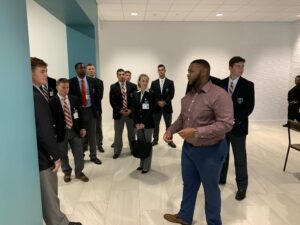 Blackbaud
Dr. Bezjian took students from the innovation lab to Blackbaud, a cloud computing provider that serves the social good community. Students had an opportunity to meet executives at the company and learn how they service 1000's of national and international non-profits to help fundraise resources for various charitable causes.
Click here to view photos
---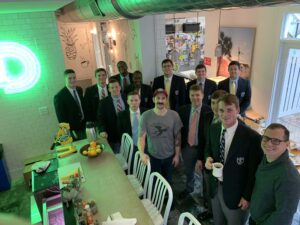 DAPS Restaurant
Dr Bezjian takes students to learn about the restaurant industry in downtown Charleston. Here, the class is featured with the owner and founder of DAPS & Imbibe.
Click here to view photos
---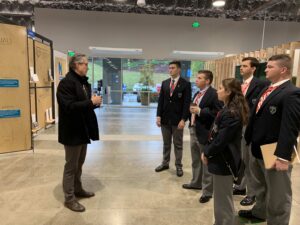 Chick-fil-A Headquarters
Dr. Bezjian was invited to bring innovation lab students down to the Headquarters of Chick-fil-A to view their innovation lab. Chick-fil-A employees utilize their innovation lab to solve problems that arise from complexities at the various restaurants across the country.
Click here to view photos
---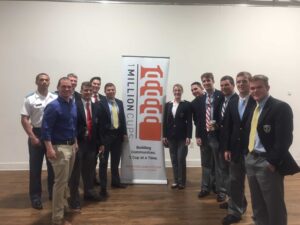 1 Million Cups
Every year, Dr. Bezjian takes innovation lab students to the local hotspot where local and regional start-up firms pitch to potential investors and community members to solicit for help, finances and resources to move their growing business forward. Students have an opportunity first hand to see how a pitch presentation is conducted, and how questions are used to build a business and move it past an obstacle.
Click here to view photos