The Heritage Series includes artwork that depicts the ethos of The Citadel.
---
1842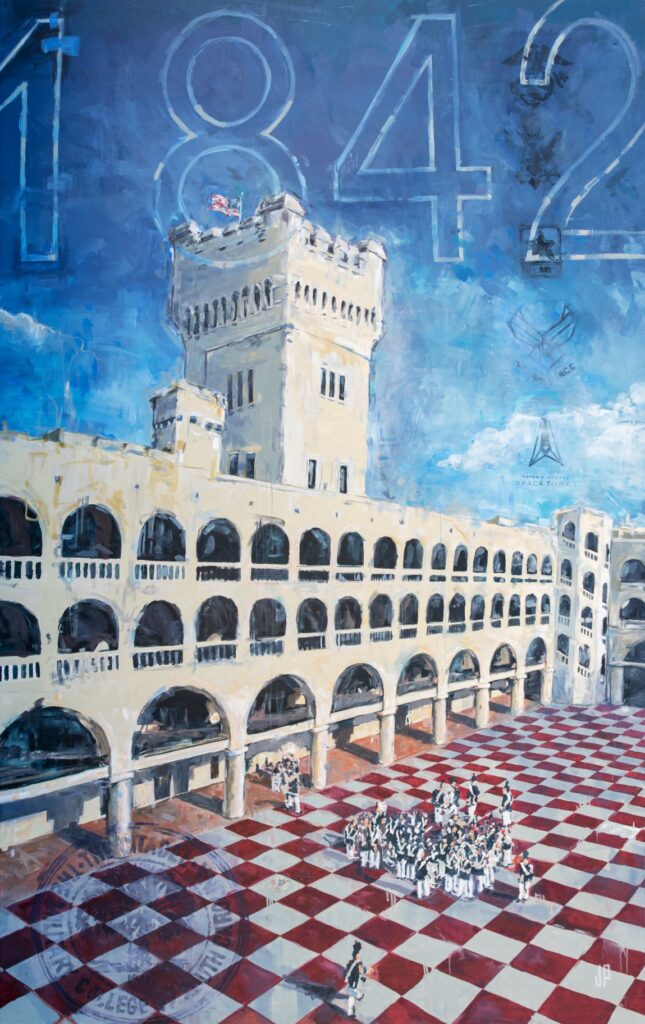 Honoring those who have come before us to prepare a way for those to come. The fabled quad is the center of cadet life at The Citadel. This checkered space is the center of processing for the 4th class system. Tenacity and grit form through the experiences of knob year. Mentorship abounds during the Gauntlet as the 4th class completes the activities of recognition day. Most importantly, this institution represents friendships forged, a future committed to learning from the past and training professional leaders grounded in principle, innovation, and problem-solving.​
Photos of the artist creating "1842"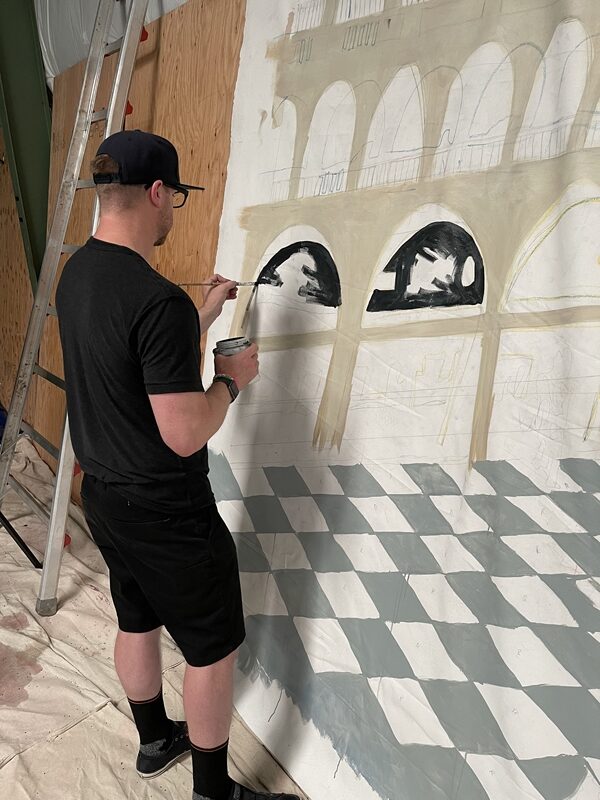 ---
MOTTO

Honor, Duty, & Respect are the ethos of The Citadel and traits that are embedded in all of cadet life. The Blue Book acts as the institutional guide, outlining cadet life based on approved processes and regulations. Padgett-Thomas Barracks is at the center of student life activity. Overlooking the parade deck, the image stands as a resolute icon for all who see it and walk through its gates.
Photos of the artist creating "Motto"