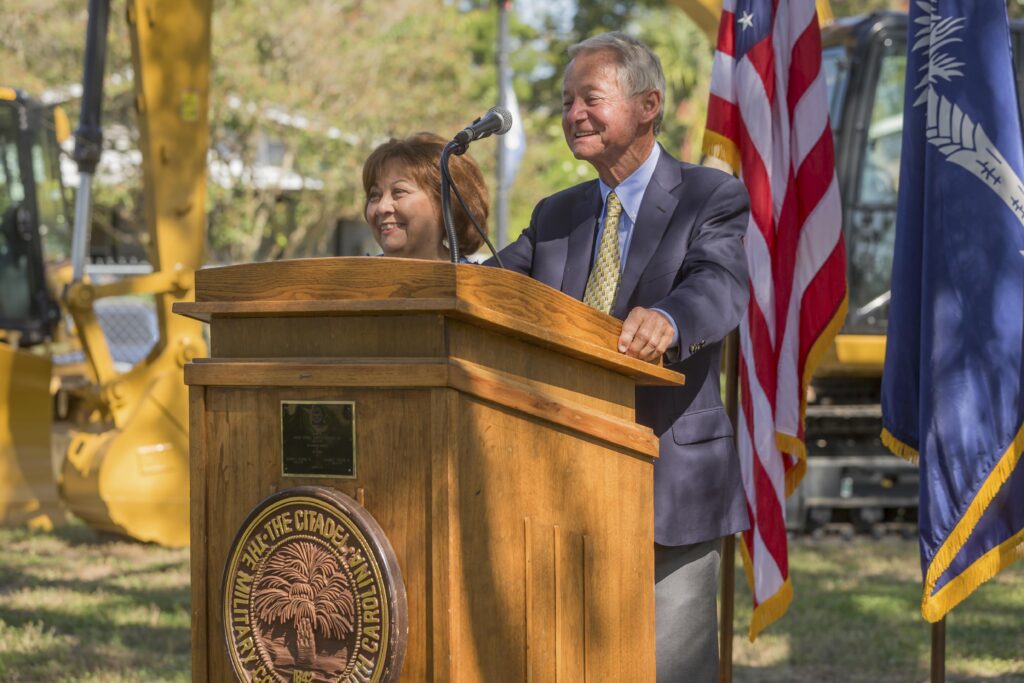 Bastin Hall is named for Rick and Mary Lee Bastin.
Mr. Rick Bastin graduated from The Citadel with a Bachelor of Science degree in business administration as a member of the Class of 1965. One year after graduation, he earned his Master of Business Administration degree at Emory University. He served in the U.S. Army for three years, then returned to his home state of Florida to work at his family's Mercedes-Benz dealership in Palm Beach. He eventually became the owner of the dealership which, under his leadership, earned the Dealer of Excellence Award from both Volvo and Mercedes-Benz. He has served on the South Florida Automobile Dealers Association Board, the National Mercedes-Benz Dealer Council and the National Dealers Association Board. Additionally, the Bastins have been involved in several civic and non-profit organizations in South Florida.
Bastin currently serves on The Citadel Foundation Board of Directors and previously served as vice-chair for the School of Business Building Committee of the $250 million Foundation for Leadership campaign, which successfully concluded in 2018. Bastin has been an influential member of the Baker School of Business Advisory Board. He and Mary Lee have been generous supporters of its goals and were instrumental in the creation of the Rick and Mary Lee Bastin Financial Leadership Lab, the Bastin Business Award, and the Bastin Finance Award while also providing generous support for the BSB's Innovation Lab.