You served our nation… now let us serve you!
The Citadel proudly offers veterans the opportunity to complete or advance their education in an environment that understands and appreciates military service.
Veterans have access to ALL of the programs that are offered by The Citadel in an environment that understands and appreciates military service. Our goal is to make your transition from service to campus easy with our supportive military atmosphere. We are here to assist those whose lives are connected to the military, as they transition and learn to navigate through the college experience.
#

1

College for Veterans*
What our Veteran Students are Saying:
Thomas Taylor, '20
U.S. Army veteran
2020 Tommy Baker Veterans Fellowship recipient
---
"I miss being in the military, and the small veteran population here gives you a sense of camaraderie that I loved and missed from the military. It's really the camaraderie that people miss when they get out of the military and we have that here. " Ashley Towers
Intelligence and Criminal Justice
double major
---
---
Veteran Student Success Center
The Citadel's Veteran Student Success Center supplements the college's services to veterans, active duty members, and their families. Veteran student services and programming for those wanting to further their education has expanded at our institution that appreciates and understands their sacrifices and educational needs. The center's space is designed to foster social interaction and community-building with the use of trending technology and comfort.
Success Center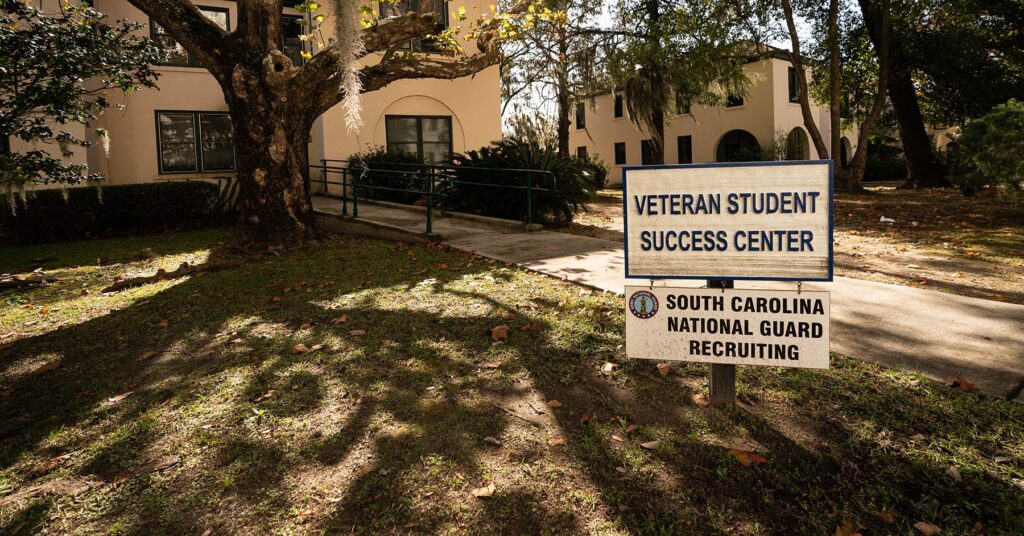 ---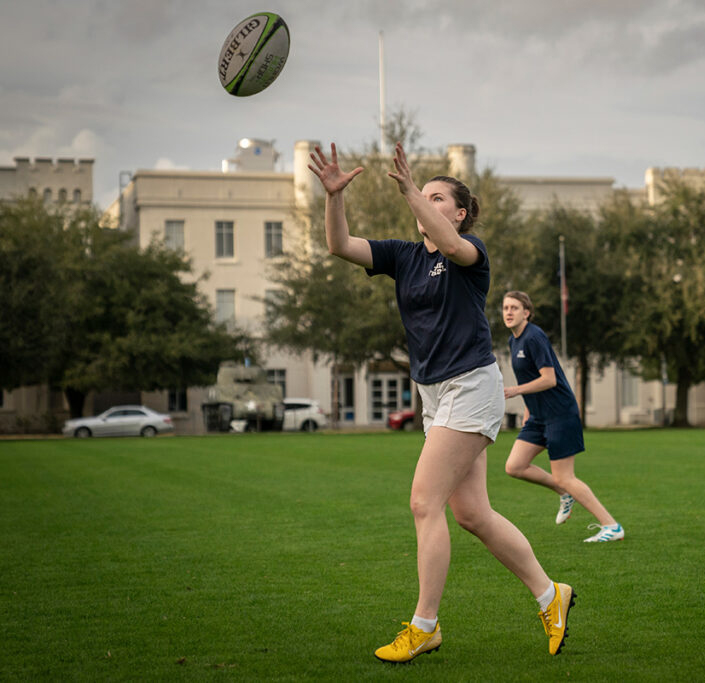 Campus Life
From Underwater Rugby and tactical fitness to mentoring and the Student Veteran Association, you will find an activity on campus that fits you.
"I needed an outlet for physical aggression and an inherent need as a Marine to be comfortable in the water. I was invited by Col. Dunne and have not looked back sense. My favorite thing about the underwater rugby club is both the relationships and the camaraderie the club provides." Benjamin Knight
MECEP
---
---
Learn more: Education Opportunities for Veterans | VA Education Benefits | Veterans Center | Student Services | Student Veterans Association | VA Resources | Tommy Baker Fellows Program | Contact