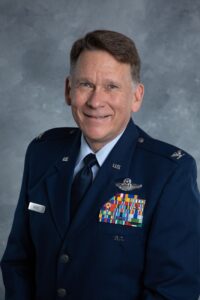 Welcome to the Tommy & Victoria Baker School of Business. Our mission is to educate and develop innovative leaders of principle to serve the global community. Our goal is to provide you with a quality education focused on ethical leadership principles in all areas of the business environment.
Undergraduate students will be able to choose a course of study in one of our majors – accounting, finance, management, marketing and business development, or supply chain management. Students can also earn various minors: business administration, economics, or entrepreneurship. In all of our programs, students experience focused coursework, extracurricular enrichment activities, internships, networking and mentoring opportunities with industry leaders. These educational elements allow you to develop more experience and hands-on exposure to your future career.
Graduate students also receive distinctive educational experiences that further their careers and enhance their professional knowledge. Our dedicated faculty provide rich learning environments that enable students to put the lessons they learn during the program to use immediately in the workplace. The learning journey provides strategic frameworks that provide confidence to students that they are ready for the next step in their careers.
Our Baker School of Business programs, along with the extracurricular activities unique to The Citadel, will prepare you to join the professional workforce as a proficient business person and principled leader. Moreover, our alumni network will open doors for you throughout your career.
We hope you will consider applying to the Baker School of Business. We look forward to serving you and learning with you as you complete your studies.
Dr. Michael R. Weeks
Dean, Tommy & Victoria Baker School of Business