Beta Gamma Sigma: The International Business Honor Society
Beta Gamma Sigma is the international business honor society for AACSB-accredited schools, which are the top 5% of business school programs around the world. Membership is the highest recognition a business student anywhere in the world can receive in a business program accredited by AACSB International.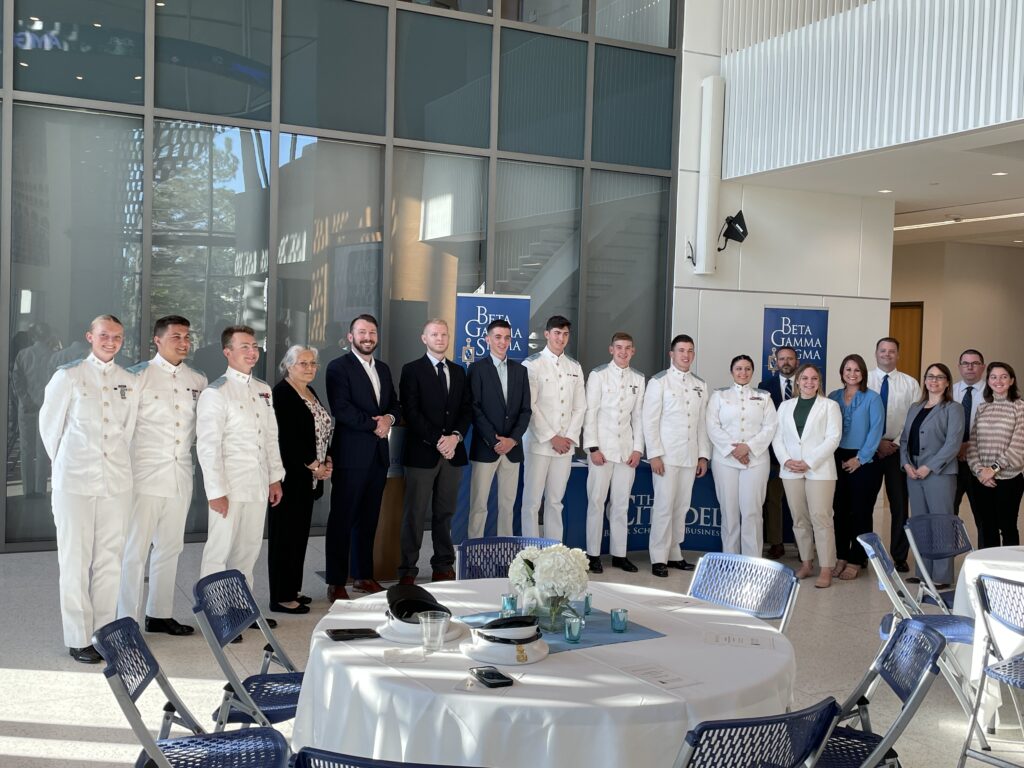 The Society's mission is supported by four objectives:
Encourage and honor academic achievement by students of business and management through chapters in business programs accredited by AACSB International
Develop members as student and professional leaders, and celebrate continuing leadership and excellence
Foster in members an enduring commitment to the founding principles and values of the Society: honor and integrity, pursuit of wisdom, earnestness, and service
Connect Beta Gamma Sigma student and alumni members to each other and to opportunities in their professional lives
Beta Gamma Sigma at The Citadel
The Citadel's chapter of Beta Gamma Sigma was established in 1997. To qualify for a BGS chapter, a business program must be accredited by AACSB International. This accreditation is the highest standard of achievement for business schools in the world. AACSB International accreditation requires business programs to pass a rigorous and comprehensive peer review every few years; it represents excellence in management education.
Baker School of Business undergraduate and graduate students, as well as faculty members, are invited to join each spring semester. An invitation to membership indicates a student's placement in the top 10% of the senior class, the top 10% of the junior class, or the top 20% of the master's program. By accepting membership, the students receive lifetime recognition for their outstanding academic achievement in the study of business.
For more information, please contact:
Kirsten Passyn, PhD
Telephone:843.953.5164
E-Mail: kpassyn@citadel.edu