---
2022 Edition Wins 4 Awards
March 2023 Citadel Today News article about three of four awards.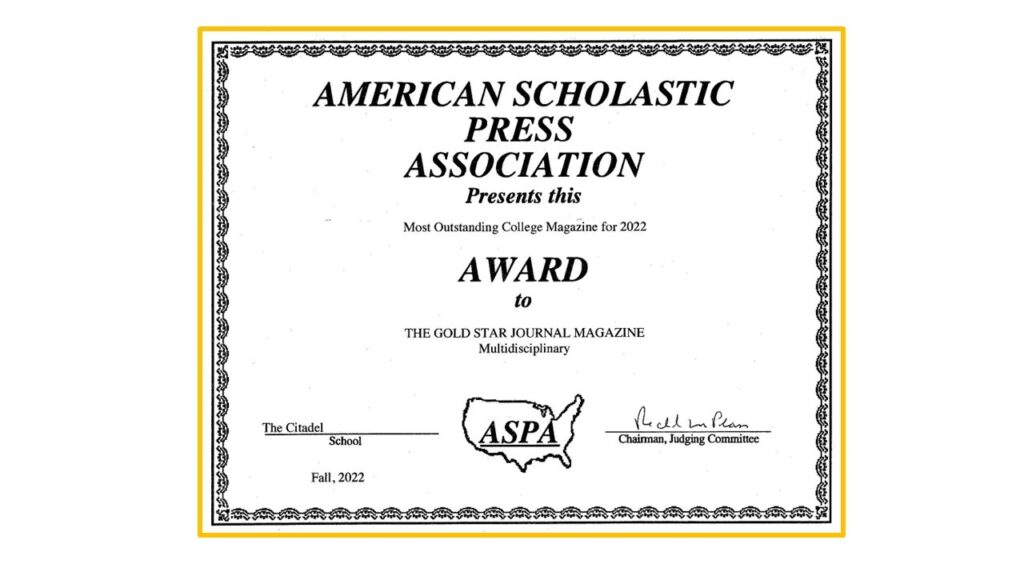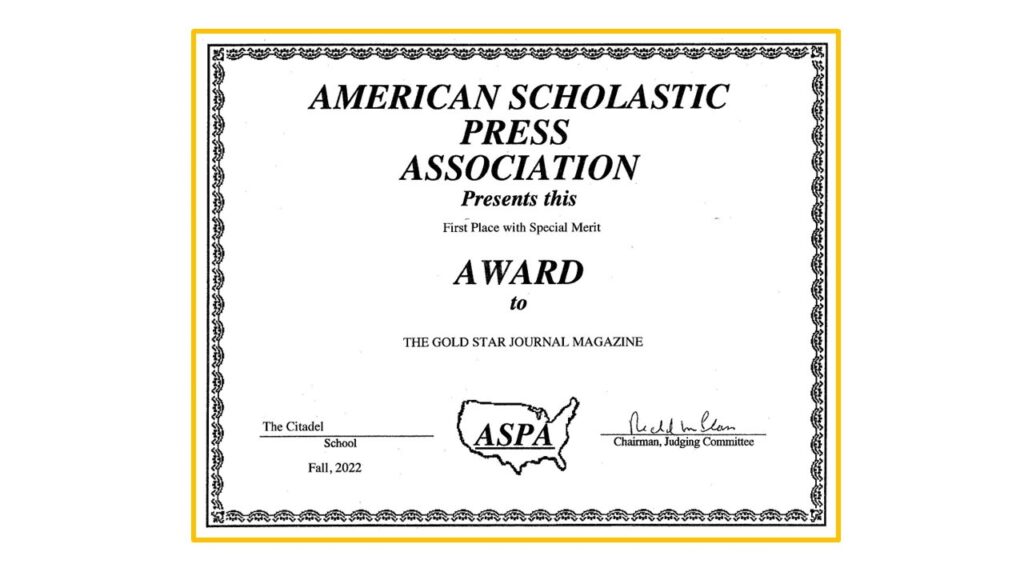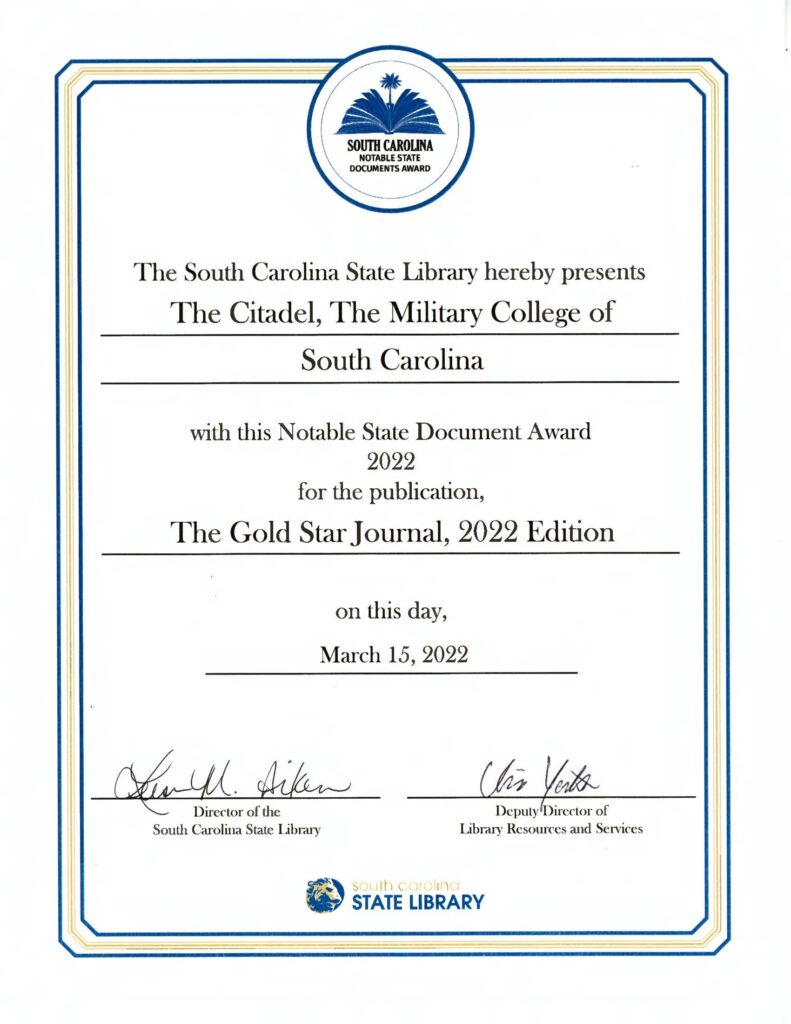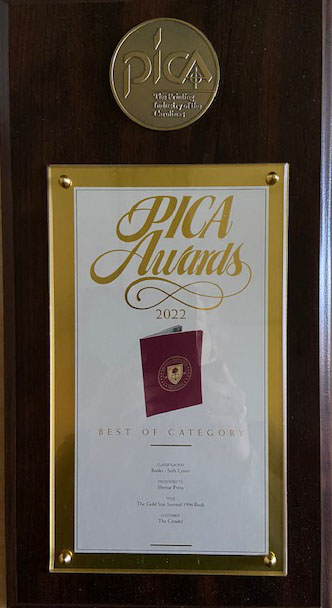 ---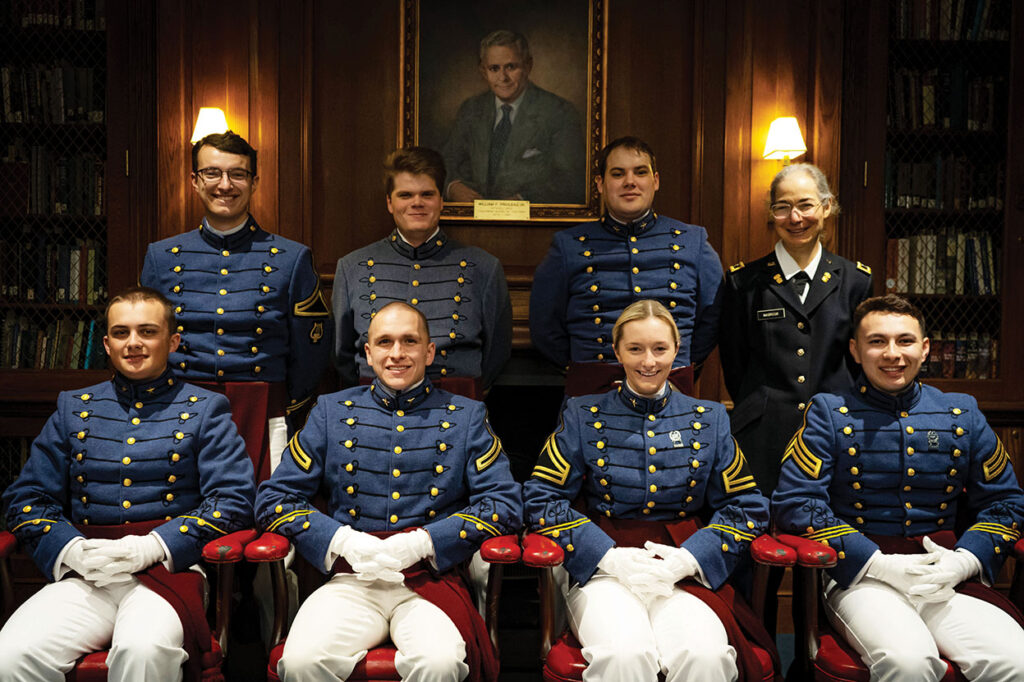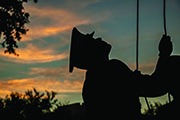 ---
Editor-in-Chief
Elissa Reckdenwald, 2023, Intelligence and Security Studies and Spanish Double Major.
---
Assistant Editor-in-Chief
Kenneth Galsgaard, 2023, Political Science Major.
---
The Editors
Dylan Young, Scribe Editor, 2024, Intelligence and Security Studies Major.
John Morris, Marketing Editor, 2023, Political Science Major.
Jesse Quimby, Logistics Editor, 2023, Physics and Math Double Major.
Trey Stevens, Communications Editor, 2022, Computer Science, Cyber Operations, Intelligence and Security Studies, and Criminal Justice Quadruple Major.
Hampton Dennis, Editor, 2023, English Major.
---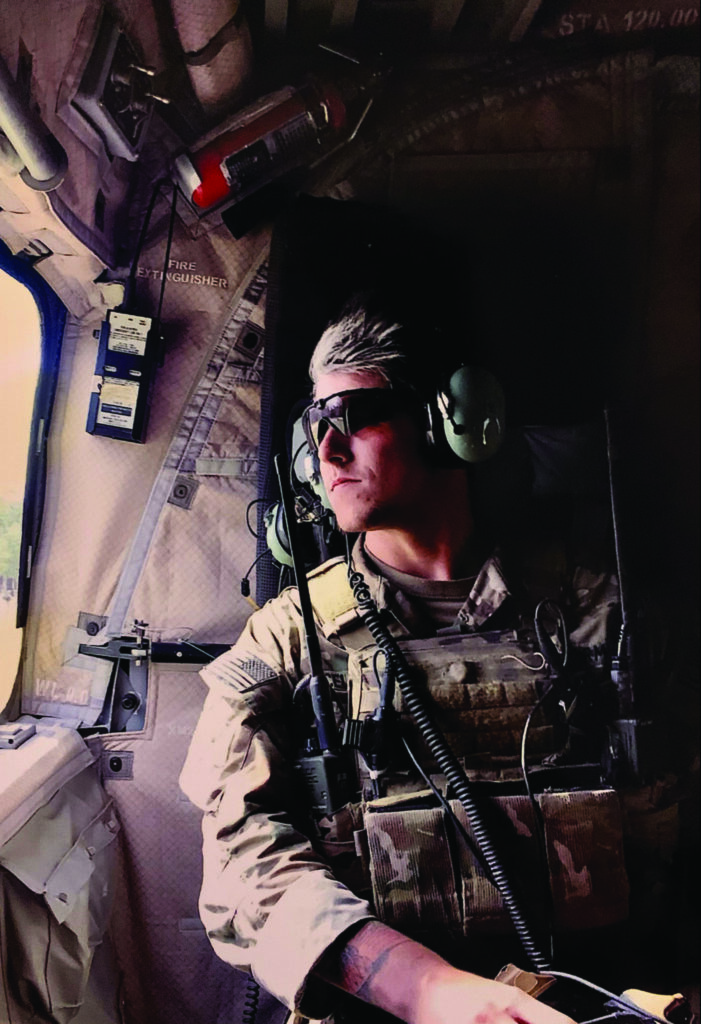 "The 26th Edition of The Gold Star Journal is dedicated to Sergeant 1st Class Christopher Celiz. Sergeant 1st Class Celiz's actions will forever cement him among the United States and The Citadel's greatest heroes. He was awarded the Medal of Honor for his actions during Operation Freedom's Sentinel, where he served as a battalion mortar platoon sergeant with Company D, 1st Battalion, 75th Ranger Regiment, in Afghanistan. The Editors of The Gold Star Journal express our admiration to Sergeant 1st Class Celiz along with our gratitude to his family and friends."-The 2022 Gold Star Journal
---
To view the entire 2022 edition, click this link or the cover above.
---
The Gold Star Journal Excellence Award
Established Fall 2019 by Dr. and Mrs. James F. Boyd, Class of 1971.
This Award provides funds towards the Student Awards.
---
The Boyd Family Distinction Award
"Carbon Nanotube Types and Application," Charles Geiger, Class of 2024, Mechanical Engineering Major.

This paper presents an analysis of data collected on Carbon nanotubes' types based on geometry and their potential uses. First found, coincidentally in 1991, nanotubes have presented a unique opportunity to revolutionize composites and construction. With tensile strengths that are at least of times stronger than steel in all configurations and unmatched conductivity, carbon nanotubes may become a large proponent in creating spacecraft and small circuits that must endure large amounts of stress. Due to their carcinogenic properties they should not be used on any system exposed to humans. Therefore, I would recommend nanotubes use to stay limited to space or in extremely isolated systems until further research can possibly negate their hazardous side effects.
---
Best Undergraduate Paper
"The Opioid Crisis and its Connection to Dentistry," Harry Charles, Class of 2023, Biology Major.

The correlation between dental prescriptions and the opioid crisis has long been established, but poorly understood. This paper will discuss the history, techniques, and trends that explain how the modern dental industry has inadvertently contributed to the opioid crisis, and what measures should be or have already been taken in order to address this problem.
---
Best Photograph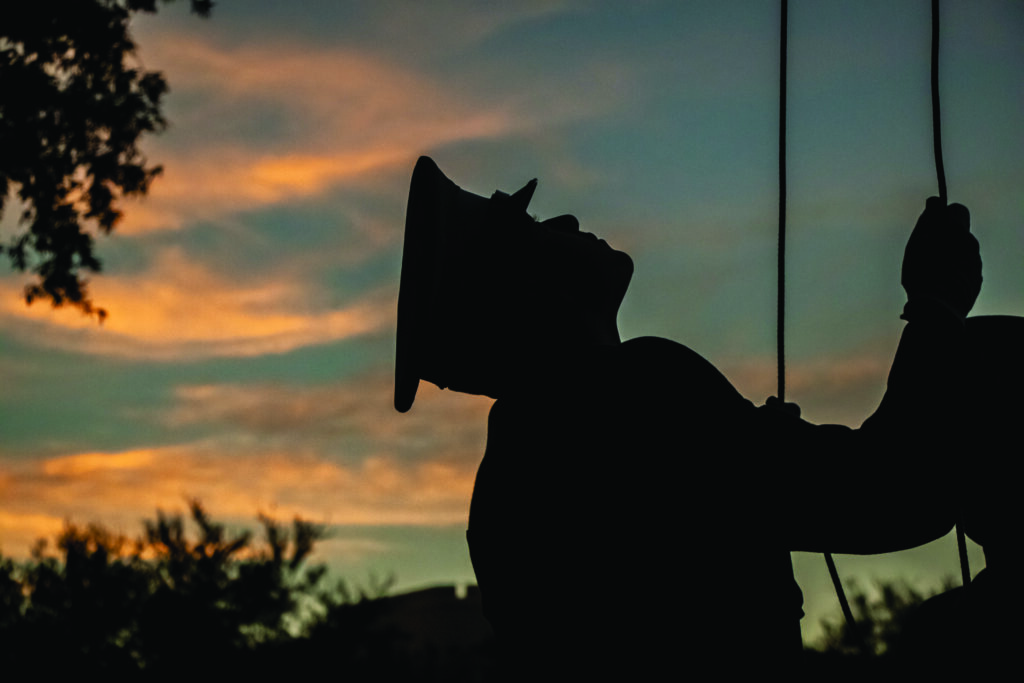 Eric Wilson Jr.
Class of 2023
Mechanical Engineering Major and Fine Arts Minor.
The Flag Bearer
---
The GSJ Distinction in Photography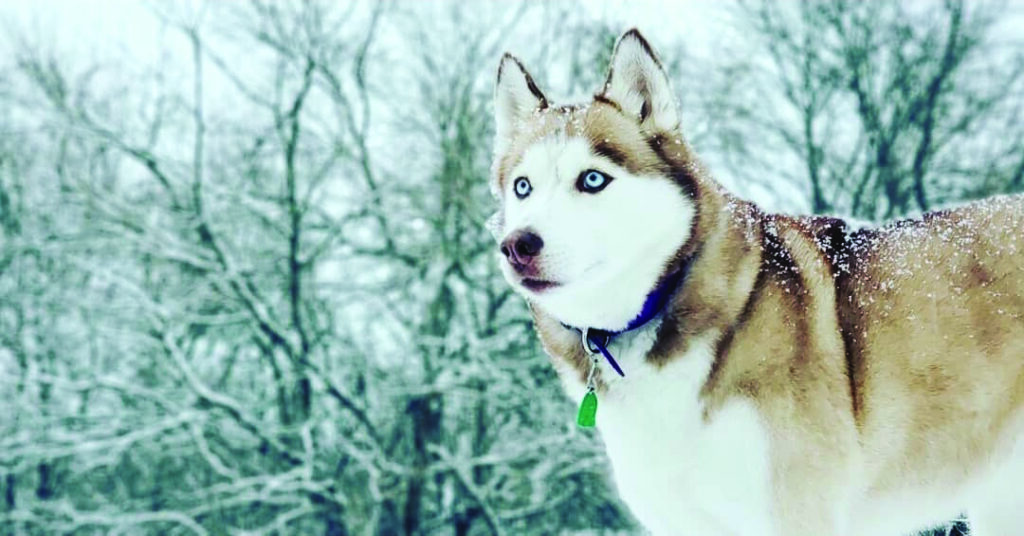 Matthew Smith
Class of 2022
Physical Education Major.
Lunar Winter
---
Featured Papers
---
"China's Shadow War," Alexander Clark, Class of 2022, Accounting and Intelligence and Security Studies Double Major.

Over the past several decades, it is undeniable that China has greatly increased their influence in the West. For the United States, this has meant a large influx of cheap Chinese goods. As a nation, the United States has allowed the Chinese government to take advantage of generous trade incentives in hopes that further privatization of Chinese industry would foster better cooperation globally. However, without cooperation on the part of the Chinese can this exchange be considered anything other than a shrewd strategy to hide economic and military buildup?
"Properties of a Sequence Derived from Another Sequence," Richardo Henriquez, Class of 2022, Math Major.

In this research, we explore the properties of a function that gives (for each input) the number of terms in a sequence greater than the input itself. We will analyze the least number of times the function is applied to a particular input until the output is constant. In particular, we explore this function for sequences of powers. This problem was proposed by Dr. Florentin Smarandache in his paper entitled "Thirty- Six Unsolved Problems in Number Theory."
"Whistle Blowers: Heroes or Traitors," Will Jensen, Class of 2022, Math, Computer Science, and Cyber Operations Triple Major.

In the present day, the digital world is full of more information than could even be imagined, ranging from the most mundane logs of temperature readings, to content that may be browsed or streamed, to classified documents. With the recent uptake in viewership of the Snowden Documentary, Available on Netflix, this paper will attempt to define what aspects of whistle blowing are good and what aspects of it are bad, determine when it might be appropriate, and explore some case studies through that framework.
"An Examination and Analysis of Sensor Technology as it Relates to Autonomous Vehicle Design," Matthew Unden, Class of 2024, Mechanical Engineering Major.

The role of sensor technology in the advancement of vehicle autonomy will be discussed. Major problems regarding sensor technology as it relates to autonomous automotive enhancement will be identified, and recommended solutions to these problems will be presented.
"Dangerous Technology: Modern Threats Posed by China and Russia," Cooper Morse, Class of 2025, Intelligence and Security Studies Major.

The emerging technology from China and Russia pose potential serious threats for the US. In this intelligence report, key technologies in China and Russia are analyzed for their threat potential, weaknesses, and overall stake in the race to come out as the most technologically advanced military. These technologies include AI, Space Capable Assets and UGVs, all of which present concerns for national defense and international peace.
"Understanding the Impact of Quantum Technology on Modern Cryptography," Shiloh Smiles, Class of 2022, Computer Science and Cyber Operations Double Major.

Modern cryptographical standards are intrinsically threatened by the advent of quantum technology. Standard modern-day cryptography permeates all aspects of life, from individual's daily correspondence to the most secure business's inner working. When quantum computing becomes an available technology, all information being encrypted and sent today will become visible to adversaries who care to look for it. Due to the heavily technical nature of quantum computing and its relatively non-immediate nature, most average citizens are not informed as to what quantum computing entails for their security. Understanding the technical and social mechanics of this threat will cause individuals, businesses, and teams alike to be more informed about this threat. In response to the security threat quantum computing poses, several groups, including governmental cybersecurity standard creators, are developing solutions to this future threat. The information in this report was compiled from a variety of reports on the subject of quantum cryptography as well as current government documents.
---
Featured Photographs and Artwork
---
Eric Wilson Jr., 2023, Mechanical Engineering Major and Fine Arts Minor.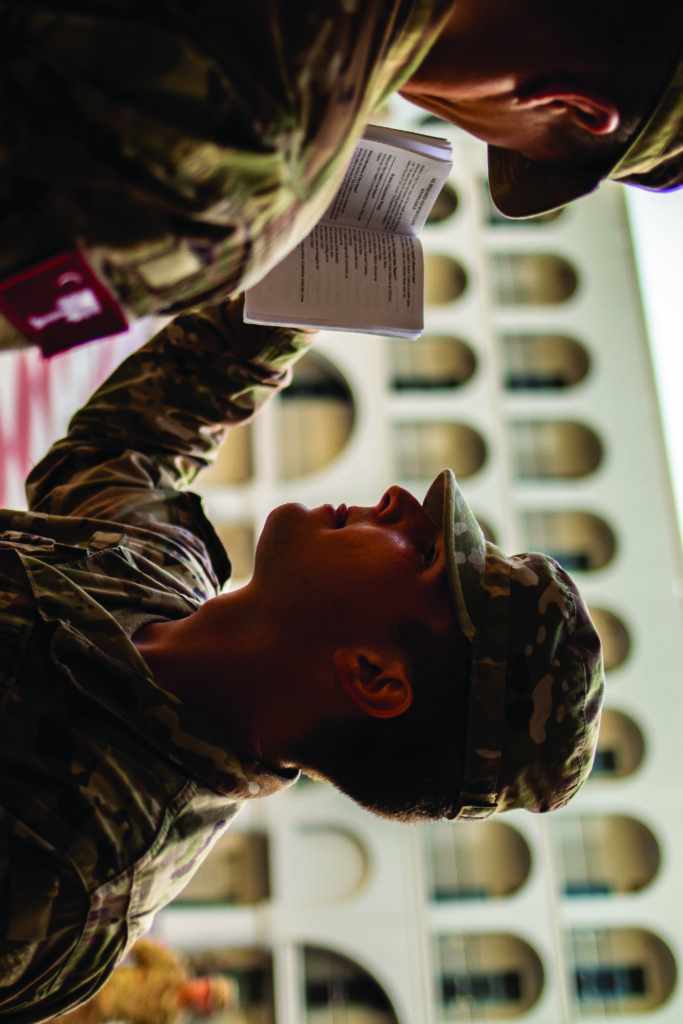 ---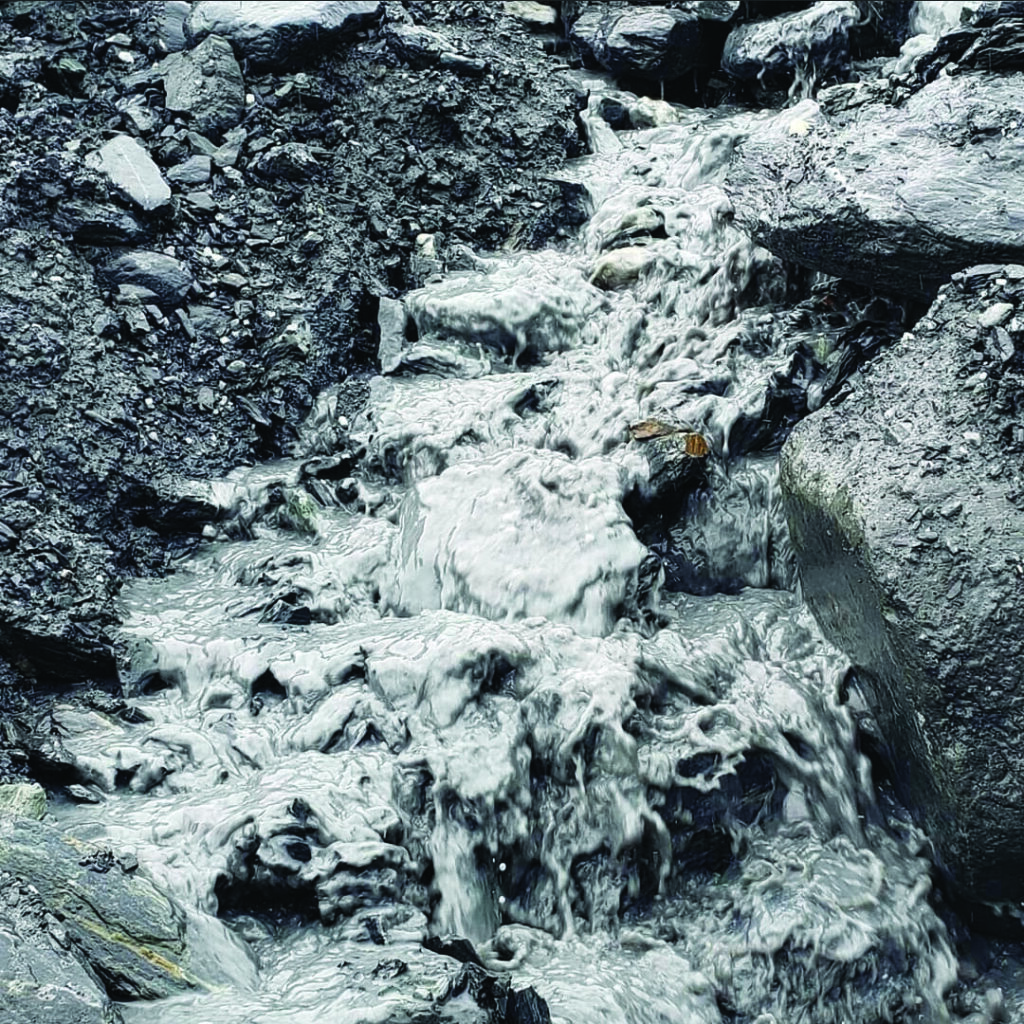 Matthew Smith, 2022, Physical Education Major.
The Price of Warmth
---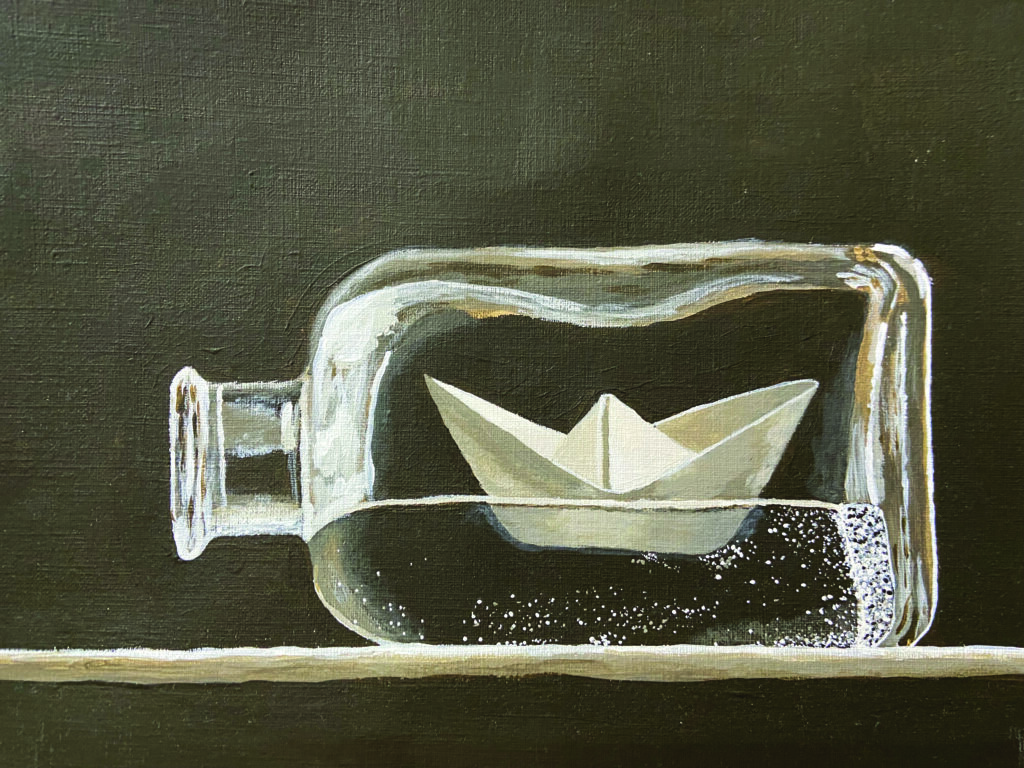 Kaytlynne McCord, 2022, Chemistry Major and Fine Arts Minor.
Boat in a Bottle
---
Jacob Williams, 2022, Chemistry Major and Fine Arts Minor.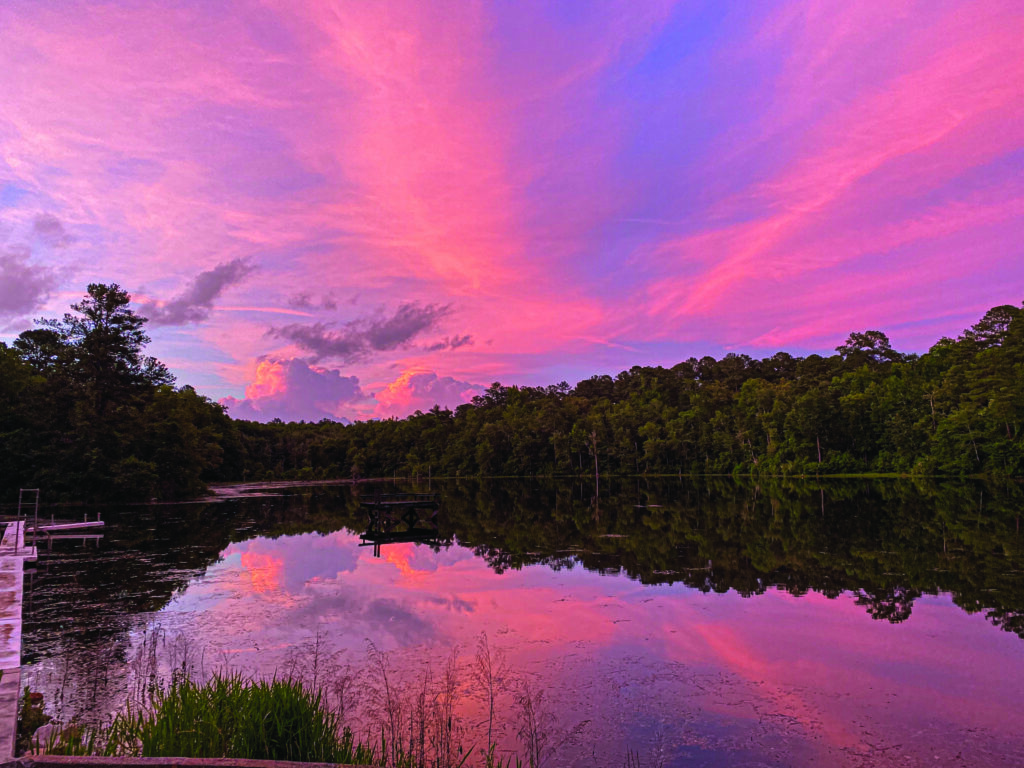 ---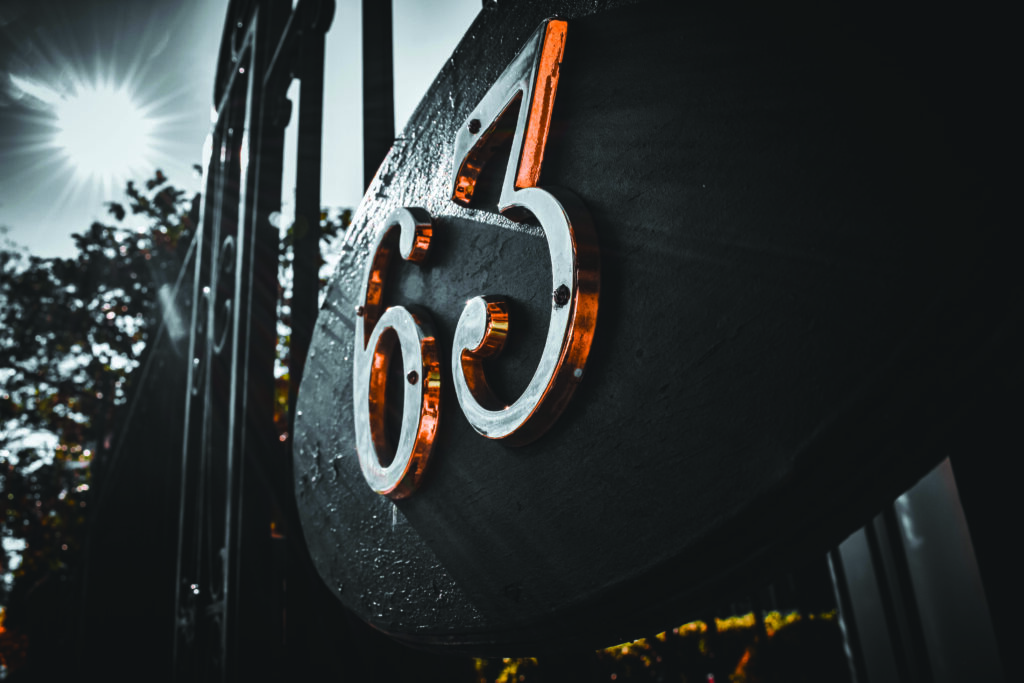 Joshua Babcock, 2022, Intelligence and Security Studies Major and Fine Arts Minor.
The Perspective
---
Cort Hanellin, 2022, Business Major and Fine Arts Minor.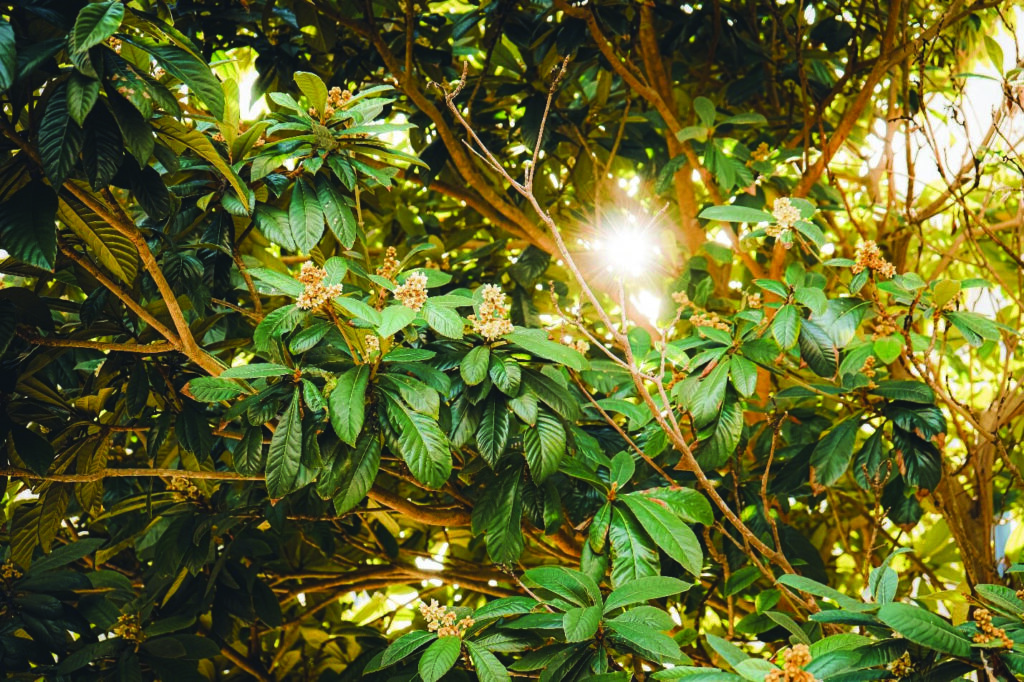 ---
2022 Edition Donations
The 2022 edition was made possible by donations from the following individuals and groups:
LTC and Mrs. Albert G. Brauer, '72
Dr. Suzanne T. Mabrouk and Mr. Stephen S. Jones
Mr. and Mrs. William G. Rasberry, '19
LT Grant N. Miller, '18
The Friends of the Daniel Library
---