---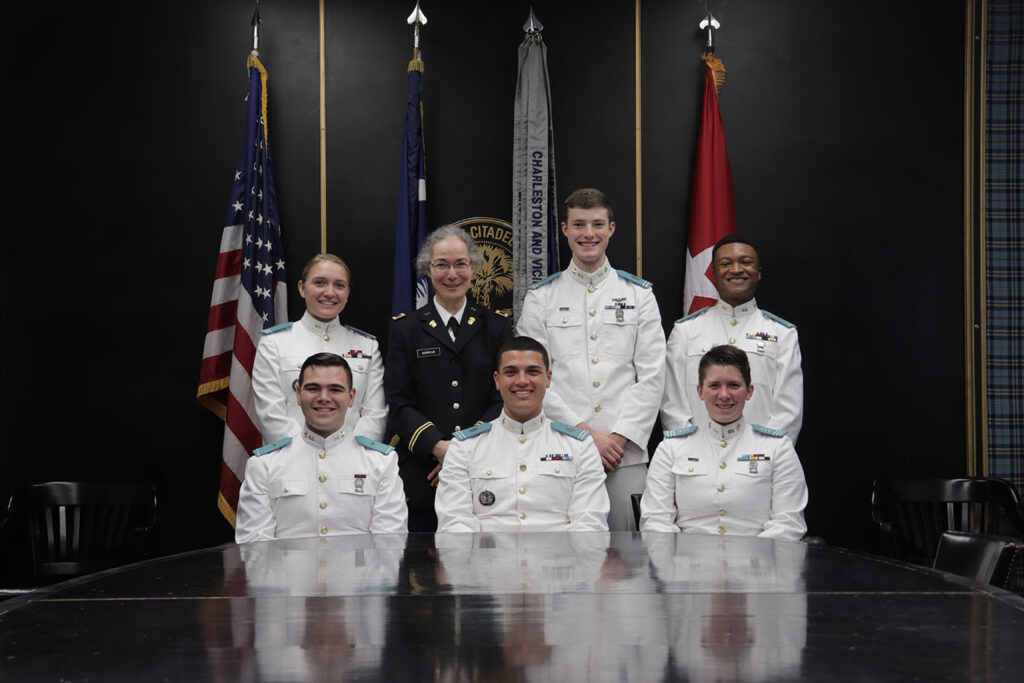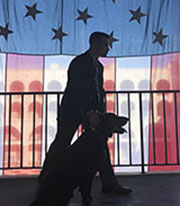 ---
Editor-in-Chief
Elijah J. Melendez, 2019, English Major.
---
The Editors
Hunter E. Crawley, 2019, Biochemistry Major.
James R. Quimby, 2020, Physics Major.
Sierra M. Morris, 2020, Business Major.
Allen J. Holladay, 2021, Political Science Major.
Carleton Bailiff III, 2021, Psychology Major.
---
To view the entire 2019 edition, click this link or the cover above.
---
Best Overall Paper
"Fetal Alcohol Syndrome," Joshua Malott, Class of 2019, Biology Major.

Alcohol consumption during pregnancy leads to fetal alcohol spectrum disorder (FASD) which is where alcohol adversely impacts the development of the fetus. FASD is broken up into fetal alcohol syndrome (FAS), partial fetal alcohol syndrome (PFAS), and alcohol related neuro-development disorder based on the amount of alcohol the fetus' is exposed to. There are numerous negative defects associated with this. There is currently no treatment for FASD, however family support makes a profound impact on neurobehavioral impairments. Furthermore, FASD can be prevented if women who are pregnant, or are trying to become pregnant, restrain from alcohol intake.
---
Best Undergraduate Paper
"Small Modular Reactors: An Emerging Technology," William P. Hope, Class of 2020, Electrical Engineering Major.

This paper discusses the development of small modular reactor technology and how this technology differs from traditional nuclear power. Small modular reactors have been suggested as an option to tackle global reliance on fossil fuels for power generation. The focus these reactors place on safety and versatility have the potential to make them the future of nuclear power.
---
Best Graduate Paper
"ADHD and Romantic Relationships," Sarah Jane Walker, M.A. Graduate Student in Psychology, Clinical Counseling.

ADHD is often linked as a childhood disorder, but little is known about its effects on adults, particularly when it comes to the topic of romantic relationships. Adult ADHD has only recently emerged into recognition, yet it can pose as an issue for couples when one or more partners has the disorder. Therapeutic coping strategies for this issue exist but have little empirical support in terms of effectiveness. This paper discusses the nature of the impact that ADHD has on romantic relationships in adulthood as well as possible methods for efficient communication between couples who are impaired by the disorder.
---
Best Photograph
Ian Taylor
Class of 2019
Political Science Major.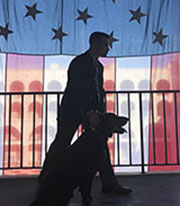 Samuel Abernathy
Class of 2019
Political Science Major.
---
The GSJ Distinction in Photography
"A Study in Wildlife Photography," William Rasberry, Class of 2019, Business Administration Major.

In this article, William Rasberry shares wildlife photographs from his trip to Costa Rica.  The pictures feature: one of the south's most common nonvenomous snakes, the  Black Racer; a false killer whale near Cano Island; Capuchin Monkeys, a view of Costa Rica's Arenal Volcano near the town of La Fortuna; a Red-legged Honeycreeper in costa Rico's central valley; a Talamanca Hummingbird; a common Black Hawk; a Nine-Banded Armadillo at Donnelley WMA; one of the deadliest snakes in Central America, the Eyelash Pit-Viper; the iconic Red-Eyed Tree Frog; and a majestic view of Rio Celeste in northern Costa Rica.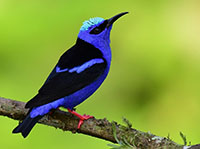 ---
Featured Papers
"Grendel: The Face of a Nation," Hannah M. Dion, Class of 2022, Biology Major.

In the poem Beowulf, the fearsome creature Grendel is given little background on why he attacks the Danes night after night, that is, until John Gardner writes his own novel, Grendel. Medieval scholars Michael Livingston and John William Sutton highlight the effect Gardner's novel has the following works of Beowulf-related media, but they fail to delve into the reason why Gardner portrays him in this fashion. Gardner has used the major society-altering events of the late 1960s to create a relatable story with a humanistic character who yearns to make a difference in the world.
"The Soviet Naval Strategy in the 1980's," Henry Brown, Class of 2020, English and Political Science Major.

The Cold War in the 1980s represented the last time another nation could possibly contest United States naval supremacy, until today. The Soviet Navy has been written about and critiqued about its inadequacies. However, a look should be given as to what the Soviet Navy was built to achieve. This paper discusses the ways in which the Soviet Navy structured its fleet to adhere to two key strategies. Ultimately, it could be argued that the Soviet Navy was not a laughing matter in the 1980's and would have been very capable of contesting the US Navy in the North Atlantic.
"American Military Drone Aircraft: A Brief Overview and Analysis of Trends," Alexei L. Severnyak, Class of 2021, Mechanical Engineering Major.

Technological progress invariably impacts the way wars are fought. In turn, how a nation fights wars is reflected on the home front. Drones represent one such new technological advancement, one with great potential to revolutionize modern war-fighting. This report examines the history and state of the art of the drones currently in American military service, and the variety thereof. The report then goes on to discuss the advantages and disadvantages inherent to drones, both in terms of practical considerations for strategic- and tactical-level commanders, as well as broader implications for lawmakers and society at large.
"The Traditions of Reformed Theology and the Institution of American Democracy," Aaron Michael Newton, Class of 2019, Political Science and Criminal Justice Major.

The 21st century has proven itself to be a time of division, revision and questioning concerning the roots of American government as well as that government's efficacy and identity. This is a complex and petulant subject that has the potential to fill volumes. Keeping this in mind, it is the scope of this paper to examine the origins, concepts and leading individuals within the Reformed theology tradition and how this system has influenced the development of American political thought.
"The Conundrum Called Capital Punishment," Joshua Kreitzer, Class of 2019, Business Major.

The United States of America, said to be founded on Christian principles, has a long and contested history regarding the issue of capital punishment. The Old Testament states that the penalty should be "life for life, eye for eye," but recent opinions suggest that this system may be putting innocent defendants to death. This essay explores popular arguments for and against the death penalty and other modern implications of capital punishment in America.
---
Featured Photographs
The 2019 Gold Star Journal features beautiful photographs taken by the following students:
Grayson S. Cooper, 2019, Criminal Justice Major.
Cecilia K. Gibson, 2020, Psychology Major.
Kaytlynne M. McCord, 2022, Biology Major.
Morgan A. Meredith, 2019, Business Administration Major.
William G. Rasberry, 2019, Business Major.
Jeff K. Simon, 2020, History and Intelligence and Security Studies Major.
---
2019 Edition Donations
The 2019 edition was made possible by donations from the following individuals and groups:
The Daniel Library
BG Samuel M. Hines, Jr., SCM, Emeritus Provost and Dean of The College
The Krause Center for Leadership and Ethics
Dr. Suzanne T. Mabrouk and Mr. Stephen S. Jones
Grant N. Miller, Class of 2018
Tavenner Publishing
---