---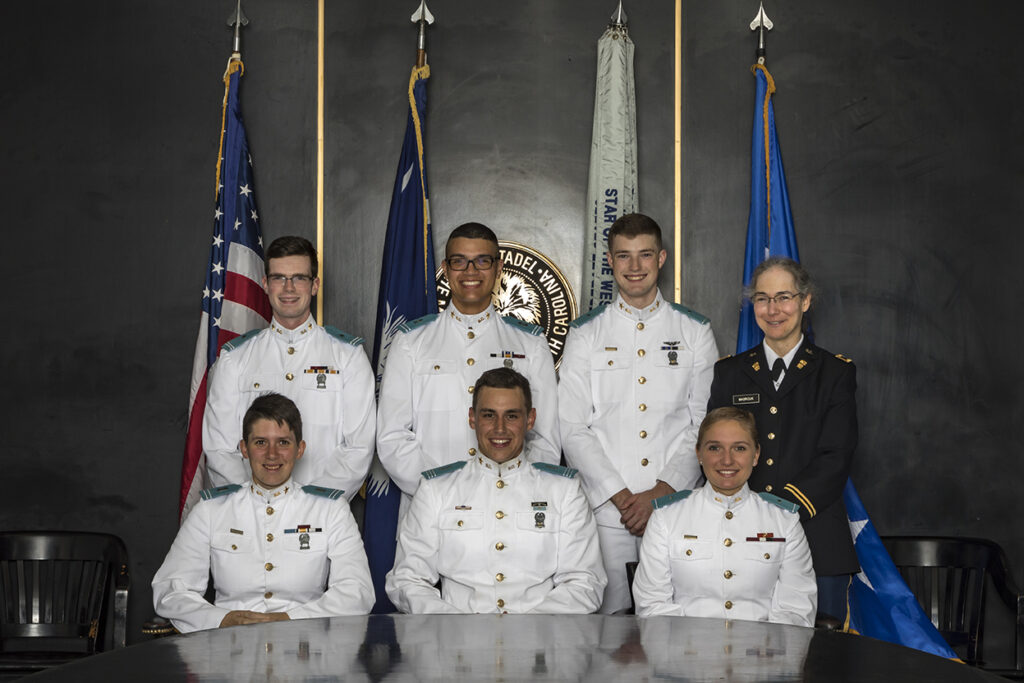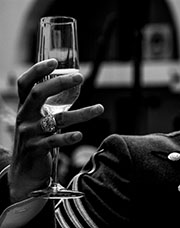 ---
Editor-in-Chief
John S. Clark, 2018, Accounting Major.
---
The Editors
Hunter E. Crawley, 2019, Biochemistry Major.
James W. Snyder, 2019, Political Science, French, and Intelligence and Security Studies Triple Major.
Elijah J. Melendez, 2020, English Major.
Sierra M. Morris, 2020, Business Major.
James R. Quimby 2020, Physics Major.
---
To view the entire 2018 edition, click this link or the cover above.
---
Best Overall Paper
"Morocco – Slow, Steady, and Setting the Example: An Analysis of Democratization in the Kingdom of Morocco," D. Todd Truesdale, Class of 2018, Political Science Major.

This paper analyzes the political institutions of the Kingdom of Morocco and describes the nation's status as being "partly free." One of the essential questions of politics is whether the citizens of a nation are free to participate politically. Following the Arab Spring in 2013, the Middle East and Northern Africa region has experienced political movements attempting to increase freedom in virtually every nation; most nations have failed at political reform with some gaining minimal success. This essay explores the essential question of freedom in the Kingdom of Morocco and evaluates the success of their political institutions.
---
Best Undergraduate Paper
"The Enduring Reality of Violence as seen in McCarthy's Blood Meridian," Grant N. Miller, Class of 2018, English and Spanish Major.

Mankind has an enduring fascination with death, violence, and pondering its role in our lives here on earth, not to mention the role we play in a broader sense of life as a whole. This paper examines the significance of faith, morality, and pragmatism in their relation to violence, particularly within the despondency in the western setting of Cormac McCarthy's masterpiece Blood Meridian. Violence as a problem, a solution, and a reality are questioned, and will force readers to engage the topic of violence from a newer perspective than the one which they held beforehand.
---
Best Photograph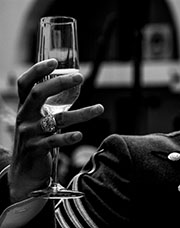 Morgan A. Meredith
Class of 2019
Business Administration Major.
Ring and Champagne
---
Featured Papers
"The EU and Russia: A Multifaceted Relationship," Dalton M. Weintraub, Class of 2018, Political Science and Criminal Justice Major.

The multifaceted relationship between the European Union and Russia is interconnected in geopolitical values, economics, and politics. Following the 2008 attack on Georgia and the 2014 annexation of Crimea, NATO has begun bolstering support for the region with the United States offering both joint training in Michigan and the Baltics. This paper discusses the prevalent challenges in the relationship between Russia and the EU while simultaneously exposing the weaknesses in Baltic institutions.
"Aquaponics Research: Plant Tissue Nutrient Analysis," Matthew G. Miller, Class of 2019, Biology Major.

With a changing climate and a shortage of land for agriculture, it is imperative that humans find sustainable solutions to ensure the quantity of produce keeps up with population growth. Emerging farming techniques are being utilized to grow in urban settings and reduce emissions. Research conducted by Cadet Miller analyzed aquaponically grown romaine nutrient levels to those of local alternatives. Aquaponics is a soilless system that uses fish waste to supply nutrients to plant root systems suspended in water. It was found that more nutrient levels fell within sufficiency levels when compared to the store bought samples.
"Electrical Engines: An Efficiency Debate," Huntor J. Ross, Class of 2020, Mechanical Engineering Major.

This paper presents the advantages and disadvantages of electrical powered engines versus gasoline powered engines. It explains the fuel sources and their importance as well as the mechanics of each individual engine. Finally, it debates the importance of how electrical powered engines need to replace the gasoline powered engines in daily used vehicles.
"Dueling: The Defense and Development of Honor in the American South," Kyle A. Zachwieja, Class of 2018, English Major.

This paper addresses the development of honor throughout the Antebellum South. It examines the Code Duello and the reasons and rules behind which duels were fought. This system of honor was unique to the Southern states, and was the reason non slave holders were so eager to defend their homes against the "Northern Invader" during the Civil War.
"Religious Freedoms in the Criminal Justice System," Charles L. Turner, Class of 2018, Political Science Major.

In the United States criminal justice system, a general respect for religious rights is observed. However, every so often a conflict between religious freedoms and general security in corrections facilities arises and the issue goes to court. This paper explores the development of religious freedoms in the incarceration system from Reynolds v United States (1878) until Burwell v Hobby Lobby (2013). A special analysis is made of President Trump's remarks regarding religious freedoms with regard to the U.S. incarceration system.
---
Featured Photographs
The 2018 Gold Star Journal features beautiful photographs taken by the following students:
Mason C. Browder, 2018, Psychology Major.
Austin A. Chawporn, 2018, Criminal Justice Major.
SSgt Isaac R. Lamberth, 2018, Political Science and Intelligence and Security Studies Double Major.
Brandon J. Mitchell, 2020, Criminal Justice Major.
William G. Rasberry, 2019, Business Major.
Erika N. Sineath, 2019, Political Science Major.
---
2018 Edition Donations
The 2018 edition was made possible by donations from the following individuals and groups:
Dr. and Mrs. James F. Boyd, 1971
Ranson L. Bryan, Jr., 1974
The Daniel Library
Mr. Daniel J. Vallini, 1995
Maj. Matthew J. Henfey, USAF, 2006
BG Samuel M. Hines, Jr., SCM, Emeritus Provost and Dean of The College
The Krause Center for Leadership and Ethics
Dr. Suzanne T. Mabrouk and Mrs. Stephen S. Jones
Tavenner Publishing
Mr. Ronald Willis, Sr., Parent of Ronald Willis, Jr., 2012
---
The GSJ Charleston Mercury Magazine Donations
The GSJ Charleston Mercury Magazine was made possible by donations from the following individuals and groups:
Charles W. Waring, Publisher, Charleston Mercury
Jones Ford, Inc. (David Walters, Jr., 1995 and David Walters, Sr., 1967)
Arthur State Bank (Carlisle Oxner, III, Grandson of Maj. Gen. Harry M. Arthur, 1921)
Anderson Insurance Associates (Jules Anderson, Son of Julius J. Anderson, 1925)
The Bank of South Carolina (Doug Sass, 1980, Executive Vice-President)
Julian V. Brandt Real Estate (Vic Brandt, 1972)
Coastal Carolina Hardscapes & Turfscapes LLC (Truman Kemp, 1963)
Retina Consultants of Charleston (John Kerrison, 1987 and Virgil Alfaro, 1984)
Roy and Amanda Maybank Charitable Foundation (Roy Maybank, 1992)
Raley & Raley P.C. (Charles Raley, 1983)
Hay Tire, Inc. (David Hay, President)
Richard B. Homes CPA LLC (Richard Homes, Owner)
---