---
Editor-in-Chief
Jane Ma, 2015, Biology and English Major.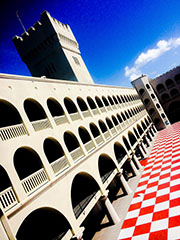 ---
The Editors
Luis Miguel Parrado, 2016, Political Science Major.
Jennifer Burch, 2016, Criminal Justice Major.
Ryan Leach, 2016, Political Science Major.
Lauren Seedor, 2017, Political Science Major.
---
To view the entire 2015 edition, click this link or the cover above.
---
Best Overall Paper
"Women in Tanakh," McKenzie Pepper, Class of 2015, Political Science Major.

Women have played a pivotal and often underappreciated role in the development of ancient Hebrew culture and indeed throughout history. The object of this study will be to highlight instances in the Hebrew Bible where women attain some sort of significance—whether through moral superiority, military might, or intellectual capacity—and discuss the context surrounding the instances. The documentary hypothesis will be utilized in analyzing the depiction of women throughout the various sources and stories.
---
Best Undergraduate Paper
"Perceived Risk of Developing Cardiovascular Disease Among African Americans," Erik Usher, Class of 2015, Biology Major.

Cardiovascular Disease (CVD) continues to be the leading cause of death in the United States. Racial disparities in CVD incidence and mortality between African Americans and whites are well documented. CVD prevention includes healthy lifestyle behaviors, but the extent to which individuals believe that they are at risk for developing the disease is an important factor in health behaviors. Risk education that enhances knowledge and comprehension of risk factors may address perceived risk of developing CVD. The purpose of this study was to compare the effects of alternate strategies for risk education on changes in perceived risk of CVD in a community-based sample of African American men and women.
---
Best Photograph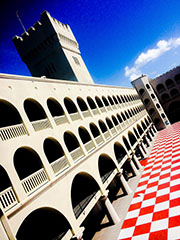 James McManus
Class of 2016
Social Studies Education Major.
Second Battalion
---
Featured Papers
"The Ebola Epidemic: An Ethical Dilemma," Matthew Scalise, Class of 2016, Biology Major.

The Ebola virus first appeared in 1976 in West Africa; the current outbreak in West Africa, however, is the largest Ebola outbreak since it was first discovered. The lack of infrastructure and political instability within the countries most affected by the virus have illustrated the extreme inefficiencies within their respective health care systems. Due to the ease with which this virus can travel, the international community has stepped in to provide medical aid and assistance. In certain cases, experimental drugs have been given to those who have the virus despite improper testing and oversight. As a result, a number of ethical issues have been raised.
"Achievement Gaps and Affirmative Action: Social Responsibility?" James McManus, Class of 2016, Social Studies Education Major.

Education often does not receive as much publicity as other issues in the public eye, but education concerns tend to divide the country. Achievement gaps among genders, races, and socioeconomic strata are often not discussed but are at the heart of many of our nation's issues, from unemployment numbers to average salary and overall quality of life. Affirmative action, favoring students with a certain feature, characteristic, or situation in college placement, is a controversial way to fill quotas in incoming college classes in an attempt to close achievement gaps. Can we close achievement gaps by catering to a "lowest-common denominator" in classes? Is affirmative action an ethical and effective way to eliminate achievement gaps?
"The New Navy: From Wood to Steel," Michael Barkley, Class of 2015, History Major.

This paper examines the impact of steel on the United States Navy. Fueling advancements in Naval thought and strategy, the introduction of steel broadened the influence of the United States all over the world. The impact of steel upon the US Navy cannot be underestimated because of the profound effect it had upon the training of US Naval Officers and the evolution of Naval warfare. The continued success of the US Navy requires that its officers understand the technological transition which drastically altered fighting capabilities.
"Sardar's Islamic Science: Is Science Universal?" Jane Ma, Class of 2015, Biology and English Major.

Ziauddin Sardar, a prominent Islamic scholar, presents a lengthy manuscript arguing for the concept of a purely Islamic Science. This paper outlines and analyzes his arguments, both its strengths and weaknesses. Ultimately it will conclude that while some aspects of the type of science he advocates for are worth considering and incorporating, science is ultimately a universal construct that should not be culturally categorized–a process that in fact impedes the progress of true science.
"Science and the Soul in Never Let Me Go," Jennifer Burch, Class of 2016, Criminal Justice Major.

This paper examines the conflict between the pursuit of science and the basic traits that all humans are said to possess, including having a soul. In this case, the humans are actually clones, created in order to provide organ transplants to wealthy non-clones. In the novel Never Let Me Go, author Kazuo Ishiguro tackles this issue with grace. With this paper I intend to further examine the question of what should be more important- the desires of the few or the good of the collective? The clones are unusually preoccupied with religion, while the non-clones believe them to be soulless and expendable.