---
Editor-in-Chief
Lance C. Braye, 2013, Biology Major and Health Minor.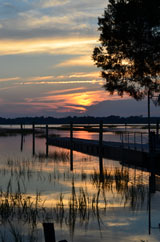 ---
The Editors
Ryan J. Boodee, 2014, Physics and Math Major.
Jane Ma, 2015, Biology Major.
Robert P. Keener, III, 2014, Political Science Major.
---
To view the entire 2013 edition, click this link or the cover above.
---
Best Overall Paper
"Capitalism: If History Has Taught U.S. Anything…," Thomas A. Gorman, Jr., MBA Graduate Student.

The manner in which a nation organizes its economic activities largely decides its fate. Here in the U.S., the economic pendulum swings across the spectrum of economic arrangement. This study examines the principles of socialism and capitalism and examines the nature of man in order to determine which is best. Before making recommendations for the future course of the American economy, we shall take a look back at Rome and how its economic policies played a role in its fate.
---
Best Photograph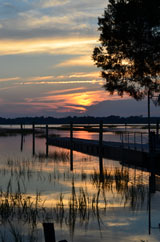 Ryan J. Boodee
Class of 2014
Physics and Mathematics Major.
Off the Dock at The Boating Center
---
Featured Papers
"The First of Many: The Marines' First Amphibious Assault," Scott A. Holmes, Class of 2013, History Major.

The year is 1776. The Revolutionary War is very young and George Washington and his Continental Army are starving for gunpowder and weapons. They are doing their best to drive the Red Coats back. Back on November 10, 1775, the Continental Marines were formed. Their first major mission of their history would happen in March 1776. It was a bold and daring raid that resulted in triumph and catastrophe. The details were important, and the slightest mess up could result in the loss of the United States Marine Corps and the entire Continental Navy fleet. This raid would set the tone for generations to come.
"On the Origin of Faiths: Using Religion to Explain Science and Vice Versa," Lance C. Braye, Class of 2013, Biology Major and Health Minor.

The debate between science and religion seems to be an eternal struggle, with evolution versus creationism serving as the current arena. With both sides often refusing to consider the other's logic, it seems like the two are clearly incompatible. In addition to this, religions such as the Abrahamic faiths have also been locked in a theological feud for centuries. A possible solution to the problem may be reached when the three faiths realize that they spring from a common ancestor and may very well be the product of evolutionary forces themselves.
"The Devils and the Details: Justice Adam and Mephistopheles," Nathaniel G. Madden, Class of 2015, Political Science and German Major.

The dramas Faust: Part 1 and The Broken Pitcher both incorporate figures of deceit and temptation that, on the surface, display several vestiges of a typical Western Satan. The characters of Mephistopheles and Justice Adam in the respective plays are both presented in the context of biblical allegories and assigned various traits that cast them as devilish figures of pure malevolence. Through careful analysis, this paper examines the Satanic imagery around both characters to show that though both characters exhibit somewhat demonic traits, both are ambivalent, almost comic figures.
"Icarus Floundering: An Ethical Response to Inequity," Franklin McGuire, Jr., Class of 2014, English Major.

What is the proper response to the inequities we see all around us, especially in the developing world? Do we have a responsibility to directly intervene to alleviate suffering if we know that suffering is occurring? This essay tackles these questions and others as it explores the ethics of aid. By relating some of the author's experiences last year in Nigeria, South Africa, and Uganda, this essay hopes to challenge and inspire readers to reevaluate their understanding of ethics and rethink their approach to aid. While everyone's response to international challenges and crises will be unique, a proper ethical framework ultimately refuses to accept a sidelined status quo, choosing instead to act with both pragmatic wisdom and compassionate urgency.