Honorees Inducted for 2022
---
Steven J. DiTullio '97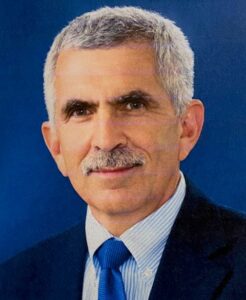 STEVEN J. DITULLIO graduated from The Citadel in 1979 with a Bachelor of Science degree in Electrical Engineering. Steve attended The Citadel on a 4-year Naval Reserve Officer Training Corp scholarship. While at The Citadel Steve was inducted into Tau Beta Pi, the oldest engineering honor society.
After graduation, Steve was commissioned and selected to attend Naval Nuclear Power School. Upon completion, Steve was assigned to the USS George Bancroft SSBN 643. While serving on the George Bancroft, Steve participated in a refueling overhaul, completed 5 strategic nuclear patrols, and qualified as a nuclear trained Engineering Officer.
Following his active duty military service, Steve joined the Charles Stark Draper Laboratory in 1984 serving in various technical and leadership positions supporting Draper's strategic systems programs during his 37-year tenure. In 2011, Steve was promoted to Vice President of Strategic Systems where he was responsible for the oversight and management of the United States Navy's Strategic Systems Programs $600M/yr. TRIDENT II Missile Guidance system design, development, production and sustainment activities. Steve's responsibilities also included engineering support to the Air Force's Inter Continental Ballistic Missile system, as well as design and development of guidance and navigation solutions in support of hypersonic applications for the Navy, Air Force and Missile Defense.
Steve's efforts were recognized in 2012 when Draper received the DoD's Top 5 Systems Engineering award, which recognizes system engineering practices that have enabled highly successful military programs. Specifically, the award recognized the innovative application of Modeling and Simulation, which allowed the Strategic Navy to fly, for the first time, newly designed flight hardware off a manned platform without first going thru a land-based flight test program, saving significant cost and schedule.
In 2017 the United States Navy honored Steve with the Fleet Ballistic Missile Life Time Achievement Award. The award recognizes individuals who have "demonstrated technical brilliance, innovation and expertise in their field." Steve was credited for his "lifetime contribution to the US Navy's FBM program, including MOD1 guidance leadership of the MK6 Life Extension program and the transformation of Draper into the guidance prime contractor for Strategic Systems Programs."
Steve retired from Draper in 2021 and is a consultant for the John Hopkins Applied Physics Laboratory. He now resides in Southport, NC with Jan, his wife of 38 years.
---
James "Buddy" A. Black '78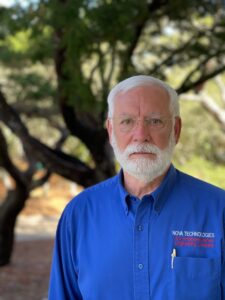 JAMES "BUDDY" A. BLACK, III is president and chief executive officer of Nova Technologies, a 400-person defense firm supporting America's Warfighters worldwide. This year marks the twenty-fifth anniversary of the company, which Buddy founded in 1997.
Buddy graduated from The Citadel in 1978. During his sophomore year, he was awarded an Air Force ROTC scholarship. He was a member of the 1978 Junior Sword Drill. Upon graduation, he was commissioned as a 2nd Lieutenant. Prior to being called to active duty, Buddy attended Clemson University where he earned a master's degree in electrical engineering. He served on active duty in the Air Force from 1980 to 1988. As a flight test engineer, Buddy flew nearly 1000 hours supporting operational test and evaluation of a variety of radar and electronic warfare systems. He also flew nearly 100 hours of combat support in the middle east during the Iran-Iraq war.
Following his active-duty military service, Buddy joined Science Applications International Corporation. He continued testing electronic warfare and radar systems and participated in the design of the largest anechoic chamber in the world located at the Air Force Flight Test Center at Edwards AFB, CA. His last assignment at SAIC was lead software engineer for the AC‑130U gunship operational flight program under a subcontract from Boeing/Rockwell.
Buddy's AC-130U experience led to the founding of Nova Technologies when Lockheed Martin won a contract to develop a flight simulator for the Gunship. Buddy put together a team of software engineers with Gunship experience and supported the simulator development program for over 19 years. During this time, Nova Technologies supported the development and operation of several other flight training devices. Nova Technologies also provides mission planning for all of USSOCOM. Recently, the company was awarded contracts from the Air Force Life Cycle Management Center to provide primary flight training for C-130J and KC-10 aircraft.
Buddy has served on the Advisory Board for the Department of Electrical and Computer Engineering at The Citadel for more than twenty years.
He is a licensed pilot, certified diver, and model railroad enthusiast. Buddy and his wife Renee met at The Citadel in 1975, were married in 1980 and now live near Tallahassee, FL, not far from their son, their daughter, and their three grandchildren.
---
Larry Melton, Jr. '84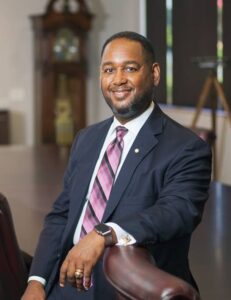 LARRY L. MELTON, JR. is from Columbia, SC, and currently resides in Northern Virginia. He graduated from The Citadel in 1984 with a Bachelor of Science in Civil Engineering and he also holds an MBA in Global Management. While attending the Citadel, he was a proud member of Echo Company and the Summerall Guards. Larry is also a decorated U.S. Marine Corps Officer who served in Desert Shield and Desert Storm. He gives back to his alma mater in many ways including serving as the Vice Chairman of the School of Engineering's Executive Advisory Board.
Larry, a certified Project Management Professional, has over 37 years of experience planning, implementing, and executing large-scale engineering and construction projects in both the public and private sectors. He is currently the President and CEO of LMJ & Associates providing management consulting services to government agencies, transportation authorities, and private clients. In that capacity, he serves as a senior advisor to Amtrak's executive management team as part of their $66 billion capital development program. He is also the Vice-Chairman of the Board of Directors for Dewberry Inc., which is a 2,200-person engineering, architecture, and construction firm with more than 50 offices nationwide.
During his 22-year career with the Bechtel Corporation, Larry was a Principal Vice President and known for his immense project planning skills and in-depth knowledge of the infrastructure industry. His leadership roles included being the Project Director for the Edmonton Valley Line Light Rail Project in Alberta, Canada. The $1.8 billion project was a Public Private Partnership (P3) between the City of Edmonton and a global consortium, which included Bechtel Canada, Ellis Don, Bombardier and Fengate Capital.
He was also formerly the Project Director for the Dulles Corridor Metrorail Project, which was a $2.06 billion extension of the Washington DC Metro. He was directly responsible for the employment, development and safety of over 1800 project professionals. His project was recognized as an example of President Obama's vision for the recovery and rebuilding of America, which led to his selection by the White House to represent the US Construction industry in their commitment to hire 100,000 transitioning Veterans. He also received Bechtel's Project Management Excellence Award, which is the company's most respected global award. In 2019, he was inducted into the Moles, a prestigious fraternal organization of the heavy construction industry.
Larry is married to his lovely wife Jacqueline who is a retired Lieutenant Colonel from the U.S. Marine Corps. They have three sons Jason, Jeremiah, and Jordan. In addition to his professional affiliations, Larry is a lifetime member of The Citadel Alumni Association and Omega Psi Phi Fraternity, Incorporated where he works extensively with non-profit organizations that provide support to veterans and children with disabilities.
---
Stephen L. Davis '85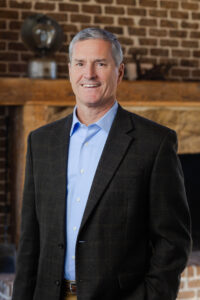 STEPHEN L. DAVIS is the president and chief executive officer at Davis & Floyd, Inc. As a son of the firm's late founder, Emmett I. Davis, Jr. (Academy of Engineers 2014 Honoree), he has spent his entire career working with the company and participating in its growth. He excels in strategic planning and team building.
A pioneer in Traditional Neighborhood Development, Stephen has managed private development projects involving award-winning, authentic communities, including Habersham in Beaufort, SC.
Outside of his role at Davis & Floyd, he is involved with real estate development and timber-related activities with a high measure of conservation integrated in both. He serves as past chairman of The Citadel Foundation, board member for Countybank, former board member for the South Carolina Department of Natural Resources, and session member for the Associated Reformed Presbyterian Church.
---
Anthony "Tony" W. Parker '83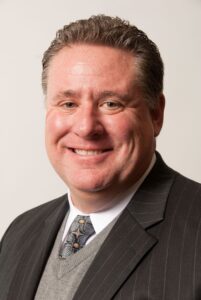 ANTHONY "TONY" W. PARKER, graduated from The Citadel in 1983 with a BS in Civil Engineering. While a student, he was a member of the varsity football team and played on the Ruby Club his junior and senior year. He served as Golf Company's Academic Officer and was Vice President of the student chapter of the Society of American Military Engineers. He was also a Distinguished Military Graduate and is a life member of The Citadel Alumni Association.
Upon graduation, Tony accepted a commission in the US Army Reserves as a 2nd Lieutenant. He went on to graduate from the Army's Officer Engineering School in FT. Belvoir, VA. He served for 8 years with the 718th Engineer Company in Chamblee, GA. as platoon leader and company executive officer before retiring as a Captain (O-3) in 1991.
Tony also started his professional engineering career, upon graduation, accepting a position with the Florida Department of Transportation as a project engineer. He spent the next two years working in their roadway and bridge division before accepting a consulting engineering position with Hayes, James and Associates in Atlanta, GA. He spent the next 4 years working as a project engineer and project manager specializing in transportation and site/land development design.
In 1989, he joined Pond & Company (formerly Armour, Cape and Pond), as the Civil Engineering Department Head. Over the next 32 years, Tony's roles and responsibilities progressed from Department Head to President/Chief Operating Officer and for the last 7 years as Chairman and Chief Executive Officer until his retirement in July 2021. During his tenure, the firm experienced a tremendous amount growth in size and diversity. Pond has grown from 45 employees when Tony started to over 650 employees today providing upwards of 50 unique services in the fields of environment, energy, industrial, and infrastructure. The firm has 20 offices nationwide, and designs and constructs projects around the world. Pond is currently ranked nationally #80 in ENR's Top 500 firms, ranked #1 largest engineering firm metro Atlanta. Pond has been ranked #1 (4 out of last 5 years) as the Employer of the Year by Georgia Society of Professional Engineers as well as ranked in Top 20 nationally has one of the "Best Firms To Work For" by ZweigWhite publication.
Tony is a licensed engineer in 6 states and is a past Board member of American Council of Engineering Companies of Georgia. He is a current Board member of Chattahoochee Nature Center and Executive Advisory Board member of The Citadel School of Engineering. Tony has always been an avid supporter of national non-profits that support veterans and active duty service members of our armed forces. Over the past several years, under Tony's leadership, Pond's employees have raised over a half of million dollars in support of Wounded Warrior Project, Fisher House Foundation, and Folds of Honor.  
Since retirement, Tony and his wife, Eileen (high school sweethearts), are enjoying their new home on Lake Keowee, SC. They also enjoy spending as much time as possible with their three grown children and their two young grandchildren who all live nearby in Roswell, GA .