Gustavous Holmes Bell, III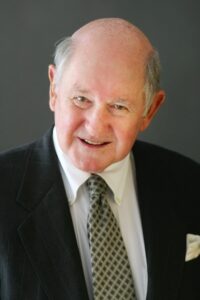 Mr. Gus H Bell, III, PE, serves as Chairman of the Board, Emeritus, of Hussey, Gay, Bell & DeYoung (HGBD). Mr. Bell earned a Bachelor's degree in Civil Engineering at The Citadel in 1959 and attended graduate school at the University of Kentucky. He currently serves as Chairman of the Board for Mercer University School of Medicine in Savannah. Mr. Bell was appointed by Governor Perdue to represent Georgia to resolve water issues with the State of South Carolina. He is currently a Board Member of the SunTrust Bank of Savannah. He is a native of Dillon, South Carolina. He is very proud to have received the military order of KA from The Citadel and to have participated on the Bond Volunteer and Summerall Guard drill team as a cadet.
Mr. Bell's past volunteer experience includes the Memorial Health Board, State Senate Committee for Indigent Care, President's Resource council at The Citadel, American-Saudi Business Roundtable, Telfair Museum Board, the Savannah Economic Development Authority Board, Georgia Power Board, President of St. Andrews Society of Savannah, Founder and President of the Board of St. Andrews School, Mercer University Board, and the Georgia State Chamber of Commerce Board.
Mr. Bell's firm is a top ENR 500 Design Firm. Hussey, Gay, Bell & DeYoung (HGBD), has provided professional engineering and architecture services in nineteen (19) countries and thirty-six states (36) for more than five decades. The firm has offices in Charleston, Columbia, and Barnwell, South Carolina, in Savannah and Gainesville, Georgia and in Riyadh, Saudi Arabia. The majority of HGBD work is in South Carolina and Georgia. The firm provides full service in the fields of transportation, drainage, civil, water and wastewater systems, solid waste, site development, master planning, industrial plants and marine facilities, as well as support services in the fields of geotechnical engineering, environmental engineering and surveying. HGBD International, Inc. provides architectural, interior design, and planning services for institutions, municipalities and DOD projects plus construction and project management.
---
William H. Best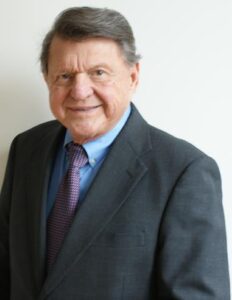 William "Bill" Best is a veteran of the US Air Force, serving our country during the Korean War. Bill received his degree in Mechanical Engineering from the University of South Carolina in 1958. He went on to receive his doctorate in Mechanical Engineering through the Pratt Whitney CO Op Program in 1961.
Dr. Best started his engineering career as a research engineer at Pratt and Whitney Aircraft. He served as an Associate Professor at the University of South Carolina in the School of Engineering from 1962-1970. In 1962, he founded Thermal Engineering Corporation, where he presently serves at the company's CEO. Dr. Best is a Registered Professional Engineer, serves on the Advisory Board of Directors at the University of South Carolina for the School of Engineering, is the chairman of the Research Institute Board of Directors at the University of South Carolina, is a member of the Health Science Foundation Board of Directors at the Medical University of South Carolina, serves as Chairman for the Infrared Division Board of Directors for the Gas Appliance and Manufacturing Association.
Dr. Best has received many awards including an Honorary Doctor of Science from the Medical University of South Carolina, Distinguished Alumni Award from the School of Engineering at the University of South Carolina, was inducted into the American Gas Association Hall of Fame and is a life member of the American Society of Mechanical Engineers. Dr. Best has over 120 patents issued in the U.S., Canada, Germany, France, U.K., China, Belgium, and Denmark. He is the co-author of Graphic Presentation of Compressible Flow, Pratt & Whitney, and Curing The Coating, North Carolina State University. He is married to Rachael Kearse Best. They have six children, two grandchildren, and three great-grandchildren. He is also a commercial pilot certified in Multi-Engine and Instruments.
---
Emmett Irwin Davis, Jr.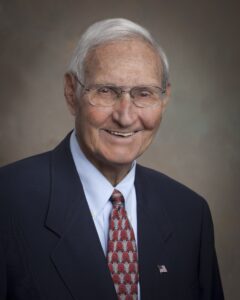 Emmett Irwin Davis, Jr. was born in Greenwood, South Carolina, attended Greenwood High School and graduated from The Citadel in 1950, with a Bachelor of Science degree in Civil Engineering. He served twelve years with Corps of Engineers, U.S. Army Reserve. In 1953, he married Mona Ruth Looper and they have three children: Emmett I. Davis, III, '79, Rebecca Ruth Davis Flack and Stephen Looper Davis, '85. Mr. Davis is co-founder and Chairman of the Board of Davis & Floyd, Inc.
He is an Elder in the Associate Reformed Presbyterian Church, Greenwood, South Carolina. He has been active in support of Erskine College and served on its Board for twelve years, four as Chairman. In 1982, he was awarded a "Doctor of Science" degree from Erskine.
Dr. Davis is active in various professional societies including the American Society of Civil Engineers and the S.C. Society of Professional Engineers. In 1981, he was elected to The Citadel Chapter of Tau Beta Pi as one of the school's "Eminent Engineers", is the former Director and President of The Citadel Development Foundation, Charleston, South Carolina. He is a former member of Clemson University Engineering Advisory Board and currently is a member of the Clemson Chapter of Chi Epsilon. Dr. Davis is Director Emeritus of Countybank, Greenwood, South Carolina; former Director of The United Telephone Company (now Century Link), South Atlantic Division, served as Chairman of Self Regional Healthcare Hospital, Greenwood, South Carolina; is currently a Life Trustee for the Independent Colleges and Universities of South Carolina Foundation; past Director of The Self Family Foundation, Greenwood, South Carolina; past President of the Board of Managers of the South Carolina Historical Society, currently serves on The Foundation for Lander University in Greenwood, SC, elected to Greenwood County "Hall of Fame" in 1994; and member of the Citadel Society of 1842. In 2009, awarded "The Order of the Palmetto" by Governor Mark Sanford. In 2007 he was awarded a "Doctor of Engineering" degree from The Citadel.
---
L. William Krause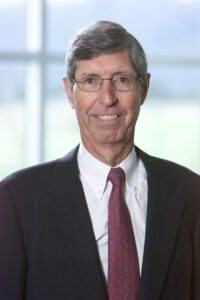 Mr. Bill Krause is best known for having served as President and Chief Executive Officer of 3Com Corporation from February 1981 to September 1990 and Chairman of the Board from September 1987 to September 1993 when he retired. Under his leadership, 3Com grew from a venture capital-funded start-up to a B+ publicly traded, data networking company with operations worldwide.
Also, Mr. Krause was employed at Hewlett-Packard Company for 14 years from 1967 to 1981 in various marketing and general management assignments. His last position at HP was as general manager of the General Systems Division with worldwide responsibility for the company's personal computer business.
Currently, Mr. Krause serves as a director of the following public companies: Brocade Communications Systems, Inc., Coherent, Inc., CommScope, Inc., and Core-Mark Holding, Inc. Also Mr. Krause serves as a Senior Advisor to the Carlyle Group and as a Special Advisor to Andreessen Horowitz.
In addition, Mr. Krause was elected to serve as Chairman of the American Electronics Association in 1989. He earned a bachelor's degree in electrical engineering from The Citadel in 1963 and received an honorary doctorate of science in 2000. Also, Dr. Krause serves as a member of the board of directors of The Citadel Foundation and was recognized as the Alumnus of the Year for 2013.
Dr. Krause together with his wife L. Gay Krause, established the Krause Foundation in 1995 with the mission to provide grants to organizations creating systemic change in education or youth development. A series of grants funding has been provided to support the Krause Center for Leadership & Ethics at the Citadel.
Charles F. Potts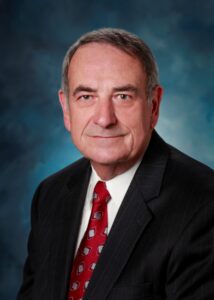 A native of Winston Salem, North Carolina, Charles Potts received a Bachelor's degree in Civil Engineering from the Citadel in 1966 and a Master's degree in Civil Engineering from West Virginia University in 1967. He is also a graduate of the Advanced Management Program at Harvard University. He is registered Professional Engineer in Florida, Virginia, and North Carolina.
Charles is currently Chairman of the Board of Heritage Construction & Materials. He previously served as CEO for 10 years. He was employed by Ashland, Inc. for 18 years becoming an Executive Officer of the corporation. He was elected President of APAC, Inc. and Senior Vice President of Ashland, Inc., a position he held for 12 years. Prior to joining APAC Inc., he worked for 16 years for the Florida Department of Transportation.
During that period, he was responsible for all of the state's research involving liquid asphalt materials, hot mix asphalt materials and mix design and flexible pavement design. He did extensive research relative to the friction characteristics of roadway surfaces and is recognized as an expert in this field as well as hot mix asphalt materials and construction. He was the principal investigator in the research work leading to the National Guide Specification for hot mix recycled asphalt. He has given numerous presentations nationally as part of the Federal Highway Administration implementation programs relative to quality control and quality assurance processes for hot mix asphalt production as well as aggregate production.
He is past Chairman of the Board of the National Asphalt Pavement Association (NAPA). He is former Chairman and currently a board member of the National Center for Asphalt Technology at Auburn University. He is past President of the Association of Asphalt Paving Technologists. He is a past member of the Board of the National Sand, Stone & Gravel Association and is the past Chairman of the Board for the American Road & Transportation Builders Association. He is also the past Chairman of the Board for the International Center for Aggregates Research at the University of Texas. He has served on a number of task groups for the Transportation Research Board and the Federal Highway Administration. He is the author or co-author of over 100 published technical reports and articles related to the highway construction industry.
He has been made an honorary member of the Association of Asphalt Paving Technologists for outstanding eminence in asphalt paving technology. In 2007, he was elected to the West Virginia University Academy of Engineers. Additionally, he was awarded the American Association of State Highway & Transportation Officials (AASHTO) Alfred E. Johnson Achievement Award for Outstanding Achievement in the field of engineering as a result of his research work related to recycled hot mix asphalt. He has also been elected to the NAPA's Hot Mix Hall of Fame. In 2010, he was inducted as an original member of the National Center for Asphalt Technology Wall of Fame at Auburn University.
---
Andrew P. Sage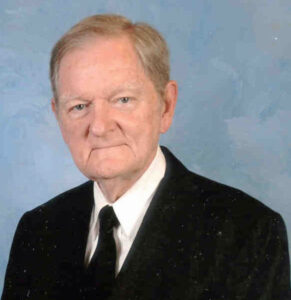 Andrew P. Sage received the BSEE degree from the Citadel, the SMEE degree from MIT and the Ph.D. from Purdue, the latter in 1960. He received honorary Doctor of Engineering degrees from the University of Waterloo in 1987 and from Dalhousie University in 1997.
He has been a faculty member at several universities including holding a named professorship and being the first chair of the Systems Engineering Department at the University of Virginia. In 1984 he became First American Bank Professor of Information Technology and Engineering at George Mason University and the first Dean of the School of Information Technology and Engineering. In May 1996, he was elected as Founding Dean Emeritus of the School and also was appointed a University Professor. He is an elected Fellow of the Institute of Electrical and Electronics Engineers, the American Association for the Advancement of Science, and the International Council on Systems Engineering.
He is editor of the John Wiley textbook series on Systems Engineering and Management, the INCOSE Wiley journal Systems Engineering and is co-editor of Information, Knowledge, and Systems Management. He edited the IEEE Transactions on Systems, Man, and Cybernetics from January 1972 through December 1998, and also served a two year period as President of the IEEE SMC Society.
In 1994 he received the Donald G. Fink Prize from the IEEE, and a Superior Public Service Award for his service on the CNA Corporation Board of Trustees from the US Secretary of the Navy. In 2000, he received the Simon Ramo Medal from the IEEE in recognition of his contributions to systems engineering and an IEEE Third Millennium Medal. In 2002, he received an Eta Kappa Nu Eminent Membership Award and the INCOSE Pioneer Award. He was elected to the National Academy of Engineering in 2004 for contributions to the theory and practice of systems engineering and systems management. In 2007, he was elected as a Charter Member of the Omega Alpha systems engineering honor society. His interests include systems engineering and management efforts in a variety of application areas including systems integration and architecting, reengineering, engineering economic systems, and sustainable development.