Harry L. Mills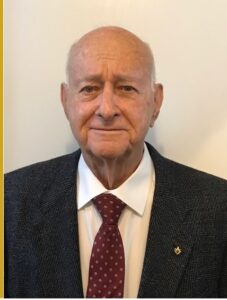 Harry Mills, Citadel Class of 1958, B.S. in Civil Engineering, has served in the U.S. Army Corps of Engineers for twenty years attaining the rank of Lieutenant Colonel before retiring in 1978. During this period, he had three tours of duty in the far east (Korea, South Vietnam (2)), one tour in Europe (Germany) and one in the Middle East (Saudi Arabia). Mr. Mills also obtained his Master's Degree in Civil Engineering from Oklahoma State University in Stillwater, Oklahoma, and P.E. in Oklahoma, 1965. In 1970, he served as an ROTC Instructor/Tactical Officer at The Citadel.
LTC. Mills managed the Repair and Utilities support in Augsburg, Germany, and in South Vietnam while providing support for the U.S. Forces in the III and IV Corps. He also served as Base Development Engineer Advisor to the South Vietnamese Joint General Staff. In Saudi Arabia, he managed an infrastructure program of one billion seven hundred thousand dollars and completed a plan for the management of projects estimated in the range of four billion dollars.
After retiring from the U.S. Army in 1978, Mr. Mills went to work for Figg and Muller Engineers where he assumed the duties as Resident Engineer for the Florida Department of Transportation on the Long Key Segmental Concrete Bridge, a state of the art bridge and first of its kind in the Southeast.
When the bridge was near completion, Mr. Mills accepted a job with Misener Marine Construction Company in Tampa, Florida, as Manager of Engineering. He supervised the Harbor Island Development in downtown Tampa consisting of bridges, elevated people mover and foundations of waterfront development.
After graduation from The Citadel, Mr. Mills married Gwendolyn Rourk of Charleston. After many moves in the army and afterward, the decision was made to move back home to Charleston where he worked for the South Carolina Department of Transportation managing the hired consultants overseeing inspections of several notable public works:
I-526 Wando River Bridge, a $36 million precast concrete segmental bridge
I-526 Cooper River Bridge, a $98 million steel truss bridge with steel and concrete girder approaches
I-526 Bridge, a $38 million urban section composed of concrete and steel girders connecting East Cooper and North Charleston
Isle of Palms Connector, a $32 million project
James Island Expressway, a $122 million cast in place post-tensioned concrete bridge split into four contracts
SC 61 Connector, a $23 million cast in place post-tensioned concrete and flat slab bridge
Upon completion of these projects, Mr. Mills moved to District 6 as Bridge Engineer responsible for maintenance of bridges in the district, including the Grace and Pearlman Cooper River Bridges and subsequently promoted to District 6 Administrator. The Mills have three children – Beth, Harry, Jr., and Melissa along with two grandsons, Drew (CofC '18) and Hunter (Citadel '21).
---
B. Chris Tye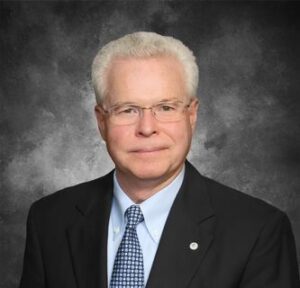 Chris Tye is a retired Fluor Corporation Executive who has served as the President of Fluor's Power Business Group, as well as in numerous other Senior Operations & Sales positions. He has more than 43 years of experience with Fluor in all aspects of engineering, procurement, construction, maintenance, operations, & sales.
His sales experience includes the start-up & staffing of two new sales organizations that were focused on providing services to operating nuclear power plants & management of global marketing & sales for the Duke/Fluor Daniel power partnership & the Mining & Metal division. His operations experience includes engineering, procurement, contracts, construction, & maintenance of hydro, fossil, & nuclear power plants.
He has also trained & consulted with more than 300 company managers in "Kepner Tregoe" problem analysis & decision-making concepts, working with all levels of Fluor & client management.
Chris has been a member of numerous people development roles including the Fluor Leadership Development Forum (chairman), the Fluor Sales People Development Forum, the Fluor Corporate Sales Board, & the Fluor Power Group People Development Forum. He was a member of numerous industry organizations including the American Nuclear Society (ANS), the Nuclear Energy Institute (NEI), & the Institute of Nuclear Power Operations (INPO). Chris has also served on the Civil Nuclear Trade Advisory Committee (CINTAC) of the U.S. Department of Commerce, the Citadel School of Engineering Industry Advisory Board, & the Western Carolina University Construction Industry Advisory Board.
Chris has a bachelor's degree in Civil Engineering from The Citadel & a master's degree in Engineering & Construction Management from the University of Missouri.
Chris & his wife, Jeanette, have been married for over 44 years & live on Lake Norman in Cornelius, North Carolina. Jeanette is a retired teacher who excels at sewing & quilting, & many other Arts & Crafts. Their son, Brian, daughter-in-law, Heather, & granddaughter, Kennedy, live in Charlotte, North Carolina. Brian is an architect (Clemson & Miami of Ohio), & Heather is a nurse. Kennedy is a soon to be teenager who loves to sing & dance.
---
Marc R. Tye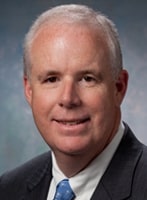 Marc R. Tye is the Executive Vice President and Chief Operating Officer for Santee Cooper, South Carolina's state-owned electric and water utility. In this capacity, he oversees all operational areas of the company including generation, transmission, distribution, technology services, wholesale and industrial customer contracts/services and renewable energy projects.
Mr. Tye began his career as an electrical engineer with Daniel Construction Company at the Wolf Creek Nuclear Project in Kansas. In 1984, Mr. Tye joined Santee Cooper as an entry-level engineer at its Cross Generating Station. During his more than 34 years at Santee Cooper, he has served in various roles including Senior VP Customer Service, VP Conservation and Renewable Energy, and Manager Corporate Analysis and Pricing.
Mr. Tye has been actively involved with the American Public Power Association (APPA) having served two terms as the Chair of its Business and Finance Section. He has taught various APPA courses through the years on rate design, advanced rate design and economic development rates. He has also served on various APPA task forces dealing with competitive generation asset pricing and the FERC Transmission Mega-NOPR.
Mr. Tye has been appointed to the South Carolina Energy Advisory Committee and the Public Utilities Review Committee Energy Advisory Council. He serves as a member of The Citadel's School of Engineering Advisory Board, The Citadel's Electrical and Computer Engineering Advisory Board (current chair), the Moncks Corner Lions Club and an elder in the Presbyterian Church. He and his wife Nancy serve on the Thornwell Home for Children Advisory Board.
At The Citadel, Mr. Tye was a member of the Regimental Band and a Summerall Guard, earning a Bachelor of Science in Electrical Engineering degree in 1982. In 1986, he obtained his Professional Engineering license in South Carolina. In 1991, he earned his Master of Business Administration degree from The Citadel's Graduate College.
Marc and his wife Nancy have been married for over 34 years and live in Mt. Pleasant, SC. They have three sons, each married, and one granddaughter.
---
Chris Van Metre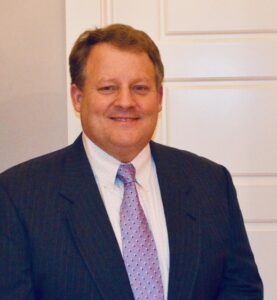 Chris Van Metre was born in Philadelphia, PA, the son of a career naval officer. He moved frequently with his family many times during his childhood starting school in Charleston, SC, & ultimately graduating from high school in Virginia Beach, VA. After high school, Chris attended the University of Notre Dame on a Naval ROTC scholarship & majored in Aerospace Engineering. After graduation, he was commissioned an Ensign in the U. S. Navy & immediately began nuclear power & submarine initial training. After completion of this training, Chris reported to his first submarine duty assignment in Charleston, SC. It was during this assignment that he married the former Rose McEwan of Charleston, SC. He completed a 20-year Navy career that included four submarine assignments, including command of a fast attack submarine, as well as a variety of shore assignments focused on training & education. After retirement, Chris returned to the Lowcountry & joined the Advanced Technology Institute (ATI), a small Research & Development management services company & subsidiary of the South Carolina Research Authority (SCRA), in North Charleston, SC. Originally hired by ATI as a project manager in May 2005, Chris soon transitioned into a Business Development role, responsible for growing ATI's market reach & business portfolio.
In April 2012, he became the third President & CEO of the renamed Advanced Technology International (ATI). In this role, he oversees the strategic direction of ATI, which has grown to a $1.5 Billion collaboration management services company. ATI's mission is to lessen the burden of government by supporting federal government agencies, industry, & universities in the collaborative execution of our nation's most innovative research initiatives. ATI-leads R&D collaborations that cover a broad array of technology domains including armaments, biotechnology, electromagnetic spectrum, space technologies, advanced materials, shipbuilding, & ship repair. Building multi-disciplinary teams from the private sector (Fortune 500 companies to small businesses), federal agencies & universities to deliver prototype technologies is a prominent feature of these programs.
Chris' experience includes strategic planning, technology development road-mapping & multi-organizational & multi-disciplinary consortia formation. His technical & engineering expertise has been invaluable in creating teams to focus R&D efforts in many areas. He has been the catalyst behind new alliances formed among stakeholder groups from industry, academia & the federal government to define & prioritize technology requirements & potential solutions, where robust collaboration among diverse groups was critical to a successful outcome. During his tenure at ATI, Chris has overseen two acquisitions &, in 2017, the sale of ATI from SCRA to Analytic Services (ANSER) in Falls Church, VA. As President & CEO, Chris has led the growth of ATI from annual revenues of $150 Million to $1.5 Billion with ATI repeatedly recognized as a SC Best Places to Work.
Chris is very active in the local community, serving on the Lowcountry Heart Walk Executive Leadership team, as Chair of the Citadel's Engineering Leadership & Program Management Advisory Board, as the Regional Director of Officials for SC High School League Swimming & as a mentor for several local young professionals. Chris & Rose are the incredibly proud parents of three children: Brian, a Navy Lieutenant teaching ROTC at Notre Dame, Ashleigh, a Navy Lieutenant physician in her first year of residency at Walter Reed National Military Medical Center in Bethesda, MD & Regan, a Navy Ensign in first year of Medical School at USC-Greenville. They are also the parents of four dogs – two English Bulldogs, a golden retriever & a Great Dane mix.