Honorees Inducted for 2021
---
Jan E. Tighe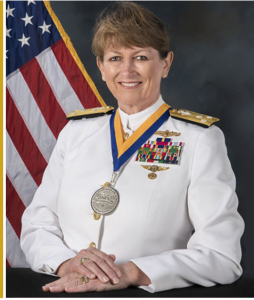 VICE ADMIRAL JAN E TIGHE, retired from the US Navy in August 2018 as a Vice Admiral serving as the Deputy Chief of Naval Operations for Information Warfare and as the 66th Director of Naval Intelligence. Previously, she served as the Commander of U.S. Fleet Cyber Command and U.S. 10th Fleet where she was the first woman to command a numbered Fleet. Other flag officer assignments include President of the Naval Postgraduate School in Monterey, California and deputy director of operations for U.S. Cyber Command.
As a career cryptologist, she served around the globe in leadership positions for both the Navy and the National Security Agency, specializing in Signals Intelligence and Cyber Operations. She earned Naval Aviation Observer Wings and supported Operation DESERT STORM as a special evaluator in the EP-3E aircraft. As a Captain, she commanded more than 2,800 multi-service and multi-agency personnel at the National Security Agency/Central Security Service Hawaii and went on to serve as executive assistant to the director of the National Security Agency and the commander of U.S. Cyber Command. Tighe is a 1984 graduate of the U.S. Naval Academy and earned a doctorate in Electrical Engineering and master of science in Applied Mathematics from the Naval Postgraduate School, in Monterey CA in 2001.
Tighe currently serves on the Board of Directors for Goldman Sachs, the Huntsman Corporation, Progressive Insurance and IronNet Cybersecurity. She also is a member of the Board of Trustees for the MITRE Corporation, and the Board of Directors for the U.S Naval Academy Foundation.
---
Rebecca A. Ufkes '94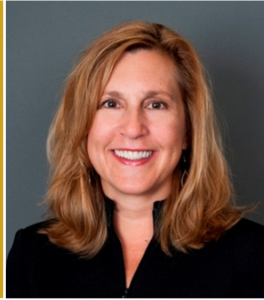 REBECCA A. UFKES '94, graduated from Michigan Tech in 1987 with a Bachelor of Science degree in mechanical engineering. Upon leaving Tech she worked at Kaman Aerospace in Broomfield, CT for two years. She then took a position with Sikorsky Aircraft and remained with Sikorsky as a consultant while starting Ufkes Engineering after a move to South Carolina in 1990.
In 1994 she earned her MBA from The Citadel and in 1995 partnered with her husband (also a Michigan Tech grad) to expand Ufkes Engineering into UEC Electronics, where Rebecca served as President.
UEC Electronics, LLC is now a subsidiary of the Arotech Corporation. UEC is an ISO 9001 and AS9100 registered engineering, design, prototyping, and manufacturing provider located in Charleston, South Carolina. Rebecca was selected as the 2010 SBA South Carolina Small Business Person of the Year and was subsequently honored as a National Award Winner at the 2010 SBA National Small Business Week Conference in Washington, DC.
Early 2012, Rebecca was recognized as a "Champion of Change" at the White House for Innovation and Manufacturing in the hybrid and renewable energy market. Rebecca is also a past recipient of the Charleston's Most Influential Women Awards. In 2013, UEC received the distinguished Nunn-Perry Award for their accomplishments in the DoD Mentor Protégé program with Raytheon. Rebecca is currently an Investor and Strategic Marketing Consultant at Security Enhancement Systems (SES) in Northbrook, Illinois. SES provides innovative electronic access control (EAC) solutions for remotely dispersed, high value critical infrastructure and assets.
Rebecca holds a Masters in Business Administration from The Citadel and a Bachelors of Science in Mechanical Engineering from Michigan Technological University. Prior to founding UEC Electronics, Rebecca was employed by Kaman Aerospace and Sikorsky Aircraft, respectively.
---