The Purpose of The Citadel Student Port Club
The purpose of The Citadel Student Port Club is to foster interest in maritime matters, domestic and foreign commerce, business administration and economics through networking, monthly meetings, guest speakers, Charleston Propeller Club events and community service.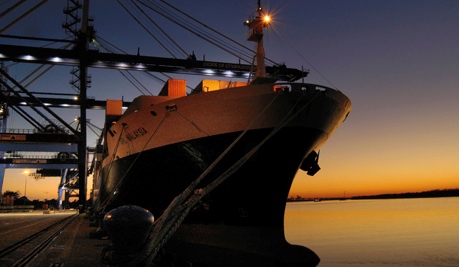 Focus
Transportation
Foreign Trade
Logistics
Operations
Supply Chain
Meetings will be held to discuss the current situation of the Charleston port and related areas of interest concerning transportation, foreign trade, logistics and supply chain management. Trips of inspection to shipyards, terminals and merchant vessels are arranged and conducted for the benefit of the students. Activities will be conducted to stimulate interest in American shipping and foreign trade.
All students are invited to join. For more information regarding Student Port Club activities please contact either Cadet Adam Wallace or Dr. Sergey Ponomarov (faculty advisor).
Resources & Links