The Veteran Student Success Center
The Citadel's goal is to make Veterans feel as comfortable as possible on campus. The Veteran Student Success Center is one way the school can do that. The Center opened on Veterans Day in 2014 and is available to increase awareness of your VA Educational Benefits and Veterans Center activities. The building supplements the college's services to veterans, active-duty members, and their families. The Citadel expanded veteran student services and programming for those wanting to further their education at an institution that appreciates and understands their sacrifices and educational needs.
Amenities
The Veteran Student Success Center is open to all day and evening veteran students Monday through Friday. It is located at 204 Richardson Avenue on The Citadel campus. Some of the amenities include:
Kitchen with coffee maker, microwave, refrigerator, and kitchen supplies,
Lounge with television and gaming system,
Study room equipped with 4+ computers, printer and office supplies,
Wi-Fi access throughout the space,
Free food pantry stocked with canned and boxed goods,
Professional attire linen closet free to Veteran and Active Duty students, and
Free school supplies cabinet.
The space is designed to foster social interaction and community-building with the use of trending technology. You will find a community that truly understands you, or at least one that will try. Please stop by so we can help increase your awareness of all of your benefits and the activities that are available.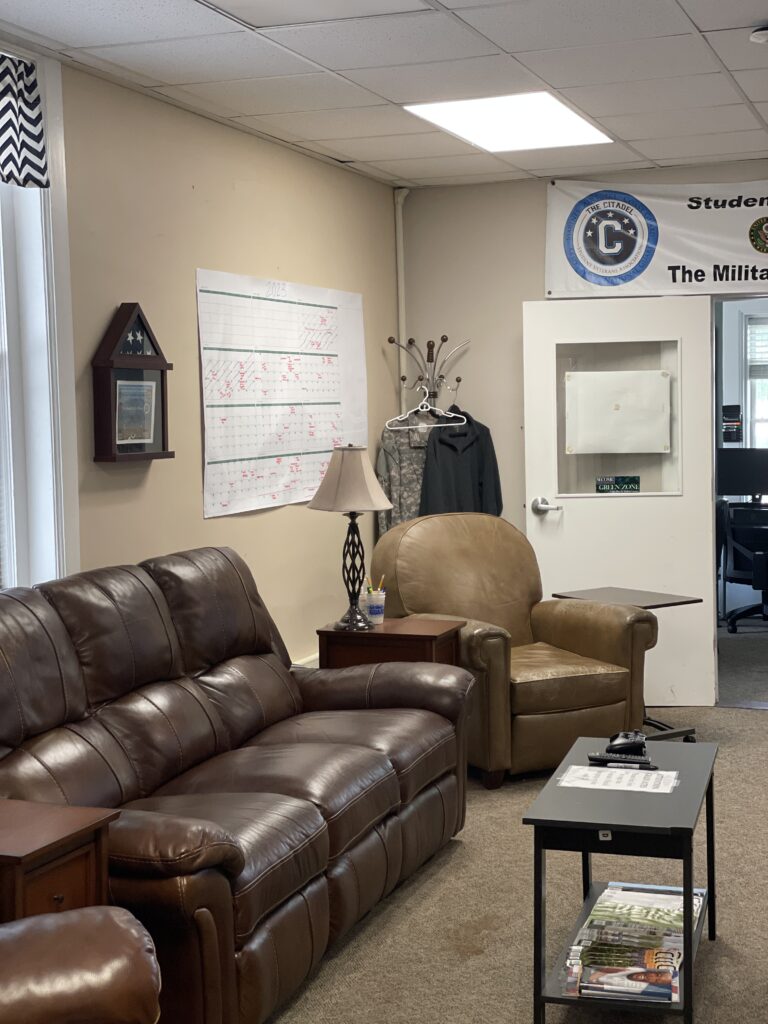 Follow us on social media for more up to date information!