Christy Ford Allen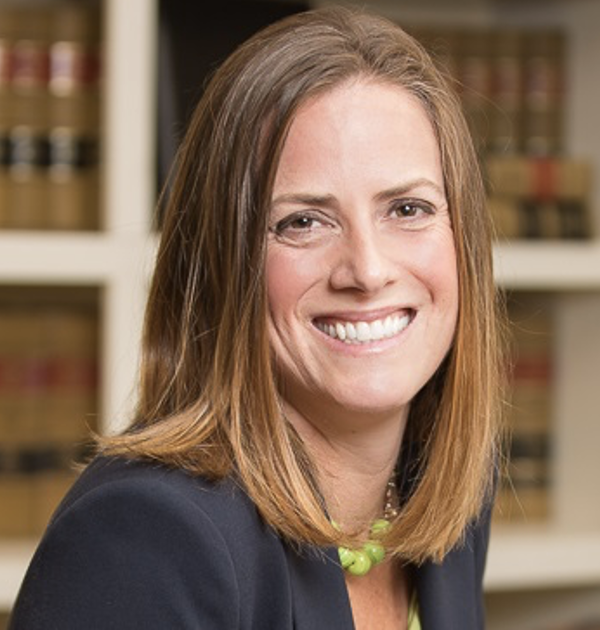 Christy Allen has practiced law at the Charleston law firm of Wills Massalon & Allen, LLC for over 20 years. She is a skilled litigator and legal professional working in a wide range of legal practice areas, including business and real estate litigation, complex commercial litigation, and probate and trust litigation. As a certified mediator and a leader in the Federal and Charleston County Bar Associations, Christy is committed to delivering exceptional client-focused legal services and to promoting alternative dispute resolution methods. She has earned recognition as an AV-Preeminent Rated attorney by Martindale-Hubbell and has been consistently recognized in in South Carolina Super Lawyers® for Business Litigation. Beyond her professional accomplishments, Christy contributes to the Charleston community, serving on the board of directors for Lowcountry Local First, acting periodically as an advocate for the Juvenile Diabetes Research Foundation, and volunteering at the MUSC Sean Jenkins Children's Hospital.
Mark Bebensee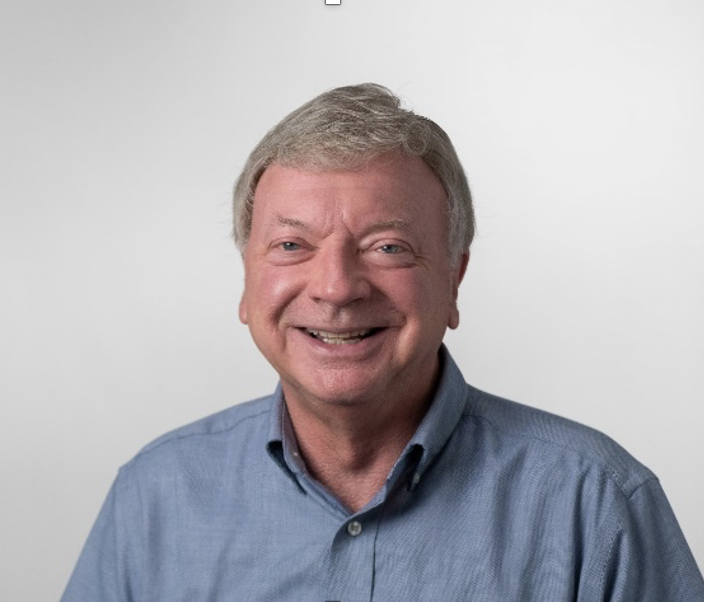 Dr. Mark Bebensee came to The Citadel in the Fall of 1977 as an Assistant Professor of Business Administration. After five years of teaching Economics courses, Communication in Business, Money & Banking, and MBA economics courses, he rose through the administrative ranks serving first as Assistant Dean of Undergraduate Studies, then Department Head of Business Administration, then Associate Dean of the School of Business Administration, and ultimately Associate Provost for Academic Affairs. He originally planned to retire after a 41-year Citadel career in the summer of 2018, but when Provost Connie Book was selected to become the next President of Elon University, General Rosa asked Mark to postpone his retirement in order to serve as Interim Provost until a permanent replacement for Connie could be named. Dr. Bebensee assumed the duties of Interim Provost (and the college rank of Brigadier General) in March of 2018 and served in that position through June of 2019 when our current Provost, Dr. Selden, arrived on campus. The Citadel Alumni Association named him an Honorary Lifetime Member in 2006, at that time only the second non-alumnus faculty member to be so honored.
Diane Biagianti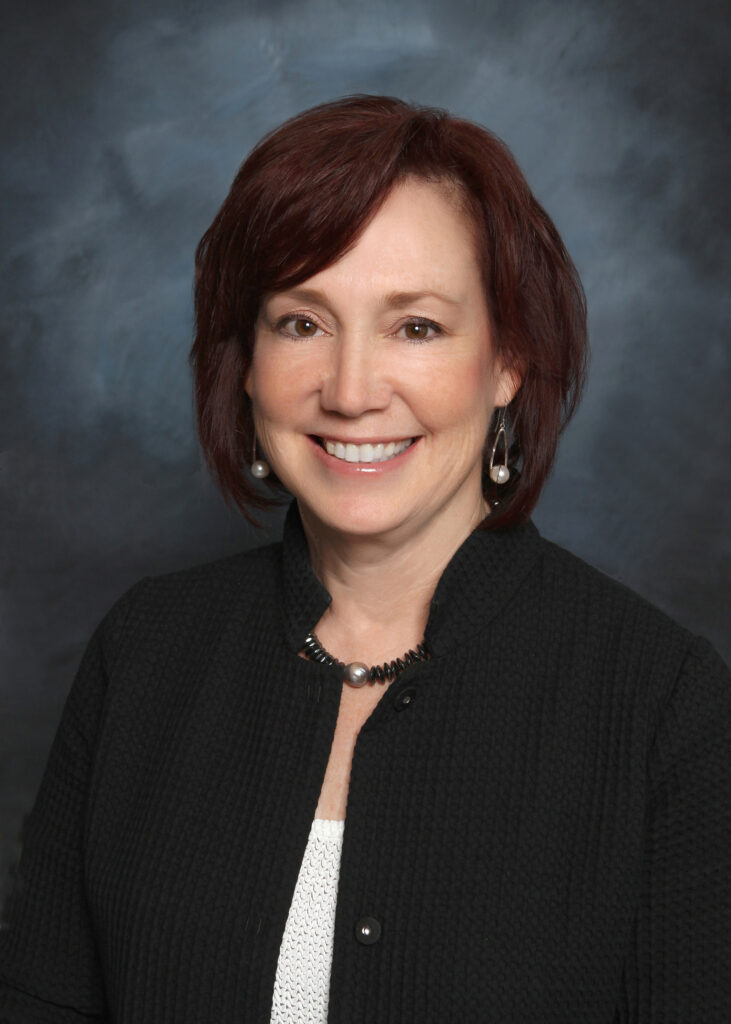 Ms. Diane Biagianti is an independent director for indie Semiconductors, a publicly traded automotive company focused on developing innovative, high-performance and energy-efficient technology for advanced driver assistance systems, user experience and electrification applications. She also currently serves as senior vice president and general counsel for Glaukos Corporation, a publicly traded medical technology and pharmaceutical company focused on novel therapies for the treatment of glaucoma, corneal disorders and retinal disease. Prior to joining Glaukos in 2020, Ms. Biagianti was chief responsibility officer for nine years at Edwards Lifesciences, a global leader in patient-focused medical innovations for structural heart disease and critical care and surgical monitoring, responsible for global ethics and compliance, corporate sustainability and information security. Previously, she was with Advanced Medical Optics from 2002 to 2009, serving in various leadership positions, including as senior vice president and general counsel, and division vice president, legal section head upon Abbott Laboratories' acquisition of Advanced Medical Optics in 2009 until 2011. Earlier, from 1997 to 2002, she served as vice president and assistant general counsel for Experian Information Solutions, Inc. She has also worked as a labor and employment attorney for O'Melveny & Myers LLP and a senior accountant for M.J. Seby & Associates, Ltd., CPAs. ​
Ms. Biagianti earned a juris doctorate from Cornell University and a bachelor's degree in business administration from the University of Arizona. She currently serves on the Audit and Governance Committees for Human Options, a non-profit organization supporting lives free from fear and domestic violence. From 2009 to 2021, she served as a board member and was Board President from 2019 to 2020 for this non-profit organization. She previously served as a member of the Orange County Bar Association Corporate Committee, and a board member of the Constitutional Rights Foundation. Ms. Biagianti is the recipient of PwC award for Leadership in the Advancement of Ethics in the medical device industry, the Orange County Anti-Defamation League Marcus Kaufman Jurisprudence award, and the Warren Christopher Values award.
Mark C. Brandenburg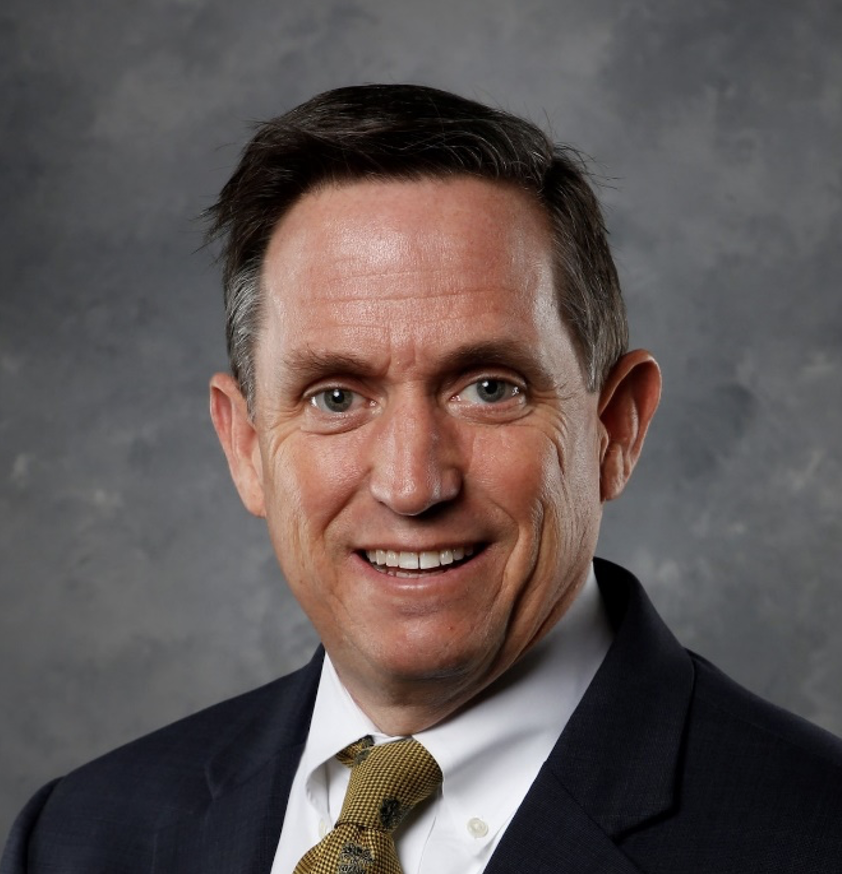 Mark was born in Atlanta but spent his formative years in Greenville. He attended The Citadel as the Star of the West Scholar, receiving a B.A., summa cum laude, in English in 1990. He attended Duke Law School as a South Carolina Law Alumni Scholar and received his J.D. in 1993. He returned to Charleston and spent two years as a law clerk for the Honorable William L. Howard, Sr., both on the Circuit Court and at the S.C. Court of Appeals. At the conclusion of his clerkship, he opened his own firm, where he focused on appellate practice. He eventually merged his firm with another solo practitioner, and the two practiced together for several years. During that time, he also served as an Adjunct Professor of English at The Citadel, teaching Legal Writing and Rhetoric of Law and coaching the mock trial team. In 1999, he joined Barnwell Whaley Patterson & Helms as special counsel and spent the next six years defending his alma mater, among other clients. In 2005, he joined the staff of The Citadel as its first general counsel, where he continues today.
Ryan A. Cass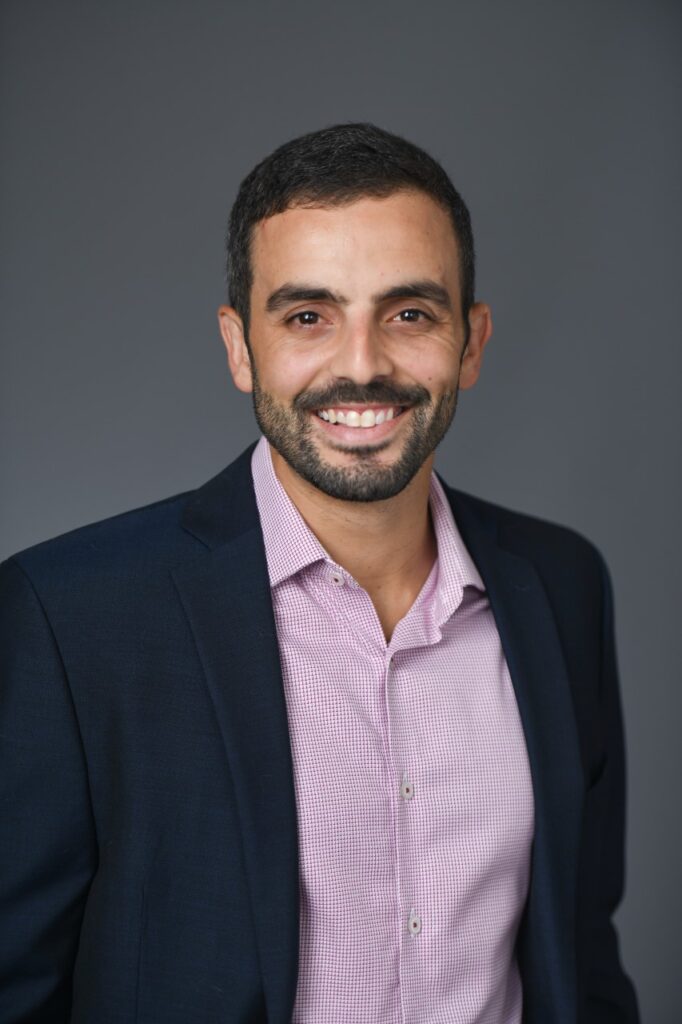 Ryan's purpose in life is to inspire people to establish a foundation for sustained success, break generational curses and longstanding chains of adversity, and chart a desirable course for life. Ryan discovered the power of goal setting 12 years ago when he made the choice to do something about breaking a longstanding chain of alcohol and emotional abuse in his family. Since then, he has become an expert on building systems and an indomitable mindset to accomplish goals and conquer any obstacle that life puts in front of you. Ryan's systems have enabled him to earn a Senior Management position at The Boeing Company while simultaneously launching and running two personal development companies, a globally downloaded podcast, and a scholarship fund for students who are committed to breaking generational curses within their households.

In 2019 he founded Won Day, which serves as his primary outlet to teach and inspire students and professionals to incorporate powerful habits into their lifestyles. Since founding Won Day, he has spoken to thousands of students and professionals, teaching methods and best practices related to goal setting and leadership. Continuing on his purpose journey, he co-founded Champion Tribe in 2022 with the mission to create a community of doers who strive to excel in five key pillars of life: Family, Faith, Fitness, Finance, Foundation.
Ryan is very active in the community and loves giving back—he believes the best gift is to give back. He serves as a Big Brother and Board Member through Big Brothers Big Sisters of The Lowcountry in addition to regularly volunteering with The First Tee of Greater Charleston. When not involved in business or community activities, he loves exploring and testing his limits. Ryan has completed 5 ultra marathons including a 100 mile race and has qualified for The Boston Marathon—he is always on the run!
John Falkenbury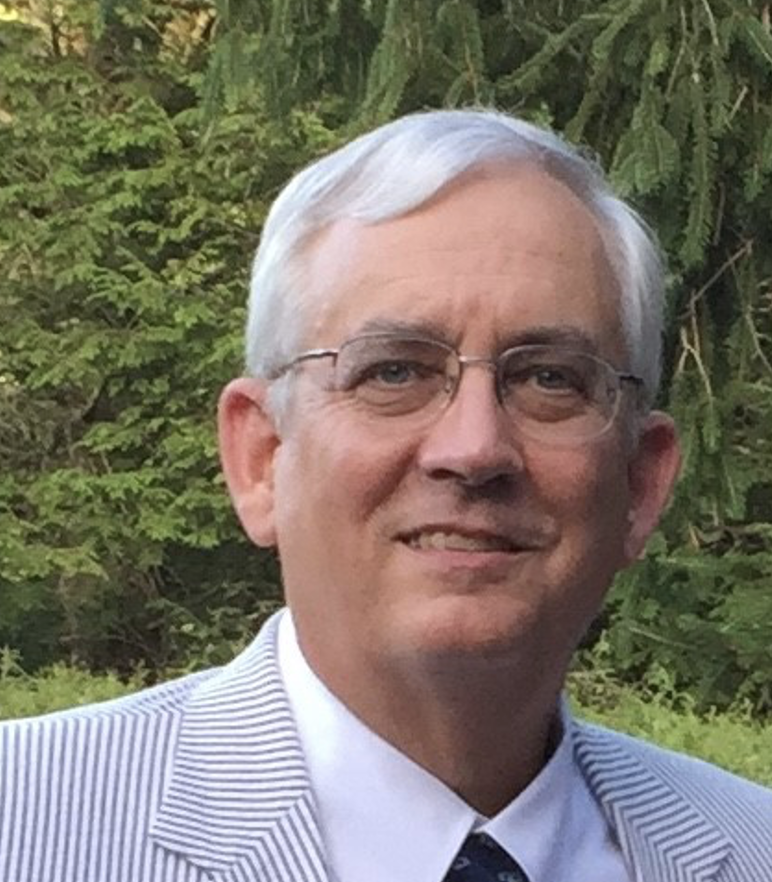 Mr. John W. Falkenbury was appointed as Executive Vice President for the Congressional Medal of Honor Society in Charleston in July 2019. He is responsible for the health and welfare of the 66 living Medal of Honor recipients, expanding and managing programs and outreach efforts that continues to build the legacy of the Medal of Honor, supervising a staff of 10 geographically locate in multiple locations in the United States, coordinating with the Medal of Honor Foundation and its staff, and making recommendations concerning staffing to the Society's board of directors.
Prior to joining the Congressional Medal of Honor Society, Mr. Falkenbury served as the President and CEO for USO of NC from March 2009 until July 2019. He was responsible for planning, organizing and directing the operations of the state headquarters, 11 locations, in the areas in and surrounding Jacksonville, Charlotte, Fayetteville, and Raleigh-Durham. Mr. Falkenbury served over 20 years in the U.S. Army as a field artillery officer, with assignments throughout the United States and in Germany, including Director of Public Affairs, US Army War College and Carlisle Barracks at Carlisle Barracks, Pennsylvania; Battalion Executive Officer, 2nd Armored Division, Fort Hood, Texas; Chief of Operations and later Director of Public Affairs, 56th Field Artillery Command, Germany. From 1984-1987, he was an Assistant Professor of Military Science and Tactical Officer at The Citadel.
Mr. Falkenbury has served on the boards for The Citadel Brigadier Foundation, The Citadel School of Humanities and Social Sciences, the Carolinas Freedom Foundation, and Charlotte Philharmonic Orchestra. Mr. Falkenbury received a bachelor's degree in History from The Citadel and earned his master's degree in management from Webster University in St. Louis. He is also a distinguished graduate from the Defense Information School and a graduate from both the U.S. Marine Corps Command and Staff College and the U.S. Army Command and General Staff College.
Ken Fox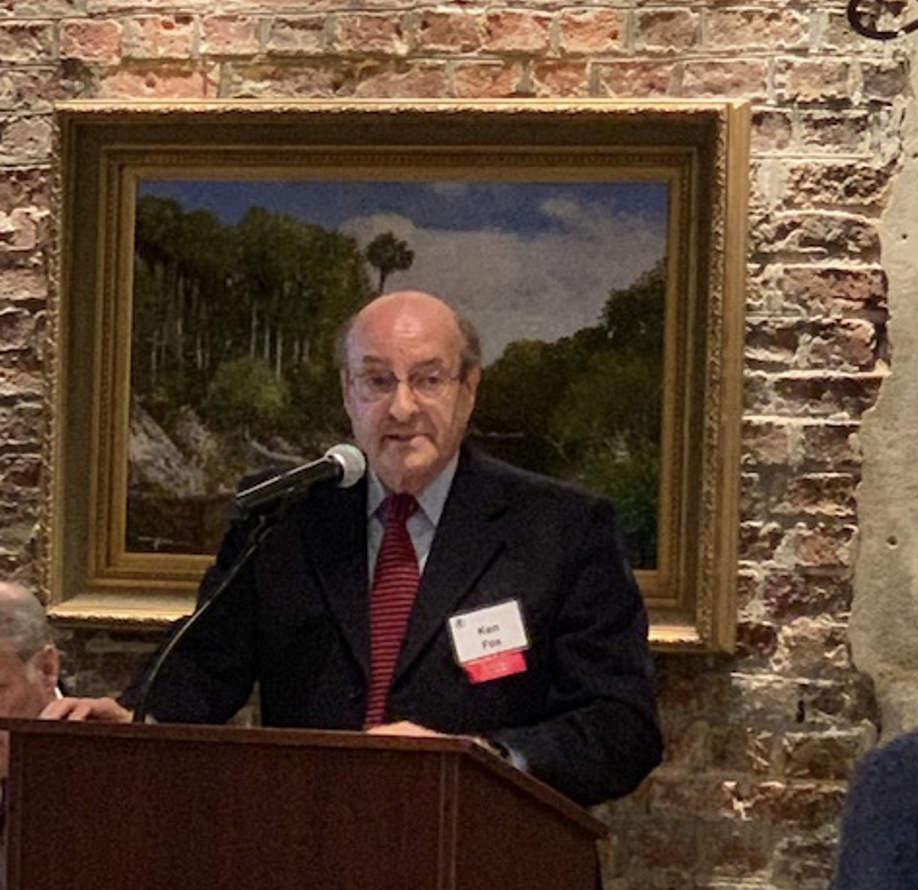 Ken is a highly successful marketing executive who has an MBA from Pepperdine. He has taught marketing at The Citadel and in China. He was the Director of Business Ventures at NutraSweet and then Director of New Business Development at Hill-Rom, where he assessed and visited new international markets in Australia, Brazil, Hong Kong, Japan and Taiwan.
Sarah Imam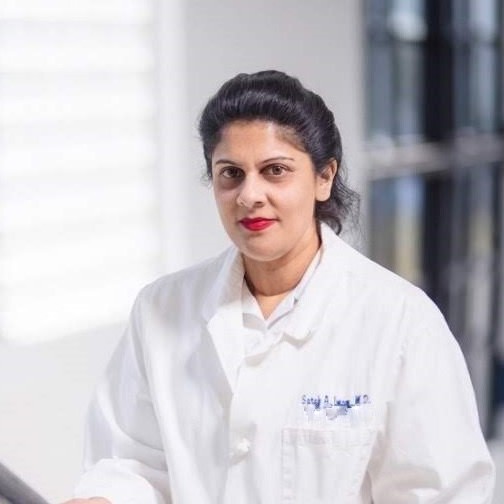 Sarah A. Imam is the Director of Health Sciences at The Citadel, The Military College of South Carolina. She is on multiple committees within NAAHP and SAAHP, including being on the NAAHP and SAAHP Board of Directors. She co-authored the NAAHP New Advisors Handbook, is the National Occupational Therapy Liaison, and is an advisor for the AAMC at their virtual fairs. Sarah is currently the President of the Medical University of South Carolina Women's Club, the Chair of the Medical University of South Carolina (MUSC) Women's Club Scholarship Committee, and a member of the Board of Directors at the MUSC Waring Medical Historical Library Society. Sarah has developed many programs for PreHealth students to be able to develop both holistically and academically. She has developed a 3-credit hour course to help prepare students for their applications and organized agreements for pre-courses and aids for students at discounted prices. She developed a program to help feed those in need in Charleston and the student-run program is a huge success for all involved. Sarah is the faculty advisor for Alpha Epsilon Delta, the health preprofessional honor society, and has used this platform to arrange for multiple different volunteering opportunities. The Citadel Kenya Medical Camp designed and led by Sarah is the only medical camp entirely run by a U.S undergraduate institution. In the summer of 2022, 5000 patients were treated in the 3-week study abroad program. Dr. Imam assists students in conducting their own research and has had over 80 student presentations. Her own most recent research includes 9 publications on COVID-19.
Timothy J. Keogh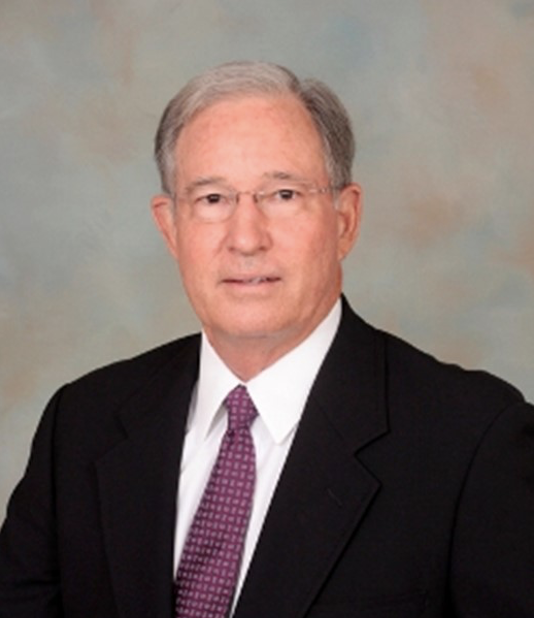 Tim Keogh is adjunct professor in the Department of Health Policy and Management, Tulane University School of Public Health and Tropical Medicine, where he teaches negotiation and management communication in the Master of Health Administration program. Formerly, Dr. Keogh taught leadership communication at The Citadel School of Business in Charleston, and management communication at Tulane's A.B. Freeman School of Business. He has been a linguist in Army intelligence and earned a diploma in modern standard Arabic from the Defense Language Institute. He was a writer/editor for the National Institute of Education in Washington, D.C., and received a Fulbright grant for graduate study in the humanities at the University of Strasbourg, France. For six years he held the position of manager of corporate training and development at McDermott International, a Fortune 500 energy services and engineering company, where he designed and taught management development courses both stateside and internationally. Dr. Keogh has won teaching awards at the Freeman School, The Citadel, and Tulane, where he directed the Master of Health Administration program and taught in the Master of Medical Management program. He has trained physician educators at the Moscow Medical Academy, and he lectures and publishes articles on communication and physician performance topics. He is a certified instructor in total quality management and in front-line leadership, and is a member of Delta Omega, the national public health honor society. Dr. Keogh received his PhD in English with concentrations in linguistics and technical communication from LSU.
Allison Dean Love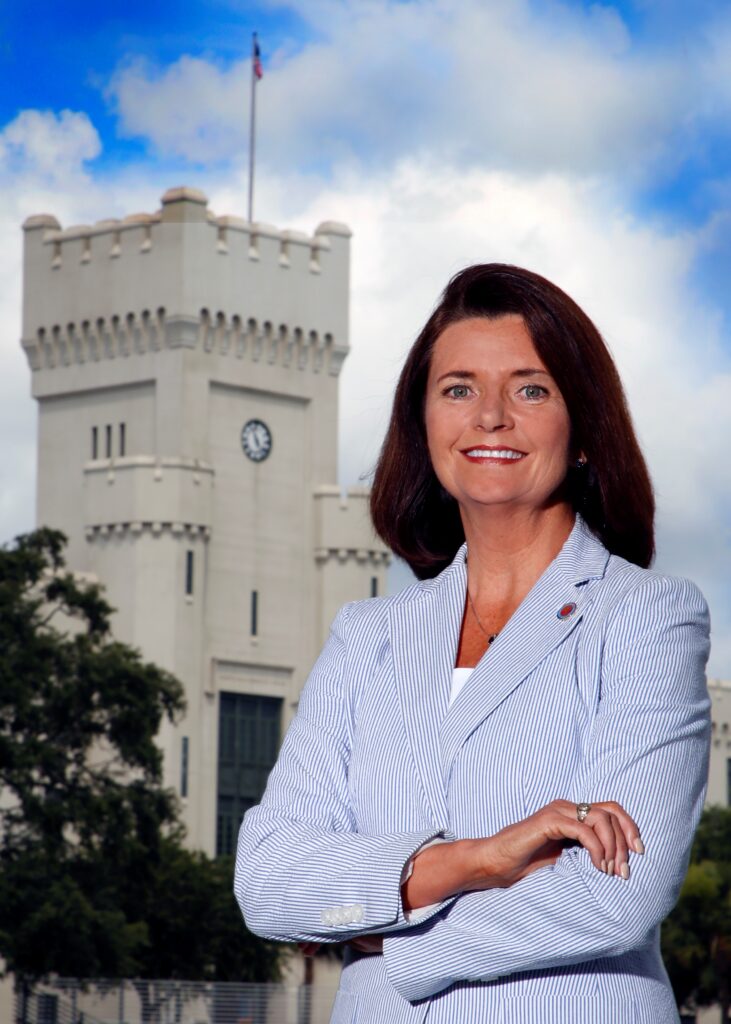 Allison Dean Love has served more than 23 years in higher education board governance. Her service includes the South Carolina Commission on Higher Education, where she served as vice chair. She also served on the Lowcountry Graduate Center Board of Directors, where she was chair and vice chair. She is currently serving on The Citadel Board of Visitors where she has chaired the Communications and Community Relations Committee for many years. She also serves as a Senior Consultant for the Association of Governing Boards of Universities and Colleges.
With more than 30 years of experience in communications, public relations, media relations, as well as loss prevention and risk management, Love's professional experience ranges from property and casualty insurance to banking, healthcare, nonprofit and association management. As a consultant for national, state and local clients for more than 10 years, Love engages in media and public relations, crisis communications and strategic planning. She also worked in human resources, recruiting and business development for search firms and hired thousands of employees for a variety of companies including financial services and healthcare organizations.
Jacobo Mintzer
Dr. Mintzer is the founding Director of the South Carolina Institute for Brain Health. He is a Professor in the Department of Health Sciences in the College of Health Professions at the Medical University of South Carolina (MUSC) and a staff physician at the Ralph H. Johnson VA Medical Center. Dr. Mintzer is a visiting professor at the Hebrew University in Jerusalem, Israel, and an honorary professor at the University of Exeter in the UK. He is the former founding Executive Director of the Roper St. Francis Healthcare System Clinical Biotechnology Research Institute. At MUSC, he developed the Geriatric Psychiatry and Alzheimer's Research Program in 1991, which includes inpatient, outpatient, and consultation services as well as a fellowship program. Dr. Mintzer has been involved in clinical research on Alzheimer's disease for the last 20 years and is author of over 200 peer-reviewed research articles. He is the former President of the International Psychogeriatric Association, founding board member of the AARP supported Global Council on Brain Health, board member of the South Carolina Alzheimer's Association, and former member of the Alzheimer's Association (national) Public Policy Committee. He is also the former treasurer of the American Association for Geriatric Psychiatry. Dr. Mintzer has devoted most of his career to the understanding and the development of treatments for neuropsychiatric symptoms of dementia.
Thomas Ruppel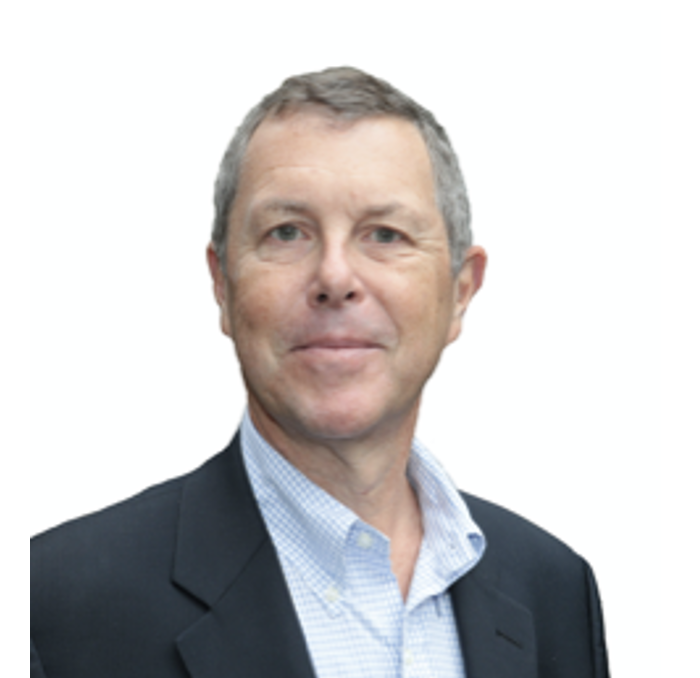 Thomas is a senior financial services practitioner specializing in enterprise risk, data management, and digital transformation. The arc of his career has been investment banking and capital markets at J.P. Morgan, hedge fund management, and commercial banking at PNC Financial Services. He has often been on the operating side of risk management and markets and the business leadership side of the technology interface. He currently teaches corporate finance at the College of Charleston. For the last 10 years, he has mentored service members transitioning from military to civilian careers under the auspices of American Corporate Partners, which he highly recommends. His interests include world affairs & international relations, technology, and shotgun sports. Thomas is certified Firefighter I in Pennsylvania and is currently a rescue technician with the Charleston County Volunteer Rescue Squad. He is also on the board of the World Affairs Council of Charleston (which he also highly recommends.) He has a BA in Government and Asian Studies from Hamilton College and an MBA from Harvard. He lives in downtown Charleston with his wife, Jill.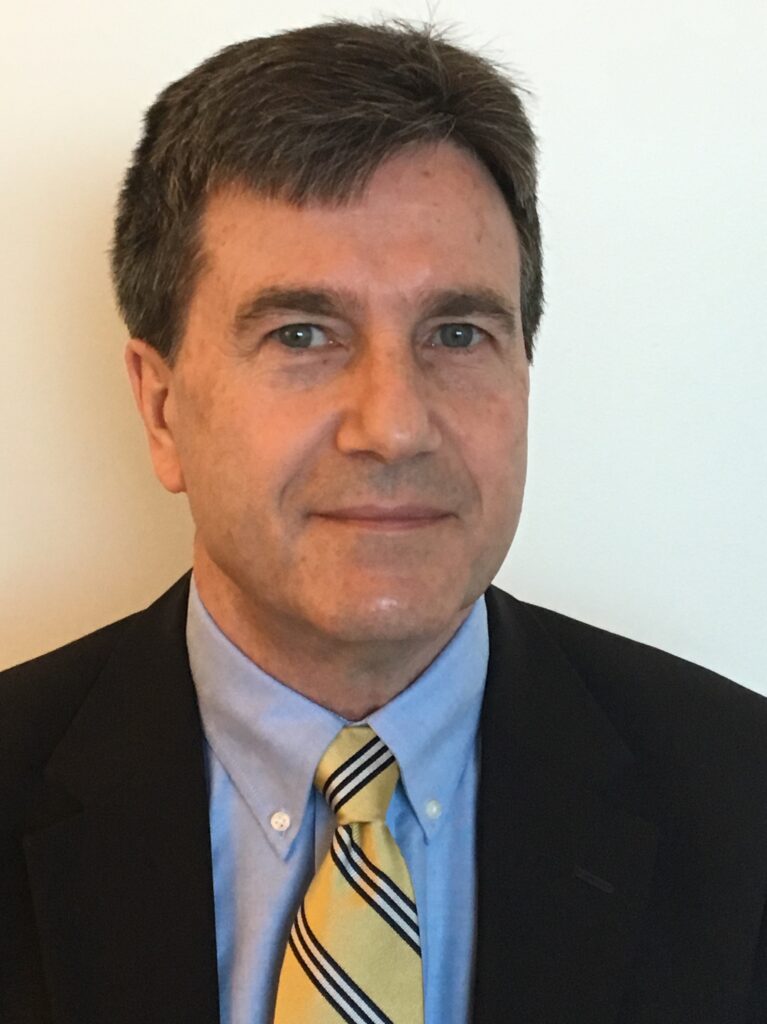 Dr. Savior is an Associate Professor of Business, Management & Economics at the State University of New York, and serves as an Adjunct Professor in the Department of Management & Entrepreneurship at The Citadel. An accomplished global scholar, he had the privilege of serving as a Stevens Initiative Fellow at the American University of Technology in Beirut, Lebanon and as a Fulbright Scholar at Princess Sumaya University for Technology in Amman Jordan.
Prior to becoming an academic, he served as the chief human resource officer for two multinational organizations where he was responsible for providing strategic leadership in articulating and delivering human resources plans and programs to the executive management team, shareholders, and the board of directors for operations in the Americas, Europe, Asia, and the Middle East.
As an educator, he brings the theoretical foundation of a doctorate in Educational Leadership, Administration & Policy from Fordham University, a research agenda centered on examining the complexity of leadership, governance and strategy across multiple cultural perspectives and organizational environments, and the applied knowledge gained from working and teaching on four continents throughout his professional career.
Sarah is an Assistant Vice President in Barclays Higher Education Public Finance Group. Sarah joined the Barclays team in 2014 and worked for two years on Wall Street. Thereafter, she moved back to the Lowcountry and continues to work remotely in Charleston for Barclays to help finance a variety of national colleges and universities on capital projects. Sarah graduated summa cum laude from Wofford College in 2014, with a Bachelor of Arts degree in mathematics and finance. Sarah and her husband Jairus, who is a veterinarian in practice in Summerville, live in West Ashley.
Catherine (Cathie) Munnell Smith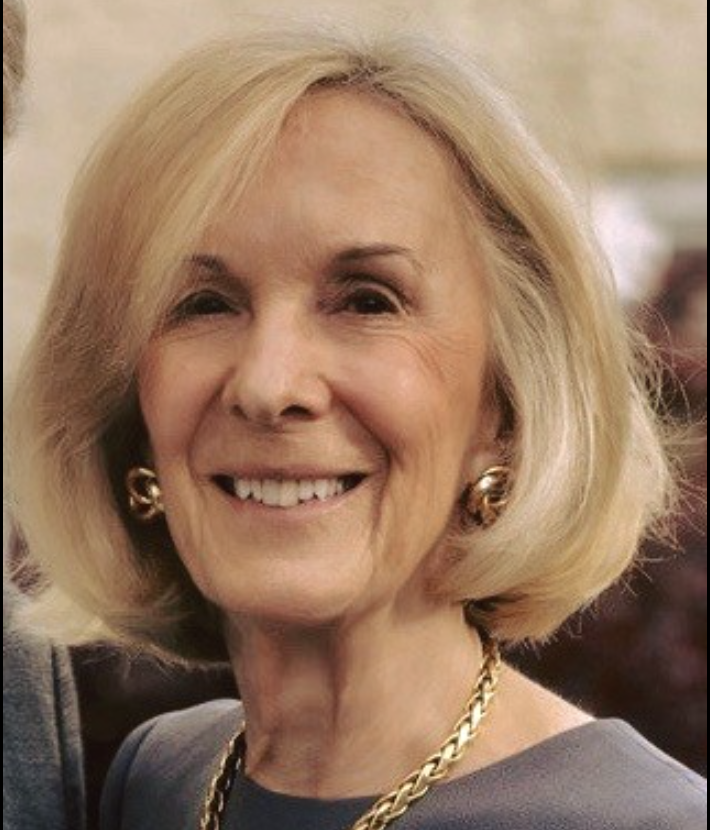 Cathie was born and grew up in New York City. She received a B.A. degree from Wellesley College in 1964, and a Master's Degree in Security Strategy in 1996 from the National War College at Fort McNair. After college Mrs. Smith worked for Harcourt Brace Publishing Co. in New York, Phoenix Mutual Life Insurance Co. in Hartford, Jogakkan College in Tokyo, and Hughes Airwest/Air Mauritania in Nouakchott, before entering the US Foreign Service in 1976. Together with her husband, already a Foreign Service officer, she then served in Turkey, West Berlin, Saudi Arabia, South Korea, Washington DC and Italy. She specialized in management and at her last three overseas posts she was Minister Counselor for Management of the US Embassy with responsibility for oversight of combined Federal Budgets, Real Estate, Information Systems, and Human Resources as well as logistical support for all Presidential, Vice Presidential and high-level Congressional visits. Following retirement in 2003, she worked pro bono for the non-profit Kidsave in DC assisting it in management matters and liaison with members of Congress for passage of bills regarding citizenship for orphans adopted from overseas. Having moved to Charleston in 2005, she later served on the Board of Trustees of the Charleston Library Society for nine years and has just stepped down as its vice president. Both she and her husband have mentored students at The Citadel.
Bill Stevens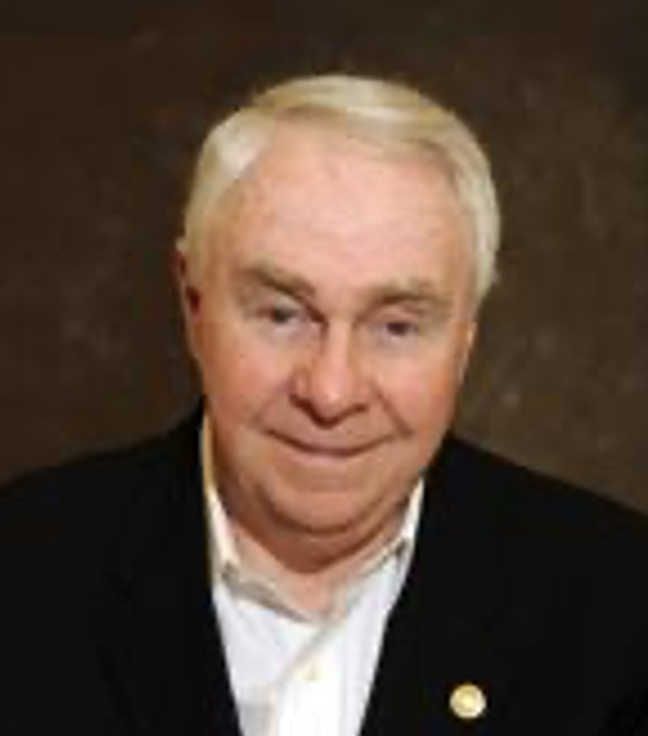 Bill earned his B.S. in Business Administration and his Master of Science in Accountancy from Kent State University. Bill has had a long career with Deloitte & Touche, one of the nation's leading professional services firms providing assurance and advisory, tax, and consulting services. Deloitte has 245,000 employees in more than 150 countries and revenues of $40 billion. He rose to be a Senior Partner and Vice Chair of Deloitte & Touche. He also served as the Global Strategic Client advisory partner for several of the firm's larger clients. He has been involved with mentor programs at The Citadel for 10 years and lectures at accounting classes at the School. He and his wife, Ann, live on Daniel Island.
Solomon Stevens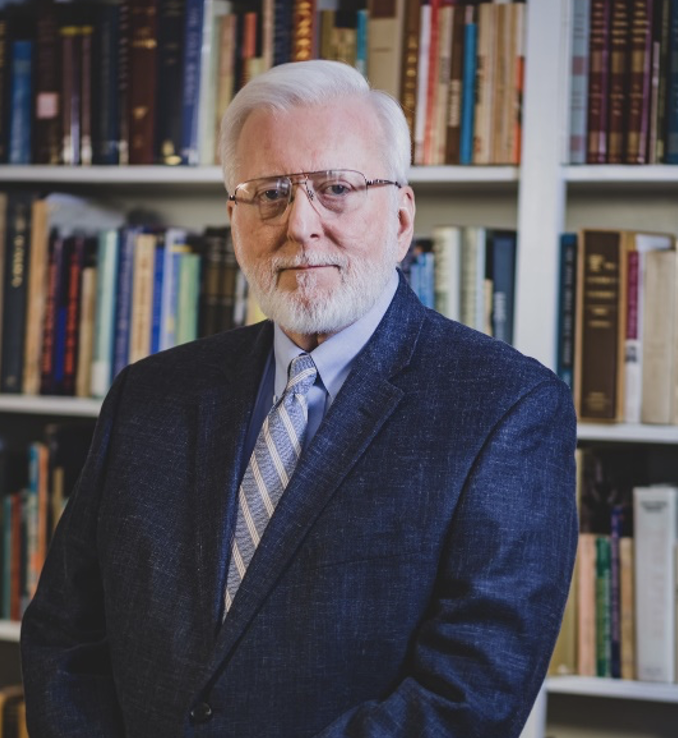 Dr. Stevens got his Ph.D. in Political Science from Boston College and was a professor at the U.S. Naval Academy and Augustana College, focusing on constitutional law, American politics, and political theory. After that, he turned to administrative work, serving as the Dean of the Faculty, Provost, and Acting President of Hampden-Sydney College. He has published two books, Religion, Politics, and the Law and Challenges to Peace in the Middle East, as well as a number of scholarly articles. Currently, he works as a columnist for Charleston's Post and Courier. He is also active as a martial artist. He is a 5th degree black belt and certified instructor of the martial arts and has taught it for over 20 years. He is married, has two daughters and four grandchildren.
Roger Thompson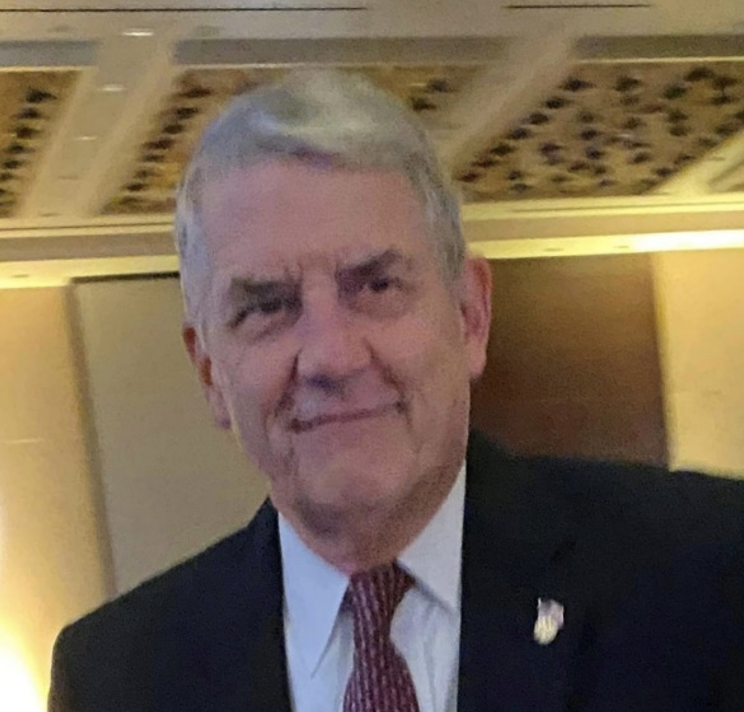 Lieutenant General Roger G. Thompson Jr., United States Army, retired, graduated from the United States Military Academy at West Point, NY in 1966 with a Bachelor of Science Degree. He earned a Master's Degree in Business from the Whitman School of Business, Syracuse University, and a Master's Degree in National Security and Strategic Studies from the Naval War College in Newport, Rhode Island. He served in the U.S. Army for 34 years in Field Artillery, Financial Management and Logistics positions culminating in service as the Director of the Army Budget and then as Deputy Commander of the United States Transportation Command. He then served as the Vice President of Membership and Meetings in the not-for-profit Association of the United States Army (AUSA) from 2000-2016. He was elected to the Board of Directors of Force Protection, Incorporated and served as Lead Independent Director from 2008 to 2011.
Currently he is the Chairman of the Board of the Charleston Chapter of AUSA supporting Army members and Veterans. General Thompson also served as a mentor in the Citadel Business School, is an advisor to SC Members of Congress reviewing applicants to the national service academies, and is a Member of the Flag Officer Advisory committee to the South Carolina Military Base Task Force. He resides in Mount Pleasant, SC.
Page Tisdale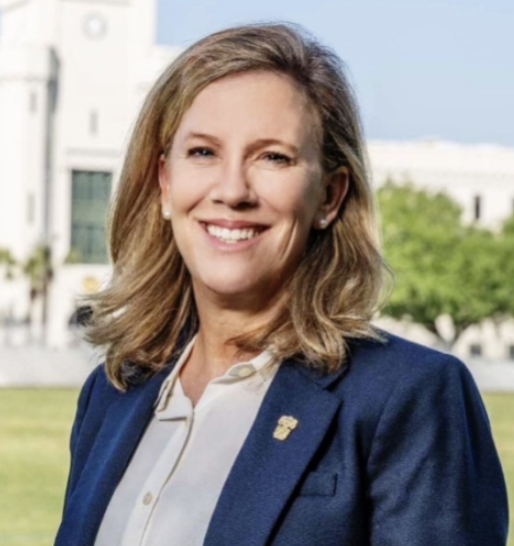 Page Tisdale is currently the Sr. Director for Corporate Engagement and Foundation Relations, serving on the major gift team at The Citadel Foundation. This is a new role for The Citadel Foundation that is focused on building strong corporate partnerships to financially benefit both students and academic programs at The Citadel.
Prior to this role, Page served at The Citadel Career Center in three different roles over 11 years: first as Career Education Coordinator, then as Associate Director, and finally as Director, where she led the department for over seven years. During her time at The Citadel Career Center, Page's focus was to develop engaging campus partnerships and immersive programming to ensure that career goals became a part of the campus culture, ensuring access to benefits for all students. Under her leadership, the focus on strategic corporate partnerships and employment outcomes became a central focus. Now, employment at graduation is consistently well over 80%.
Prior to her years at The Citadel, Page's experience was in the corporate world, where she served in positions for several organizations in sales, corporate recruiting, and Human Resource Management. Page's undergraduate degree is from Clemson University, where she majored in English. She has an extensive history with and familial ties to The Citadel; she is also a 2011 graduate of The Citadel Graduate College, where she received a Master of Education in School Counseling.
Earl Walker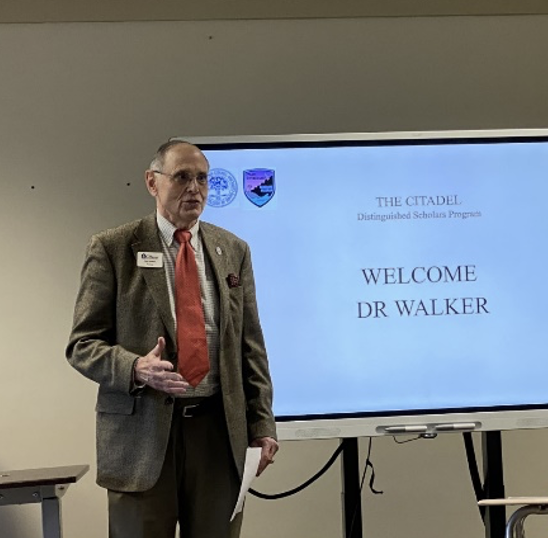 Wallace "Earl" Walker is the Founding Director of The Citadel Distinguished Scholars Program. He is a West Point graduate, has a Ph.D. from the Massachusetts Institute of Technology (MIT), and is a graduate of the Army Command and General Staff College as well as the National War College. His career highlights include publishing three books and over 25 journal articles, 18 years on the faculty at West Point, a White House Fellowship with work in the Department of Energy and the Reagan White House, a NATO Research Fellowship, President of the White House Fellows Association, Founding Director of Development at a Wal-Mart subsidiary, Founding Dean of The Citadel School of Business, and Professor Emeritus of The Citadel. He is married and has two children.
Scott West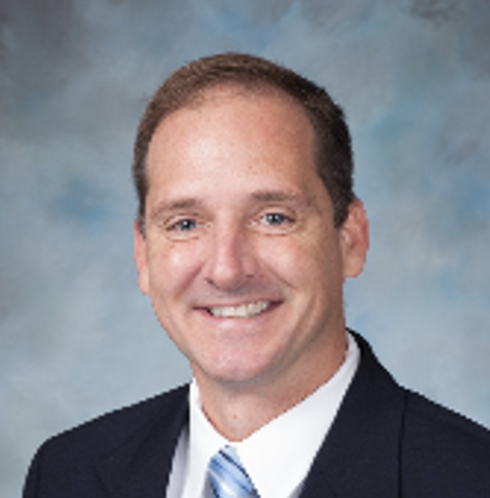 Scott has specialized in information security since 1997 supporting numerous Department of Defense (DoD) and Department of Navy (DoN) programs with emphasis on technical and organizational risk assessment and information systems security management. He has led numerous multi-disciplined teams of cybersecurity professionals in support of Federal, DoD, DoN, and United States Marine Corps (USMC) programs. As the Director (acting) of the Space and Naval Warfare Systems Center (SPAWAR)'s NSA-certified and USCYBERCOM accredited DoD Cyber Red Team, as well as the Supervisor for SPAWAR Atlantic's Penetration Testing and Risk Mitigation competency, Mr. West leads, promotes, equips, staffs, and develops SSC Atlantic's capability to support Adversarial Cybersecurity Testing and Evaluation (T&E), vulnerability assessment, and advanced cyber threat emulation across a wide spectrum of customers, missions, systems, and platforms. Scott West is a 1993 alumnus of The Citadel Corps of Cadets and has a Master of Science in Computer Information Systems from Georgia State University. He has been a Certified Information Systems Security Professional (CISSP) since 2002, and holds industry certifications in Incident Handling (GCIH), Web Application Penetration Testing (GWAPT), Network Penetration Testing (GPEN), and Mobile Device Security Analysis (GMOB).