Mark Bebensee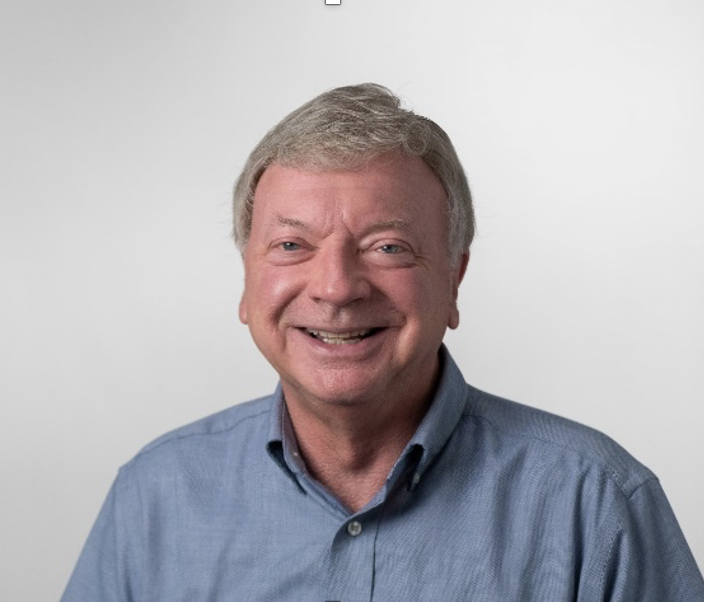 Dr. Mark Bebensee came to The Citadel in the Fall of 1977 as an Assistant Professor of Business Administration. After five years of teaching Economics courses, Communication in Business, Money & Banking, and MBA economics courses, he rose through the administrative ranks serving first as Assistant Dean of Undergraduate Studies, then Department Head of Business Administration, then Associate Dean of the School of Business Administration, and ultimately Associate Provost for Academic Affairs. He originally planned to retire after a 41-year Citadel career in the summer of 2018, but when Provost Connie Book was selected to become the next President of Elon University, General Rosa asked Mark to postpone his retirement in order to serve as Interim Provost until a permanent replacement for Connie could be named. Dr. Bebensee assumed the duties of Interim Provost (and the college rank of Brigadier General) in March of 2018 and served in that position through June of 2019 when our current Provost, Dr. Selden, arrived on campus. The Citadel Alumni Association named him an Honorary Lifetime Member in 2006, at that time only the second non-alumnus faculty member to be so honored. 
Mark C. Brandenburg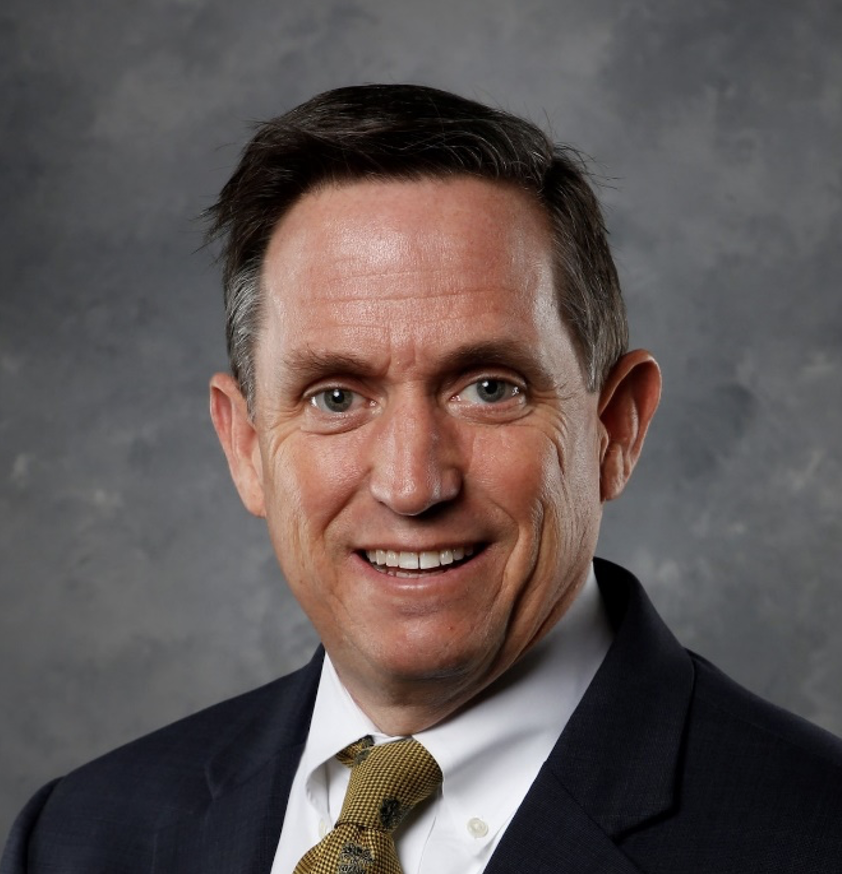 Mark was born in Atlanta but spent his formative years in Greenville.  He attended The Citadel as the Star of the West Scholar, receiving a B.A., summa cum laude, in English in 1990. He attended Duke Law School as a South Carolina Law Alumni Scholar and received his J.D. in 1993.  He returned to Charleston and spent two years as a law clerk for the Honorable William L. Howard, Sr., both on the Circuit Court and at the S.C. Court of Appeals. At the conclusion of his clerkship, he opened his own firm, where he focused on appellate practice.  He eventually merged his firm with another solo practitioner, and the two practiced together for several years.  During that time, he also served as an Adjunct Professor of English at The Citadel, teaching Legal Writing and Rhetoric of Law and coaching the mock trial team. In 1999, he joined Barnwell Whaley Patterson & Helms as special counsel and spent the next six years defending his alma mater, among other clients.  In 2005, he joined the staff of The Citadel as its first general counsel, where he continues today.
John Falkenbury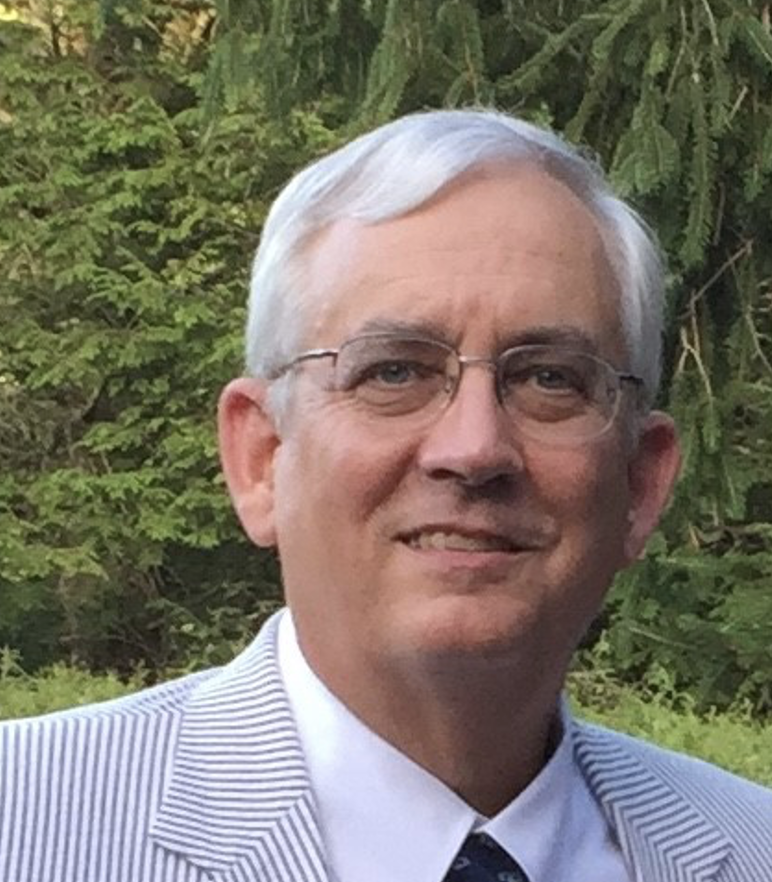 Mr. John W. Falkenbury was appointed as Executive Vice President for the Congressional Medal of Honor Society in Charleston in July 2019. He is responsible for the health and welfare of the 66 living Medal of Honor recipients, expanding and managing programs and outreach efforts that continues to build the legacy of the Medal of Honor, supervising a staff of 10 geographically locate in multiple locations in the United States, coordinating with the Medal of Honor Foundation and its staff, and making recommendations concerning staffing to the Society's board of directors. 
Prior to joining the Congressional Medal of Honor Society, Mr. Falkenbury served as the President and CEO for USO of NC from March 2009 until July 2019. He was responsible for planning, organizing and directing the operations of the state headquarters, 11 locations, in the areas in and surrounding Jacksonville, Charlotte, Fayetteville, and Raleigh-Durham.  Mr. Falkenbury served over 20 years in the U.S. Army as a field artillery officer, with assignments throughout the United States and in Germany, including Director of Public Affairs, US Army War College and Carlisle Barracks at Carlisle Barracks, Pennsylvania; Battalion Executive Officer, 2nd Armored Division, Fort Hood, Texas; Chief of Operations and later Director of Public Affairs, 56th Field Artillery Command, Germany. From 1984-1987, he was an Assistant Professor of Military Science and Tactical Officer at The Citadel. 
Upon leaving active service, he returned home to North Carolina to become the president and CEO of Five Oaks Nursing Center in Concord, managing partner of the Falkenbury Family LLC, and president of the Stephen D. Falkenbury Jr. Foundation in Charlotte. Mr. Falkenbury established and operated the first North Carolina division of Fleishman-Hillard International Communications holding the position of Senior Vice President and General Manager and serving as the Chair of the North Carolina Advisory Board.  Mr. Falkenbury has served on the boards for The Citadel Brigadier Foundation, The Citadel School of Humanities and Social Sciences, the Carolinas Freedom Foundation and Charlotte Philharmonic Orchestra.  Mr. Falkenbury received a bachelor's degree in History from The Citadel and earned his master's degree in management from Webster University, in St. Louis. He is also a distinguished graduate from the Defense Information School and a graduate from both the U.S. Marine Corps Command and Staff College and the U.S. Army Command and General Staff College.
Ken Fox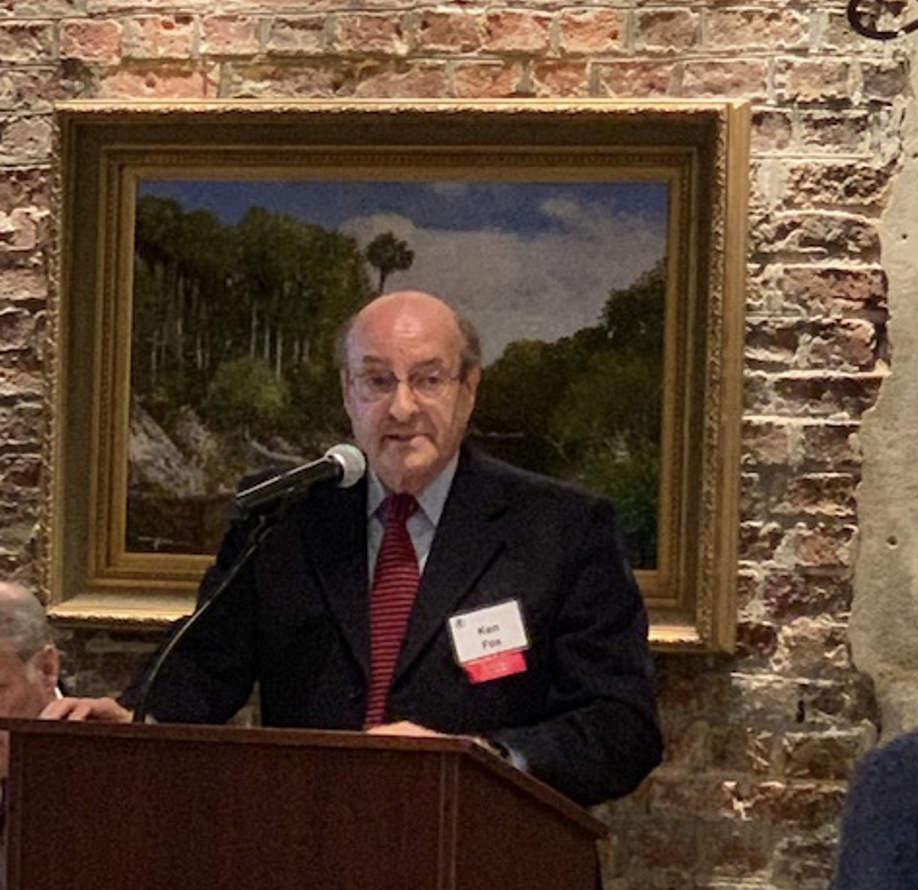 Ken is a highly successful marketing executive who has an MBA from Pepperdine. He has taught marketing at The Citadel and in China. He was the Director of Business Ventures at NutraSweet and then Director of New Business Development at Hill-Rom, where he assessed and visited new international markets in Australia, Brazil, Hong Kong, Japan and Taiwan. 
Timothy J. Keogh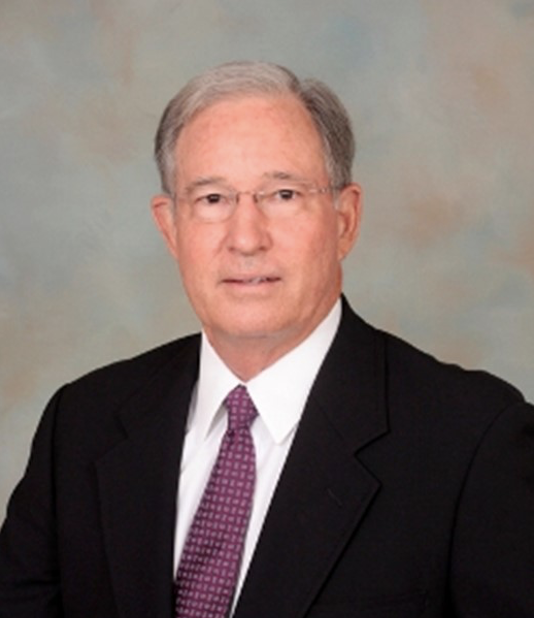 Tim Keogh is adjunct professor in the Department of Health Policy and Management, Tulane University School of Public Health and Tropical Medicine, where he teaches negotiation and management communication in the Master of Health Administration program. Formerly, Dr. Keogh taught leadership communication at The Citadel School of Business in Charleston, and management communication at Tulane's A.B. Freeman School of Business. He has been a linguist in Army intelligence and earned a diploma in modern standard Arabic from the Defense Language Institute. He was a writer/editor for the National Institute of Education in Washington, D.C., and received a Fulbright grant for graduate study in the humanities at the University of Strasbourg, France. For six years he held the position of manager of corporate training and development at McDermott International, a Fortune 500 energy services and engineering company, where he designed and taught management development courses both stateside and internationally. Dr. Keogh has won teaching awards at the Freeman School, The Citadel, and Tulane, where he directed the Master of Health Administration program and taught in the Master of Medical Management program. He has trained physician educators at the Moscow Medical Academy, and he lectures and publishes articles on communication and physician performance topics. He is a certified instructor in total quality management and in front-line leadership, and is a member of Delta Omega, the national public health honor society. Dr. Keogh received his PhD in English with concentrations in linguistics and technical communication from LSU. 
Jacobo Mintzer
Dr. Mintzer is the founding Director of the South Carolina Institute for Brain Health. He is a Professor in the Department of Health Sciences in the College of Health Professions at the Medical University of South Carolina (MUSC) and a staff physician at the Ralph H. Johnson VA Medical Center. Dr. Mintzer is a visiting professor at the Hebrew University in Jerusalem, Israel, and an honorary professor at the University of Exeter in the UK. He is the former founding Executive Director of the Roper St. Francis Healthcare System Clinical Biotechnology Research Institute. At MUSC, he developed the Geriatric Psychiatry and Alzheimer's Research Program in 1991, which includes inpatient, outpatient, and consultation services as well as a fellowship program. Dr. Mintzer has been involved in clinical research on Alzheimer's disease for the last 20 years and is author of over 200 peer-reviewed research articles. He is the former President of the International Psychogeriatric Association, founding board member of the AARP supported Global Council on Brain Health, board member of the South Carolina Alzheimer's Association, and former member of the Alzheimer's Association (national) Public Policy Committee. He is also the former treasurer of the American Association for Geriatric Psychiatry. Dr. Mintzer has devoted most of his career to the understanding and the development of treatments for neuropsychiatric symptoms of dementia.
Thomas Ruppel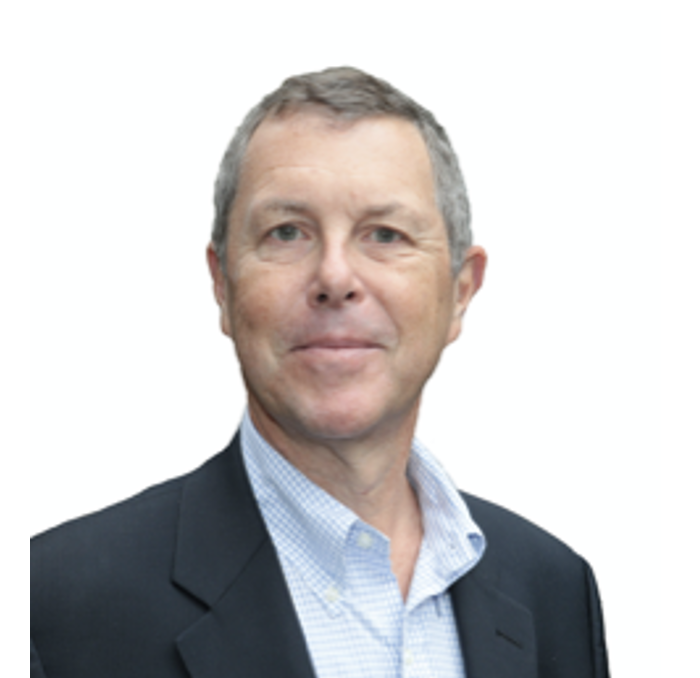 Thomas is a senior financial services practitioner specializing in enterprise risk, data management, and digital transformation.  The arc of his career has been investment banking and capital markets at J.P. Morgan, hedge fund management, and commercial banking at PNC Financial Services.  He has often been on the operating side of risk management and markets and the business leadership side of the technology interface. He currently teaches corporate finance at the College of Charleston. For the last 10 years, he has mentored service members transitioning from military to civilian careers under the auspices of American Corporate Partners, which he highly recommends.  His interests include world affairs & international relations, technology, and shotgun sports.  Thomas is certified Firefighter I in Pennsylvania and is currently a rescue technician with the Charleston County Volunteer Rescue Squad.  He is also on the board of the World Affairs Council of Charleston (which he also highly recommends.) He has a BA in Government and Asian Studies from Hamilton College and an MBA from Harvard.  He lives in downtown Charleston with his wife, Jill. 
Sarah Carter Schumann
Sarah is an Assistant Vice President in Barclays Higher Education Public Finance Group. Sarah joined the Barclays team in 2014 and worked for two years on Wall Street. Thereafter, she moved back to the Lowcountry and continues to work remotely in Charleston for Barclays to help finance a variety of national colleges and universities on capital projects. Sarah graduated summa cum laude from Wofford College in 2014, with a Bachelor of Arts degree in mathematics and finance. Sarah and her husband Jairus, who is a veterinarian in practice in Summerville, live in West Ashley.
Catherine (Cathie) Munnell Smith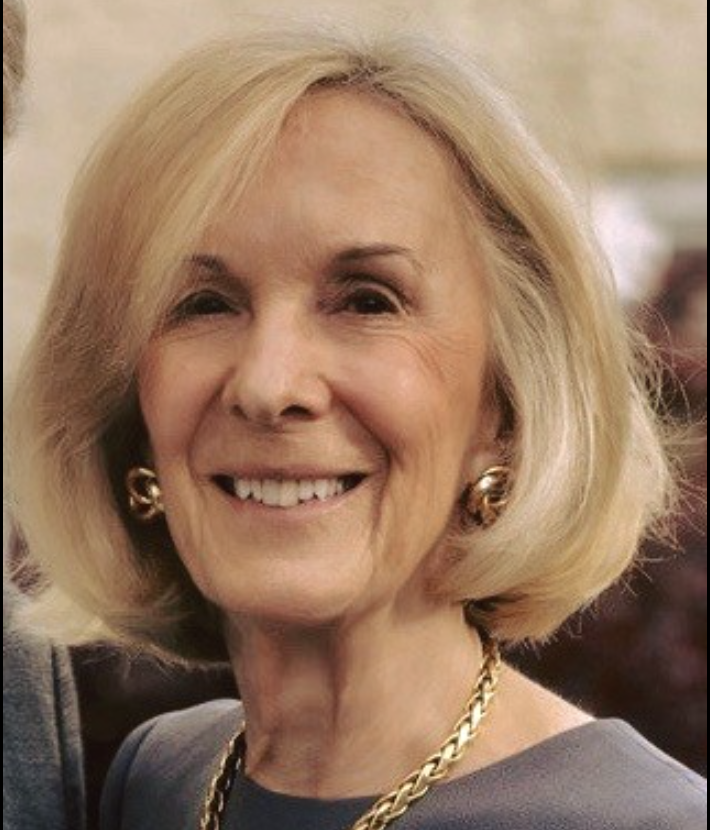 Cathie was born and grew up in New York City.  She received a B.A. degree from Wellesley College in 1964, and a Master's Degree in Security Strategy in 1996 from the National War College at Fort McNair.  After college Mrs. Smith worked for Harcourt Brace Publishing Co. in New York, Phoenix Mutual Life Insurance Co. in Hartford, Jogakkan College in Tokyo, and Hughes Airwest/Air Mauritania in Nouakchott, before entering the US Foreign Service in 1976. Together with her husband, already a Foreign Service officer, she then served in Turkey, West Berlin, Saudi Arabia, South Korea, Washington DC and Italy. She specialized in management and at her last three overseas posts she was Minister Counselor for Management of the US Embassy with responsibility for oversight of combined Federal Budgets, Real Estate, Information Systems, and Human Resources as well as logistical support for all Presidential, Vice Presidential and high-level Congressional visits. Following retirement in 2003, she worked pro bono for the non-profit Kidsave in DC assisting it in management matters and liaison with members of Congress for passage of bills regarding citizenship for orphans adopted from overseas. Having moved to Charleston in 2005, she later served on the Board of Trustees of the Charleston Library Society for nine years and has just stepped down as its vice president. Both she and her husband have mentored students at The Citadel. 
Bill Stevens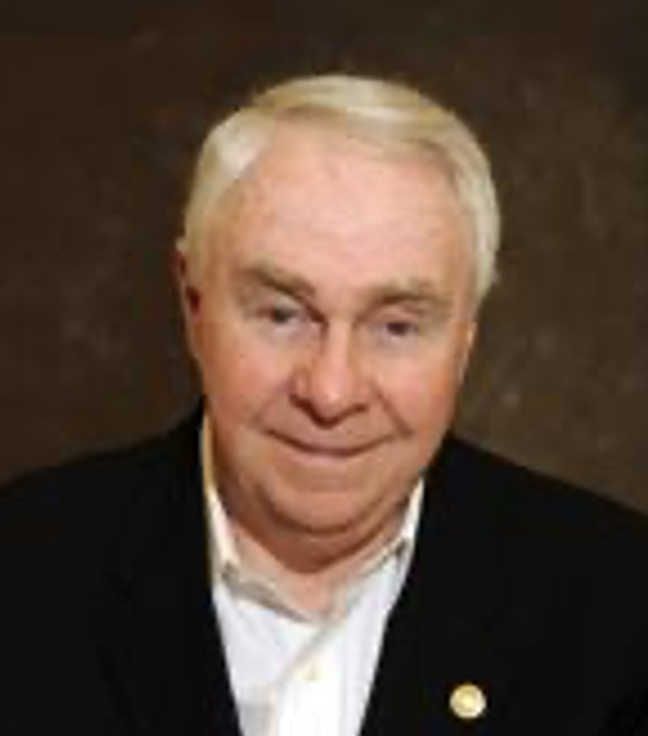 Bill earned his B.S. in Business Administration and his Master of Science in Accountancy from Kent State University.  Bill has had a long career with Deloitte & Touche, one of the nation's leading professional services firms providing assurance and advisory, tax, and consulting services. Deloitte has 245,000 employees in more than 150 countries and revenues of $40 billion. He rose to be a Senior Partner and Vice Chair of Deloitte & Touche. He also served as the Global Strategic Client advisory partner for several of the firm's larger clients. He has been involved with mentor programs at The Citadel for 10 years and lectures at accounting classes at the School. He and his wife, Ann, live on Daniel Island.
Solomon Stevens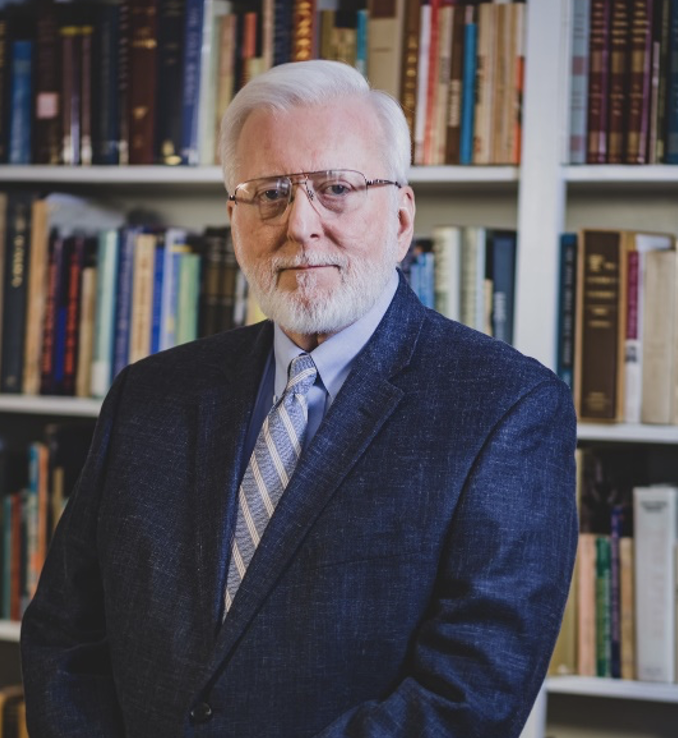 Dr. Stevens got his Ph.D. in Political Science from Boston College and was a professor at the U.S. Naval Academy and Augustana College, focusing on constitutional law, American politics, and political theory. After that, he turned to administrative work, serving as the Dean of the Faculty, Provost, and Acting President of Hampden-Sydney College. He has published two books, Religion, Politics, and the Law and Challenges to Peace in the Middle East, as well as a number of scholarly articles. Currently, he works as a columnist for Charleston's Post and Courier. He is also active as a martial artist. He is a 5th degree black belt and certified instructor of the martial arts and has taught it for over 20 years. He is married, has two daughters and four grandchildren.
Roger Thompson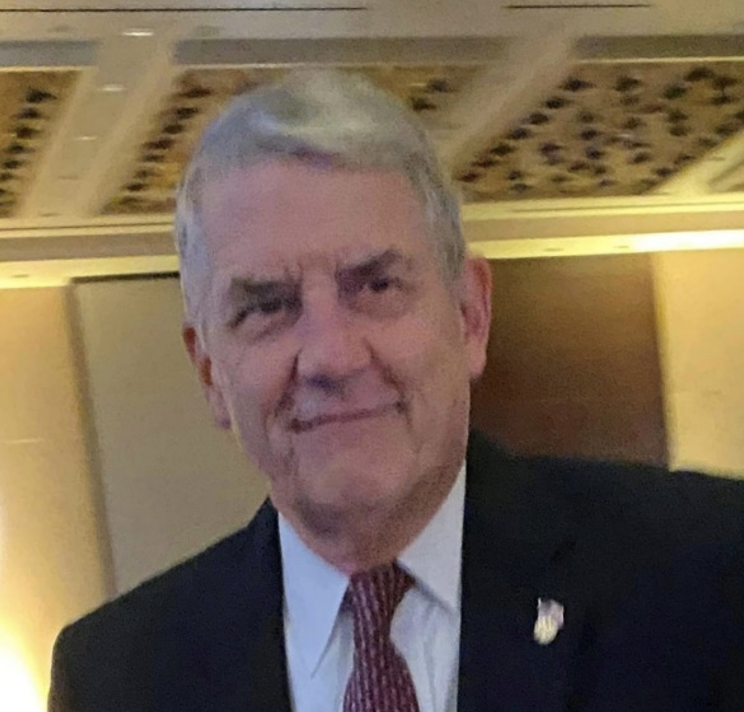 Lieutenant General Roger G. Thompson Jr., United States Army, retired, graduated from the United States Military Academy at West Point, NY in 1966 with a Bachelor of Science Degree.  He earned a Master's Degree in Business from the Whitman School of Business, Syracuse University, and a Master's Degree in National Security and Strategic Studies from the Naval War College in Newport, Rhode Island.  He served in the U.S. Army for 34 years in Field Artillery, Financial Management and Logistics positions culminating in service as the Director of the Army Budget and then as Deputy Commander of the United States Transportation Command.  He then served as the Vice President of Membership and Meetings in the not-for-profit Association of the United States Army (AUSA) from 2000-2016.  He was elected to the Board of Directors of Force Protection, Incorporated and served as Lead Independent Director from 2008 to 2011. 
Currently he is the Chairman of the Board of the Charleston Chapter of AUSA supporting Army members and Veterans.  General Thompson also served as a mentor in the Citadel Business School, is an advisor to SC Members of Congress reviewing applicants to the national service academies, and is a Member of the Flag Officer Advisory committee to the South Carolina Military Base Task Force.  He resides in Mount Pleasant, SC.
Earl Walker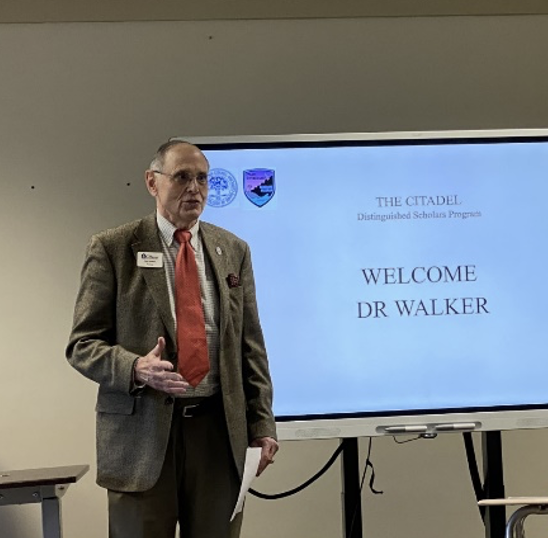 Wallace "Earl" Walker is the Founding Director of The Citadel Distinguished Scholars Program. He is a West Point graduate, has a Ph.D. from the Massachusetts Institute of Technology (MIT), and is a graduate of the Army Command and General Staff College as well as the National War College. His career highlights include publishing three books and over 25 journal articles, 18 years on the faculty at West Point, a White House Fellowship with work in the Department of Energy and the Reagan White House, a NATO Research Fellowship, President of the White House Fellows Association, Founding Director of Development at a Wal-Mart subsidiary, Founding Dean of The Citadel School of Business, and Professor Emeritus of The Citadel. He is married and has two children.
Scott West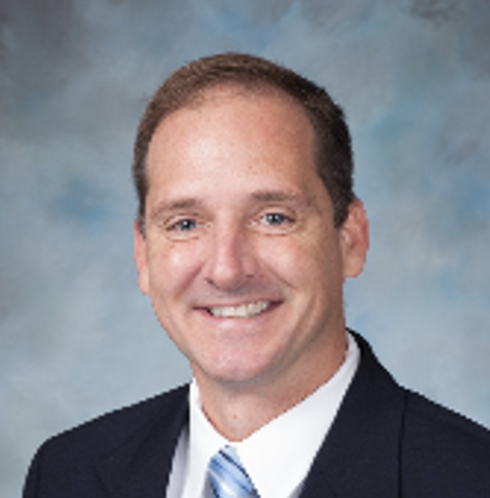 Scott has specialized in information security since 1997 supporting numerous Department of Defense (DoD) and Department of Navy (DoN) programs with emphasis on technical and organizational risk assessment and information systems security management. He has led numerous multi-disciplined teams of cybersecurity professionals in support of Federal, DoD, DoN, and United States Marine Corps (USMC) programs. As the Director (acting) of the Space and Naval Warfare Systems Center (SPAWAR)'s NSA-certified and USCYBERCOM accredited DoD Cyber Red Team, as well as the Supervisor for SPAWAR Atlantic's Penetration Testing and Risk Mitigation competency, Mr. West leads, promotes, equips, staffs, and develops SSC Atlantic's capability to support Adversarial Cybersecurity Testing and Evaluation (T&E), vulnerability assessment, and advanced cyber threat emulation across a wide spectrum of customers, missions, systems, and platforms. Scott West is a 1993 alumnus of The Citadel Corps of Cadets and has a Master of Science in Computer Information Systems from Georgia State University. He has been a Certified Information Systems Security Professional (CISSP) since 2002, and holds industry certifications in Incident Handling (GCIH), Web Application Penetration Testing (GWAPT), Network Penetration Testing (GPEN), and Mobile Device Security Analysis (GMOB).