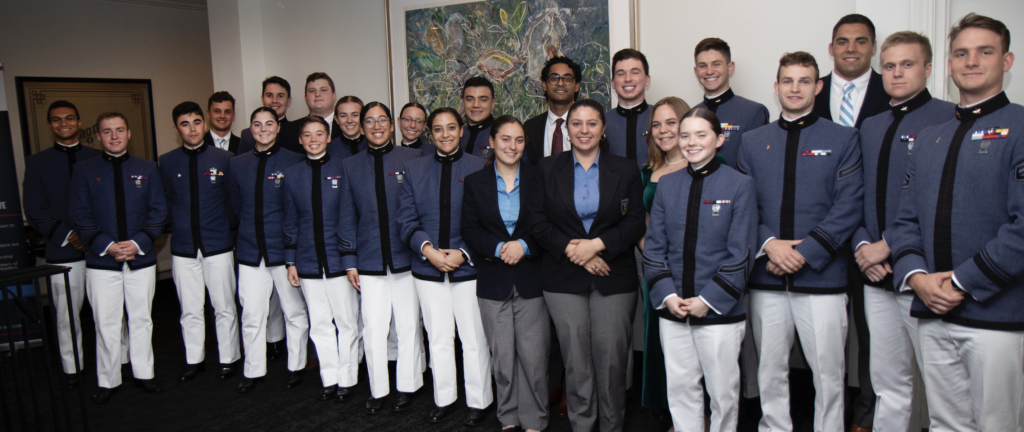 ---
Seniors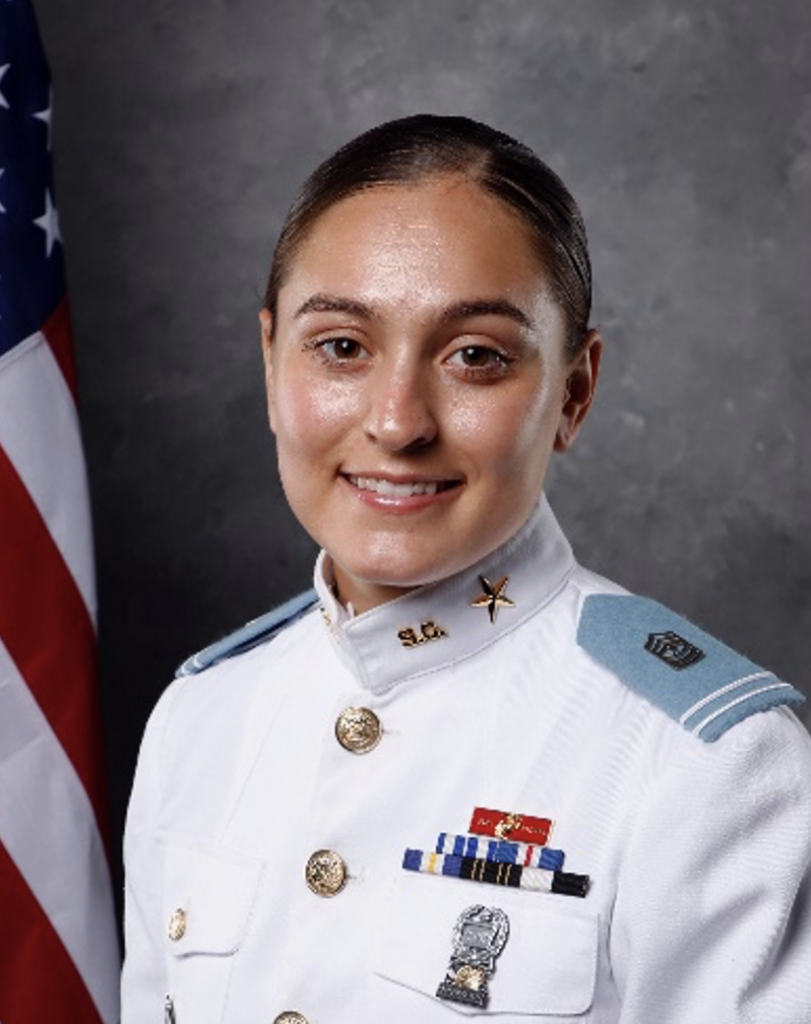 Grace Cooper
Grace Elizabeth Cooper is the 5th Battalion Commander. She was the 2nd Battalion Sergeant Major her junior year. She is in her final year pursuing a degree in Criminal Justice. As the recipient of the Olmsted scholarship, she studied French in Nice, France, during the summer of 2022. She also presented a crime map on mass shootings at the Alpha Phi Sigma, the Criminal Justice Honor Society, and conference in Las Vegas in March 2022. Grace was selected for the President's Award during her Freshman year and has received Gold Stars every semester. She received an NROTC scholarship and the Robert Burnett Scholarship her sophomore year to pursue a career as a Marine Corps Officer after graduating. She is striving to pursue a career as a pilot in the Marines and to continue traveling abroad.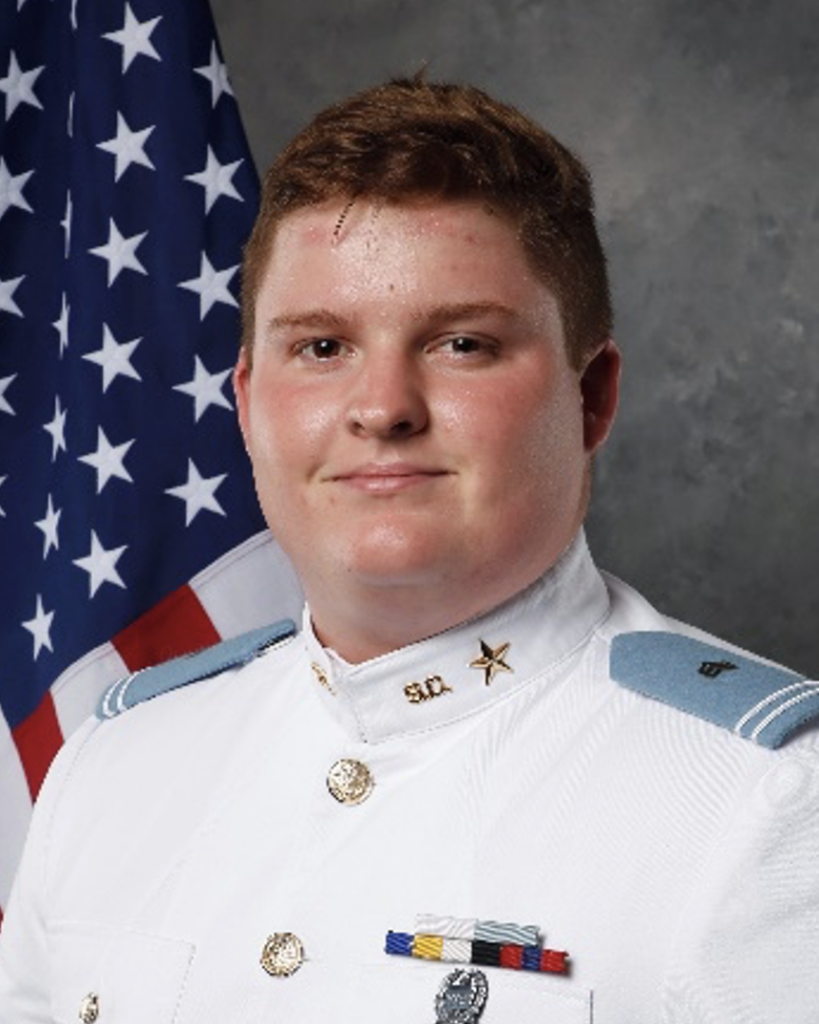 Richard Milling
Richard Hughes Milling Jr. grew up in Darlington, South Carolina, with his mother, father, and sister. He is a Civil & Environmental Engineering major and Distinguished Scholar at The Citadel. He has a desire to pursue sustainable development and materials optimization. He has worked two internships during his time studying engineering. He worked with Cartee-Berry and Associates, a steel design firm specializing in connection design and structural detailing. He has also worked with S&ME conducting geotechnical field explorations and working on design calculations for deep and shallow foundations. While attending The Citadel, he joined The American Society of Civil Engineers (ASCE), Ducks Unlimited, and The Institute of Transportation Engineers as the treasurer. Currently he is the student co-chair for the ASCE Carolinas Conference, a regional engineering competition of roughly 250 students from 12 different institutions. In his free time he enjoys hunting with his dad and sport shooting. In high school, he played football, baseball, soccer, and shot sporting clays where he won multiple state titles. Upon graduation, Richard plans to pursue his professional licensure in Civil Engineering and research sustainable land use and development practices.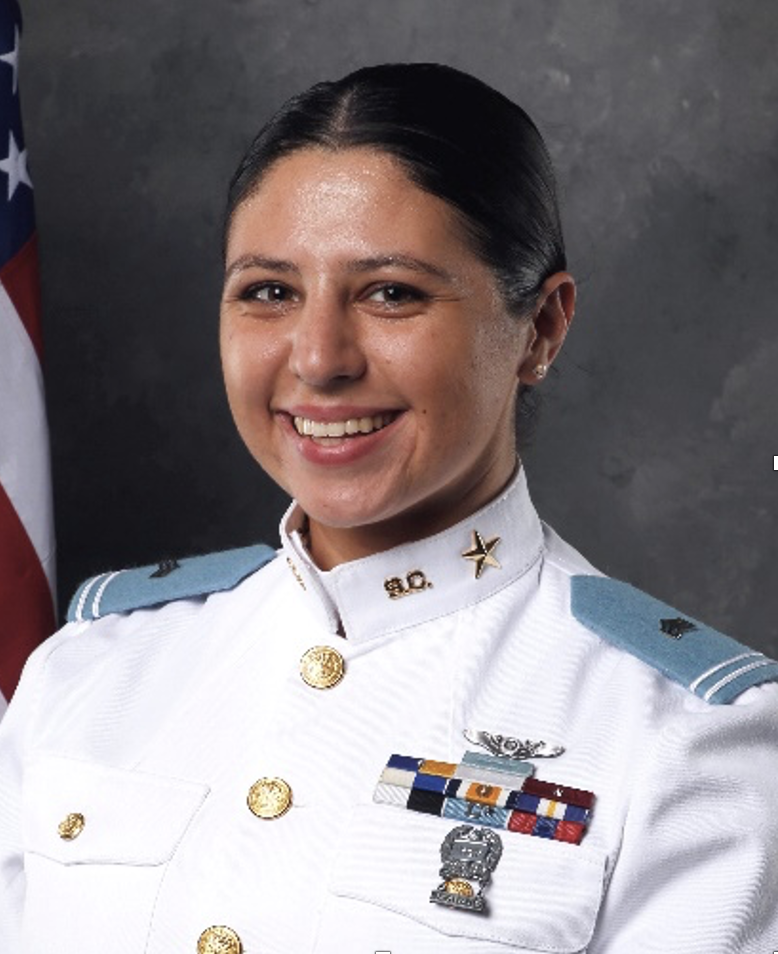 Railija Neiders
Railija is a Political Science Pre-Law and Business Management double major, Honors student, and Distinguished Scholar from Seattle, Washington, as well as a dual citizen to Latvia. At The Citadel, she is a member of the NCAA D1 rifle team, president of the Episcopalian fellowship, vice-president of the Real Estate Investment Club, a writing tutor, and a member of the Catholic Choir. Her pastimes include working with her horses, being outdoors, singing, cooking, and listening to true crime and real estate podcasts. Railija is interested in applying for the Knight-Hennessy and the Fulbright English Teaching Assistantship in Latvia to more fully explore her own heritage and encourage others to do so as well. In the long term, she hopes to join a joint JD/MBA program with a focus in real estate so that she can continue her family's work in lower- and middle-income housing on the west coast.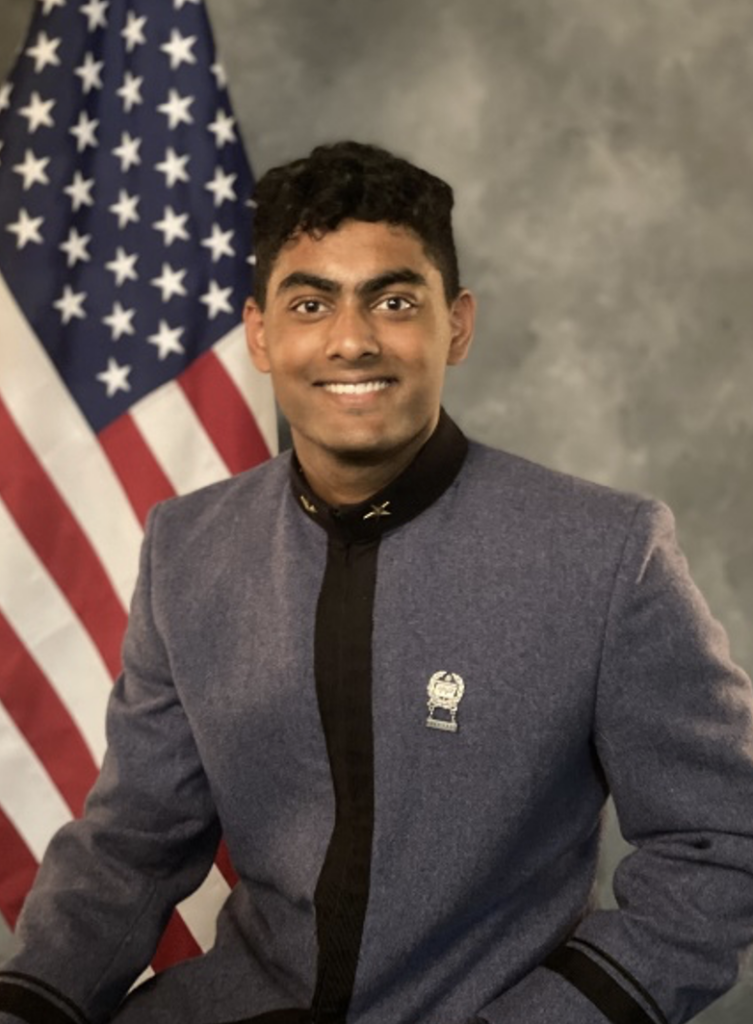 Rohan Shah
Rohan is an Indian American first-generation college student. He is from Burr Ridge, Illinois, and is majoring in Finance with minors in Data Science and Economics. At The Citadel, Rohan is also a member of the Business Scholars Program; he is also involved with the Student-Managed Investment fund. He loves to read, work out, meet people, watch movies, and spend time with his family and friends. This past summer Rohan interned with BMO Harris in Chicago as a credit analyst. In the fall of 2022, Rohan competed in the global World Series Regional Competition in Panama City, Panama, where he had a double and scored a run as one of few college players on a nation's roster.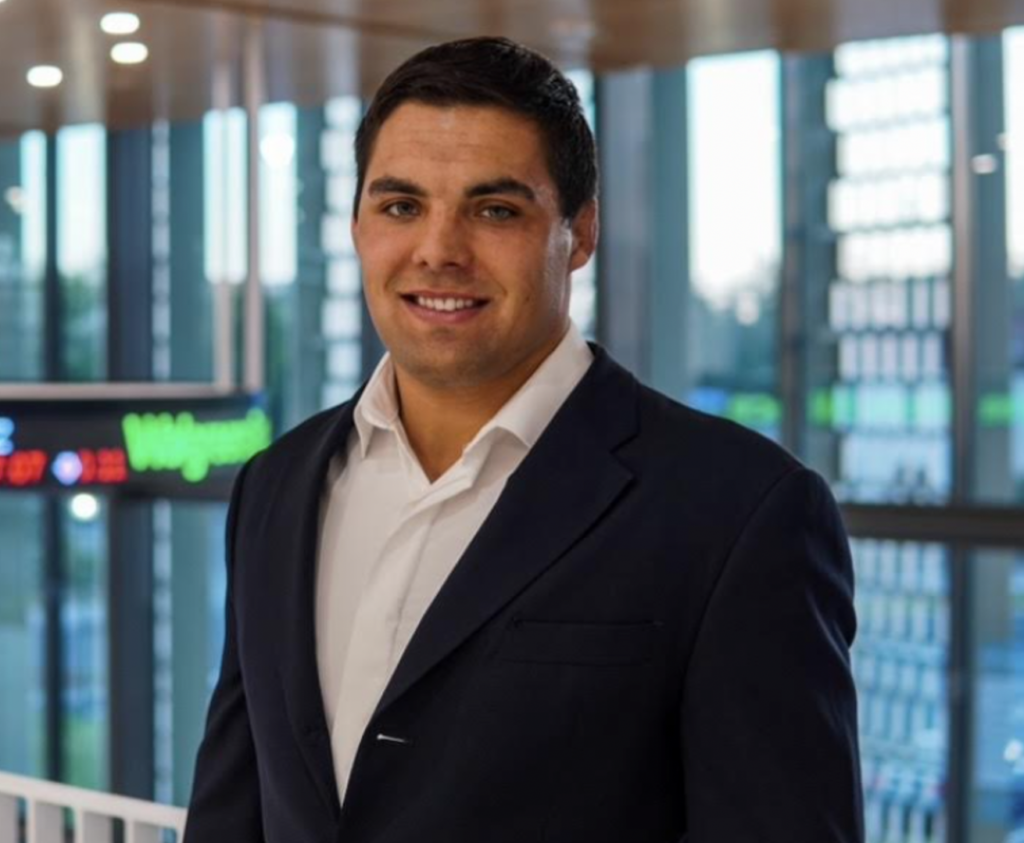 Benjamin Stemmet
Ben Stemmet is from Yorkville, Illinois, and is majoring in Finance and minoring in Economics and Data Science. He is a heavyweight on the varsity wrestling team and maintains a 4.0 GPA. He serves as President and Portfolio Manager for The Citadel's Student Managed Investment Fund, a portfolio of over $1.5 Million. Ben will be working as an Investment Banking Analyst at Guggenheim Partners in Atlanta upon graduation. Ben spent last Summer interning at Bourne Partners, an Investment Bank in Charlotte. Additionally, he has had multiple Internships in Charleston including Frontline Healthcare Partners – a Private Equity Firm, Meeting Street Capital – a venture capital firm, and Apollon Wealth Management. Ben is a member of the Baker School of Business Scholars Program, National College Athlete Honor Society, International Business Honor Society, Finance and Accounting Honor Society, and the Fellowship of Christian Athletes. He is the Honor Chairman for the Wrestling Team and The Citadel's representative for the Wrestlers in Business Network. In his free time, Ben enjoys mentoring underclassmen, Surfing, Disc Golf, and talking with his identical twin brother.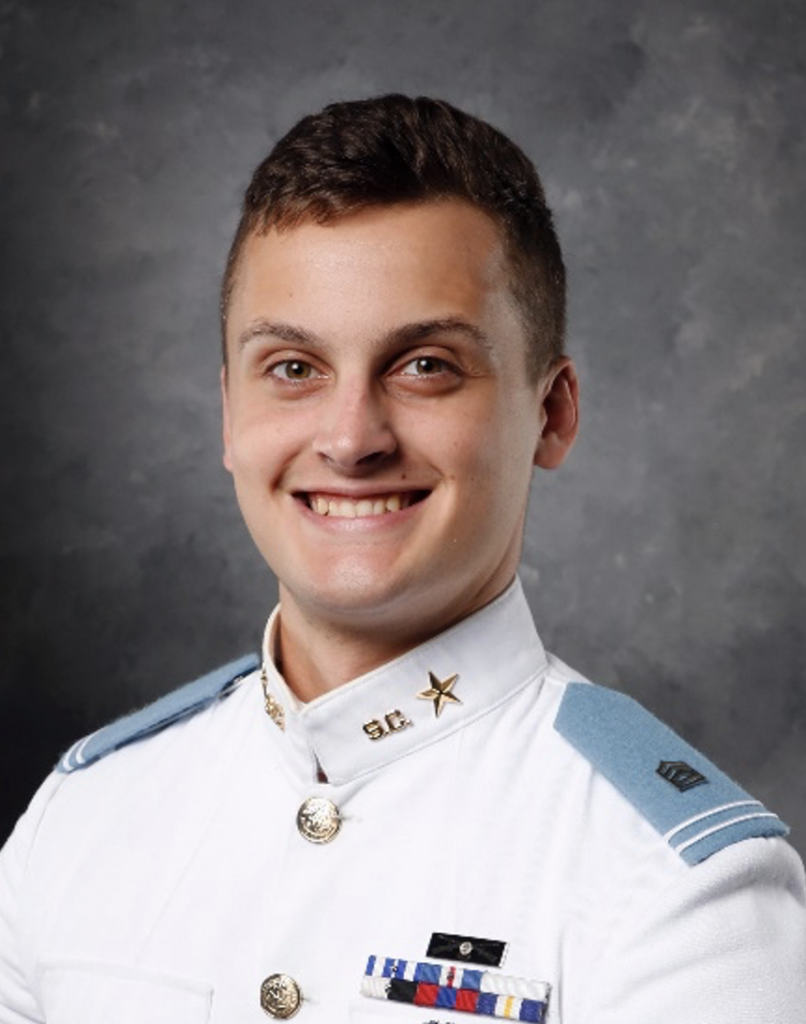 Joseph Stilwell
Joseph Stilwell is from Greenville, South Carolina, where he attended Riverside High School. He and his two sisters were raised by his two parents Rob Stilwell, and Charlotte Stilwell. At The Citadel he has been responsible for more than 100 cadets' academic status and well-being and is now Kilo Company Commander. He is an English major focusing on Pre-Law. He has interned at Nelson Mullins Law Firm, where he made several professional connections and gained several mentors. He has earned a full ROTC Army scholarship and plans to commission as an infantry officer after graduation. His particular interests include philosophical ethics, logic, reading, and writing. He is involved with the Inn of Court as well as The Citadel Distinguished Scholar Program.
---
Juniors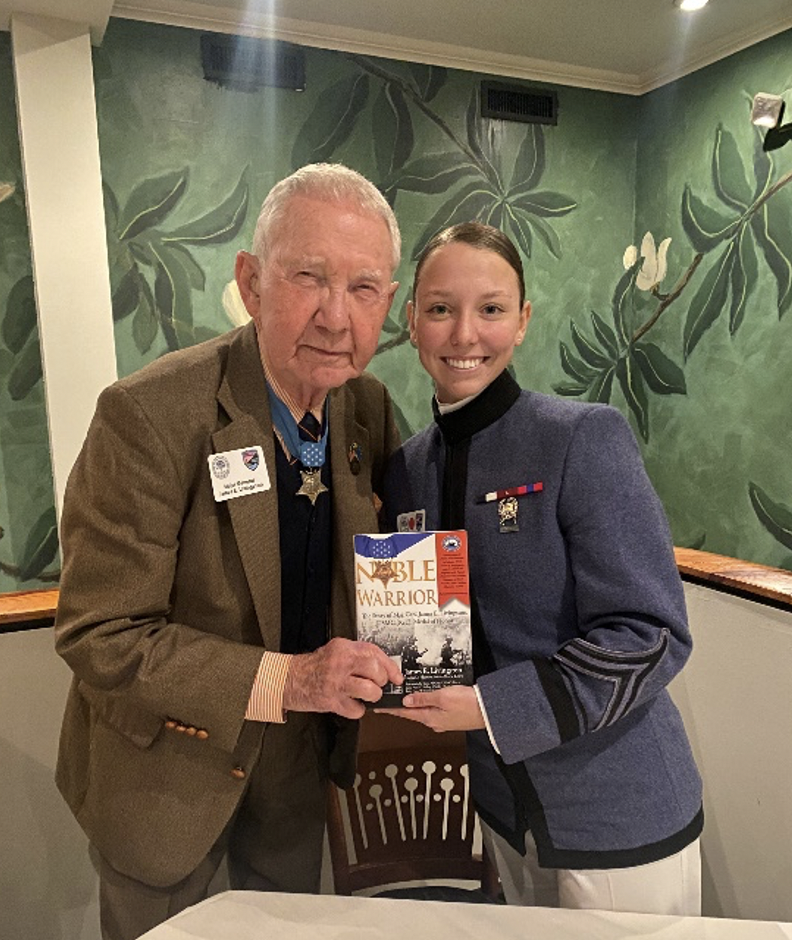 Jillian Aylsworth
Jillian Aylsworth plans to attend medical school to continue her journey to becoming a trauma surgeon. Besides the Distinguished Scholars Program, Jillian is involved with The Citadel's Honors Program, The American Chemical Society, The SALSA club, The Pre-Health Society, and The Gold Star Journal. She received a Star of the West scholarship to travel this summer to Kenya and work with The Citadel's medical camps there.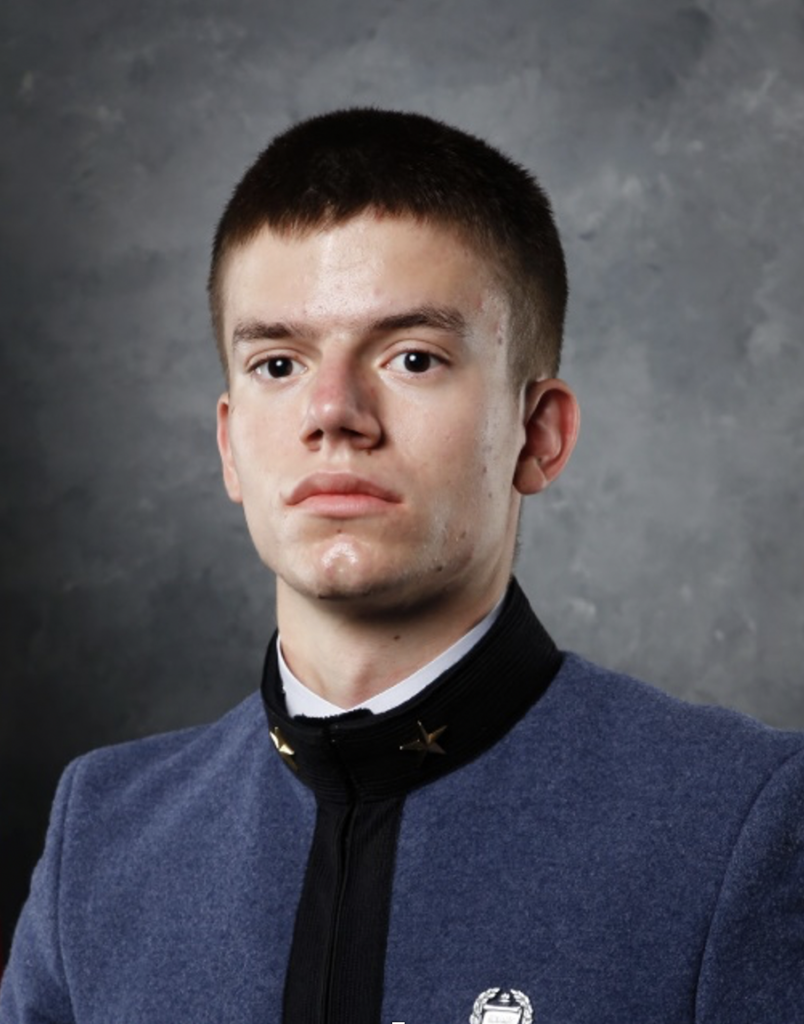 William Boyd
William Boyd is majoring in Math and intends to double major in Physics. He is from southern New Hampshire, and came to The Citadel seeking the discipline and structure that it offers. In his free time he likes to read and go on runs. During the summer of 2023, he worked at Live Oak Public Finance, a boutique firm in Austin, Texas, that advises municipal bond raises. He will assisted in modeling and compliance, gaining experience in a finance career that could lead to future consulting, public finance, or investment banking roles. He also worked with Citadel professors Dr. Mukherjee and Dr. Swart to conduct math research about Ulam Numbers.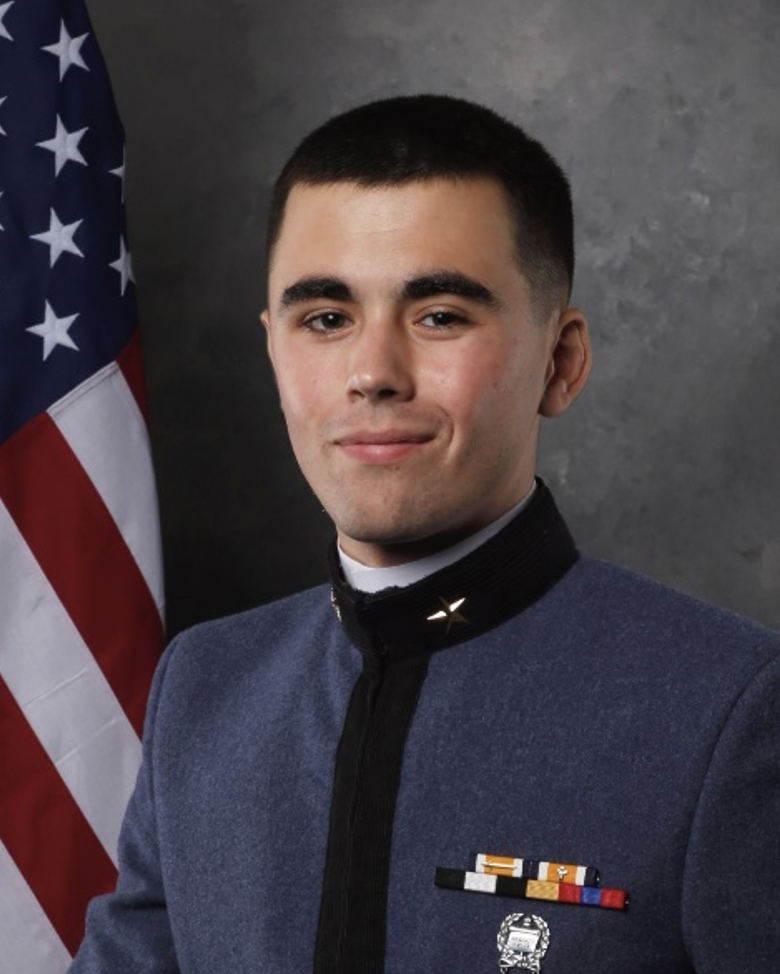 Eoin Clarke
Eoin Clarke was born in Chicago, Illinois, where he lived with his family until moving to New York, where he spent the majority of his youth. He graduated from Hendrick Hudson High School in June 2021. During his time in high school, he participated in the youth rowing club as well as the peer leaders program. Clarke majors in both Political Science, with concentrations in international relations and military affairs, and Intelligence and Security Studies, concentrating in military intelligence. Clarke is a Chinese minor and was fortunate to spend the summer between his Knob and sophomore year in Taiwan studying language and culture. He is an Army contract and hopes to branch in military intelligence. Clarke works in Citadel Admissions as one of the Cadet Ambassadors providing tours. He is India Company's supply sergeant and holds a leadership position in The Citadel Catholic Campus Ministry. In his scarce free time, he can be found reading, watching a movie, or playing video games.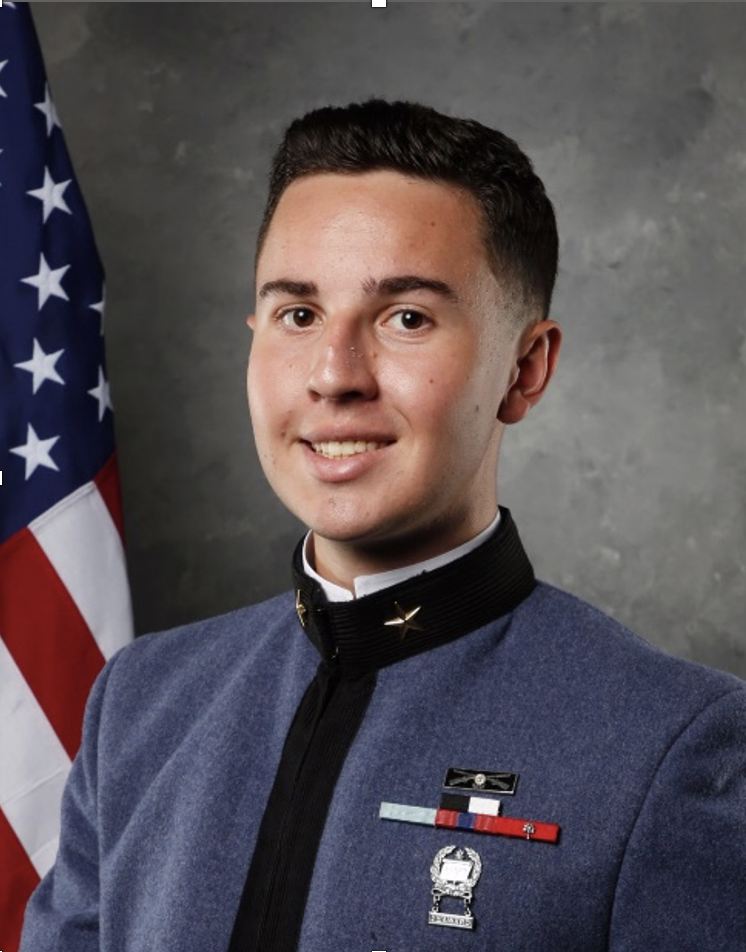 Nicholas DeConto
Nicholas graduated from Winchester High School in 2021 and was as on the sailing team and baseball team and was an active member of the Criminal Justice Club . During his junior year, was one of 60 students selected from 600 applications for the FBI Teen Academy. He was awarded a full 4-year college scholarship from the U.S. Army National Guard. He is a recipient of Gold Star Award and Dean's List in both semesters of freshman year and subsequently awarded two additional scholarships, based on merit and character, from The Citadel in 2022. As a freshman, he was one of 6 cadets in the country selected for an internship with the NSA in Cyber Operations at one of their field offices in New Mexico for the summer of 2022, and he interned there again in the summer of 2023. He is a skipper on The Citadel Sailing team and is a member of the Republican Club and the Public Speaking Club. After graduation, he plans to pursue advanced degrees in Cyber studies and work for a three-letter agency while fulfilling military commitment.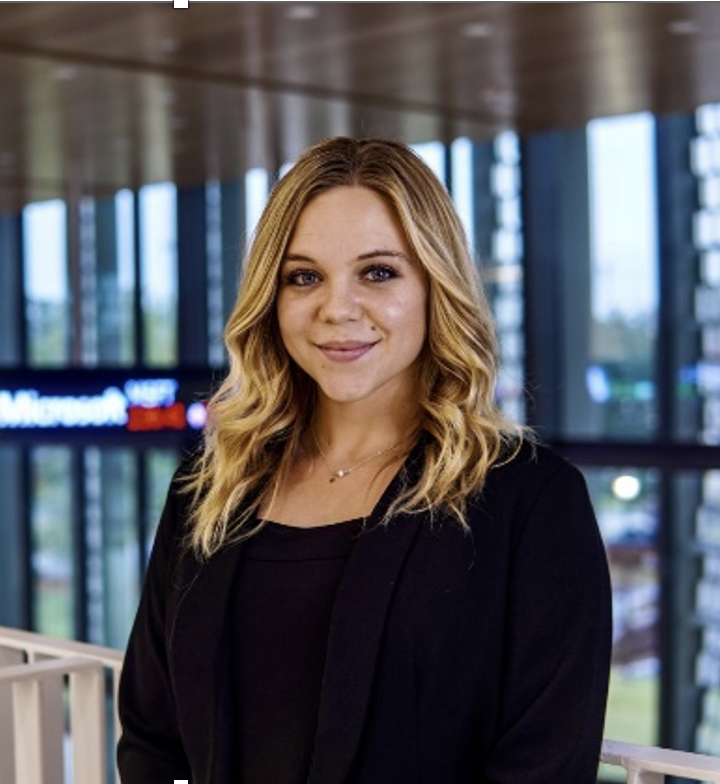 Ashlyn Howard
Ashlyn Howard is majoring in Marketing and minoring in English. She plans to work in the business sector upon graduation before obtaining a Juris Doctorate. She is the Vice President of The Citadel Student Veterans Association, an association that acts as a liaison with the college for the veteran and active duty students on campus. She is also the Vice President of Marketing and Communications for the Student Managed Investment Fund, managing a portfolio of $1.5 Million. Before enrolling at The Citadel, she served in the Army Reserve for five years and is a Sergeant (E-5) in the Judge Advocate General's Corps as a paralegal. In the summer of 2023, she interned in Boston with Deloitte's SHINE marketing program, which is affiliated with Deloitte's Client and Market Growth organization.
James Ives
James Ives will commission as a 2nd lieutenant in the United States Air Force after graduation. During his senior year, he plans on applying to become a Schwarzman Scholar to attend Tsinghua University in Shanghai for a Master's in Global Affairs, which will also allow him to continue his Mandarin studies. After completing this degree, he plans to return to the US to go to law school and will become a USAF JAG Officer. He is a member of the Baptist Collegiate Ministry, helps manage a $1.6 million-dollar portfolio for the Student Management Investment Fund, and serves as secretary of the Chinese Club. In the summer of 2023, he returned to Taiwan to participate in ProjectGO for the second time and completed Air Force Field Training.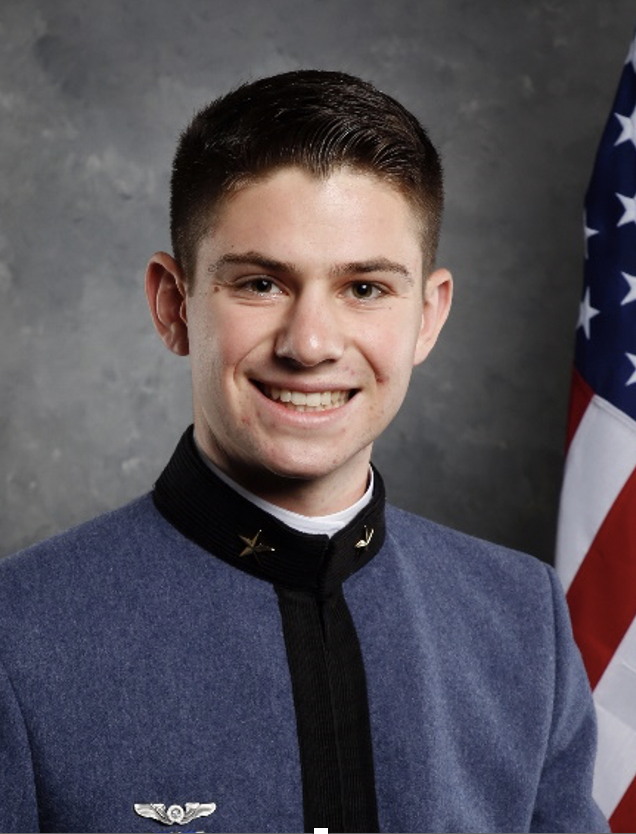 Andrew Palmer
Andrew Palmer double-majors in Political Science, with a focus on International and Military Affairs, and German and also minors in Economics and Southern Studies. He received an Air Force ROTC four-year scholarship as well as a Citadel Scholars scholarship. He is in the Honors Program and am a member of the Citadel Hurling Team. Andrew spent the fall semester of 2022 in London working as an intern for the Margaret Thatcher Centre and worked in Parliament and for the Institute of Economic Affairs. In the summer of 2023, Andrew worked as an intern for Michigan Congressman Jack Bergman (MI-1) and completed Air Force Field Training. After graduation, he hopes to be commissioned as a pilot in the Air Force Reserve.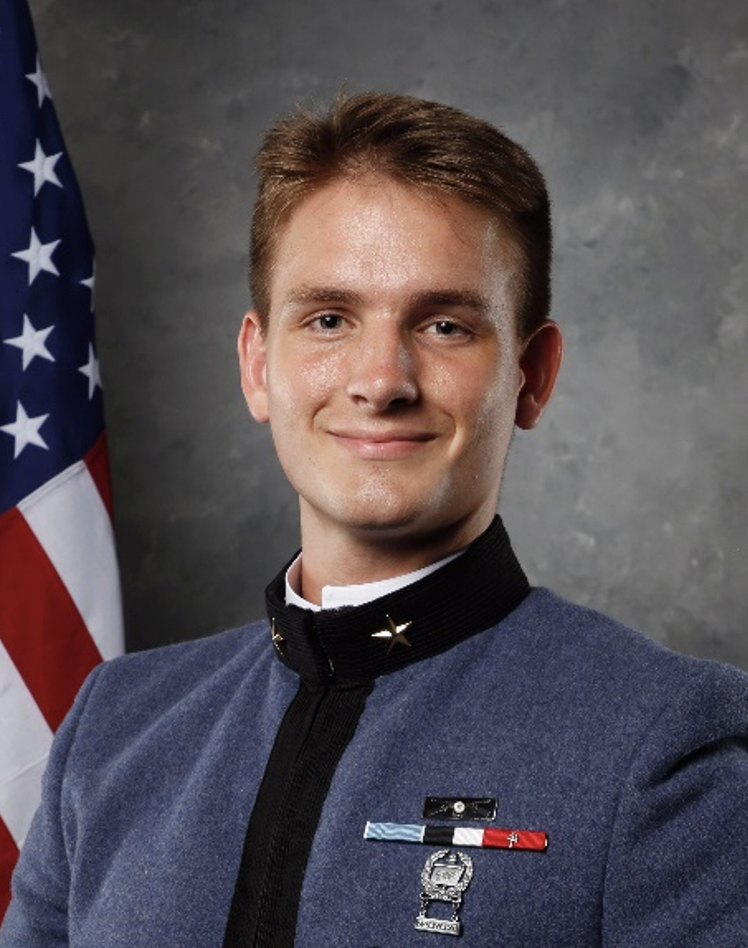 Gage Timberlake
Gage Timberlake is a Criminal Justice major from Orlando, FL who plans to begin law school and commission into the US Army following graduation. At The Citadel, he is editor for The Gold Star Journal; a cadet in Army ROTC; and a member of the Honors Program, the 1842 Scholars Cohort, and the Inn of Court. Outside of school, Gage enjoys playing the bass, doing rugby, and running in his free time. In the summer of 2023, Gage had an undergraduate student internship with the Office of the Florida State Attorney for the Ninth Judicial Circuit (Orlando DA).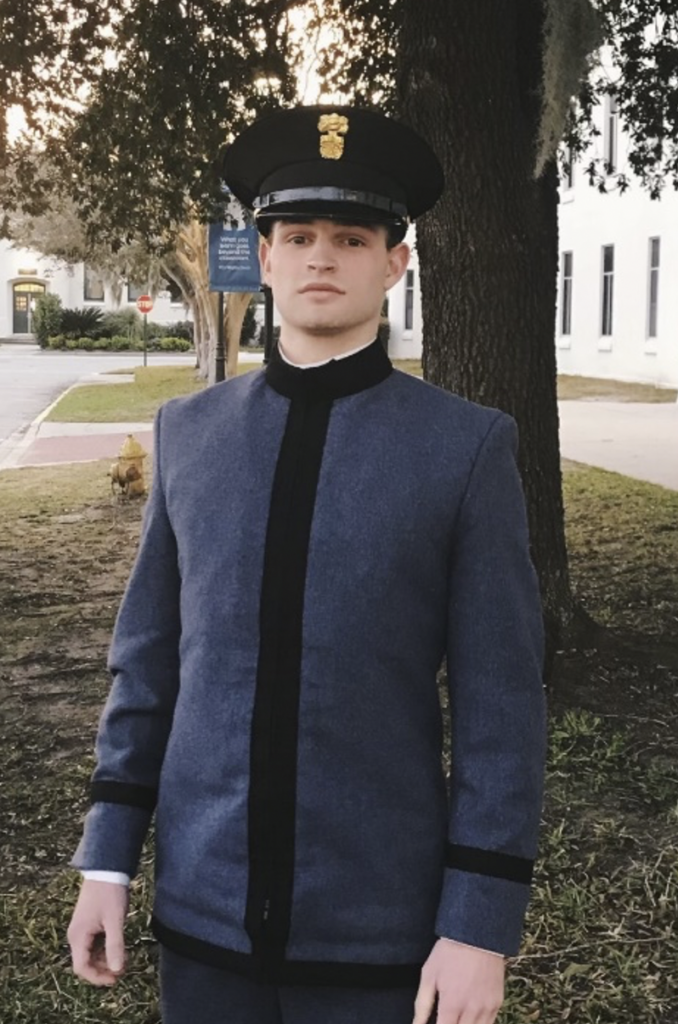 Frederick Vogel, Jr.
Frederick S. Vogel, Jr., is an Electrical Engineering major, Chemistry minor, and Eagle Scout from Mclean, Virginia. He is a member of The Citadel's Honors College, Tau Beta Pi, and Phi Kappa Phi. During his knob year, he worked on the AWS Deepracer competition, which challenges participants to develop reward functions for a reinforcement learning algorithm. In following years, he has continued to assist and advise the students associated with this competition. He has worked with Clemson Bioengineering to create an AI model tasked with evaluating therapists' empathy using various biometrics, such as GVS and EEG. He also volunteers at the VA, assisting doctors and nurses treating veterans in the geriatric psychiatry clinic. His free time is spent bouldering, playing soccer, cooking, and reading books primarily from late 19th century Russia. After graduating, he intends to attend medical school and continue to provide high-quality care to patients.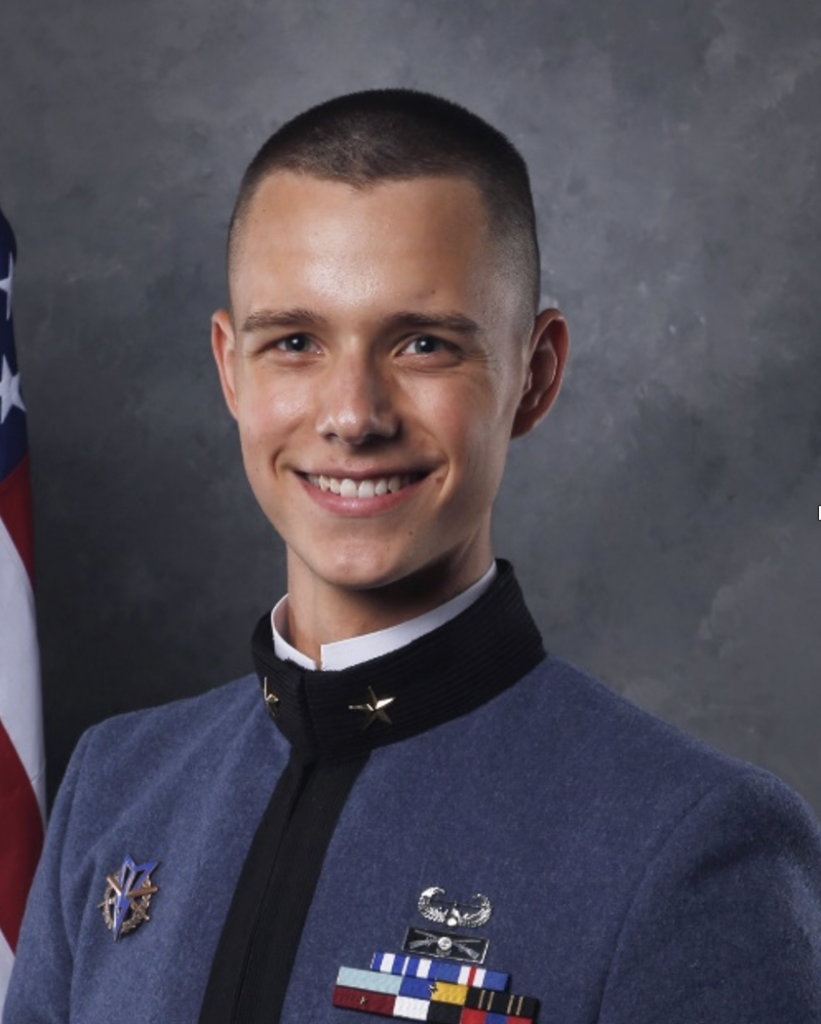 Sam Wilson
Sam E. Wilson is a Citadel Honors Program student double-majoring in English and History. He is originally from a small town in Iowa called Carlisle and attends The Citadel on a US Army scholarship. He has completed the Army's Air Assault School and plans on becoming an Army JAG Officer. During his time at The Citadel, Sam has earned the "Star of the West Award" for being the best-drilled cadet in the South Carolina Corps of Cadets. In May of 2023, Sam participated in an exchange with the Royal Military Academy of the Netherlands, where he conducted field training with its cadets, toured the Air Force Special Operations teams, and met with US-NATO representatives. In June, he attended the the Maritime Assessment Course for US Army Special Forces, and in July and August he completed the Combat Diver Qualification Course. He has been selected for a Killam Fellowship through Fulbright Canada, and in the fall of 2023 he will study at the Royal Military College of Canada.
---
Sophomores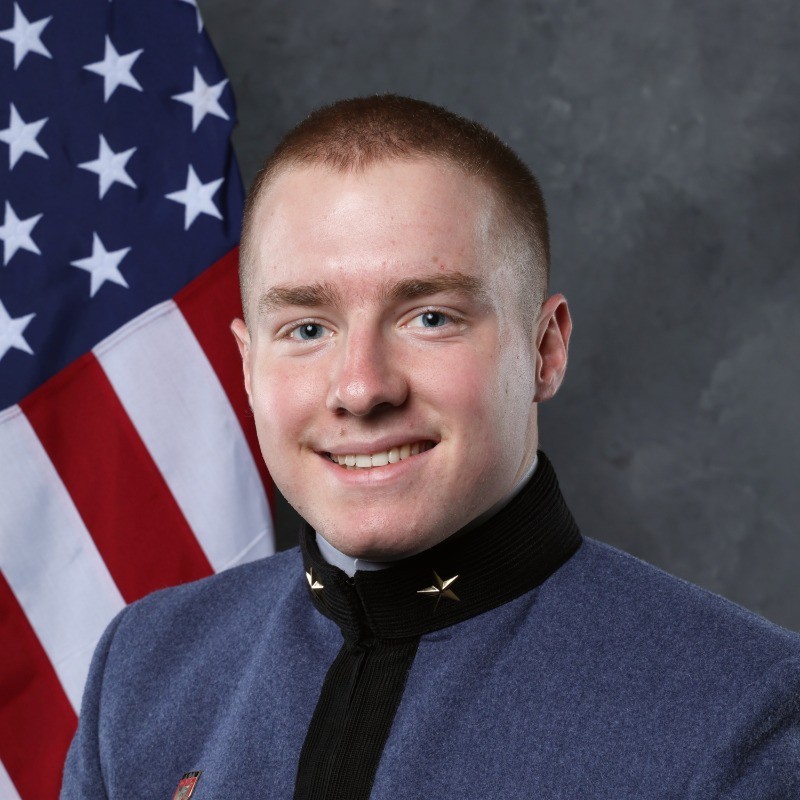 Jacob Blaser
Jacob Blaser is from Colorado Springs, Colorado, but has lived all over the country and even overseas in Germany and Italy. In his free time, he enjoys fishing, reading, and exercising. He currently has two majors, German, and Political Science with a concentration in American Government and Politics. He is a member of The Citadel Honors Program and is on a Citadel Scholars' Scholarship. Following graduation, he hopes to attend law school.
Adaya El-Sherif
Adaya El-Sherif is a double-major at The Citadel studying Criminal Justice and Psychology. As a member of the Citadel Honors College and the Distinguished Scholars Program, she diligently works to deepen her interest in forensics, criminal investigations, and law. She finds joy in exploring all her areas of interest, as well as observing new and obscure directions in any given situation. Life is a puzzle, so why not challenge the game?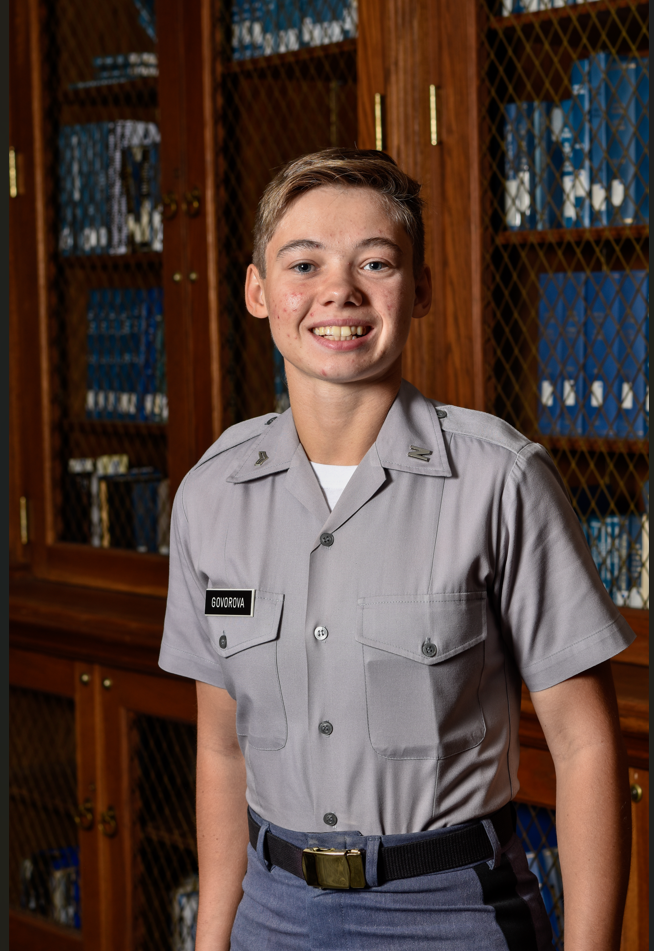 Katerina Govorova
Katerina Govorova is from Slovyansk, the Donetsk region in Ukraine. One year ago, she came to The United States, and now she is majoring in Exercise Science. At The Citadel, she is on the soccer team, currently as the team manager. She has a corporal rank in her company, and she is doing an internship with The Krause Center. In Ukraine, she finished three years of college, almost completing a Bachelor in Teacher of Labor Training and a Computer Science degree. She played on the women's soccer and futzal teams in Ukraine. She would describe herself as positive, hard-working, friendly, responsible, professional, passionate, and open-minded.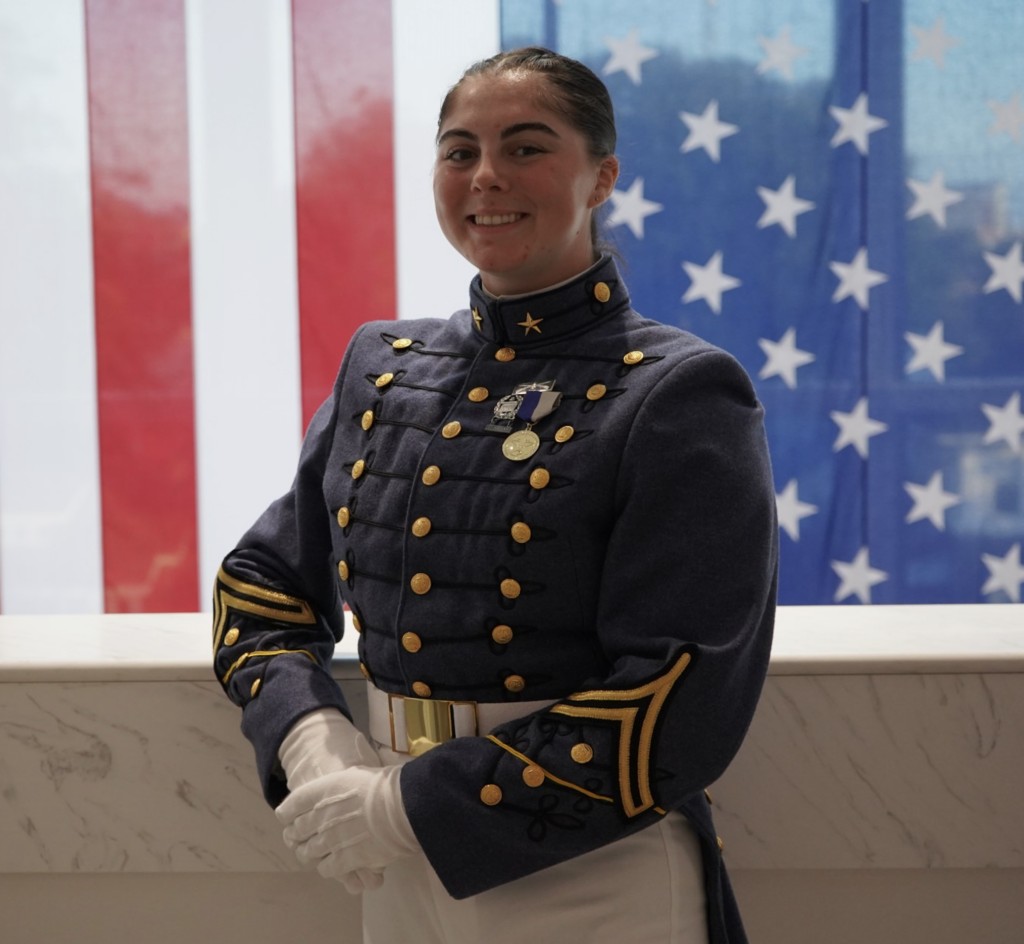 Olivia Liquori
Olivia Liquori is a double major in Criminal Justice and Psychology with a minor in Applied Statistics and Data analytics. Originally from Williamstown, NJ, Olivia is a member of the Honors Program and an Army-contracted cadet. She was awarded the President's Award during her Freshman year and has received Gold Stars every semester. Olivia enjoys serving as the Scribe to The Gold Star Journal, where she published her own article, "The Kindergarten Theory," her freshman year. In her free time, Olivia enjoys working in the Student Success Center as a writing tutor and working on her physical fitness as a previous martial artist. Olivia is interested in applying herself to a graduate school to focus on criminology studies as well as commissioning into the US Army post graduation.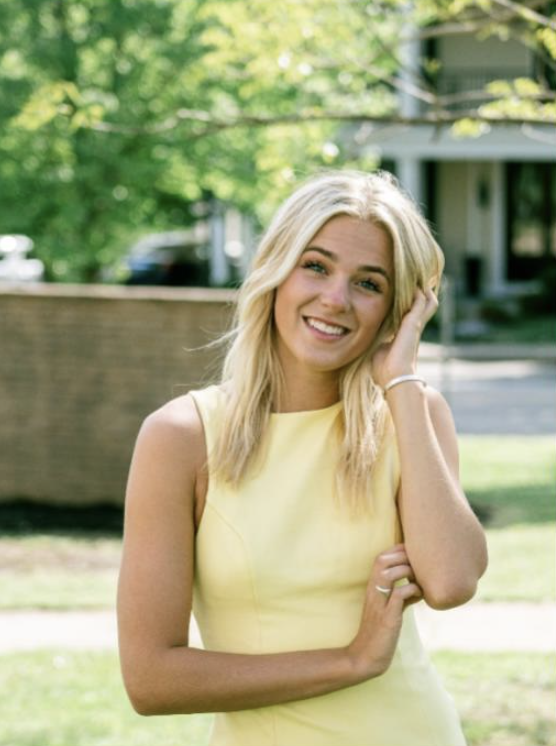 Lucy McArthur
Lucy McArthur is an Intelligence and Security Studies and English double major with a minor in German. She is a member of The Citadel Honors Program, and she is a Cadre Corporal in Oscar Company. She partakes in a variety of extracurriculars such as The Gold Star Journal Editorial Staff, German Club, Inn of Court Pre-Law Society, as well as the Citadel Ethics Bowl Club. She is passionate about reading and writing and wishes to pursue a career in journalism with a focus in humanitarian/international affairs.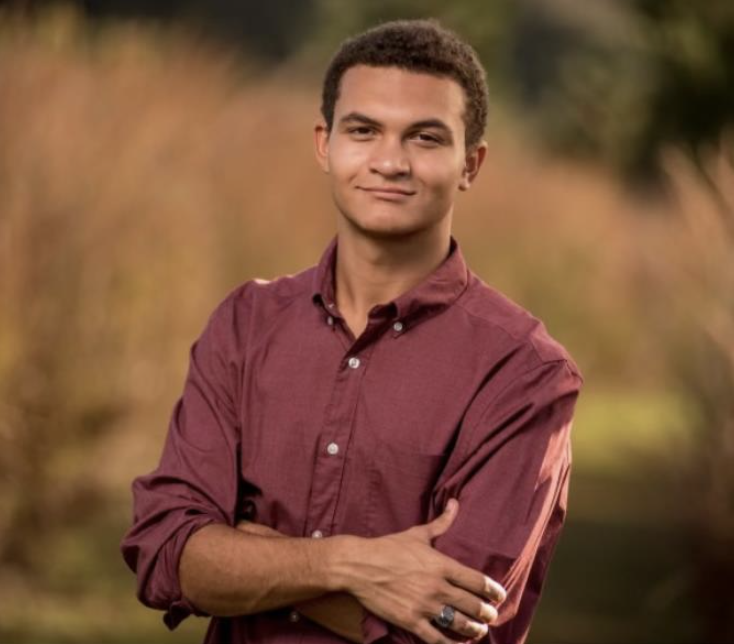 Noah Miller
Noah is a sophomore from Hotel Company currently serving on 2nd Battalion Staff. He is from Camden, SC and is a Political Science and English double major. Noah is pursuing law school after graduation. He will serve as one of two Parliamentary Fellows in the Spring of 2023, where he will work for a member of English Parliament as well as a conservative think tank. On campus, Noah is a writing tutor for the Citadel's Student Success Center and a staff member on The Gold Star Journal. Noah is an active member in the Citadel's BCM, where he is discipled and also disciples young men on how to love God, love others, and change the world through Jesus Christ.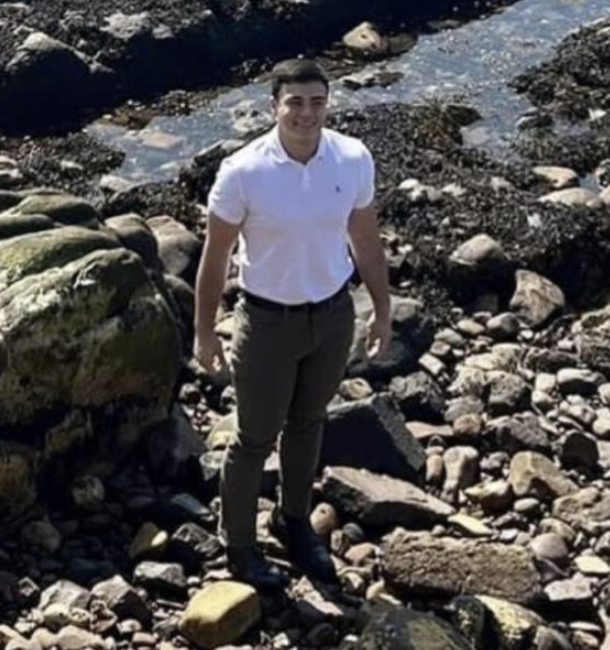 Luke Murphy
Luke Murphy is a sophomore cadet here at The Citadel where he is a Pre-Med major. In the future, he plans to become a surgical oncologist and aims to publish research that could put an end to certain kinds of cancer. He has lived in Charleston, South Carolina, pretty much his entire life, and he absolutely loves it. He usually spends his free time at the gym or doing anything active outdoors.
Doreen Ontiveros
Doreen Ontiveros is a Criminal Justice and Psychology double major with a minor in Spanish. She is from Marianna, Florida, and is a sophomore in Victor Company. At The Citadel, she is a member of The Citadel's Honors Program. Doreen is involved with the Psych Club, Rotaract Club, SALSA Club, and in the Circle of Women as its Vice President. Within the Corps of Cadets, she is a Cadet Ambassador for the Office of Admissions and holds rank as Victor Company's Recruiting NCO. Also. She is a part of The Gold Star Journal as an editor and photographer. After graduating, Doreen plans to pursue a career with a three-letter agency.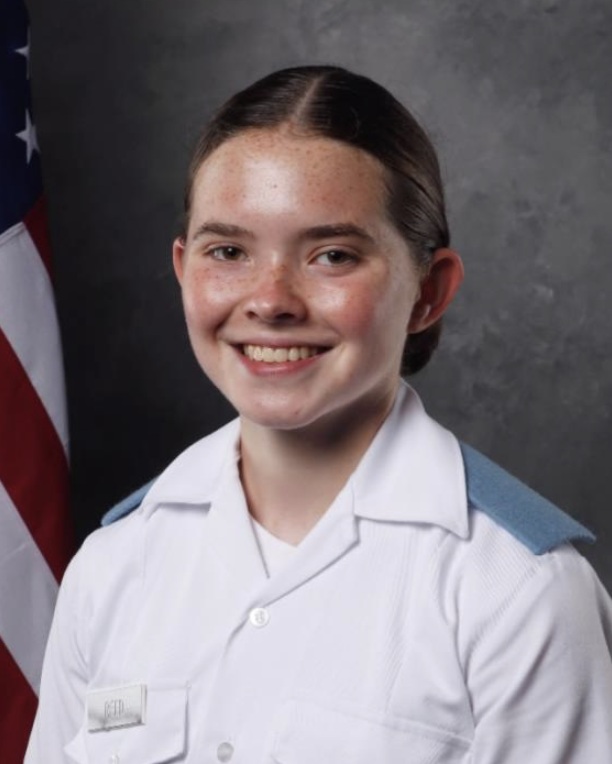 Meredith Reed
Meredith Reed is a Mechanical Engineering major with a minor in Applied Physics. She is a member of The Citadel's Honor College, Society of Women Engineers, and Sustainability Club. Meredith spent the summer after freshman year working as a process planning intern for a radiator production plant. After graduation, she plans to pursue higher degrees in offshore wind energy and eventually work as a turbine engineer.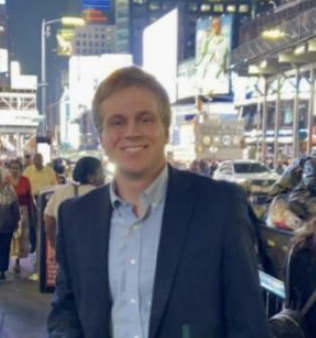 David Ropp
David Ropp is an Exercise Science major from Hartsville, South Carolina. At The Citadel, David serves as the Echo Company Clerk and is involved in several organizations on campus such as the Alpha Epsilon Delta Pre-Health Honors Society and the Reformed Christian Fellowship group. He is Treasurer for The Gold Star Journal and is a member of the Honors Program. Upon graduation, David has plans of attending medical school to become a family doctor in South Carolina. In his free time, he enjoys running, watching and playing sports, and spending time with friends.