Empowering top-performing students to excel and achieve
Promoting the highest academic and service standards, The Citadel's Distinguished Scholars Program (DSP) fosters intellectual discourse and global citizenship to aid scholars in securing fellowships and graduate study at prestigious institutions. The program supports student-led Distinguished Scholar Projects through mentoring, guidance, and financial support.
The DSP is a special program funded by a Citadel alumnus and backed by The Citadel President, Provost, Commandant, and Deans of the College.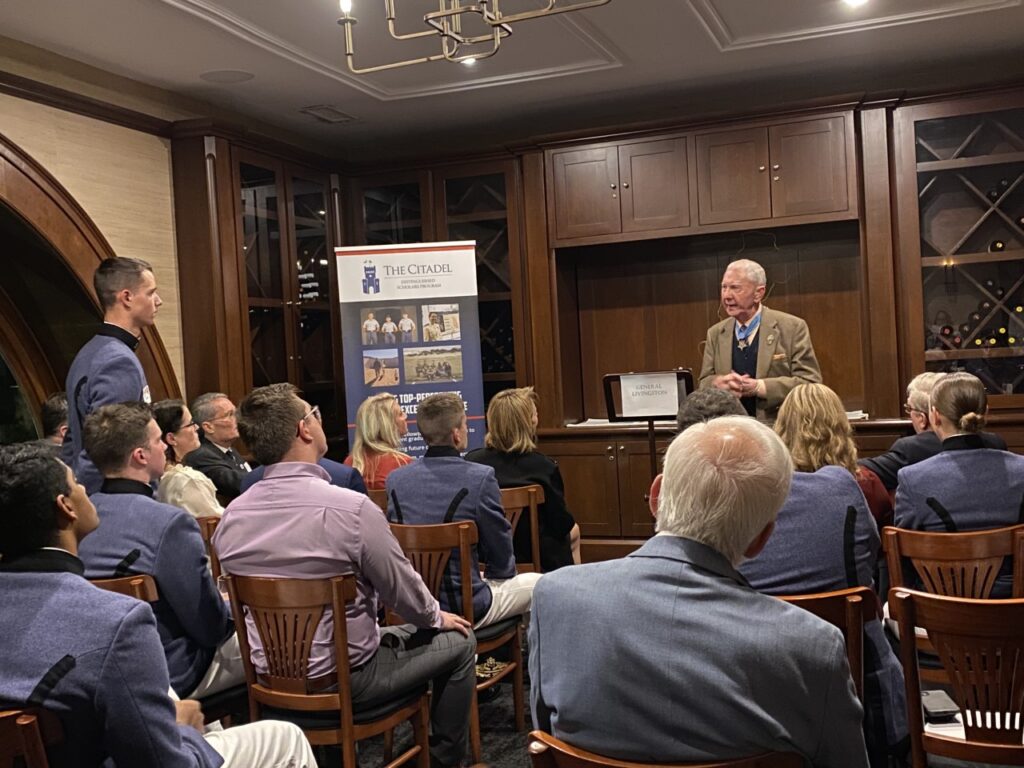 ---
How The Citadel's Distinguished Scholars Program empowers top-performing cadets and students
The sound of silverware ringing against fine china could be heard around the room, as guests murmured in one of the adjoining dining spaces in Stars Restaurant. Citadel alumni, professors, mentors and the provost gathered at the King Street restaurant to honor 30 of The Citadel's top cadets and students, all members of the Distinguished Scholars Program who were selected for their academic achievement and ambition to better the world around them. Read more »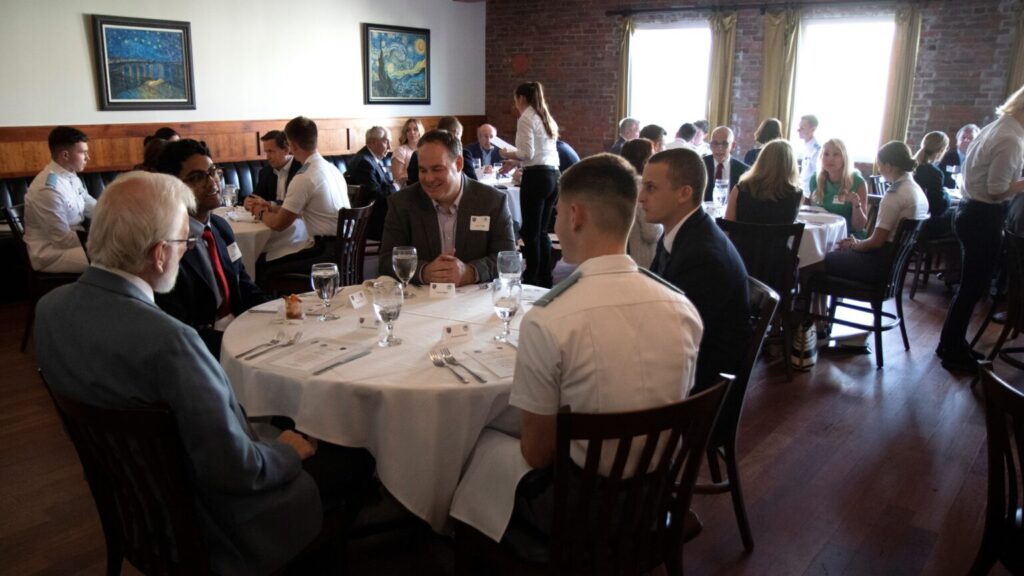 ---
The DSP Advantage
Preparation for fellowships and admission to prominent graduate programs
Expanding range of career paths
Support for long-term, meaningful student-led research
Sponsoring travel for global scholarship
Meeting with Nobel laureates, members of Congress, and other distinguished leaders
Guidance from mentors in your field