The Lt. Col. James B. Near Jr., USAF, '77, Center for Climate Studies (NCCS) was founded in 2020. The NCCS serves the cadets/students and faculty of The Citadel and citizens of South Carolina by enhancing understanding of climate and its variability, change and risks through education, research, outreach and the development of public-private partnerships.
The NCCS now has an advisory board to assist in guiding its director, staff and Fellows in the development of atmospheric and climate science curriculum, place-based research and advancement of information promoting the design of sustainable, scientifically sound, technologically feasible, economically efficient and ethically defensible climate-risk management strategies.
NCCS Advisory Board members
Kevin Cooley, '90
Cooley directs of Office of Planning and Programming for Service Delivery, for the National Oceanic and Atmospheric Administration (NOAA) National Weather Service (NWS). He ensures that the NWS has the capabilities needed to enable the provision of its climate, weather and water forecasts, watches and warnings to the American public and its public safety officials. Cooley oversees the planning, resourcing, development, fielding and operation of these essential mission capabilities. A primary example of such a capability is the NWS NEXRAD W88D Weather Radar used across the nation to enable effective severe weather forecasting and warning. He served in the U.S. Marine Corps for five years and in a civilian capacity for numerous military and federal government entities. Cooley's NOAA biography can be read here. He graduated from The Citadel in 1990.
Kirstin Dow, Ph.D.
Dow is the Carolina Trustees Professor in the Department of Geography at the University of South Carolina. She is a social-environmental geographer focusing on understanding climate impacts, vulnerability, and adaptation using methods involving extensive participation of stakeholders and decision-makers. Dow serves as principal investigator of the Carolinas Integrated Sciences and Assessments (CISA) (www.cisa.sc.edu), 1 of 11 NOAA-supported Regional Integrated Sciences and Assessments (RISA) teams partnering with decision makers to bridge climate science and decision making in support of climate adaptation strategies specific to water resources, coastal regions, and public health concerns in the Carolinas. Dow's full biography can be read here.
Fred Holland, Ph.D., '64
Holland received a B.S. from The Citadel (1964) and his M.S. (1972) and Ph.D. (1974) degrees from the University of South Carolina. He has more than 45 years of technical and management experience in environmental sciences supporting state and federal governmental agencies. Holland held positions in the environmental consulting industry (vice president, Versar Inc. 1987-1991), state government (director, South Carolina Department of Natural Resources Marine Resources Research Institute 1991-2001) and federal government (director of NOAA's Hollings Marine Laboratory and Center of Excellence for Oceans and Human Health 2001-2008). Holland also held academic positions with the College of Charleston, University of South Carolina, Medical University of South Carolina and the University of Maryland's Chesapeake Biological Laboratory. Read more about Holland here.
Mike Johns, '72
Johns graduated from The Citadel in 1972 with a Bachelor's Degree in Biology. He also received a commission in the U.S. Air Force upon graduation. Johns went on to earn a Master of Science in Zoology and a Ph.D. in Marine Science from the University of South Carolina. Additionally, he earned an MBA from the University of Rhode Island. From 1976 to 1985, Johns was a principal investigator for the U.S. Environmental Protection Agency's National Research Laboratory where he developed national guidance for addressing problems with chemically contaminated aquatic environments. He later worked in environmental consulting, eventually creating Windward Environmental LLC, which now has offices in three states and works to identify scientifically sound, environmentally sustainable remediation solutions for complex chemical pollution problems.
David Johnston
Johnston is a lawyer, advisor and businessman, with over thirty-five years of experience working with a broad range of private, non-profit and government organizations. He is the founder and CEO of Hamilton Advisors, LLC, a South Carolina-based company that advises organizations and their leadership on domestic and international challenges and solutions involving community resilience, collaboration and finance, with a special focus on water-related issues. Hamilton collaborates with organizations globally to achieve results for its client and their initiatives. Johnston has been a partner in major law firms and has served as corporate counsel for a number of public and private companies. His legal work focuses on complex corporate, securities, finance and environmental matters. Additionally, Johnston is chairman of the steering committee for the Charleston Resilience Network, and serves on the board of directors of the South Carolina Aquarium, the Medical University of South Carolina Neuroscience Advisory Board and Elements of Genius, Inc, Advisory Board.
Colonel Allison Dean Love, '93
Owner of Allison Dean Love Consulting, LLC. with more than 30 years of experience in public relations, communications and marketing, as well as risk management and loss prevention, Colonel Love brings a unique perspective to The Citadel Board of Visitors. She provides expertise to local, state and national clients in media relations, crisis communications and training, working with major media outlets worldwide. Colonel Love's experience spans a range of industries from property and casualty insurance, banking, healthcare and non-profit organization/association management. She also serves as a Senior Consultant for the Association of Governing Boards of Universities and Colleges.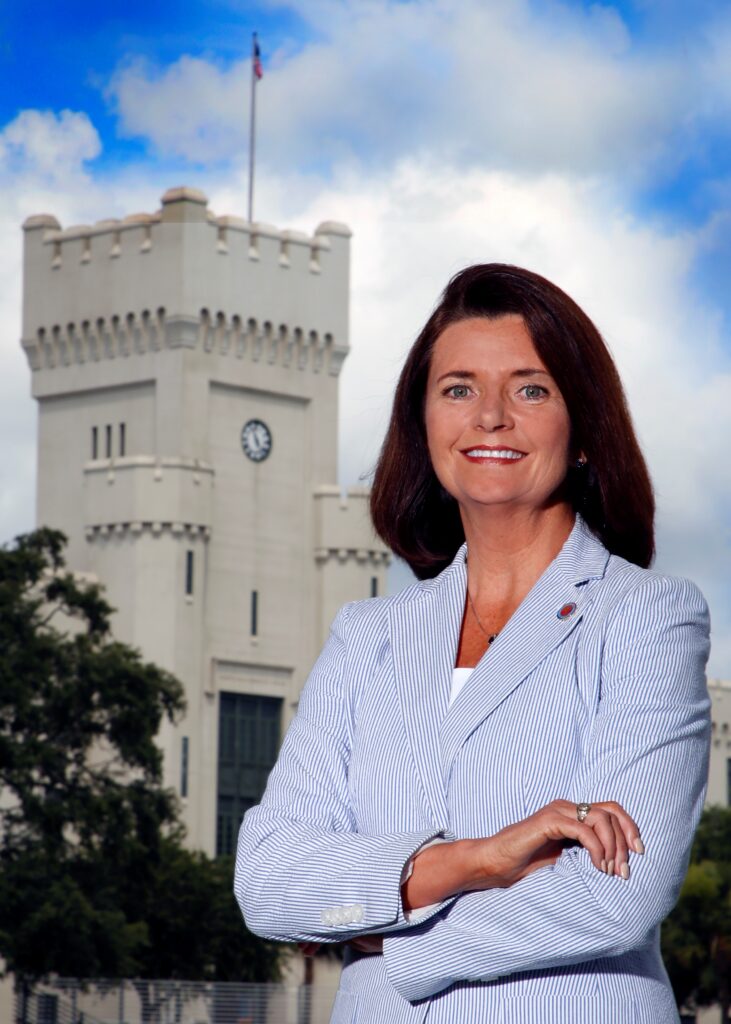 Susan Lovelace, Ph.D.
Lovelace is the executive director for the South Carolina Sea Grant Consortium. Her primary duties include administration of the agency and identifying the strategic directions for Consortium funded research, education and communication. She shepherds a multi-disciplinary staff as they work with researchers, businesses, communities and organizations to sustain, appreciate and wisely use the ecosystem services of our coastal area while understanding and responding to the challenges and opportunities of changes in climate and land use. Previously she was the Consortium's assistant director for development and extension. Prior to this, she was manager of the Human Dimensions Research Program at the National Oceanic and Atmospheric Administration (NOAA) Hollings Marine Laboratory. Lovelace earned a Ph.D. in coastal resource management at East Carolina University, a B.S. in science education also at East Carolina University and a B.S. in Zoology at North Carolina State University. Read more about Lovelace here.
Hope Mizzell, Ph.D.
Mizzell has served as the South Carolina State Climatologist since 2003 and Supervisor for the South Carolina Flood Mitigation Program since 2014. The South Carolina Flood Mitigation Program is South Carolina's coordinating agency for the National Flood Insurance Program. Hope's responsibilities as State Climatologist include providing climatic information and meteorological interpretations, certifying climate records, overseeing the State's Drought Response Program, providing emergency weather support, and conducting applied research to improve decision making activities. Dr. Mizzell has authored or co-authored studies on topics ranging from extreme rainfall, flooding, drought, and climate trends and variability. She began her career in 1992 as a Climatologist for the Southeast Regional Climate Center before advancing to Assistant State Climatologist for the South Carolina State Climate Office in 1995. She is the Past President of the American Association of State Climatologists. She received her Ph.D. focused on Climatology from the Department of Geography at the University of South Carolina in 2008.
Geoff Scott, Ph.D.
Scott received his Bachelor of Science in Biology from Wofford College, and his Master of Science and Ph.D. in Marine Science from the University of South Carolina. He is currently a clinical professor and chair of the Department of Environmental Health Sciences at the Arnold School of Public Health at the University of South Carolina. Scott is also director of the NIEHS Center for Oceans and Human Health and Climate Change Interactions housed in the Arnold School of Public Health with collaborating universities including the College of Charleston, The Citadel, Baylor University, Rutgers University and the University of Maryland. Some of Scott's decades of research experience includes assessing impacts of the Ixtoc Well Blowout in the Gulf of Mexico; investigating hazardous waste sites, oil spills and Vibrio cholerae outbreaks in the Gulf of Mexico; assessing the impacts of agricultural pesticides, synthetic fuels and urban NPS runoff on coastal ecosystems; and measuring the health of coastal ecosystems and evaluating the impacts of changing landscape ecology from urbanization on ecosystem and human health.
Allan Clum, General Manager, Mount Pleasant Waterworks
Mr. Clum has a BS in Biology from College of Charleston and a MS in Environmental Studies from MUSC. As General Manager of Mount Pleasant Waterworks he oversees the water and wastewater services to approximately 100,000 residents. He is responsible for strategic planning and resource sustainability for MPW's 157 team members. Prior to working at MPW he worked as a contract chemist for NOAA.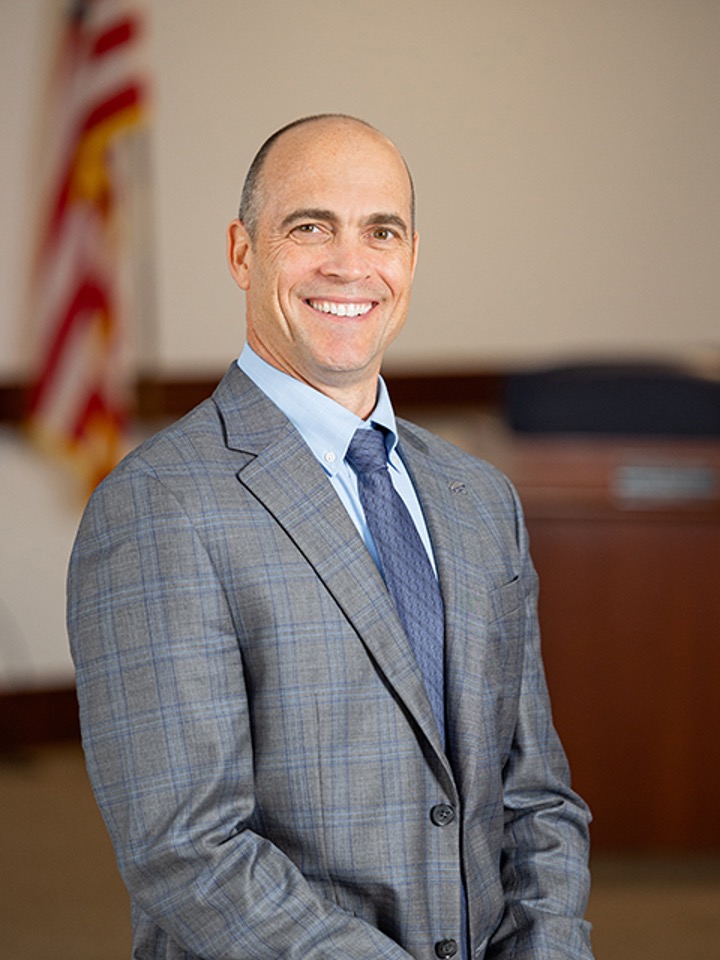 Joe Coates, Director, Charleston County Emergency Management, SCCEM
Mr. Coates serves as the Director of Charleston County Emergency Management Department, overseeing the operations of the Emergency Preparedness Division, Hazardous Materials Division, Marine Incident Response Team, and the Volunteer Rescue Squad. Mr. Coates has been with Charleston County since 2008 and has worked in three directorates within the county. Before joining the County Mr. Coates worked for Maersk Lines in imports. Mr. Coates is responsible for the County's all-hazards emergency management program developing preparedness, prevention, response, recovery, and mitigation planning. Charleston County Emergency Management Department is the only county in the state that has received the coveted Emergency Management Accreditation Program (EMAP) accreditation.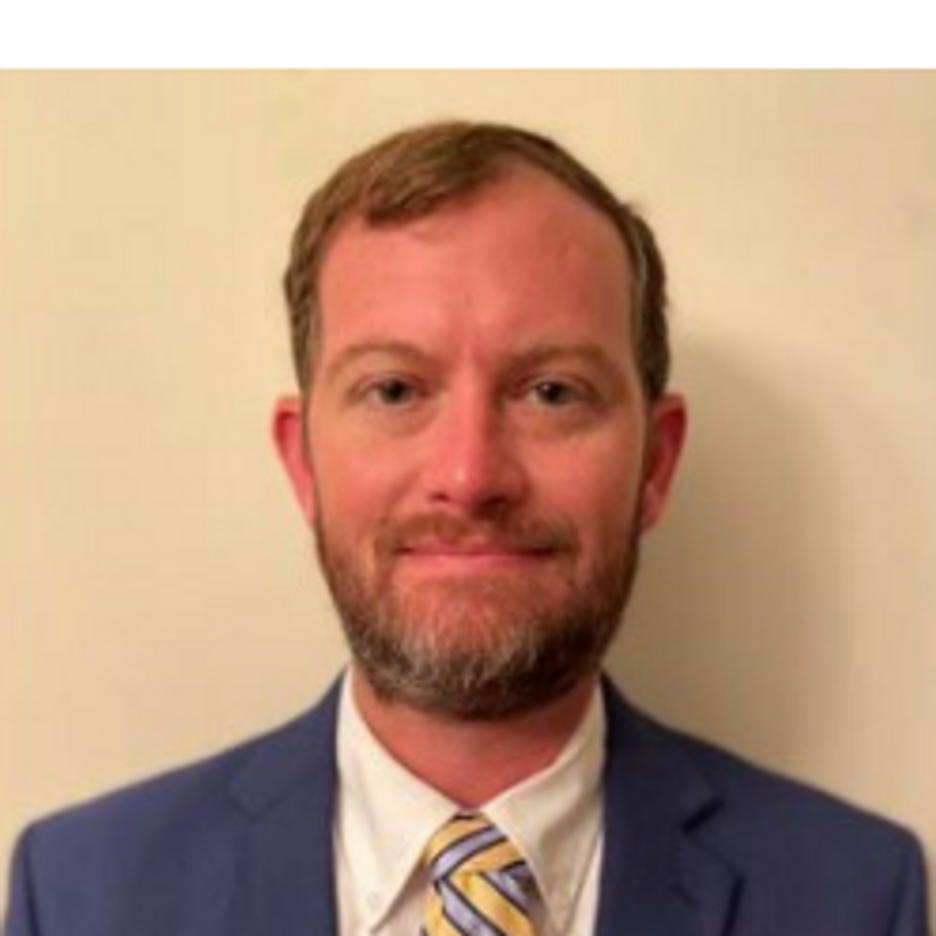 Mr. Coates has a bachelor's degree in Emergency and Disaster Management from American Military University. He has been a coordinator of the Sheriff's Rural Search and Rescue Team, former Secretary for the Disaster Recovery Network after the 1000 Year Flood in 2015, former sUAS (Drone) Chairman under the Public Safety Coordinating Committee, Time Unit Leader & Planning Section Chief under the Low Country Incident Management Team, South Carolina Emergency Management Association Legislative Delegation member, sits as an Advisor on the Citadel's James B Near Center For Climate Studies, and Recovery Section Chief, EOC Manager, Incident Commander for Charleston County Emergency Operations Center.
Dr. Brandon Emery, Lexington Medical Center
Dr. Emery is a General Pediatrician and Chair of the Department of Pediatrics within Lexington Medical Center (Lexington, SC). He earned a BS in biology and chemistry from the University of South Carolina and a Doctor of Medicine from MUSC. In addition to his numerous honors, awards, and publications, he is the founding member and serves on the steering committee for South Carolina Health Professionals for Climate Action.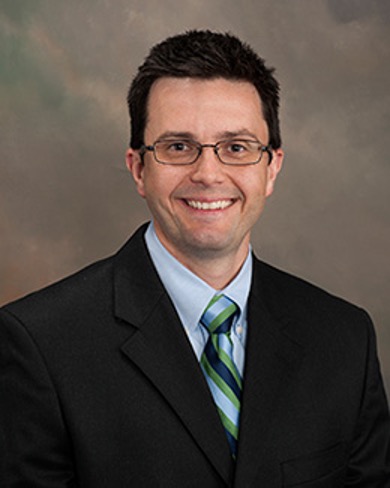 Ms. Debra Lee Hernandez, Executive Director, Southeast Coastal Ocean Observing Regional Association (SECOORA).
SECOORA is one of eleven regional partners in the U.S. Integrated Ocean Observing System and is a nonprofit operating in the states of NC, SC, GA, and FL to coalesce the efforts of multiple observing interests and deliver user defined products that save lives, conserve to coastal and marine environment and support the economic vitality of our coastal regions. Since joining SECOORA Ms. Hernandez has been lead-PI on several multi-year observing projects, as well as related marine policy and science programs. Her experience includes coastal and ocean engineering, management, and policy. Prior to joining SECOORA, Ms. Hernandez led her own consulting firm and worked in state coastal management as an environmental engineer and coastal policy expert. Her professional interests include improving the linkages between scientists and decision-makers, and facilitating discussions of public policy issues related to the coast and environment. He has a BS and MS in Civil Engineering from Clemson University.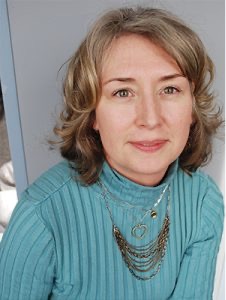 Dr. Albany Irick, Vice President for HR Operations, AgFirst Farm Credit Bank
Dr. Irick provides strategic leadership and guidance to HR Operations and pursues corporate alignment with values, mission, and vision through relationship building, staff development, role modeling and the implementation of corporate policies and procedures. Prior to her time at AgFirst Farm Credit Bank she was the Human Capital Director of Technology and Human Resources Operations at MUSC. Dr. Irick taught courses on information security and safety for MUSC leadership. Dr. Irick is also committed to leading in the community and uplifting others. She was an honorary commander for Joint Base Charleston serving the 628th Communication Squadron, a two-year program that bridges the gap between civilians and the military. Dr. Irick is a graduate of the MUSC College of Health Professionals. She earned her Doctorate in Health Administration with an emphasis in information systems and leadership studies. During the hooding ceremony, Dr. Cromer was awarded the Outstanding Service Award from the college. She earned a MS in Organizational Management from Charleston Southern University and an undergraduate degree in English from the University of South Carolina.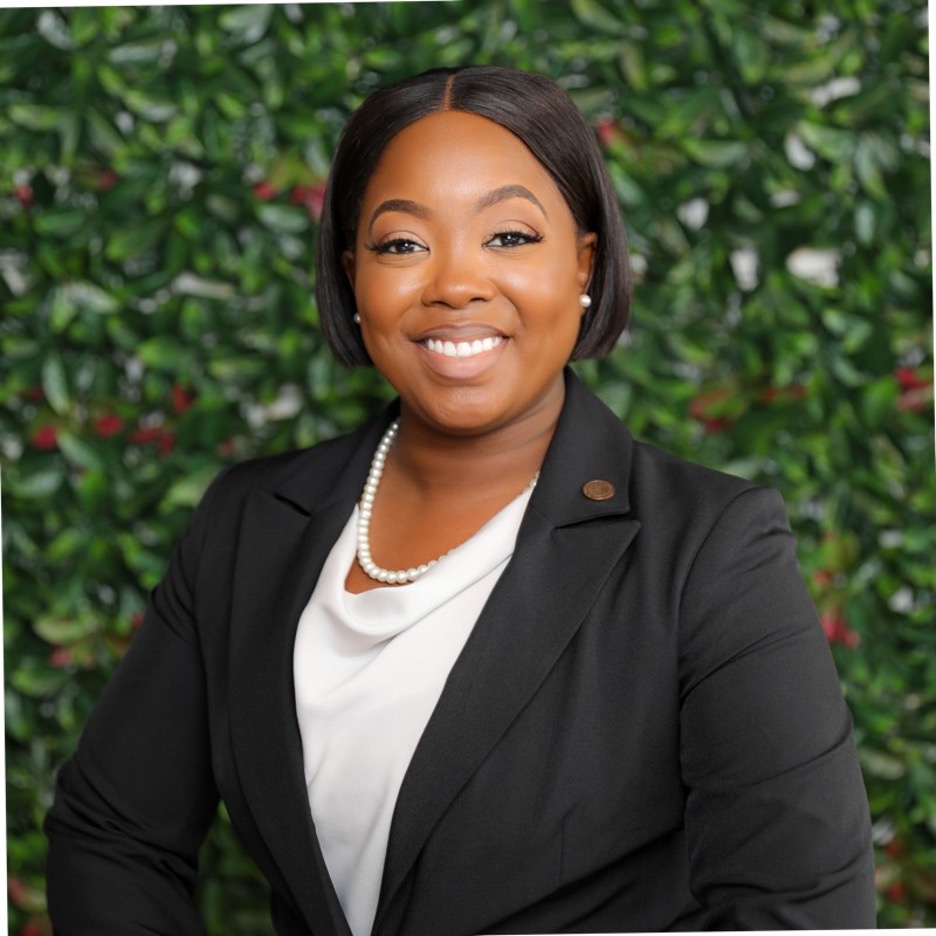 Mr. Chris Mack, Senior Coastal Engineer, Moffat & Nichol
As a leader in Moffat & Nichol's Water practice, Mr. Mack leads activities in Project and Program Management, Coastal Engineering, Marketing & Business Development, Digital Innovation, Staff Mentoring, Training, Recruitment, and other key strategic areas. He has over 30 years of engineering, management, and leadership experience, including 13 years with the US Army Corp of Engineers. This includes expertise in hydrology, hydraulics, coastal engineering, GIS, floodplain management, FEMA NFIP and FIS & FIRM production, risk analysis, numerical modeling, software engineering, construction, design-bid-build, and program and project management. He is inspired by understanding the physical, social, and economic dynamics of our world, applying a systems approach, and delivering data-driven solutions. Mr. Mack earned a MS in Civil Engineering from NC State University, a MBA from The Citadel, and a MS in Computer Science from College of Charleston.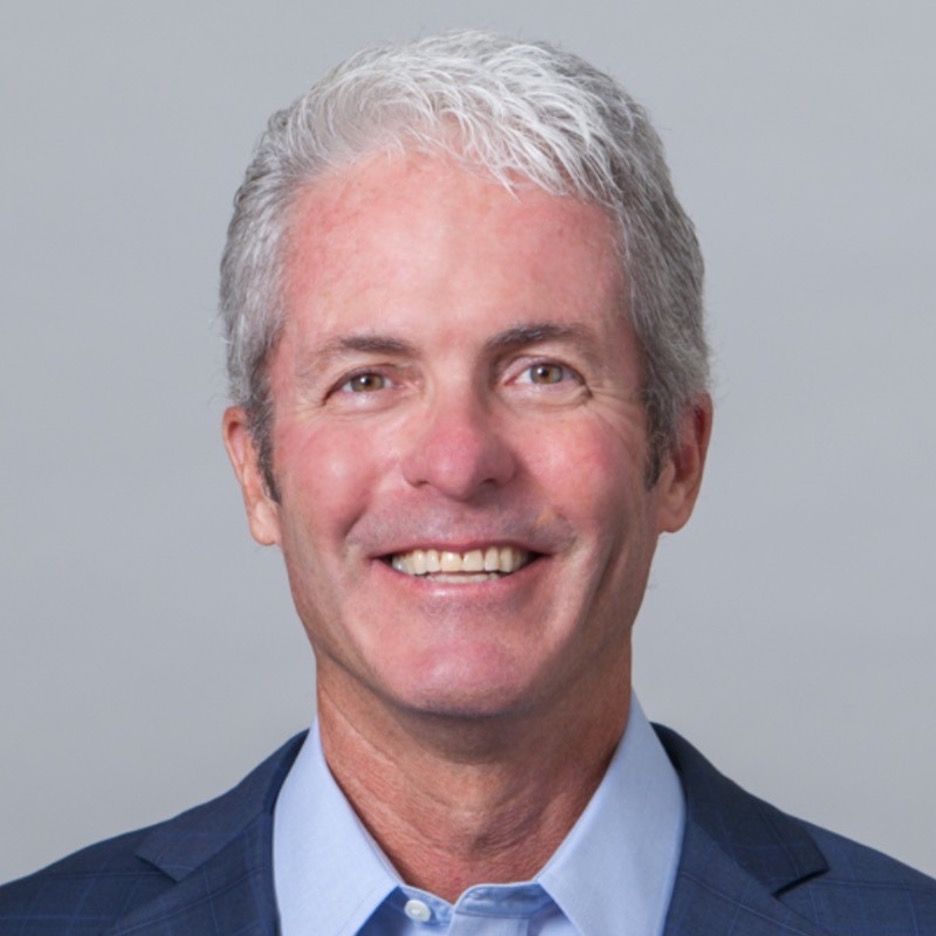 Dr. Paul Sandifer, Director of the Center for Coastal Environment and Human Health, College of Charleston
Dr. Sandifer also serves as the Deputy Director for the Center for Oceans and Human Health and Climate Change Interactions at the University of South Carolina. He is experienced in ecological and aquaculture research, natural resource management, science policy, and environmental health science. Previously he worked nearly 12 years at NOAA overseeing the agency's Oceans and Human Health Program as Senior Science Advisory to the NOAA Administrator, and Chief Science Advisor to the National Ocean Service. Before NOAA, Dr. Sandifer served 31 years with the South Carolina Department of Natural Resources, working as a scientist, Marine Resources Director, and agency Director. He was a member of the US Commission on Ocean Policy and is an Honorary Life Member of the World Aquaculture Society, a Fellow of the American Association for the Advancement of Science, and a Fellow of the Ecological Society of America. His most recent work has concentrated on ocean health-human linkages, human health impacts of disasters including the massive Deepwater Horizon oil spill, climate impacts in coastal areas, and ocean/science policy. He has served on numerous board and commissions at state, regional, and national levels and currently is a member of the National Academies of Science, Engineering and Medicine's Advisory Committee to the US Global Change Research Program. He earned a BS in biology from College of Charleston and a Ph.D. in Marine Science from the University of Virginia.