Secure your Success with an MBA from The Citadel
The Citadel Master of Business Administration program provides the advanced knowledge, skills, and self-awareness needed to obtain and advance successful careers as principled leaders in a changing global environment. Classes are taught online by our distinguished faculty who bring the strengths of real-world experience and research-informed insight to the program. Through relevant curriculum and flexible capstone experiences, students can pursue entrepreneurial, consulting, and executive management interests.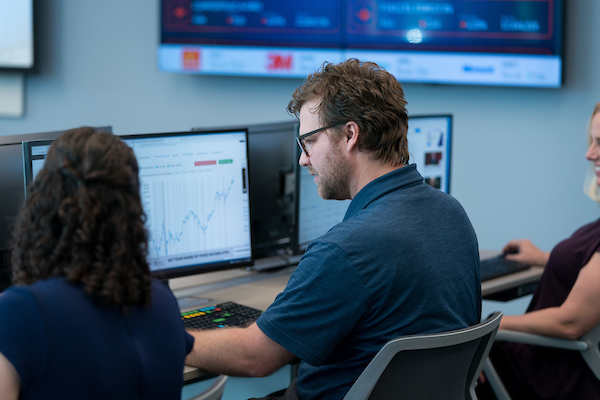 For ten consecutive years, The Citadel has earned the title of #1 Public College in the South for institutions offering up to a master's degree. The Citadel is also named the #1 College for Veterans in the South. Our online MBA program is ranked 51 in the country and is the highest ranked in South Carolina for the fifth consecutive year.
Applying to the Master of Business Administration Program
Candidates can apply at any time during the year. Accepted students can begin their studies as soon as the next available term. A new course term begins every eight weeks in August, October, January, March, May, June/July.
To apply, click here and scroll to the bottom of the page after reading about the process.
The Citadel's Master of Business Administration distance learning courses are optimized for online instruction and reviewed for quality using best-in-industry standards. You will have the opportunity to interact with colleagues and complete guided instructional activities in our online courses. Faculty also enjoy meeting with and supporting online students using Zoom and other technologies. The convenience of distance learning allows working professionals and military service members to pursue an MBA degree, from any location, without interrupting their careers.
Bastin Hall is home to the Tommy and Victoria Baker School of Business. This state-of-the-art facility opened its doors in 2021. It is approximately 44,000-square-feet with advanced learning resources including a Financial Services Center, Entrepreneurship-Innovation Lab, Professional Selling Lab, collaborative learning flex spaces, and more.
With a Citadel MBA, you will:
D

evelop essential business, managerial and leadership skills that can be immediately applied to your current job and position you for career advancement

Expand your professional opportunities and outlook as a principled leader
Build a strong network of contacts through your involvement in classroom interactions, networking events offered outside the classroom, international travel experiences, The Baker Coaching Program, our private LinkedIn group and the MBA Association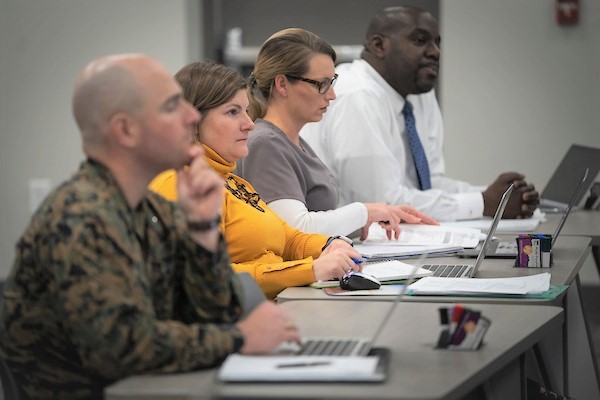 ---
Accreditation
The Tommy & Victoria Baker School of Business at The Citadel is accredited by The Association to Advance Collegiate Schools of Business (AACSB). AACSB International accreditation represents the highest standard of achievement for business schools worldwide. Institutions that earn accreditation confirm their commitment to quality and continuous improvement through rigorous and comprehensive peer review. AACSB accreditation is the symbol of excellence in business education.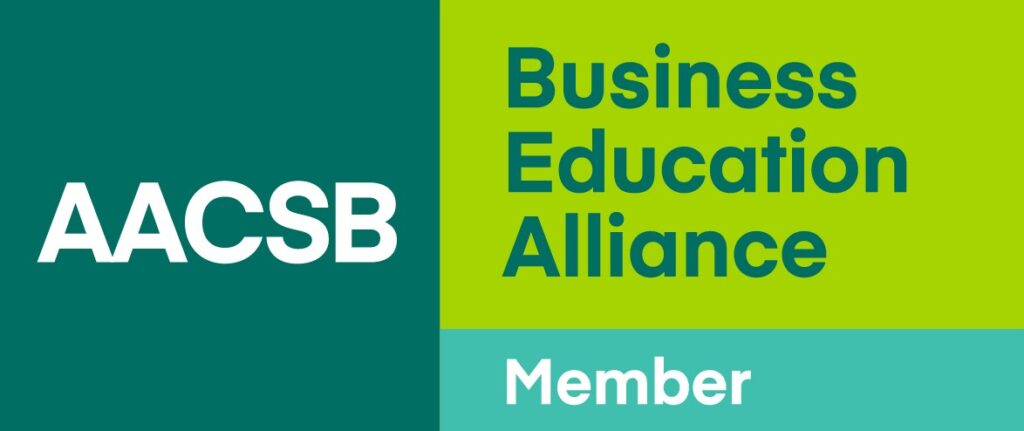 ---
Get to know one of our students
---