Engagement Opportunities at The Citadel
There are several engagement opportunities available at The Citadel including virtual info sessions, tabling, classroom & student club engagement, career fairs, Leadership Day and service learning.
---
First Visit to Campus?
To schedule a cadet-led campus tour, please call (843) 953-6779 or complete the campus tour request form. Directions to The Citadel and campus maps are available here.
Virtual Info Session
Not able to make it to campus? A virtual info session is a good alternative to get the word out to students. The video will be posted to the Career Center's YouTube Channel, and could be shared during classroom presentations!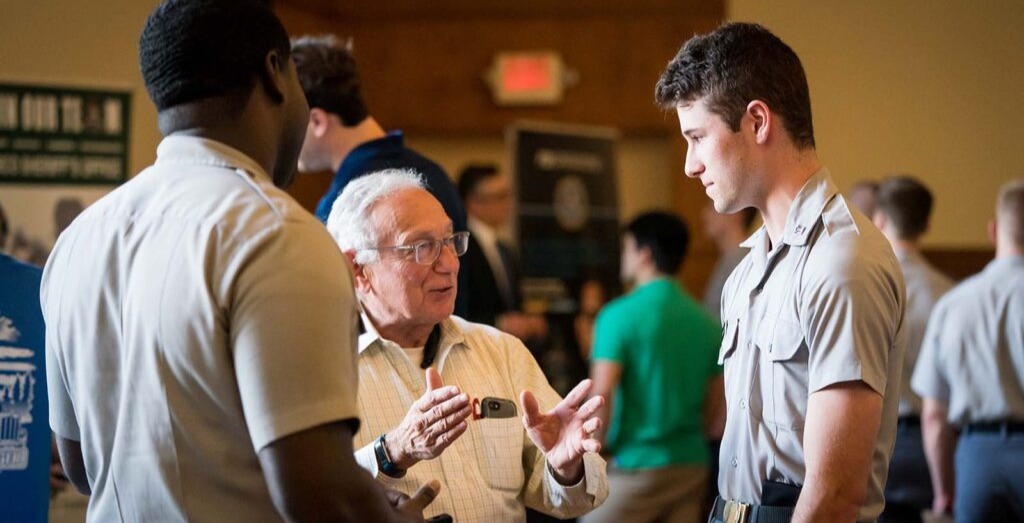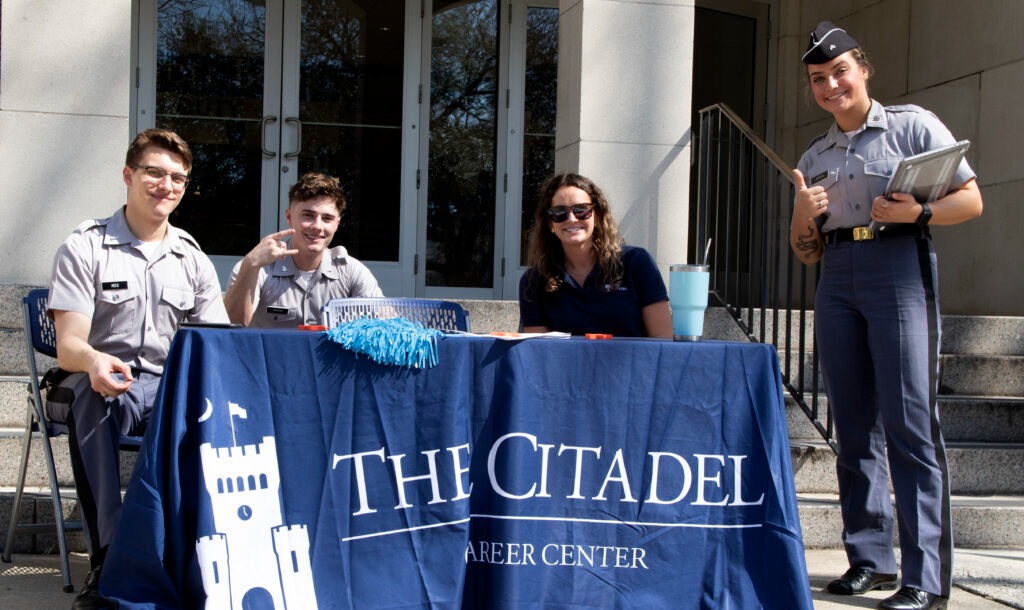 Tabling at The Citadel
Tabling is a great way to connect with a variety of students and begin building your brand on campus. Held on Tuesday afternoons throughout the semester, be sure to reach out early to schedule your visit.
Classroom/Student Club Engagement
This engagement opportunity is not specifically for the purpose of recruiting, but can have that impact. If you have content knowledge of a professional area we are happy to introduce you to faculty; you may also contact faculty directly. Class visits are at the discretion of the faculty and we recommend reaching out to them early to schedule.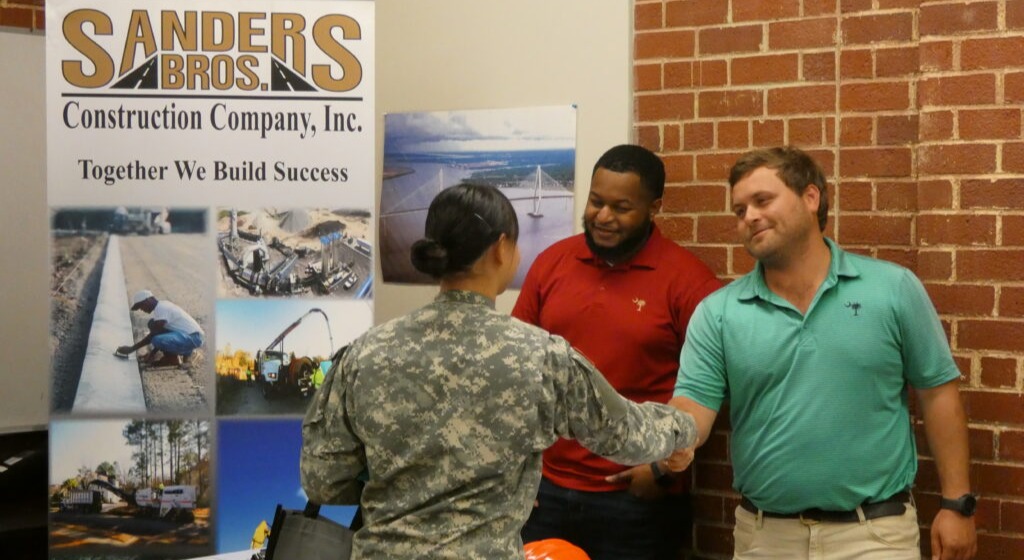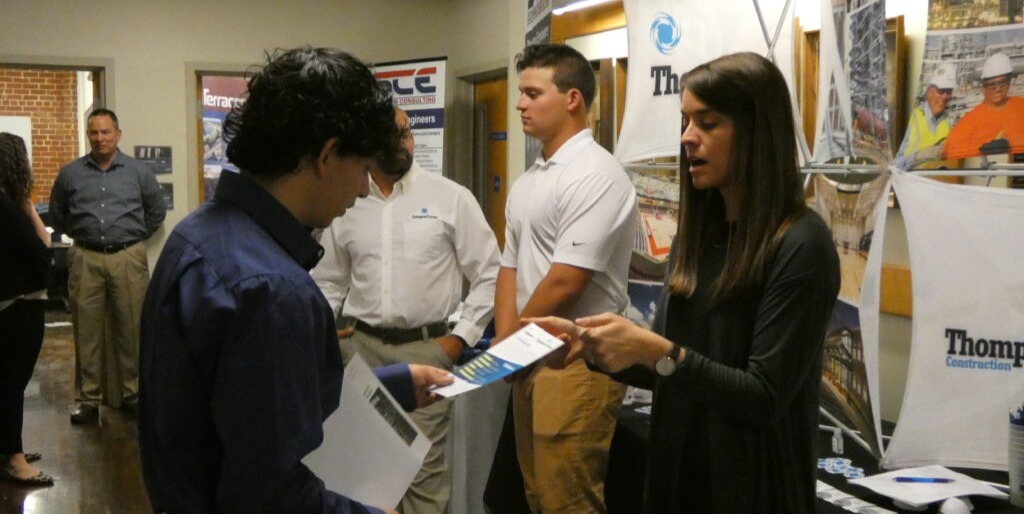 Industry Career Fair
As industry need dictates and student demand for engagement opportunities present themselves, additional events will be scheduled throughout the year. Currently, the focus is Civil & Construction Engineering and Supply Chain Management.
Career & Internship Fair
Career & Internship fairs offer students an opportunity to connect and learn about your organization. All academic years and programs are encouraged to attend. Speaking with a freshman today helps you develop your future pipeline! You will want to send people to campus who enjoy working with and educating young people.
Multi-Major fair- February 6, 2024
Law Enforcement and Federal Fair- February 21, 2024
Please refer to our Events page for registrations and info.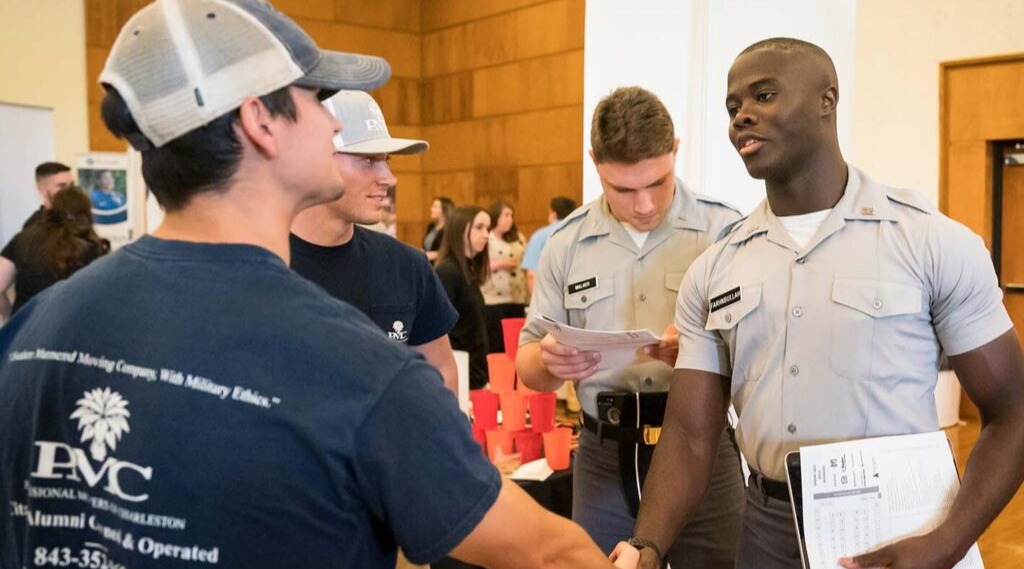 ---
Leadership Day
Our annual Leadership Day allows students to engage with employers and external stakeholders, to have positive impacts on our community. On this day all regularly scheduled classes are replaced with an on- or off-campus training, seminar, or service project.
To get involved in Leadership Day contact Ted Fienning, Associate Director for Professional Leadership Programs, (843) 953-1097 fienning@citadel.edu
Service Learning
Service Learning & Community Engagement (SLCE) team operates out of the Krause Center for Leadership and Ethics. The SLCE team utilizes givepulse to allow students to explore and document their impact of service learning and community engagement volunteer opportunities in the greater Charleston area and beyond.
To get involved contact Christina Soyden Arnold, Director of Service Learning and Community Engagement, (843) 953-8025 christina.arnold@citadel.edu