Visit Dining Services
The Citadel Dining Services program, managed by Sodexo, is all about fueling both the mind and the body for performance, while simultaneously fueling the need for camaraderie and community.
Within the Mess Hall, students are served a wide variety of fresh, scratch-made recipes, from home-style and low-country favorites, to more global, on-trend flavor profiles. Fresh and wholesome meals are prepared by culinary experts, using locally sourced products wherever possible. The Mess Hall serves 100% sustainably sourced seafood, and ethically sourced meats, poultry, eggs and coffee. A variety of special themed meals take place throughout the academic year to engage the students, introduce them to new international cuisines and foster a heightened sense of community. Those who prefer alternative proteins can feel confident they are receiving ample nutrition with the dedicated station vegan and vegetarian station.
Retail dining offers cadets, evening and graduate students and faculty/staff variety, flavor and convenience. Whether it's a nutrient-packed salad or a new item served at Fresh Kitchen, an iconic Chick-fil-A sandwich on the way to class or a quiet, hot meal in Bond Café, The Citadel Dining Services offers something for everyone.
For daily menus and nutritional information, download the free Everyday App.
For catering requests, submit a CaterTrax order to Flavours of Charleston.
---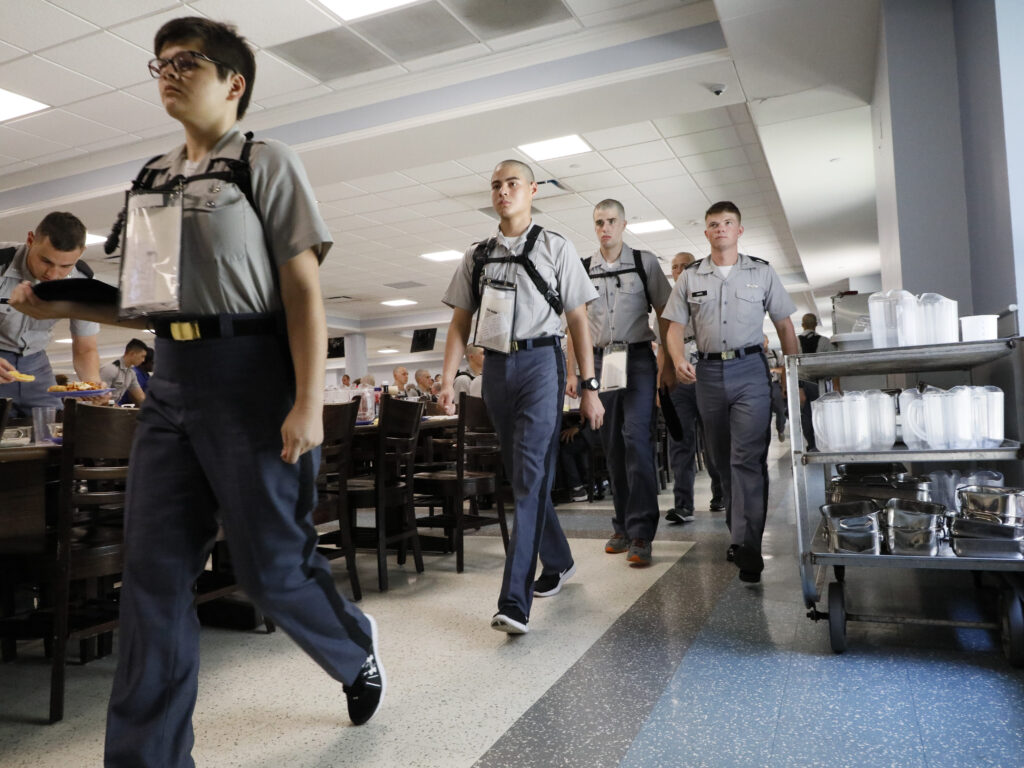 Tell us what you think!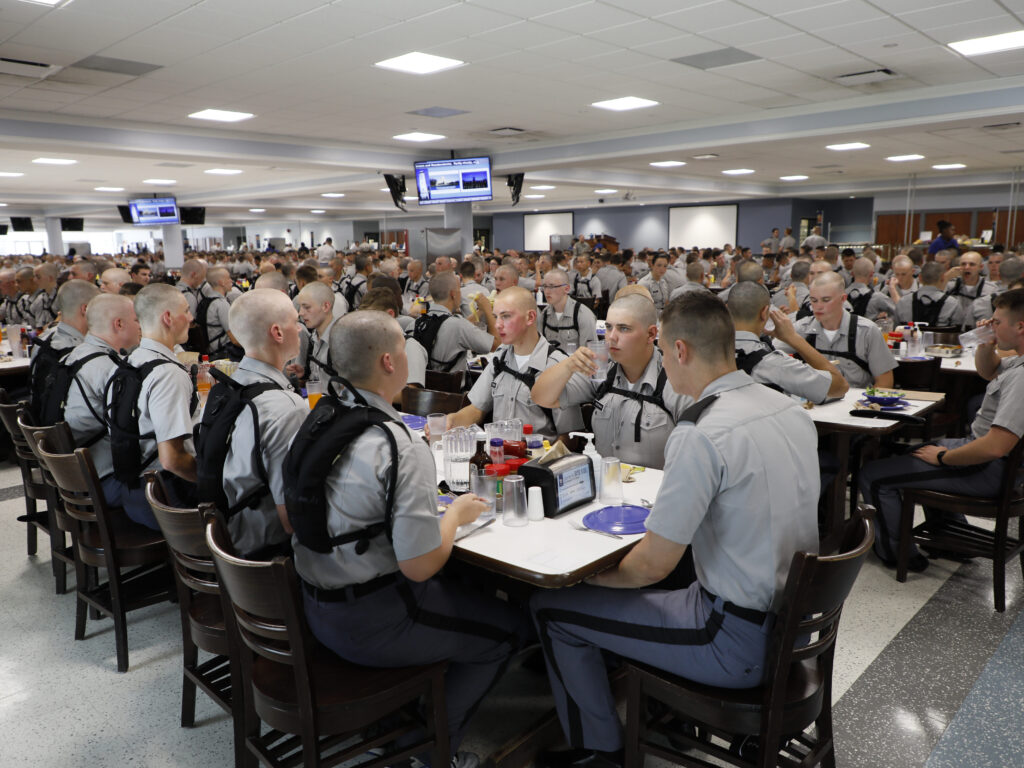 ---
Do you have a dining question?
Contact Michael Zanie, Resident District Manager, at michael.zanie@sodexo.com or (843) 513-6808.