Visit the Bookstore
The Bookstore is located on the first floor of Mark Clark Hall, next to the Barbershop.
It has a wide range of Citadel apparel, gifts, supplies, electronics, textbooks and so much more! be sure to check out the full range of Apple (iPads, Macbooks, AirPods) products.
To browse current selection of merchandise and textbooks, please visit the home page.
To view current bookstore hours, please visit store hours.
For more information regarding the textbook rental program, please visit textbook rentals.
---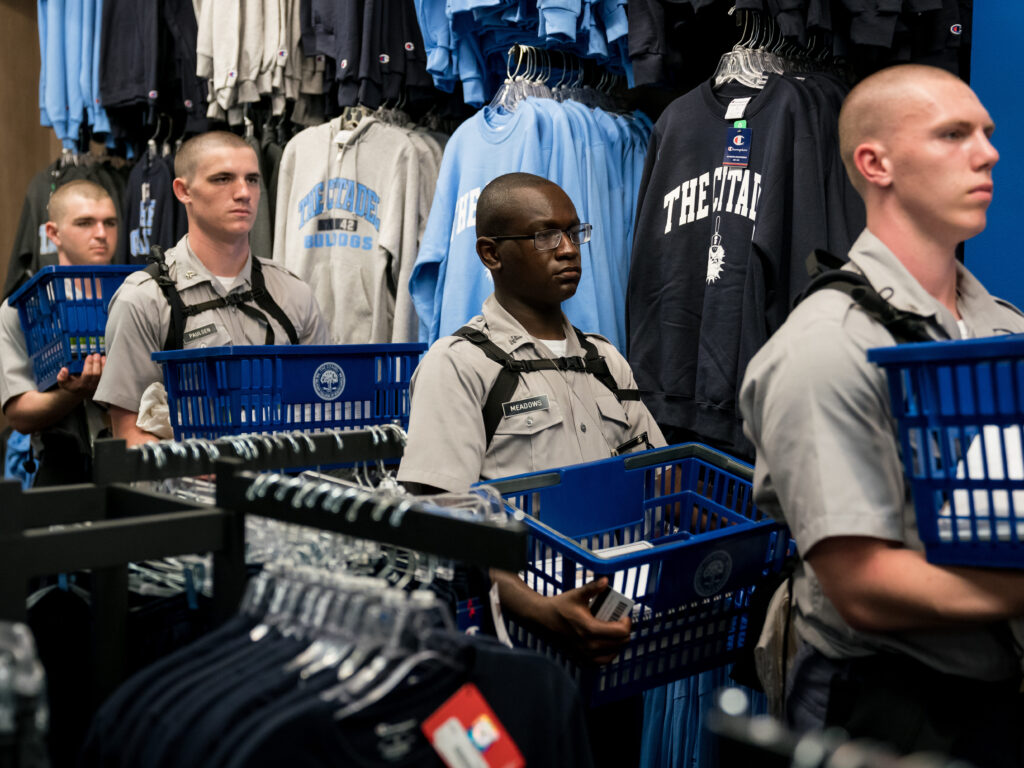 Tell us what you think!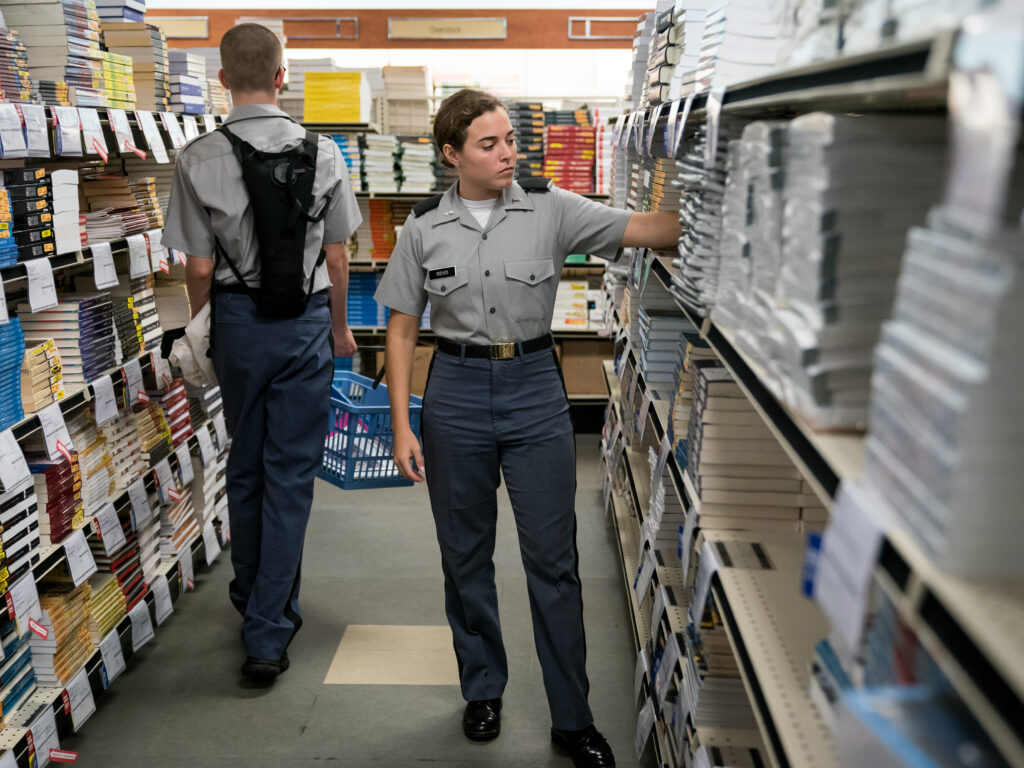 ---
Do you have a bookstore question?
Contact Matthew Averch, The Citadel Bookstore Manager, at m.averch@follett.com or (843) 953-3123.