Visit the Cadet Store
The Tommy B. Hunter Cadet Store (renamed in April 2003) is located on the corner of Hammond Avenue and Courvoisie Avenue. This is the Ashley River side of campus behind the barracks.
The Cadet Store sells shoes, clothing, accessories, and other cadet items. Although the Cadet Store does not offer an online catalog, the Bookstore offers online and on-site purchasing of Citadel merchandise.
Also, don't forget to visit our Convenience Store inside the Cadet Store!
Regular Hours
Monday – Friday: 8:00 am – 4:00 pm
Saturday & Sunday: Closed
Summer (May – August) Hours
Monday – Wednesday: 7:00 am – 5:00 pm
Thursday: 7:00 am – 4:30 pm
Friday – Sunday: Closed
---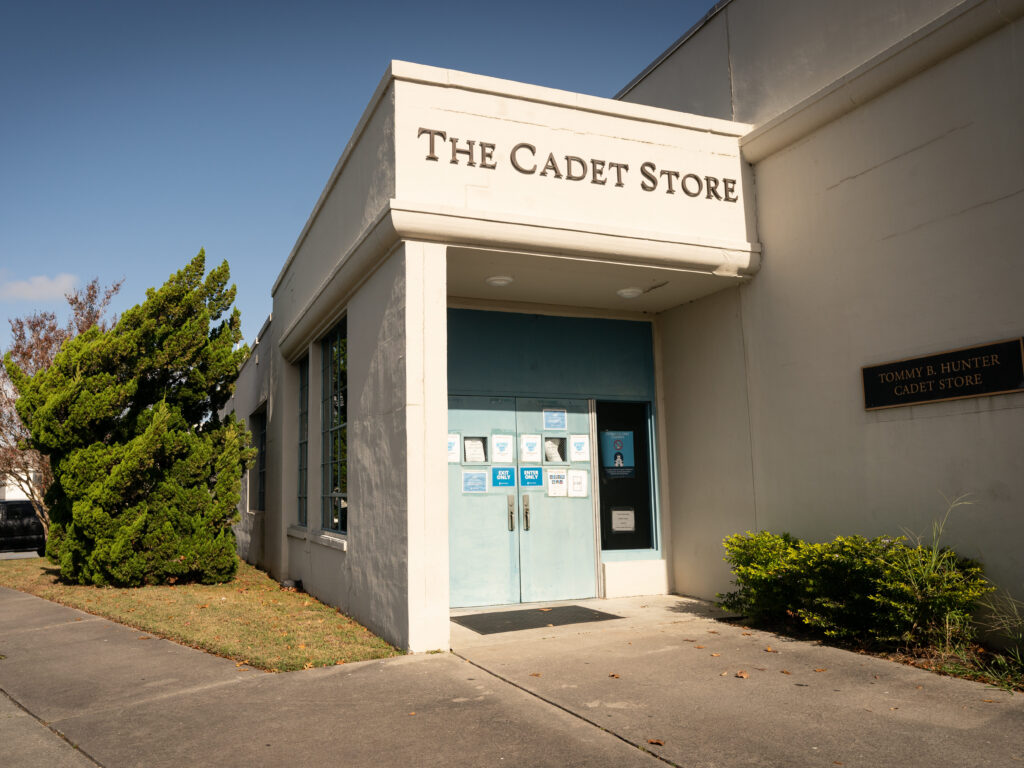 Tell us what you think!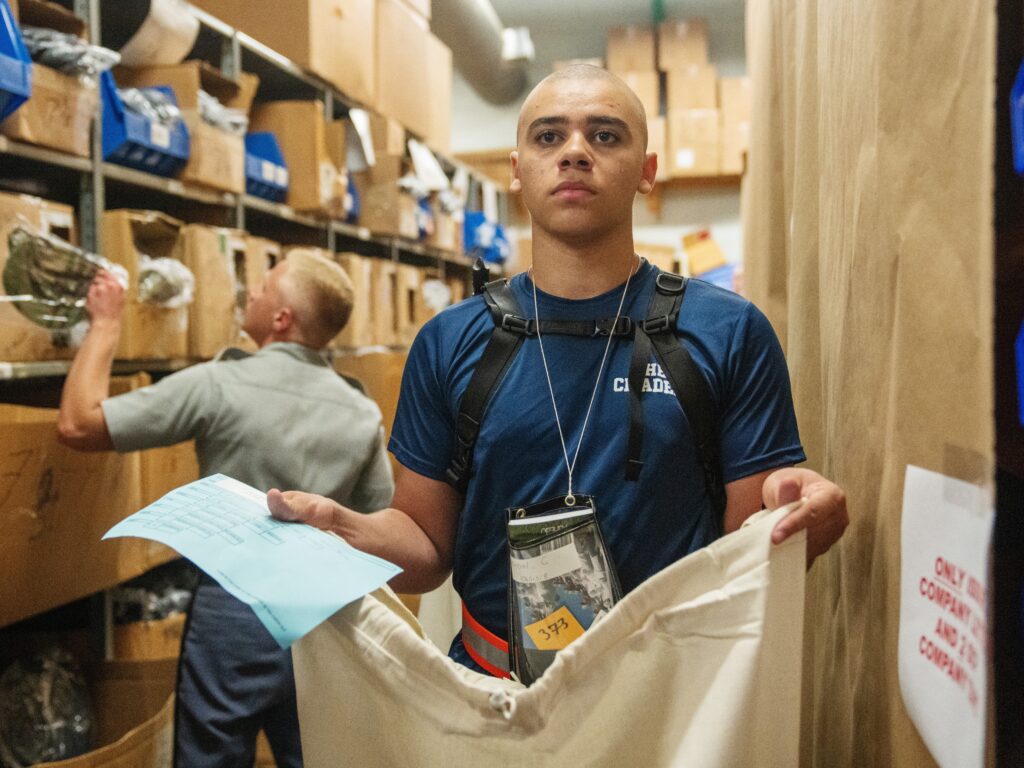 ---
Do you have a cadet store question?
Contact Martha Lewis, Director of the Cadet Store and Barbershop, at Lewism@citadel.edu or (843) 953-4809.