The End of the Fourth-Class System
Recognition Day is a momentous occasion in the life of a knob. It means the end for rigid formations, walking in single file at breakneck speed and the highly regimented way of life that is The Citadel's Fourth-Class System: the toughest college military training system in the country.
Recognition Day begins much the way the first day of military training began for the knobs — with intense physical and mental challenges. Knobs awake well before the sun rises to begin a series of seemingly endless exercises. They do push-ups and sit-ups and run drills back and forth across Summerall field for hours.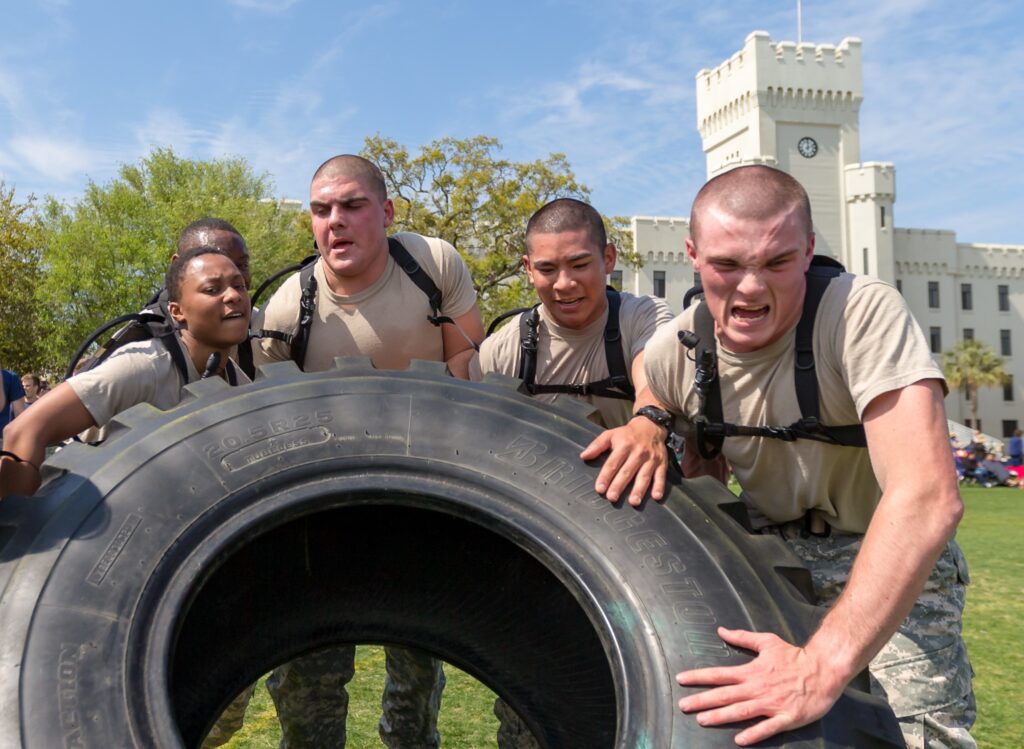 Recognition day is the culmination of the rigid discipline endured throughout knob year and the beginning of a new chapter in The Citadel's leadership development process. After hours of grueling physical work followed by a Spirit Run, cadets are called onto the checkered floor of their barracks where, after more pushups, they listen in silent exhaustion for a message from their Regimental Commander.
It is this senior leader who announces over the loudspeaker that the Fourth-Class system is no longer in effect. From then on, the students will be recognized by their first names by all upperclassmen and welcomed into the Corps of Cadets. The next day, the freshmen dress for parade and march down to Marion Square, the site of the original Citadel campus.
Click here for the 2023 schedule of events for Recognition Day and Corps Day.
Recognition Day