The Citadel Commencement Ceremonies
Commencement exercises are held in May of every year to confer academic degrees upon members of the South Carolina Corps of Cadets and students in The Citadel Graduate College. For family and friends, it is a momentous occasion to celebrate the hard work and outstanding academic achievements of their loved ones.
A week of events leads up to graduation day, including the Star of the West competition for the best drilled cadet, commissioning ceremonies, and the Long Gray Line parade in which the graduating class becomes part of the long gray line of alumni when they transfer command to the upcoming senior class.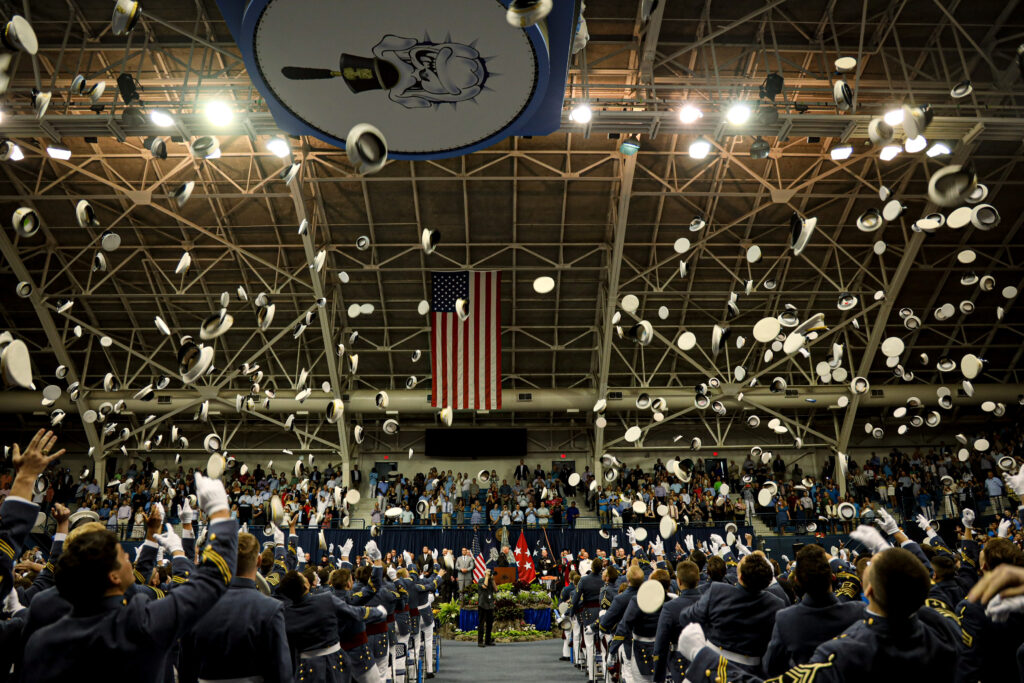 South Carolina Corps of Cadets Commencement Ceremony
Citadel Graduate College Commencement Ceremony