Welcome Aboard
Congratulations on your decision to pursue a career at The Citadel. Intellectual curiosity and a passion for impacting the world are what drive our community. We are excited by the energy and spirit you'll bring to our team!
On this page, you will learn about helpful tips you might need, prior to your start date. This page will give you an overview of how to prepare for your first day of work, resources available during your transition and more.
What to Expect
Starting any new role can be confusing and overwhelming. At The Citadel, we'll be sure to offer you all of the resources you might need to make your start as simple as possible.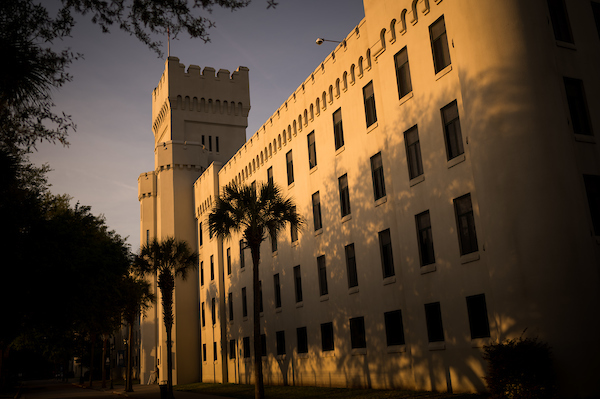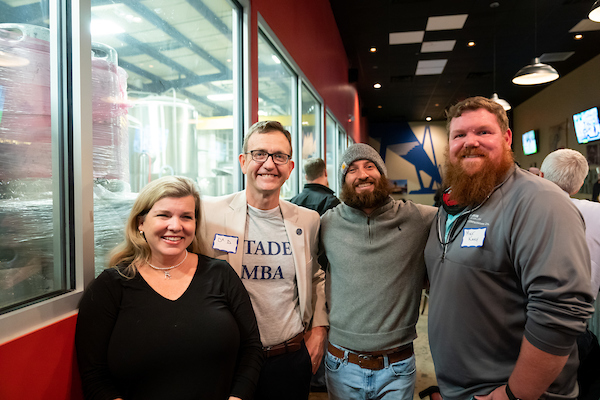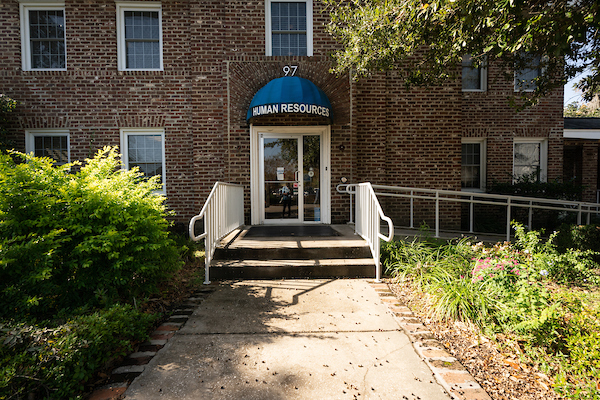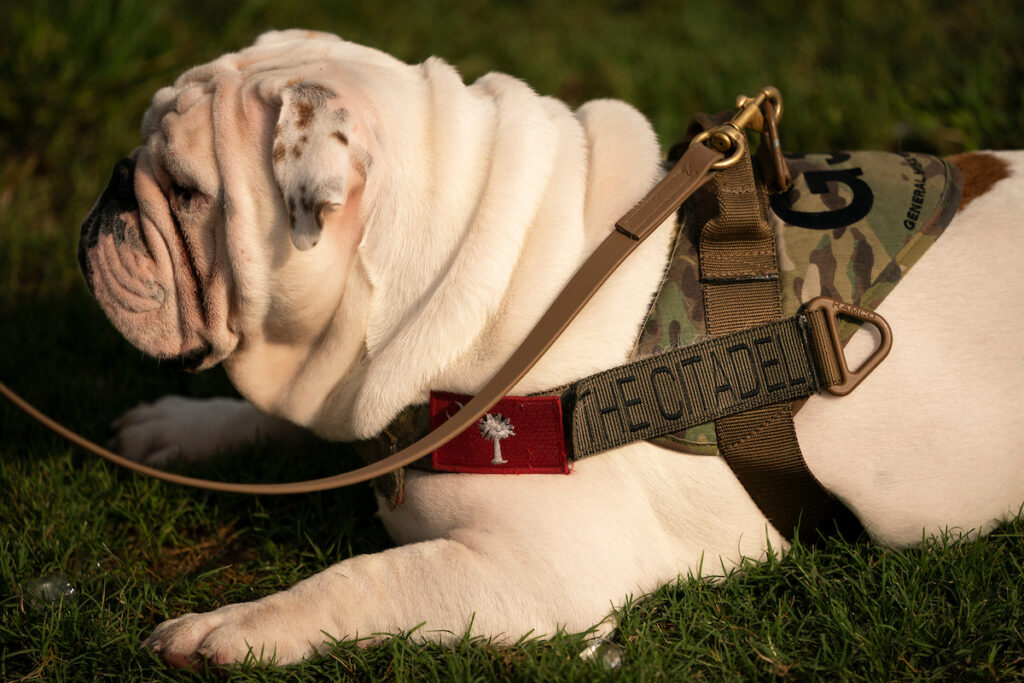 Before You Start at The Citadel
If you are interested in hearing what makes The Citadel a special place to work, take a look at what some of our employees have to say.
There are a few items you'll want to ensure you complete before stepping foot on campus. You can login to your portal and review your onboarding checklist.
Whether or not you are new to the Charleston metro area. You may want to get acquainted with your route into work. Generally, employees will park in Kovats Field. Planning your commute with rush hour traffic in mind will help you make it to your first day on time. You'll get a parking pass on your first day and the parking office is located quite close to the lot.
Feel free to use our campus map or our interactive, virtual tour of campus to get an understanding of where your office is, in relation to other landmarks and buildings.
You likely have a lot of other questions. We created a Frequently Asked Questions (FAQ) page for this very reason. Feel free to visit that page, before you start, to help answer a lot of the questions.
You will want to get acquainted with The Citadel's policies. These can be found on the College Policies webpage.
Working for The Citadel comes with a variety of benefits. We've outlined many of these in our Benefits section of the HR website. We are constantly adding partners to this benefits section. If you come across additional benefits that we have not published, let us know.
New Hire Graphics
Use these graphics to announce to your social media network that you have accepted a new position with The Citadel!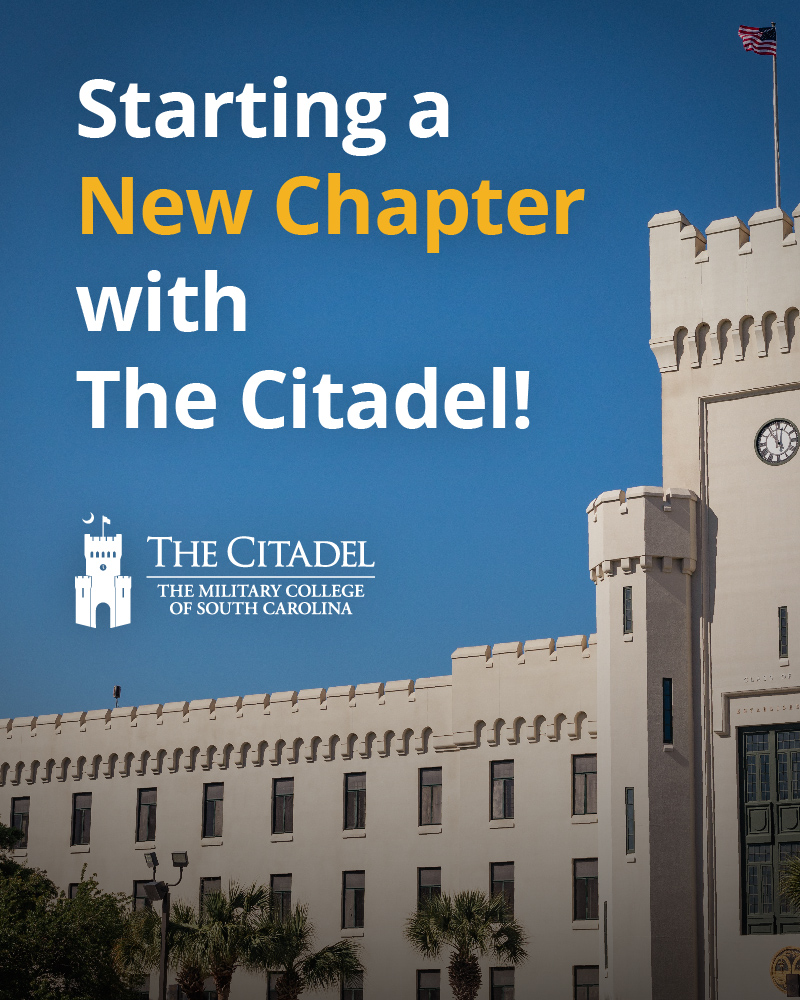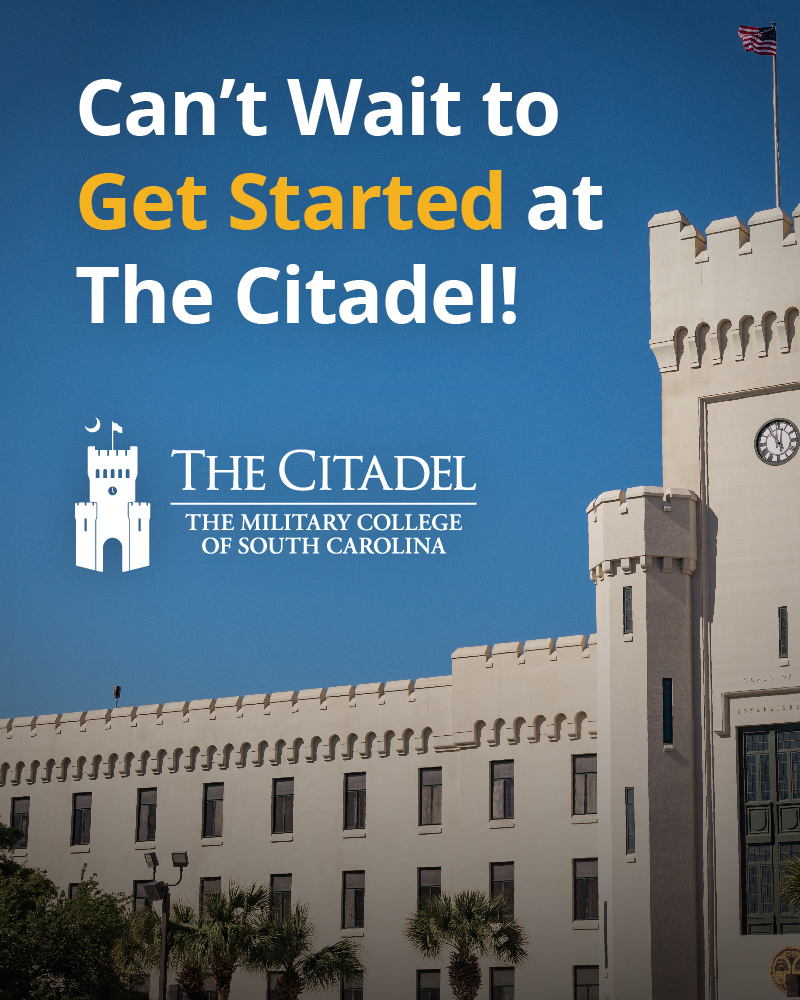 ---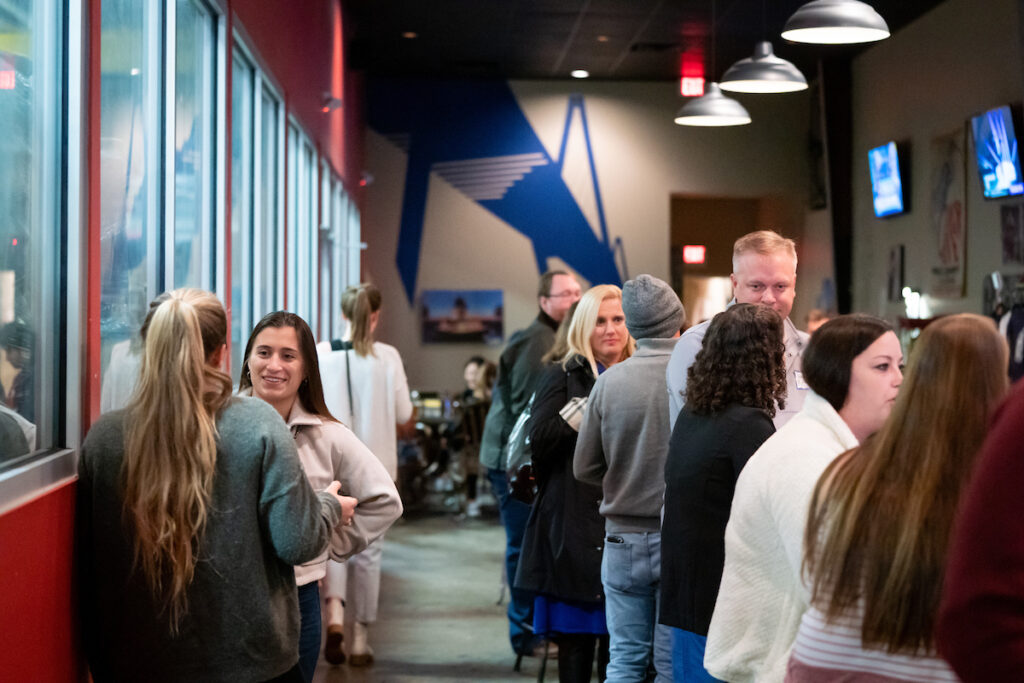 Your First Day & Beyond
We are excited you have decided to join The Citadel and look forward to seeing you on your start date. To ensure a smooth transition, the Human Resources department has crafted a robust onboarding offering to get you up and running.
Complete the Paperwork

If you've accepted a role through our Human Resources department, you should have access to checklist powered by our PageUp system. Additionally, you will have a DocuSign I-9 (employment eligibility) form emailed to you for completion. Original, unexpired documents from either List A or List B and C on your I-9 form must be physically presented to HR within three business days of the first day of employment.

The rest of your paperwork can be completed within our college-wide web portal called Lesesne Gateway. Lesesne (La-Sane) Gate, the entry gate into campus, is the namesake of the online portal.

Are you missing access to these? Please review our FAQs page first. If you cannot find this information after reviewing the FAQs page, feel free to reach out to our our HR team.
Bring Your Approved Form of ID to HR
Get Your OneCard

The Citadel's OneCard is the college's multipurpose campus I.D. card that functions mainly as a campus debit card. You'll receive a 10% discount on many of the services offered on campus (dry cleaning, etc.). It replaces all previous versions of Citadel I.D. cards. It is your official identification while you are at The Citadel.

Pick up your OneCard (8 a.m. to 4:30 p.m. Monday – Friday) at the OneCard office. Remember to carry your OneCard with you at all times. Many departments use the OneCard to grant access to their building, information and services in an effort to keep our campus secure.
Attend the New Employee Experience

As one of our best assets for new employees, this orientation will equip you with all of the knowledge you'll need to succeed in your role and, more broadly, on our campus. Our senior leadership kicks off the day, followed by other leaders on our campus offing valuable insight into their areas of expertise. We provide both breakfast and lunch in addition to offering a cadet-led campus walking tour. By the end of the day, you'll feel right at home.
30-Day, 60-Day, 90-Day Check-ins

As your HR community, we want to know how you are feeling in your new role. Our Employee Relations Manager, Melantha, is here for you. You are welcome to come by the HR building and have a private conversation with her. You should hear from one of us in HR, via email, as these milestones occur. Be on the lookout for these messages. However, if you are in the middle of these check points or past 90 days and want to chat, we encourage you to stop by!