A Day in the Life
Life on The Citadel's campus is the best way to work in Charleston. Stop into our full service Starbucks on campus before your day starts. Between our parade deck (Summerall Field) and Hampton Park, right next to campus, you'll have access to the most green space on the peninsula. Anyone you need to connect with will be within walking distance from your office, which is a great excuse to get outside year-round.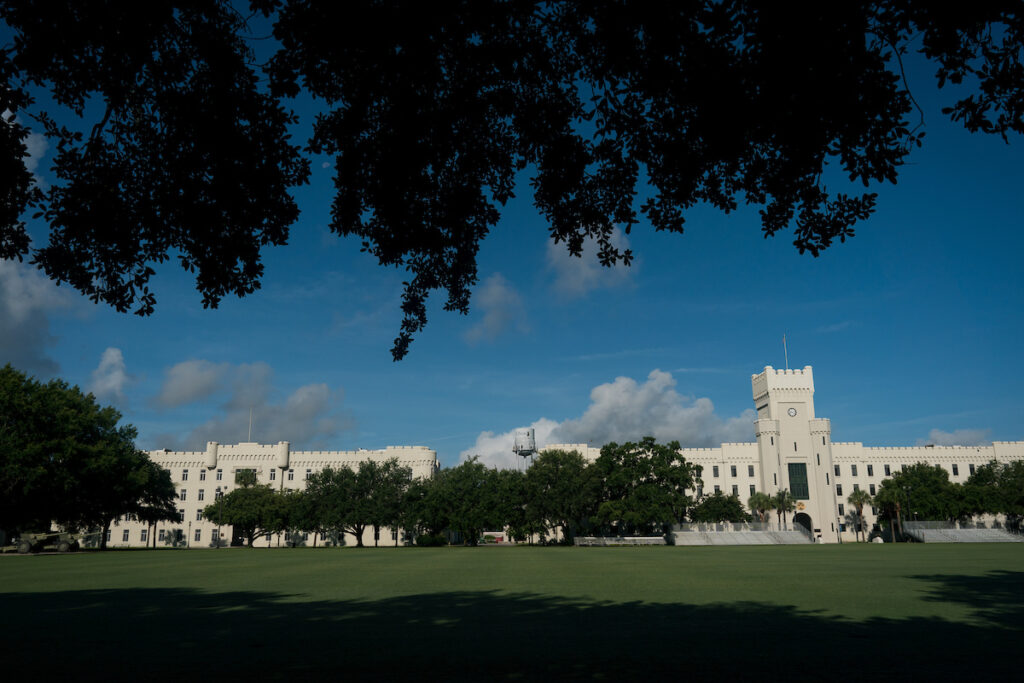 When at your desk, you'll be inspired by the bright minds who work alongside you at The Citadel. During lunch, you won't have to venture far to feel like you have a variety of options. With restaurants like Chick-fil-a, Fresh Kitchen and Bond Café on campus, you can make the most of your lunch break.
Toward the end of your day, you can stop by the on campus post office, dry cleaner, tailor shop, barber shop, ATM or gym without stressing about the downtown parking. Our west side of campus overlooks the Ashley River and offers indescribable sunsets each evening. Can you see it yet? This is the good life.
Hear From Our Employees
The Citadel recruits the best and brightest from across the country. We work hard to create the best experience possible for our many employees. Don't just take our word for it. When we asked our employees what makes The Citadel a special place to work, this is what they had to say…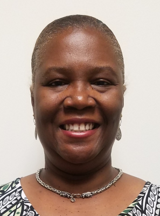 "I have the pleasure of working directly with faculty, staff, students, community members, and guests of The Citadel campus every day… It's great to know The Citadel has allowed me to have an impact on so many people over my 28 years of employment."

Ruby, Daniel Library, Hired in 1994
"The Citadel is a special place to work, because it is special to me. I fully believe in what we do here every day… all of us- cadets, graduate students, faculty, and staff. It's just in my heart."

Jeff, Admissions, Hired in 1995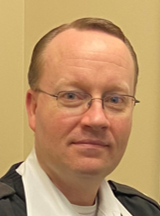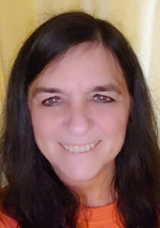 "I love the family atmosphere at The Citadel. I have met so many wonderful people I now call family."

Carla, Construction Management, Hired in 1994
"The Citadel has always supported my teaching and researching interests (geographical focus on Africa and topic focus on multinational peacekeeping), allowing me to combine practical, real-world experiences with academic insight, in the classroom."

Terry, Political Science, Hired in 1992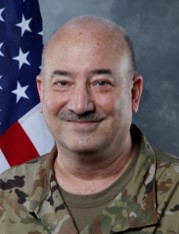 Benefits and Perks of Working at The Citadel
Real Work/Life Balance

Many organizations these days will tell you how they value your work/life balance. Here, we put action behind our words. Year round, most employees observe 8:30 am to 5 pm workdays, with one hour lunch breaks. During the summer, many of our departments operate on compressed work weeks. This means that you can truly take advantage of all that Charleston has to offer. Here, you can set your out of office away message and hit one of our many local beaches. During the winter, our campus recognizes a number of holidays so you can enjoy some additional time to recharge.
Learning and Development

At the Citadel, our learning and development practices are more than just webinars. Your co-workers will encourage you to take advantage of our tuition waiver program. Qualifying faculty and staff will have the opportunity to take classes. Participants in the program may enroll in six (6) credit hours each semester without paying registration and course tuition, allowing employees to earn their degree over time with little to no personal expense. Work during the day and get an MBA during the evening. We even have all of the steps outlined on our FAQs page. You'll have free access to a plethora of resources like the Wall Street Journal and Post & Courier, among others. With so many resources offered, you'll have no shortage of opportunities to up-skill and grow.
Serving the Community

Do you enjoy helping others? You'll love it here. Between the on campus blood drives, food and clothing donations, you'll have more than your fair share of opportunities to make our community a better place.
Convenience of The Citadel

The Citadel can be your one-stop shop for work and personal needs. Our campus boasts a variety of restaurants, health and wellness options and routine errand stops. Utilize the employee discounts at the on campus dry cleaner, tailor shop and barber shop. Our full service Starbucks is a great place to meet members of the historic Wagener Terrace community. Need to mail a package? Stop by the on campus post office. The on campus gym is free to employees and their immediate family. We also offer an ATM on campus. Save your weekends for spending time with family, exploring Charleston or just relaxing at home.
Life on the Water

The Citadel's Swain Boating Center is a new, on campus, state-of-the-art facility. The new boating center provides faculty and staff with unprecedented access to the Ashley River and all the athletic, recreational, and educational opportunities it affords. 13 to 18 foot boats, kayaks, stand-up paddleboards, and fishing rods are all available for rental significantly below market value for the area. Employees also receive parking at The Citadel Beach Club, located on the coveted Isle of Palms. The Beach Club property boasts a five-acre, oceanfront layout with green lawn and recreational spaces. Ashley River or Isle of Palms Beach? Don't worry, you won't have to choose.
State Employment Benefits (PEBA)

Many of our employees celebrate the quality of healthcare, retirement benefits and time-off packages offered here. Employer-matching (5%) or pension retirement plans in addition to strong healthcare (e.g., medical, dental, vision, etc.) options and time-off packages (e.g., 15 vacation days, 15 sick days, 13 holidays, 2-6 weeks paid parental leave for Full-Time Employee positions) create a sense of security for our employees. Plus, we offer long-term disability insurance, a robust employee assistance program and workplace accommodations. You can find more information on the State of South Carolina's Benefits and Leave page. Additionally, you can find more information on The South Carolina Public Employee Benefit Authority (PEBA) using their website.
Paid Parental Leave

In 2022, the State of South Carolina passed a bill offering parental leave for Full-Time Employees (FTEs). The bill goes into effect on October 1st, 2022. Qualifying employees can receive: 6 weeks of paid leave for the employee who gives birth, 2 weeks of paid leave for the employee who does not give birth but is a new parent. The bill also covers those who choose to adopt and/or foster: 6 weeks of paid leave for state employees who are the primary caregivers of the child, 2 weeks of paid leave for the employee who is not primarily responsible for the care of the child, and 2 weeks of leave for employees who foster.
Mental Health Support

Employees enjoy access to our Employee Assistance Program (EAP) that provides counseling services to The Citadel's workforce. MYgroup is now offering an additional method of accessing virtual counseling via BetterHelp's comprehensive online platform. Simply click the image or here to access the flyer.

Additionally, employees enrolled in The Citadel's health plan are able to utilize Meru Health, a 12-week treatment program combines therapist and psychiatrist support, a biofeedback training device, anonymous peer support, meditation practices, and habit-changing activities for sleep, nutrition and more. The program is divided into weekly themes focusing on tackling mental health challenges with multiple approaches and building habits to prevent relapses.
Student Loan Forgiveness

Through the College Cost Reduction and Access Act of 2007, Congress created the Public Service Loan Forgiveness Program to encourage individuals to enter and continue to work full-time in public service jobs. Under this program, borrowers may qualify for forgiveness of the remaining balance due on their eligible federal student loans after they have made 120 payments on those loans under certain repayment plans while employed full time by certain public service employers. Since borrowers must make 120 monthly payments on their eligible federal student loans beginning after October 1, 2007 before they qualify for the loan forgiveness, the first cancellations of loan balances will not be granted until October 2017.

Any non-defaulted loan made under the William D. Ford Federal Direct Loan Program (Direct Loan Program) is eligible for loan forgiveness. (See below for information on how non-Direct Loans may be eligible.) The Direct Loan Program includes the following types of loans:

– Federal Direct Stafford/Ford Loans (Direct Subsidized Loans)
– Federal Direct Unsubsidized Stafford/Ford Loans (Direct Unsubsidized Loans)
– Federal Direct PLUS Loans (Direct PLUS Loans) – for parents and graduate or professional students
– Federal Direct Consolidation Loans (Direct Consolidation Loans)

Although loan forgiveness under this program is available only for loans made and repaid under the Direct Loan Program, loans made under other federal student loan programs may qualify for forgiveness if they are consolidated into a Direct Consolidation Loan. However, only payments made on the Direct Consolidation Loan will count toward the required 120 monthly payments. The following types of loans may be consolidated into the Direct Loan Program:

– Federal Family Education Loan (FFEL) Program loans, which include:
– Subsidized/Unsubsidized Stafford Loans
– Federal PLUS Loans – for parents and graduate or professional students
– Federal Consolidation Loans (excluding joint spousal consolidation loans)
– Federal Perkins Loans
– Certain Health Professions and Nursing Loans

You can find out more information on this fact sheet.
Other Charleston Area Perks
As a long-standing institution, a variety of local businesses recognize the importance our community of employees play in the Charleston area. Our list of additional perks can be found here.
Perks Beyond Charleston
Our employee benefits and perks go beyond the Charleston area. We've outlined how your employment for The Citadel can stretch beyond our bustling metro area.
The Citadel Lifestyle
How many workplaces can offer a lifestyle? Between the work/life balance, educational and service opportunities, convenience of campus, and perks, working here isn't just a new job- it's a new lifestyle.