This program is offered online.
Become a Leader in the Field of Strength and Conditioning
Develop the skills to earn a job in any realm of the strength and conditioning industry with a B.S. in Strength and Conditioning:
Elite and professional sports
Collegiate athletics
High school athletics
Adolescent and youth athletics
Military personnel
Fire/rescue professionals
Law enforcement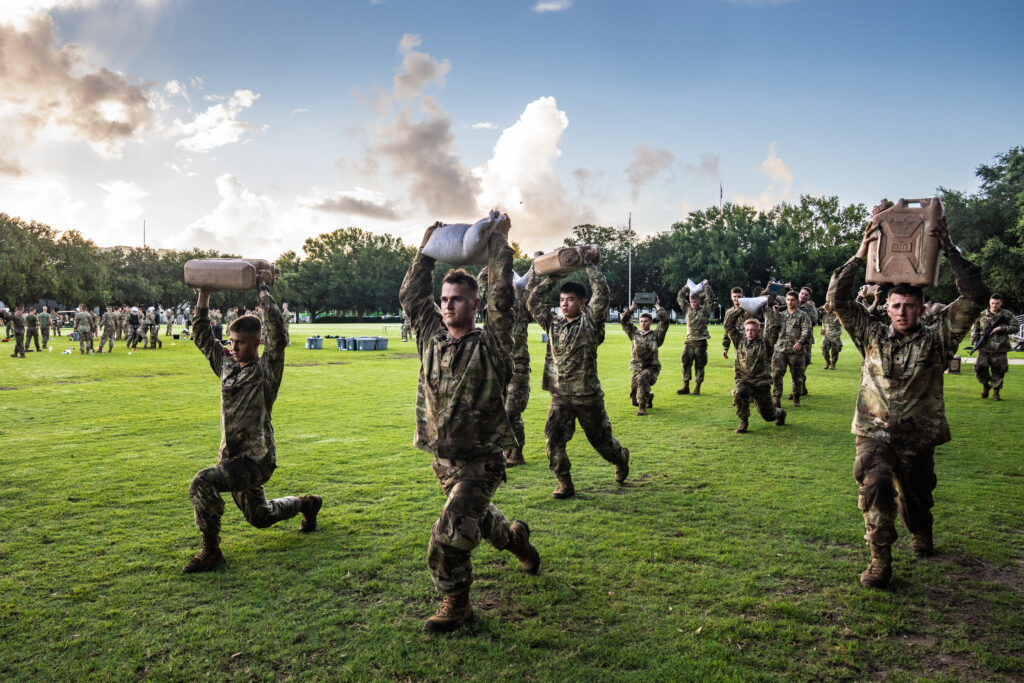 About the Online Bachelor's Degree in Strength and Conditioning
This program equips strength and conditioning professionals with the knowledge and skills to develop sport and tactical athletes. Graduates from this program will possess the following key skills:
Mastery of Technique – Demonstrate excellent technique in resistance training, speed development, Olympic weightlifting, and plyometric exercises.
Program Design – Construct comprehensive training programs tailored to meet the unique demands of any sport or tactical population.
Testing & Performance Monitoring – Administer tests to evaluate physical preparedness (e.g. muscular strength, power, speed, aerobic capacity, etc.) and monitor long-term performance trends.
Evidence-Based Decision Making – Analyze testing data to profile each athlete and individualize training programs.
Soft Skills – Develop communication strategies to maximize athletes' understanding, performance, and long-term development.
The program includes 122 hours of coursework. Thirty eight (38) of these hours are dedicated to general education. Sixty six (66) of these hours are applied towards major coursework, and the remaining eighteen (18) hours are available for elective courses. Elective courses can be used to learn additional skills in the areas of strength and conditioning, psychology, sports management, business, and leadership.
Why our program?
100% online – The B.S. online degree is delivered 100% online, with all major courses being offered in 8-week blocks. Coursework is delivered asynchronously, allowing students to complete assignments at their own pace in a way that best suits their personal schedule.
Expert Faculty – Learn from faculty with years of experience in practice and research in the field of athletic performance. See our faculty biographies for further details!
Join Our Community! – Join a network of hungry professionals poised to become leaders in the field of strength and conditioning.
Contact the Program Director, Dr. Chris Bellon, to schedule a meeting and learn more about the program!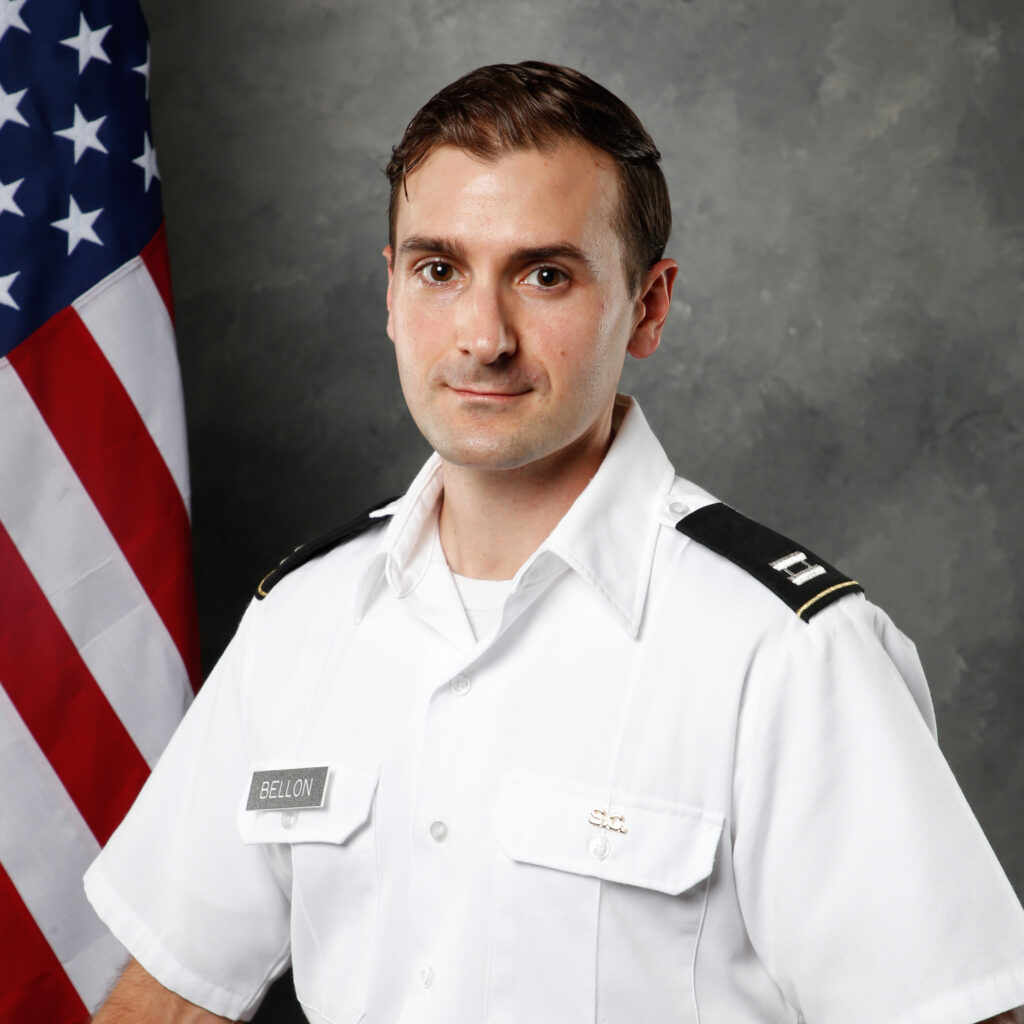 Key Benefits
Learning from the best: As The # 1 Public College in the South, and a Senior Military College, you will learn from world-leading subject matter experts at The Citadel.
Knowing the How: You will complete your B.S. degree having had multiple opportunities to put theory into practice with practical experiences and feedback on your coaching skills from our faculty, all through our robust online system.
Knowing the Why: You will complete your B.S. degree with essential theoretical understanding of the physiological principles of performance and resiliency for tactical athletes.
Advancing your military career: If you currently have a career as a military service member, obtaining your B.S. Degree in Tactical Strength and Conditioning from The Citadel may increase your opportunities for promotion within the military.
Becoming a Professional Tactical Strength & Conditioning Coach: Graduating from The Citadel with your B.S. in Tactical Strength & Conditioning will allow you to have a competitive advantage in gaining entry-level employment as a government or private sector professional tactical strength and conditioning coach.
Preparation for advanced degrees: Graduating from The Citadel with your B.S. Degree in Tactical Strength & Conditioning positions you for advanced studies in tactical strength and conditioning as well as related fields of exercise science and health science.
Click Here For more about our Online Degree Completion Programs.
Degree Completion Program Requirements
As a degree completion program, the total number of credits you will need to take in our program depends upon the number of college credits you have already earned. We will work with you to map out the exact number of credits required to complete your B.S. Degree in Tactical Strength and Conditioning. Courses taken towards your completion of your degree include, but are not limited to:
Measurement and Evaluation
Motor Development
Strength and Conditioning
Biomechanical Kinesiology
Physiology of Exercise
Exercise Testing & Prescription
Leadership in Organizations
Drug and Substance Abuse
Nutrition
Sport Nutrition
Accommodating Persons with Disabilities within Sport and Physical Activity
Psychological Resiliency
Instructional Aspects of Teaching and Coaching
Anatomy and Physiology for Health and Human Performance
Fundamentals of Applied Functional Anatomy and Physiology Lab
Tactical Strength and Conditioning
Care and Prevention of Injuries for Tactical Athletes
Directed Field Experience in Tactical Strength & Conditioning
Internship in Tactical Strength & Conditioning
Admission Requirements
Completion of the online evening undergraduate application.
Submission of all official transcripts from regionally accredited colleges or universities attended. Courses with a grade of C or higher will be considered for transfer to The Citadel. All transcripts must be received in order for the application to be complete and reviewed.
Submit a one-page letter about why you are interested in the Tactical Strength and Conditioning Program.
---
The Citadel is the #1 Public College in the South offering up to a master's degree (U.S. News & World Report) for 11 consecutive years (2012-2021). The Citadel is also named the #1 College for Veterans in the South.
---
To learn more about the admissions process for this program, please email or call The Citadel Graduate College at (843) 953-5089.
---