Fitness is one of the four pillars in The Citadel's Leadership development model and therefore all cadets are expected to remain physically proficient throughout their entire cadet career. Cadets are required to complete physical fitness assessments twice a year during all four years at The Citadel– once in the Fall semester and once in the Spring. These assessments include the Cadet Physical Fitness Test (CPFT) and body composition screenings.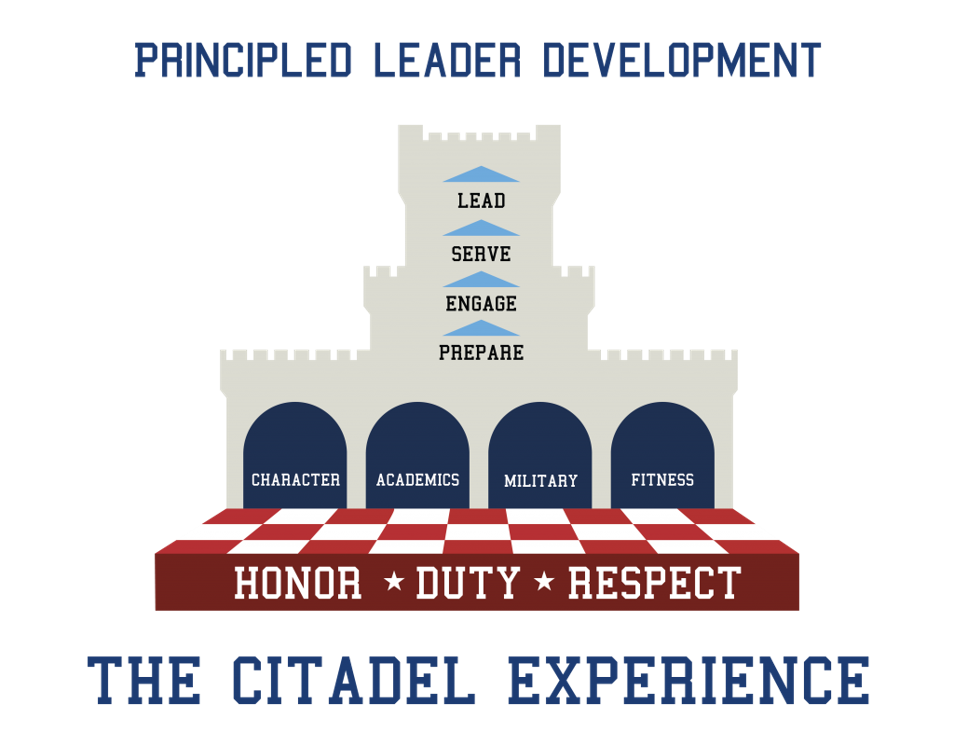 The Citadel's Cadet Physical Fitness Test (CPFT) is a 3 event test that consists of strength and endurance assessments from various branches of the United States military. The first event is a 2 minute hand release push-up assessment adopted from the U.S. Army's new ACFT, followed by the maximal effort plank (U.S.M.C standard) and the final event is the Navy's 1.5 mile run. Cadets are expected to maintain at least the minimum passing standards for each of these three events in order to be considered physically proficient.
In addition, all cadets must also maintain the body composition standards used by the U.S. Army to include height, weight and body fat percentage. If a cadet exceeds the maximal allowed weight for their height he/she will be screened for body fat percentage using the Army's measuring tape standard.
Cadets who fail to meet both the CPFT standards AND body composition standards will be enrolled in the Commandant's Physical Remediation Program.
Physical Fitness Standards
Body Composition Standards