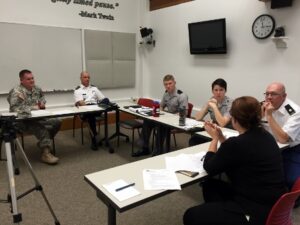 The Public Speaking Lab strives to help members of The Citadel community improve their abilities and confidence when it comes to public speaking.
During an appointment, you will practice your presentation with members of The Public Speaking Lab staff. Your presentation will be recorded and you will receive feedback from the PSL team to help improve your presentation and public speaking skills.
The Public Speaking Lab is open weekdays and by appointment. Appointments can be made by calling 953-5103 or sending an email to psl@citadel.edu.