Scholarship Fuels a Passion for Cybersecurity
Annabelle Miller received an unexpected email from Larry Valero, Ph.D., head of the Department of Intelligence and Security Studies. The email announced the South Carolina CyberCorps: Scholarship for Service (SFS), and she got excited.
The Scholarship for Service is a National Science Foundation grant award that covers tuition and includes a $25,000 stipend for room, board and fees. The design of the scholarship is to recruit and train professionals to meet the growing demands of the cybersecurity profession. To be eligible, recipients must be pursuing a major in computer science, intelligence and security studies, or criminal justice with a minor in cybersecurity. SFS scholarship recipients must work for the Department of Defense in a cyber-security capacity for three years following graduation.
An intelligence major from Wilmington, Delaware, Miller quickly applied. After writing an essay on Chinese cyber hacks and interviewing with Valero, she learned that she received the scholarship. "My parents have been paying for my tuition since I was in pre-K," said Miller. "I went to Catholic school my whole life until I came to The Citadel. They never told my brother and me, but they expected us in a way to pay them back by getting scholarships."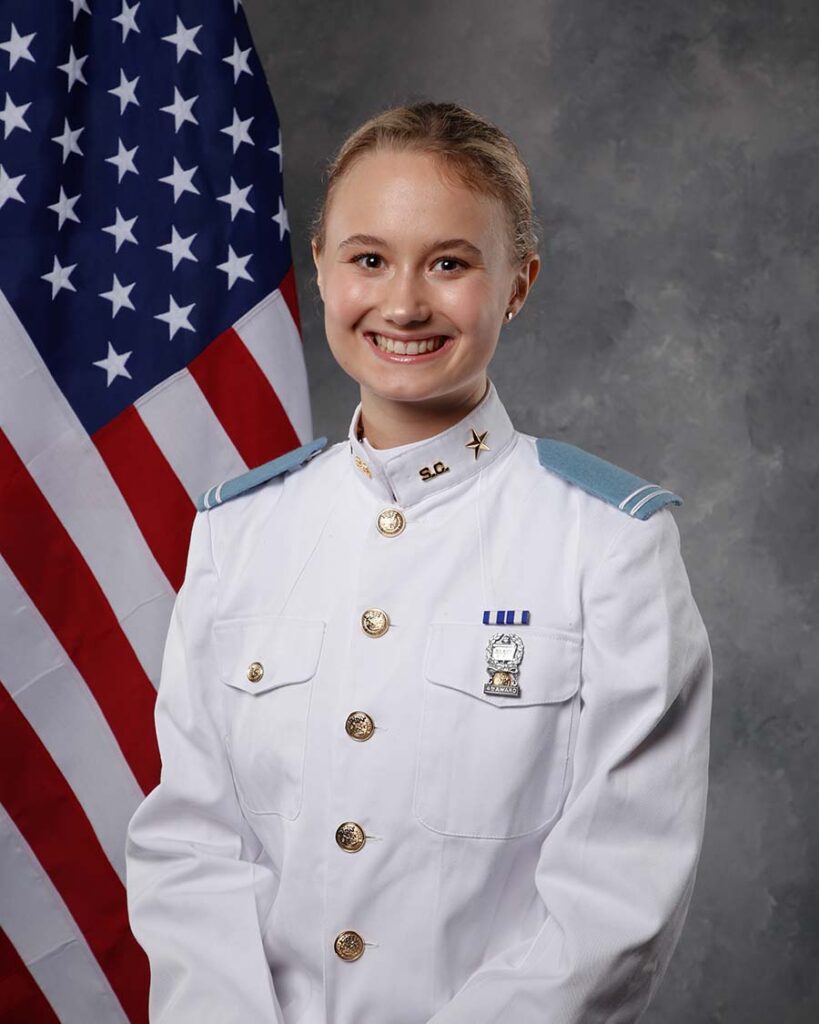 Annabelle Miller knew she wanted to work for the government. However, it was the scholarship offer that opened her eyes to a career in cyber security. "I never expected to be interested in computers or coding, and it's just opened a new door for me. Because the field is in such high demand, everyone wants someone with cybersecurity or computer science background."