Complete Your Degree at the Swain Department of Nursing
The Swain Department of Nursing is dedicated to growing the next generation of nursing leaders. The department offers a quality education to provide quality care. The Degree Completion Program allows students to complete their nursing degree at The Citadel. You can earn your Bachelor of Science in Nursing (BSN) from The Citadel in a civilian classroom. Coursework is primarily in the evening.
Classes and clinical experiences for evening students are completed during evening hours and occasionally during the day and on Saturdays, and are designed for the student who needs flexibility in their learning environment. Both the Corps of Cadets and evening students earn a Bachelor of Science in Nursing (BSN) Degree upon completion of the program.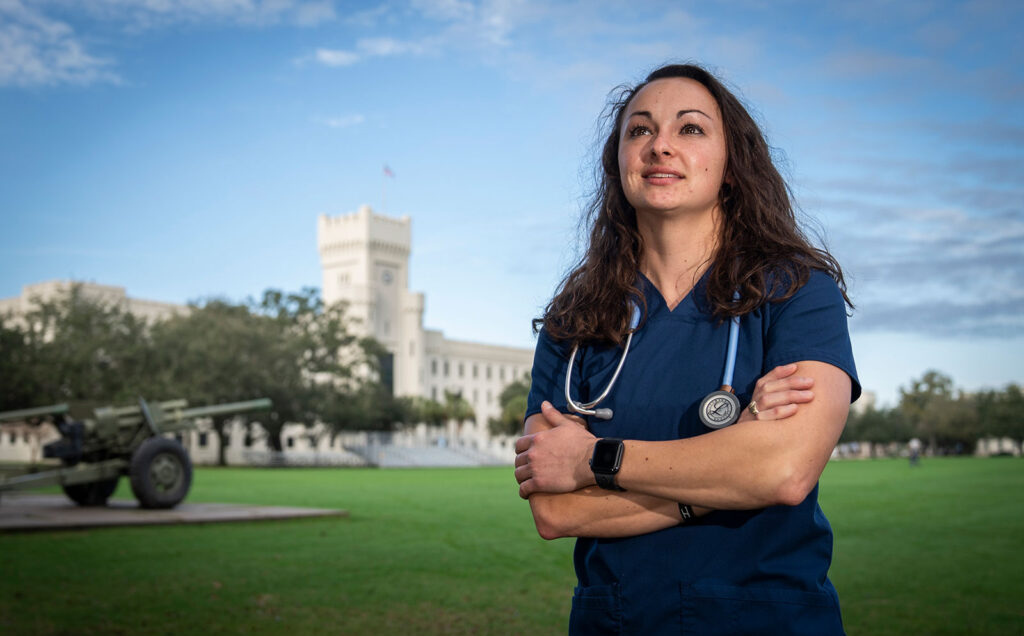 Our evening program is specifically designed for the adult student who may have work and family responsibilities. It is not an accelerated program but rather an evenly paced educational experience.
A cumulative GPA of 3.0 or higher with a "B" or better in all math and science courses.
The program is designed to enable a full time student to complete the upper division of the program and receive a Bachelor of Science in Nursing in five semesters. Courses and clinical experiences are in the evening with an occasional clinical experience during the day. Evening clinicals start at 3pm.
---
The application deadline is October 1 for early decision and March 1 for final decision.
Learn more: Admission Requirements │ Prerequisite Courses │ Curriculum │ Contact Us