Become a Physicist at The Citadel
We are innovators and developers of technology.
We discover the fundamental laws that describe our universe.
We solve practical problems for society.
Our department is a small and close-knit physics community focused on working with undergraduate students. We offer our students support to grow as scientists and leaders.
We offer a BS in Physics as well as minors in Aerospace Science and Applied Physics.
We are excited that you are here to learn more about our department. Please reach out to Dr. Hank Yochum (hyochum@citadel.edu, 843-953-6953) if you have any questions about our department or would like to meet to get a tour of our labs.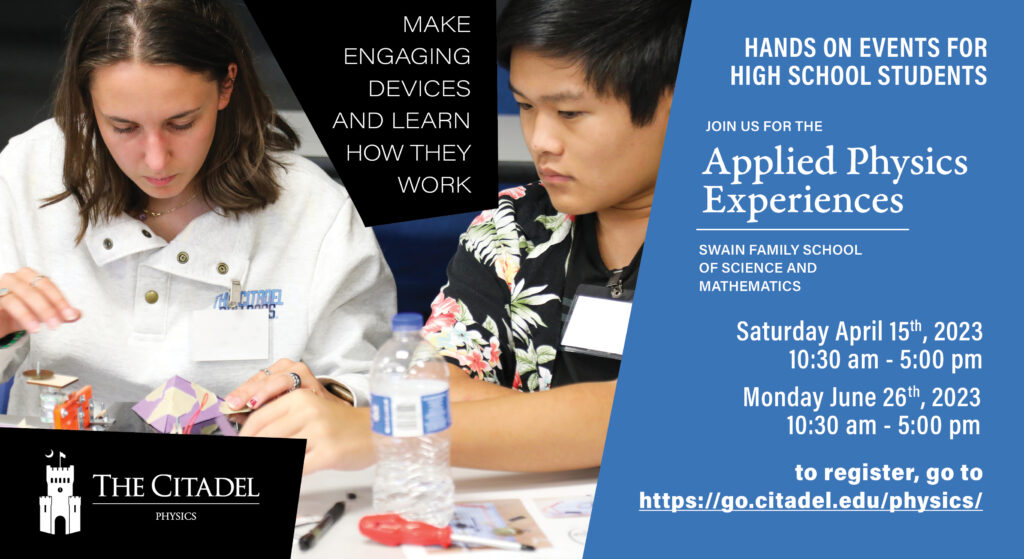 Upcoming Events
Summer 2023, Applied Physics Experience for High School Students, Monday, June 26, 2023
More info and Registration on Eventbrite!
Updates