Take your career in sport and athletic performance to the next level!
Become a trained professional in enhancing athletic performance across a variety of levels:
Youth, high school and collegiate level athletics
Elite, professional and international athletics
Tactical populations: military, law enforcement or fire/rescue personnel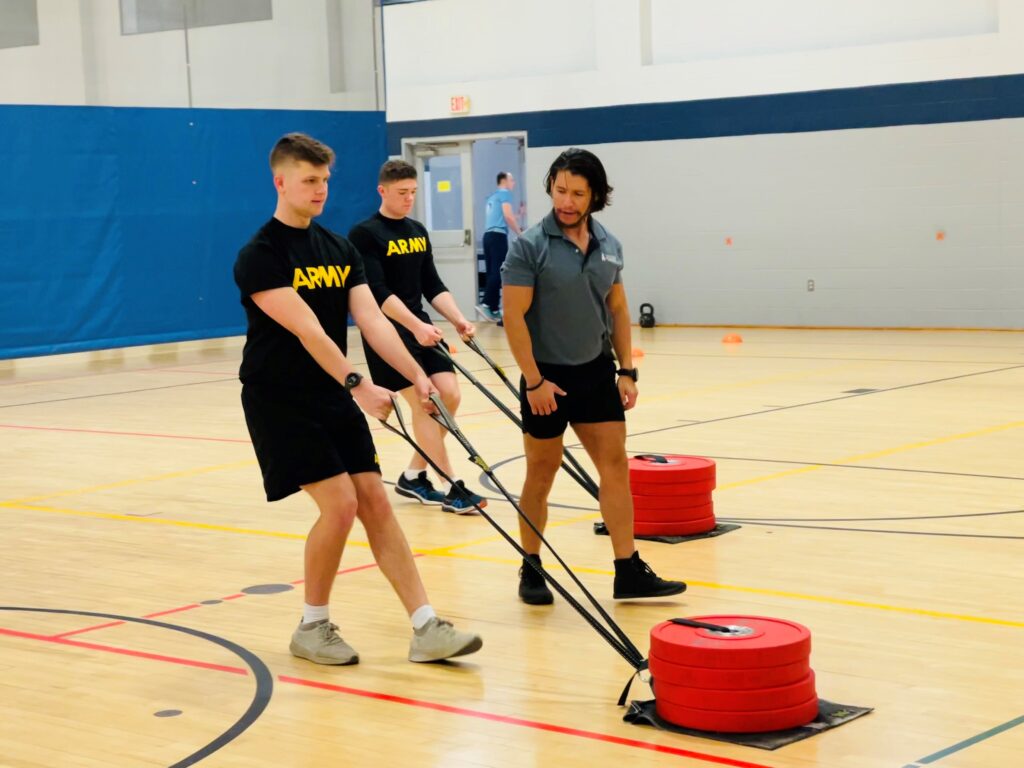 Earn career advancement opportunities across multiple career paths:
Strength and Conditioning Coach
Physical Education Teacher
Sport Coach
Personal Trainer
Athletic Trainer
Physical Therapist
About the Coaching and Athletic Performance Concentration
This concentration develops coaching professionals aiming to maximize their athletes' performance. Graduates from the Coaching and Athletic Performance concentration will possess the following skills:
Coach's Eye – Systematically observe athletic movement skills like elite-level professionals.
Communication – Optimize communication skills for delivering effective instruction and augmented feedback.
Integrated Planning – Integrate strategies for developing strength, power, speed, and endurance into team training and competition schedules.
Athlete Assessment – Select and implement tests to determine athletes' physical strengths, weaknesses, and risk for injury.
Data-Driven Decision Making – Use data to design evidence-based plans that maximize strengths, limit weaknesses, and reduce risk for injury.
The Coaching and Athletic Performance concentration includes eighteen (18) hours of coursework. Nine (9) of these hours include coursework in the areas of coaching philosophy, tactics for effective teaching and communication, strength and conditioning program design, and applied methods in athletic performance. The remaining nine (9) hours include elective courses and a capstone internship. Elective courses can be used to learn additional skills in the areas of strength and conditioning, psychology, sports management, business, and leadership.
Our residential program empowers high-potential individuals to overcome the increasingly complex challenges of preparing tactical athletes for optimum performance and resiliency on and off the job. By completing our program of study, you will expand your skills and knowledge well beyond that offered by professional certifications alone. You will graduate from this program prepared to lead units or groups of tactical athletes in designing and executing their strength and conditioning endeavors.
Why Our Program?
Hands on Experience – Engage in hands-on coaching opportunities under the guidance of a seasoned strength and conditioning mentor from day 1 in the program!
Expert Faculty – Learn from faculty with years of experience in practice and research in the field of athletic performance. See our faculty bios for details!
Join Our Team! – Join a network of successful graduates who've become leaders in their field
Contact the Program Director, Dr. Chris Bellon, to schedule a meeting and learn more about the program!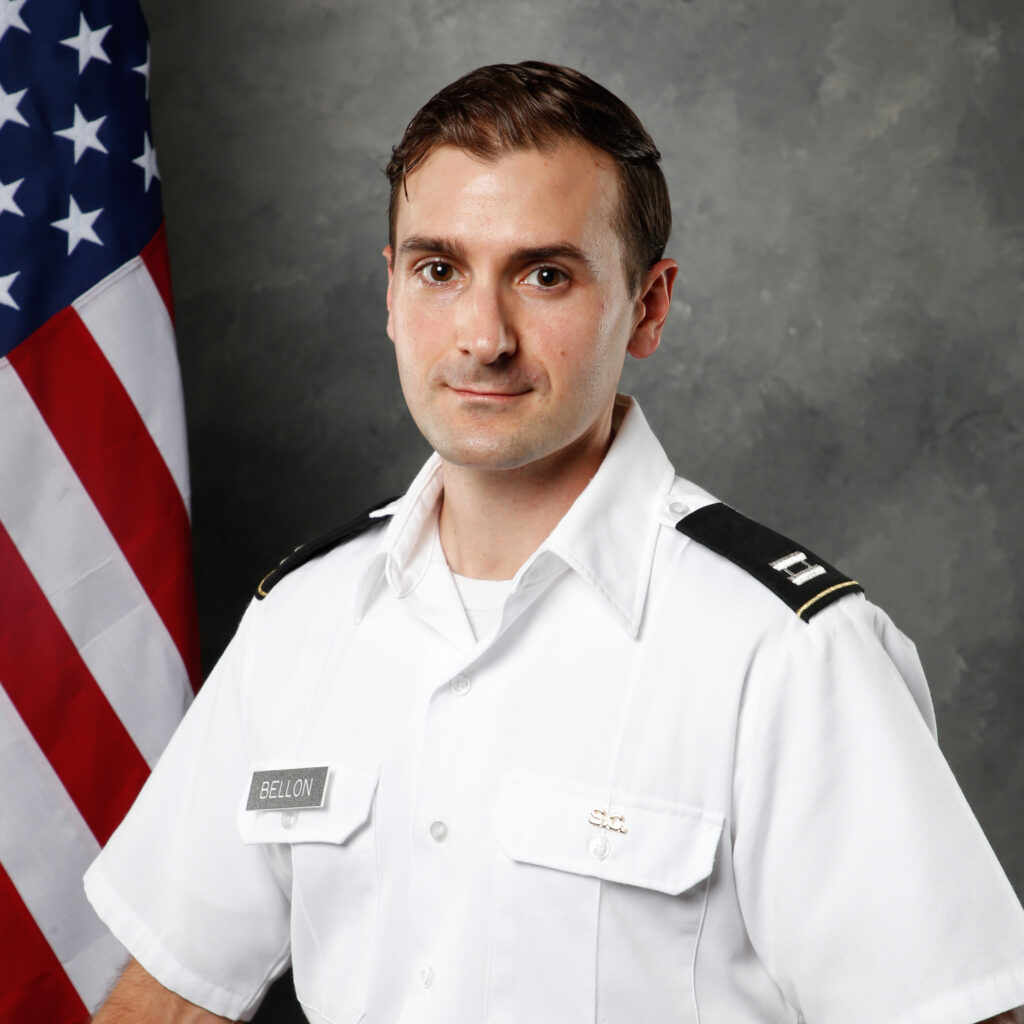 Details
Expand your understanding of the unique physical needs of tactical athletes at the individual and group levels.
Develop individual and unit-level exercise testing procedures that consider the diverse, unique physical demands required of tactical athletes
Apply advanced understanding of functional anatomy, biomechanics, exercise physiology, bioenergetics, and strength and conditioning to develop effective physical performance and resiliency programs for improving individual and unit-level physical fitness
Apply understanding of nutrition, sleep, and other recovery techniques to developing programs for helping tactical athletes effectively recover from their uniquely rigorous training and job demands
Receive feedback on your ability to effectively teach and coach tactical athletes
Recognize the importance of moving beyond the physical needs of tactical athletes.
Understand theories of the interaction between body and mind for improving performance and resiliency
Apply psychological principles of behavior change, motivation and the interaction between physical and mental health to develop programs for improving cognitive and mental performance and resiliency among tactical athletes
Recognize scope of practice.
Recognize signs and symptoms of poor mental health and understand when and how to refer tactical athletes to properly qualified mental health professionals
Recognize signs and symptoms of musculoskeletal injuries and understand when and how to refer tactical athletes to properly trained medical professionals
Understand how to work within a team of qualified and/or licensed professionals, each of whom brings different professional knowledge and skills related to performance and resiliency of tactical athletes
Expand your personal and professional network.
Expand your personal and professional network by learning from and working with world-leading subject matter experts each of whom has an extensive network of contacts
Expand your professional network through internship experiences within tactical units
Develop your personal network by learning and working alongside a peer group of motivated, future leaders in the field of tactical performance and resiliency
Acquire Professional Certifications.
The knowledge and skills acquired during our program are greater than that which you would receive through any one professional certification. However, our program will help you acquire multiple, elite-level professional certifications from organizations such as the National Strength and Conditioning Association.
Holding an M.S. Degree from The Citadel along with professional certifications will help you further differentiate yourself from the competition.
Who Should Apply
This program is for high-performing individuals who demonstrate a passion for and interest in serving the first responders, military personnel, and veterans who devote their lives to protecting and serving others.
An undergraduate degree is required, although an undergraduate degree in exercise science or a related field is not mandatory.
Individuals with prior or current military or first-responder experience.
Individuals holding current professional certifications in fitness and/or strength and conditioning
Admission Requirements
Completion of the online graduate application along with the non-refundable application fee.
Submission of an official transcript reflecting the highest degree earned from a regionally accredited college or university.
Submission of three signed letters of recommendation. These may be from faculty members of the applicant's undergraduate institution and/or from associates in business, government, education, or military service.
Submission of a resume detailing previous work experiences.
A one-page letter describing why you are interested in the Concentration in Tactical Performance & Resiliency.
All admission materials should be submitted to The Citadel Graduate College
Program Requirements
The M.S. in Health Exercise and Sport Science with the Concentration in Tactical Performance & Resiliency consists of thirty-six (36) semester credit hours. Eighteen (18) of those credit hours come from core courses from Health and Human Performance. Additionally, fifteen (15) credit hours are derived from courses specific to the Concentration in Tactical Performance & Resiliency, while three (3) credit hours come from one of approved elective course based on the direction you wish to take with your degree.
Core Requirements (18 Credit Hours)
HESS 501: Nutrition
HESS 505: Motor Development and Motor Learning
HESS 506: Applied Exercise Physiology
HESS 510: Biomechanics of Sport Techniques
HESS 540: Research Techniques & Methods of Analyzing Research in Health, Exercise, & Sport Science I
HESS 544: Exercise Testing
Concentration Requirements (15 Credit Hours)
PSYC 516: Psychological Resiliency for Tactical Athletes
TAPR 601: Introduction to Human Performance & Coaching
TAPR 610: Applied Exercise Physiology and Nutrition
TAPR 640: Tactical Strength and Conditioning
TAPR 699: Capstone Internship in Tactical Performance & Resiliency
Approved Electives (3 Credit Hours, Choose 1)
HESS 534: Accommodating Persons with Disabilities in Sport & Physical Activity
HESS 546: Environmental Physiology
HESS 550: Instructional Aspects of Teaching Physical Education
HESS 560: Research Techniques & Methods II
PSYC 604: Applied Principles of Behavior Change for Tactical Athletes
Graduation Requirements (non-credit bearing)
Darkness to Light training
The Citadel's Principled Leadership Seminar – LDRS 500
Successful completion of the Tactical Strength and Conditioning-Facilitator certification (NSCA)
One (1) or more professional certifications from the list below:

Certified Personal Trainer (NSCA)
Certified Strength and Conditioning Specialist (NSCA)

Proof of current Certification in First Aid and CPR
Proof of current Certification in Mental Health First Aid
---
For 12 consecutive years (2012-2021) The Citadel has been named the #1 Public College in the South offering up to a master's degree (U.S. News & World Report). The Citadel was also named the #1 College for Veterans in the South.
---
To learn more about the admissions process for this program, please email or call The Citadel Graduate College at (843) 953-5089
---