Where is The Citadel Beach Club?
The Citadel Beach Club is located at 4700 Palm Boulevard, Isle of Palms, SC 29451.
The Citadel:

Exit the main gate and stay on Moultrie Street until you reach Rutledge Avenue.
Turn RIGHT onto Rutledge Avenue and proceed until you reach Hwy 17.
At the bank of lights, turn LEFT.
Proceed to and over the Cooper River Bridge, staying on Hwy 17 North.
Interstate 26 (I-26):

Follow signs to Mt. Pleasant (Hwy 17 North) over the Cooper River Bridge.
Cooper River Bridge:

Follow Hwy 17 North for approximately 5 miles.
At the intersection of Hwy 17N and the Isle of Palms Connector (Hwy 517), stay in the RIGHT lane and proceed over the connector.
The connector ends on the Isle of Palms at another intersection of lights.
At this point, turn LEFT onto Palm Boulevard.
This road will make a rather sharp turn to the right and then another sharp turn to the left.
The Atlantic Ocean will be on the right.
---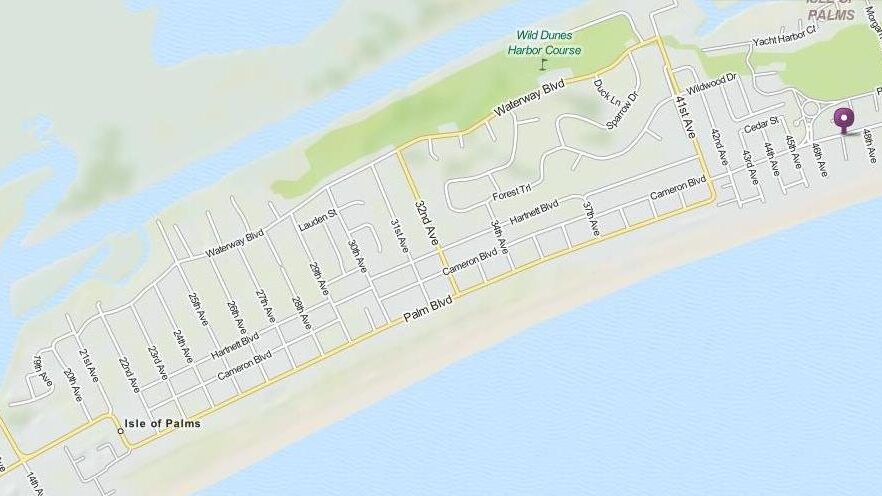 1. Continue down Palm Boulevard for approximately 3 miles until you make a sharp turn to the LEFT.
2. Proceed only one block and again make a sharp RIGHT continuing on Palm Boulevard.
3. You will see the entrance to the Wild Dunes Resort on the left side of the street.
4. Continue a few blocks and The Citadel Beach Club will be on the RIGHT (Ocean) side.
---
To view more campus-wide maps & directions, go to Visit The Citadel web page!