Take the next step in your career by joining the greatest fighting force on earth, The United States Army!
Our Army ROTC program, known as Palmetto Battalion, prides itself on being one of the best ROTC programs in the United States. The program consists of cadets from The Citadel, College of Charleston and Charleston Southern University. Our Palmetto Battalion is currently the second largest Army ROTC program of 275 across United States Army Cadet Command. Members live by the high standards and values of the Army to become principled leaders.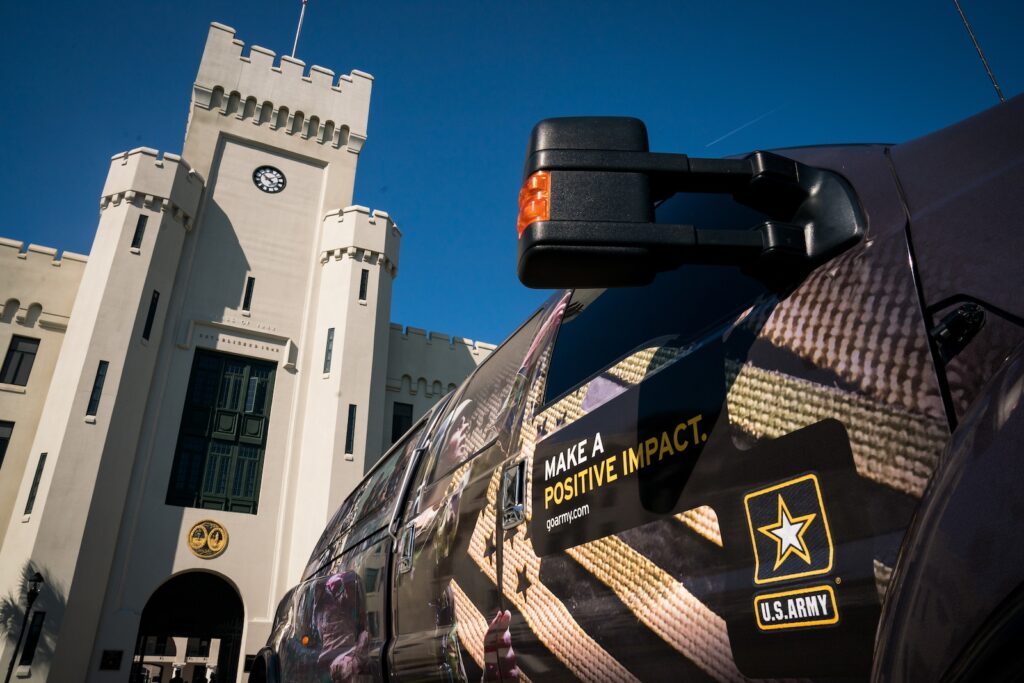 Why Choose The Citadel Army ROTC Program ?
Whether you are considering joining the military full time Active Duty or Part time in the Reserve Component, the Army ROTC will ensure that you have the tools to succeed after college. If you are enlisted soldier currently serving and want to explore your options as an Army Officer we are here to assist you. The Citadel Palmetto Battalion prepares Cadets to set the standards for others to follow. We take pride in producing quality Officers. You too can achieve your goals through our ROTC program. We look forward to meeting you and helping you attain your goals!