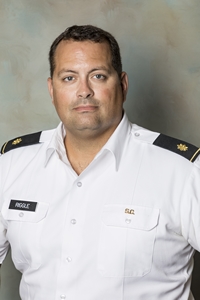 Greetings and welcome to the Department of Marketing, Supply Chain Management and Economics! We are excited to help you decide your career paths and look forward to your successes when you graduate.
The Department of Marketing, Supply Chain Management and Economics is home to three popular programs that will help a student specialize and gain a better understanding of the overall functions of a business.
Students in the day program may choose from the following specializations:
BSBA Degree in Marketing & Business Development (Major) – The Marketing & Business Development Major curriculum is designed to give students a strong professional education. Students will learn topics such as market analytics and inquiry, market segmentation, targeting, and positioning, buyer behavior, logistics and supply chain management, business development, and pricing. Career opportunities abound with a degree in Marketing & Business Development. Students can expect to be competitive for jobs in employment areas such as Professional Selling, Marketing Research, Brand Management and many more.
BSBA Degree in Supply Chain Management (Major) – Today's competitive business environment requires firms to accurately match goods and services with customer demand (i.e., the Supply Chain). Successful firms can find it hard to imitate competitive advantage through this matching process resulting in increased profitability and customer satisfaction. Students who pursue Supply Chain Management are those who are problem solvers, which help in identifying opportunities and proposing solutions to improve or to maintain operational efficiency. Entry-level positions in Supply Chain Management include analyst positions in operations, logistics, and distribution, specialist positions and a myriad of other opportunities.
BSBA Minor in Economics – Like both Supply Chain Management and Marketing, economics focuses on how entities arrange resources to meet human needs. Students who pursue a focus in Economics are those who are interested in analytically studying production, resource allocation and economic and political systems (to name a few). Entry-level positions in Economics include research analyst, data scientist, economic development officer, as well as many various business and financial services jobs. Additionally, a focus in economics may be a stepping stone to a graduate degree.
The department offers a variety of elective courses at the graduate and undergraduate level for students that wish to pursue additional education. Faculty members have either terminal degrees in their respective disciplines and/or practical experience in the business world, and an extensive network of professional contacts in the profession that allow them to keep abreast of cutting-edge developments in the field. As you navigate through the site, you will learn more about the department and the faculty, course offerings, undergraduate research opportunities, participation in student clubs, field trips, academic competitions, study abroad, internships, career development, mentoring programs and community outreach opportunities.
For more information, contact Dr. Bob Riggle, Department Head, at 843.953.6978 or send an email to bob.riggle@citadel.edu.