This program is offered online.
An Online Program Offering Real-World Skills
The Master of Arts (MA) degree program in Intelligence and Security Studies (ISS) prepares students to enhance national security through intelligence and homeland security leadership. Best practices for intelligence collection and analysis and national security combined with current theory, research, and experience give students the background necessary to cultivate critical thinking, concise writing, and effective briefing. By introducing applicable management principles and policy analysis, the program fosters the leadership skills to successfully address security and intelligence challenges facing the United States.
What Makes The Citadel's ISS Program Unique?
Unlike traditional graduate programs that take a theoretical and conceptual track in preparing students for further academic research, The Citadel's ISS program combines theory and practice to provide the real-world skills necessary to enter and advance in the public and private intelligence arenas.
This program is entirely online to provide maximum flexibility for students, and at the same time allow the ISS program to attract instruction from intelligence professionals located around the world. Our program is taught by internationally recognized experts, with real-world experience at agencies like the FBI, CIA, DHS and at the White House.
By combining current theory, research, and experience, the program offers an intellectually rigorous course of study that emphasizes key skills related to analytical writing and research, critical thinking, and general international and domestic subject matter expertise. In addition, the master's program offers two concentrations, both of which lead to a certificate in addition to the MA degree. The courses in both of these concentrations count as electives for the MA degree in Intelligence and Security Studies:
The Cybersecurity concentration is offered jointly by The Citadel's Department of Mathematics and Computer Science and the Department of Computer Science at the College of Charleston (Please note, for consideration for admission, prospective students must be able to demonstrate program competency through coursework, approved work experience, or a program administered exam, in the areas of basic Computer Architecture, Object-oriented Programming, Discrete Mathematics, and Data Structures);
The Leadership concentration is offered by The Citadel's Department of Leadership Studies.

Graduation Requirements (non-credit bearing)
Darkness to Light Training
The Citadel Principled Leadership Seminar – LDRS 500
Program Requirements
Required Core Courses (12 credit hours):
CRMJ 568/INTL 568/PSCI 568 International and Domestic Terrorism
INTL 570 Homeland Security
INTL 580 Introduction to Intelligence
INTL 581 Intelligence and Research and Analysis
Degree Electives: Foundation Courses (8 electives/24 credit hours required from this list -OR- 4 electives/12 credit hours required from this list for Cybersecurity concentration students-OR- 3 electives/9 credit hours required from this list for Leadership concentration students):
BADM 722 Leadership in Organizations
CRMJ 501/PSCI 501 Research Methods in Social Science
CRMJ 510 Topics in Criminal Justice
CRMJ 515/INTL 515/PSCI 515 Topics in Homeland Security
CRMJ 555/PSCI 555 Leadership Application Course in Criminal Justice
CRMJ 562 Comparative Criminal Justice Systems
CRMJ 583 Transnational Organized Crime
HIST 591 Special Topics in European History
INTL 560 Intelligence and Homeland Security Administration
INTL 569/PSCI 569 National Security Policy
INTL 572 Legal and Ethical Dimensions of Intelligence and Homeland Security
INTL 582 Intelligence Theory Application
INTL 585 Topics in Intelligence
INTL 600 Intelligence Internship
INTL 601 Homeland Security Internship
LDRS 750 Evolution of Military Leadership Thought
LDR 751 Survey of US Military Leaders
LDRS 752 Survey of World Military Leaders
LDRS 753 Strategic & Contemporary Military Leadership Issues
PSCI 564 US Foreign Relations
PSCI 565 International Politics
PSCI 566 International Political Economy
PSCI 571 Comparative Politics
PSCI 572 International Organization
PSCI 573 International Political Theory
PSCI 575 US Foreign Policy Leadership
PSCI 576 International Law
Cybersecurity Concentration Computer Science Courses (12 credit hours):
CSCI 614 Advanced Operating Systems
CSCI 631 Privacy and Security Issues
CSCI 632 Data Communications and Network
CSCI 641 Advanced Cybersecurity
Leadership Concentration (5 required courses/15 credit hours required for Leadership concentration students only)
Leadership Concentration Required Courses (6 Credit hours):
LDRS 722/BADM 722 Leadership in Organizations
PSYC 570 Social and Cognitive Foundations of Interpersonal Behavior
Leadership Concentration Electives (6 Credit hours), choose two (2) of the following:
LDRS 710 Ethics, Values, & Principled Leadership*
LDRS 711 Leading Change: Organization Development and Transformation*
LDRS 712 Leading Teams: Coaching, Culture, Diversity, and Globalization*
LDRS 723/BADM 713 Communication for Leadership
PSYC 500 Human Growth and Development
Leadership Concentration Application of Leadership (3 Credit hours), choose one (1) of the following:
LDRS 710 Ethics, Values, & Principled Leadership*
LDRS 711 Leading Change: Organization Development and Transformation*
LDRS 714 Strategic Leadership, Vision, Mission and Contemporary Issues
LDRS 723 Communications for Leadership
* LDRS 722/BADM 722 is a prerequisite for these courses.
Total Required Courses: 36 credit hours
Admission Requirements
Completion of the online graduate application along with the non-refundable application fee, to The Citadel Graduate College (CGC).
Submission of all official transcripts (bachelor's degree earned and higher). Students must be able to demonstrate an earned undergraduate degree from an accredit institution with a competitive grade point average. (We no longer can restrict accreditation to regionally accredited only. We no longer require all undergraduate official transcripts, only where the bachelor's degree was earned and any graduate coursework).
Submission of a writing sample that demonstrates strong critical thinking and communication skills. Typically this can be met by submitting a research paper prepared for an advanced undergraduate or graduate course.
Submission of a resume/vita documenting professional and educational accomplishments.
Admission to the Master of Arts in the Intelligence and Security Studies program is a competitive process in which only a certain number of seats are available. The college has a right and responsibility to accept the best-qualified persons, taking into account candidates' scholastic and professional achievement along with their aptitude for graduate study and experience.
For a complete list of admission and program requirements,
please refer to The Citadel Graduate College's website or The Citadel Graduate College Course Catalog.
Students accepted for the MA degree program in Intelligence and Security Studies (ISS) may simultaneously enroll in the Graduate Certificate in Intelligence Analysis. The certificate involves a separate application and acceptance.
---
The MA in Intelligence and Security Studies is certified by the International Association for Intelligence Education (IAFIE).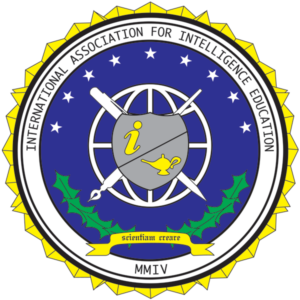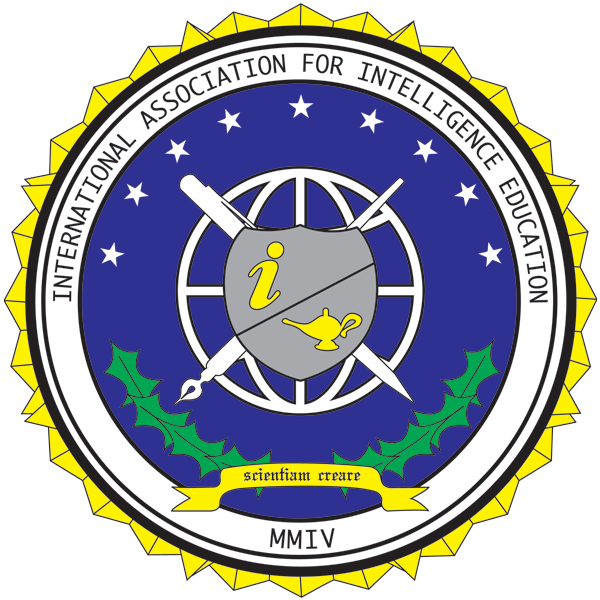 ---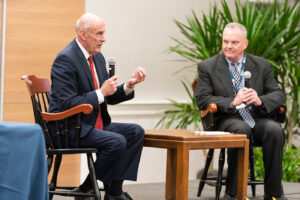 The Honorable Daniel Coats, Director of National Intelligence, seated with Dr. Carl Jensen during the Q&A of his keynote address at The Citadel's 2018 Intelligence and Cybersecurity Conference.
---
"Pursuing the M.A. in Intelligence & Security Studies at The Citadel has provided me with an invaluable experience. The level of knowledge, diversity, and real-world experience of the professors has given me in depth insight and unparalleled access to working professionals in the intelligence community, that has proven critical to my success in the private sector."
Oscar L. Douglas, '16
Founder & CEO
Omega Security Solutions, LLC
---

The Citadel has been named a National Center of Academic Excellence in Cyber Defense Education by the United States Department of Homeland Security and National Security Agency. [ Learn More ]
---