The Citadel offers a national reach for new clients
New Employee Focus: The Citadel is a national employer focused on creating the best possible experience for our interview finalists and new hires. Our goal is to partner with organizations focused on creating a smooth transition into the Charleston, SC metro area. With your help, our Human Resources team can focus on getting our new employees ready for their new job, while you help them get ready for their new lifestyle. Together, we can help ensure our new employees feel like they've always been locals. Your organization could be sponsored here!
out-of-metro finalist interviews since 2016
---
Exclusive Marketing at New Employee Orientations
EXCLUSIVE MARKETING
ACCESS TO INTERVIEWING APPLICANTS AS WELL AS ONBOARDING, CURRENT, AND EXITING EMPLOYEES FOR YOUR BUSINESS.
Visual Integrations on Human Resources' Website
---
Current and Exiting Employee Focus: We are also excited to share this offering with current and exiting employees who could use the services your organization offers. By having exclusive access to our institution, you can organically connect with both tenured and exiting employees. Ultimately, this partnership between your organization and our institution can offer opportunity to bring our employees and your organization together.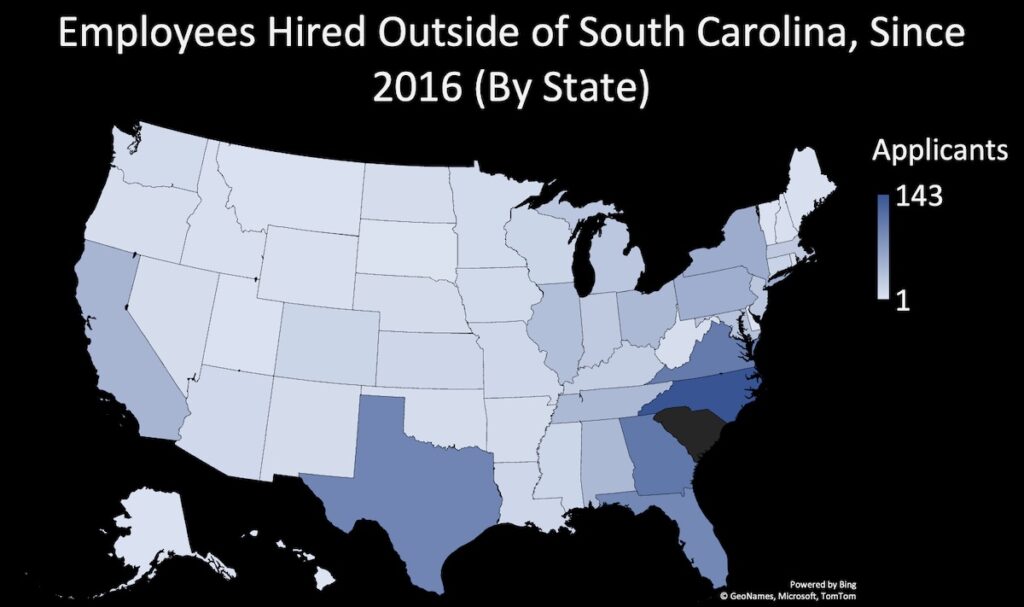 ---