Welcome to The Citadel Success Institute
---
Do you want to earn college credit toward your Citadel education?
Do you want to develop solid study skills?
Do you want to prepare physically and mentally for freshman year?
Do you want to form connections that will help you succeed throughout your entire Citadel career?
You have taken the first step towards the goal of earning a degree from the most prestigious military college in the Southeast. Are you ready to take the next step to help ensure your successful transition to The Citadel?
CSI is the answer!
Experts have shown that a summer transition program such as CSI substantially increases a student's chance of successfully completing freshman year.

Former students strongly agree that CSI is the best preparation students could receive to transition smoothly to cadet life at The Citadel.

Citadel faculty members consistently point out that CSI students come to their fall classes better equipped to succeed in their college-level courses.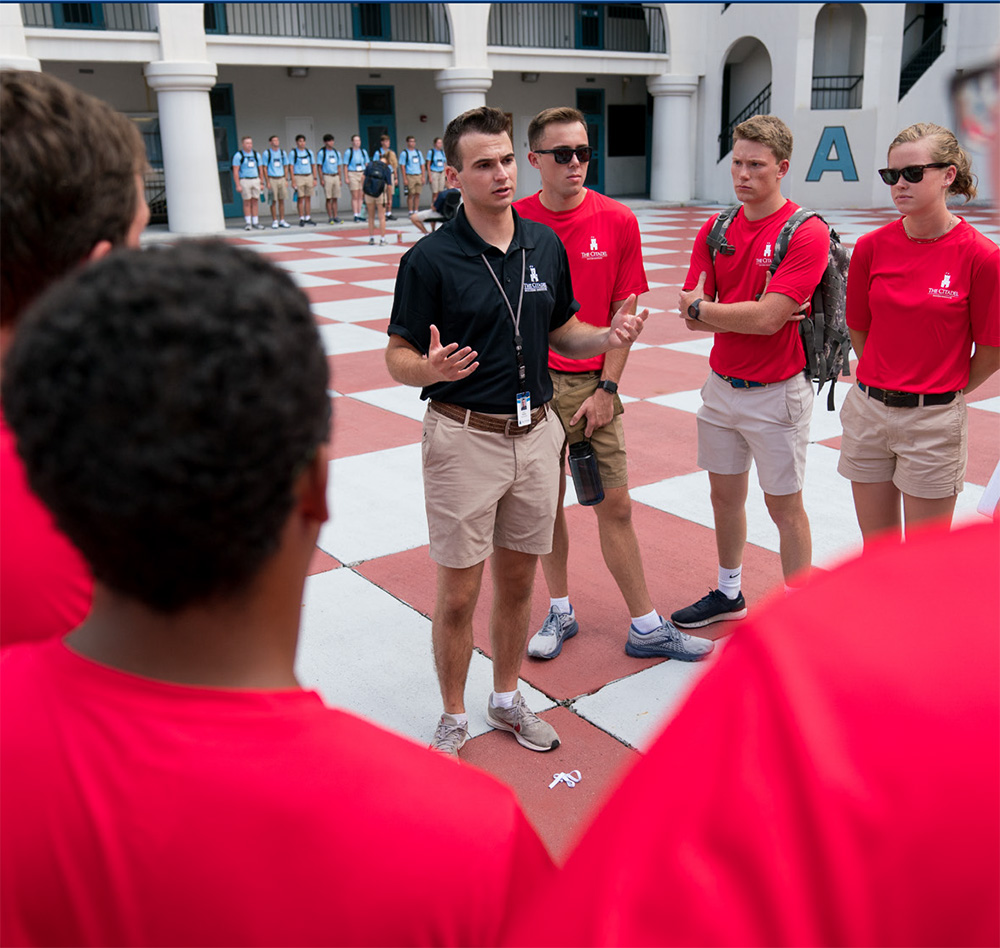 ---
At The Citadel Success Institute, you will:
Take core curriculum courses and earn college credit hours
Learn and apply crucial academic skills such as time management, organization, study methods and test-taking strategies
Improve fitness level
Receive guidance and mentoring from successful, motivated Citadel cadets
Let our proven techniques help you make the most of your college experience and register today!