What is Construction Engineering?
The four-year Construction Engineering program will prepare graduates to ethically and judiciously apply knowledge of science, mathematics and engineering methods to solve a wide range of technologically complex construction problems.
What can I do with a Construction Engineering Degree?
Design a system, component, or process within realistic constraints such as economic, environmental, social, political, ethical, health and safety, constructability, manufacturability, and sustainability.
Use techniques, skills, and contemporary analytical tools necessary for construction engineering practice.
Comprehend the impact of construction engineering solutions in a global, economic, environmental, and societal context.
Why The Citadel?
A cadet who studies Construction Engineering at The Citadel will be well prepared to:
Learn to apply engineering methods, analysis tools and equipment applications needed to conduct and/or lead construction engineering projects.
Self-development attributes to value and pursue lifelong learning to keep current in the construction engineering field.
Prepare for graduate education and/or professional registration, as desired or required. decisions.
---
View the prerequisite plan below: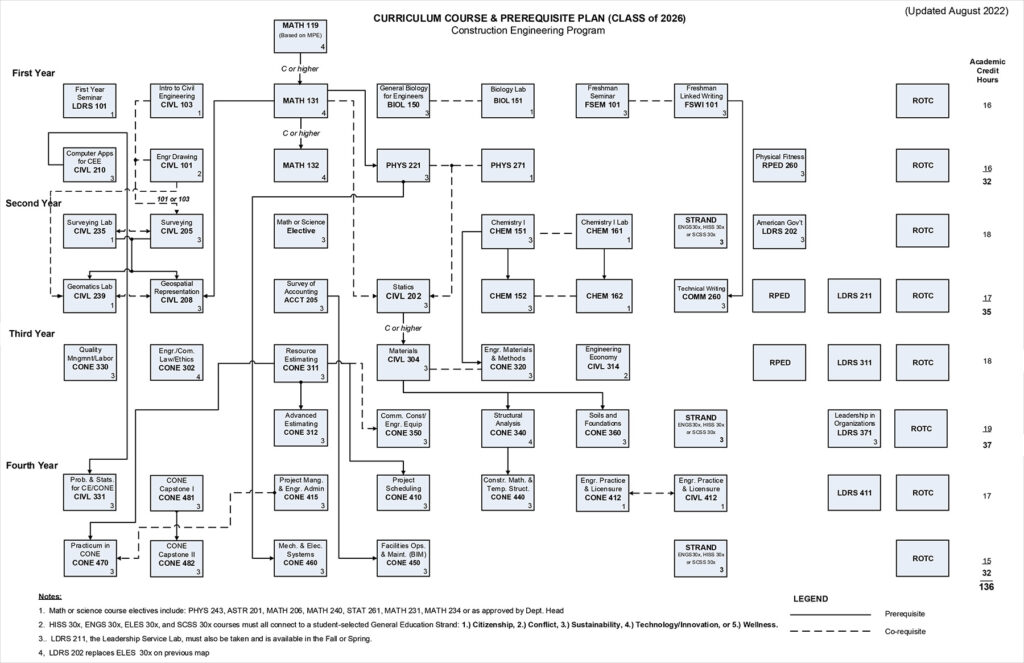 ---