If you have a complaint involving sexual harassment, sexual misconduct, or sexual assault, or if you have questions about The Citadel's policies or procedures in these areas, please contact the C.A.R.E. Director listed below. In an emergency situation, please contact the The Citadel Public Safety Department at 843-953-5114, or 8-1-1 from any campus phone.
Director: Dr. Ashley Gilmore
My objective is to lead and mentor campus professionals, students, and other collaborative partners to lessen harm, promote healthy and safe communities, and center inclusive and intersectional approaches into prevention practices. I absorb new techniques and evidence quickly, looking for new evidence-based methods to decrease the number of victims being harmed by violence.

My experience includes teaching and instructing in primary prevention of sexual and intimate partner violence with the Department of Defense and The Citadel. I possess fundamental knowledge in the areas of bystander intervention (green dot), curriculum development, campus climate survey coordination, program implementation, and training evaluation.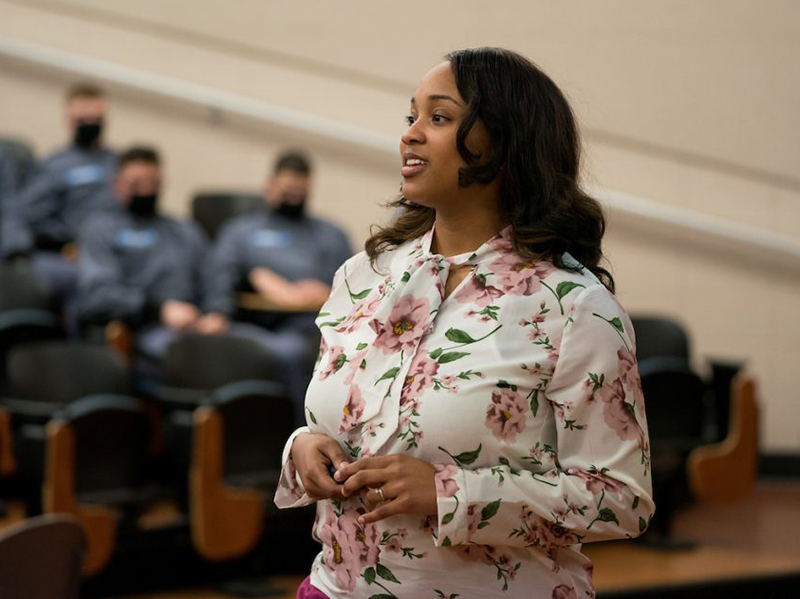 Phone: 843-953-7277
Mobile: 706-358-6192
agilmore@citadel.edu