The Ring Statue
A highlight of a cadet's career, first-class (senior) cadets are awarded their class rings during the annual Parents' Weekend celebrations.
The ring symbolizes outstanding accomplishments by the Corps of Cadets and important moments in South Carolina history. One of the ring's most notable features is the image of a star on the right shank of the ring which represents the Star of the West, a Union supply steamer. In January 1861, cadets manning an artillery battery on Morris Island off the coast of Charleston fired at the ship to prevent it from reaching Fort Sumter.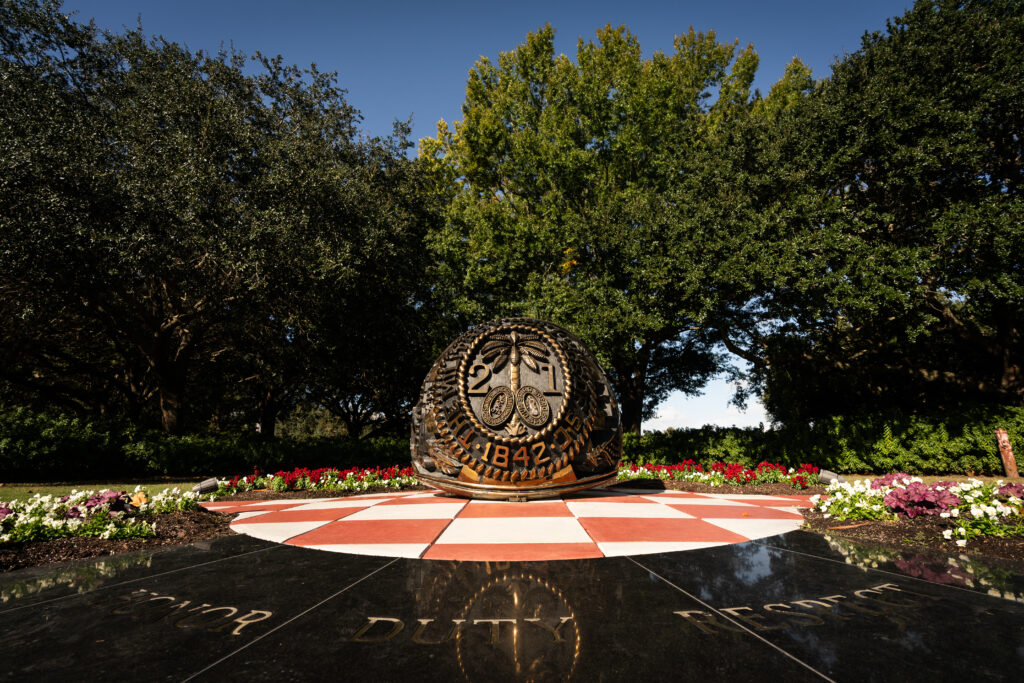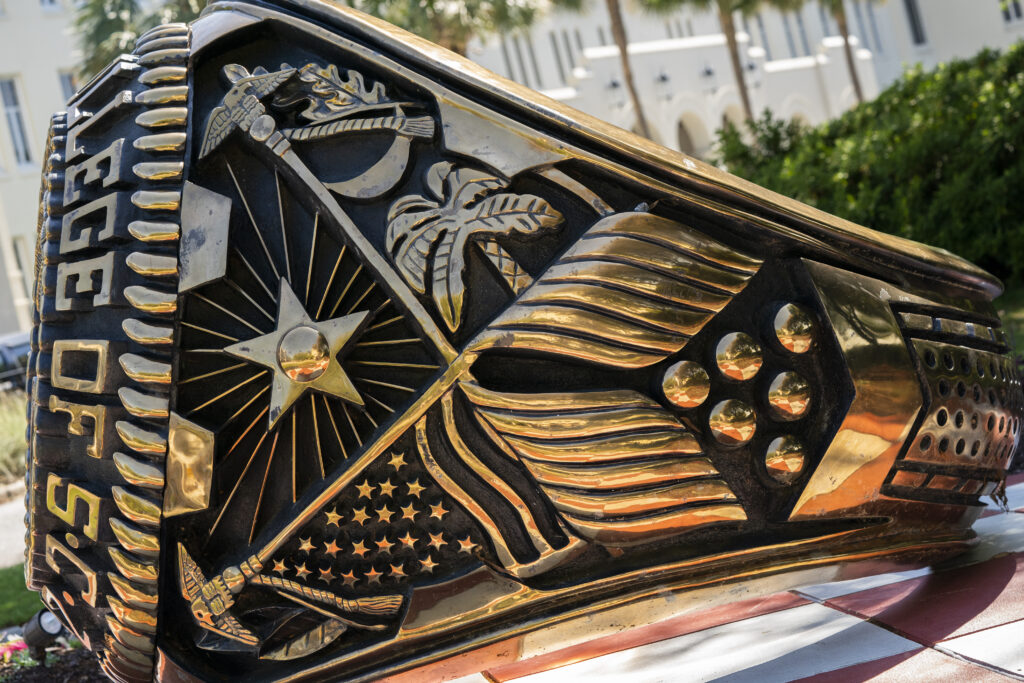 This 3000-pound, 6-foot tall, 8-foot long bronze statue was a 2011 gift to The Citadel Alumni Association from Palmetto Balfour, the South Carolina division of the national class ring manufacturer. Palmetto Balfour, which is owned by Jason Cline, 1993, is the official provider of class rings.
Each Parents' Weekend, the class year affixed to the statue's crest is changed to represent the most recent class to receive class rings. During Homecoming Weekend, the numbers on the ring are changed to reflect the class celebrating its 50th reunion.
---
Category: Monuments
Posted: May 10, 2023
Last updated: July 20, 2023