The Citadel War Memorial
The Citadel War Memorial honors Citadel alumni who made the ultimate sacrifice for their country.
The black granite memorial reveals the names of all Citadel graduates killed in action in conflicts dating back to the Mexican-American war. The inscribed names represent the sacrifice of cadets and alumni from four branches of military service. Army casualties were highest at 537, followed by 89 Air Force members, 46 Marines, 34 sailors or Naval aviators, 17 who were still enrolled as cadets, and 5 sacrificed while serving with allied countries.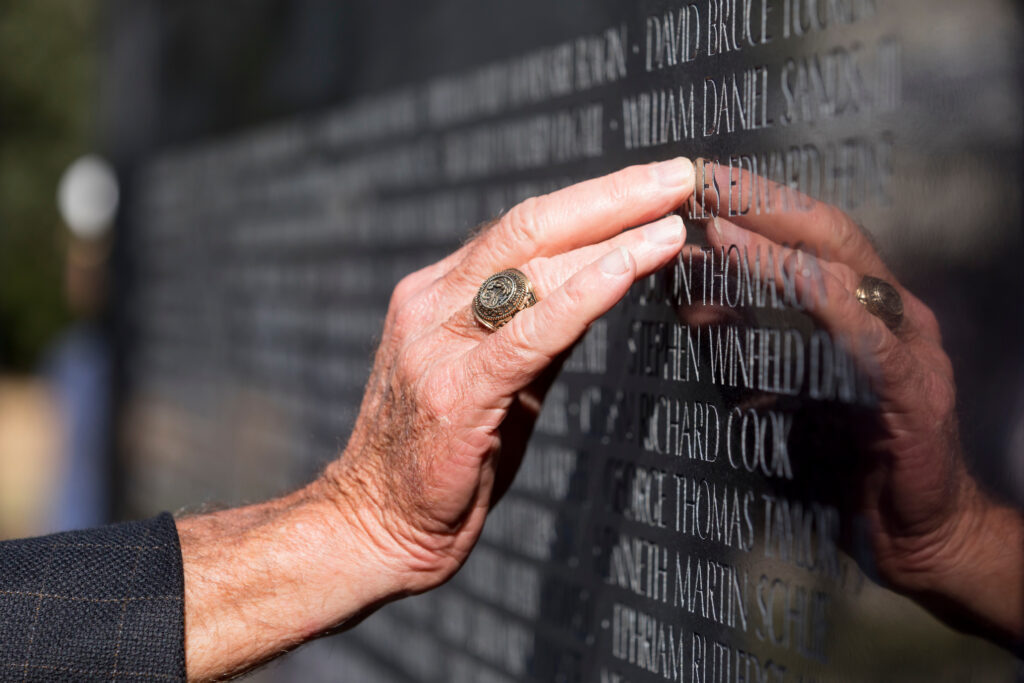 On a tablet in the center of the memorial are the words:
When country calls, The Citadel answers. The brave warriors immortalized here honor all who went before and who follow. Duty done, they rest, so we may live free. Speak softly in the company of heroes.
The Citadel War Memorial is the vision of the Class of 1967, whose members pledged to fund the construction of the memorial and to establish a maintenance endowment.
A dedication of the war memorial was held on October 27, 2017 during Homecoming in honor of the class's 50th reunion and The Citadel's 175th anniversary. The ceremony included remarks from Joseph J. Keenan (Class of 1967), Col. Fred Price Jr., chair of The Citadel Board of Visitors (Class of 1975), and Citadel President Lt. Gen. John W. Rosa (Class of 1973). The guest speaker was The Citadel's Commandant of Cadets Capt. Eugene F. Paluso (Class of 1989). There was a special performance by Mitchell Lee Wetherington (Class of 2010) and The Citadel Chamber Choir.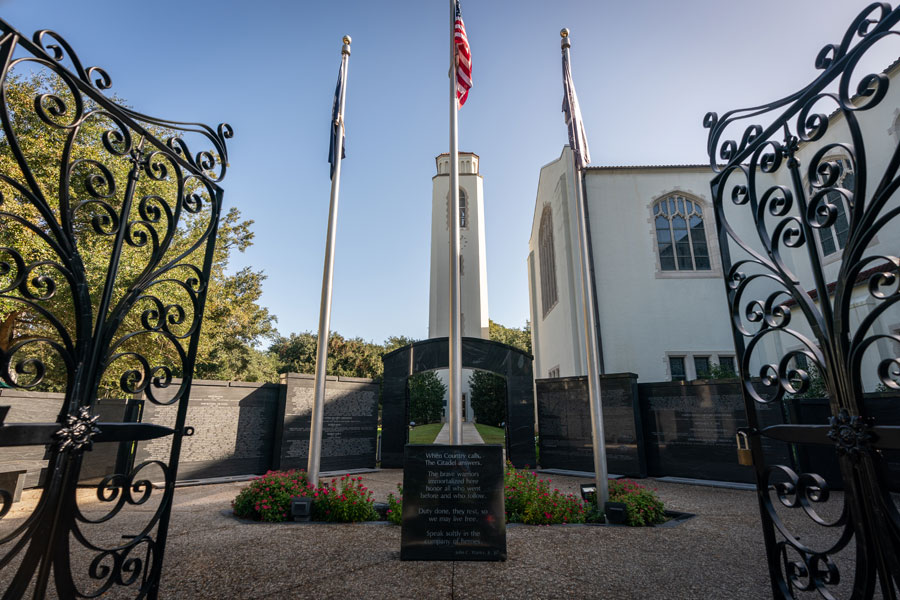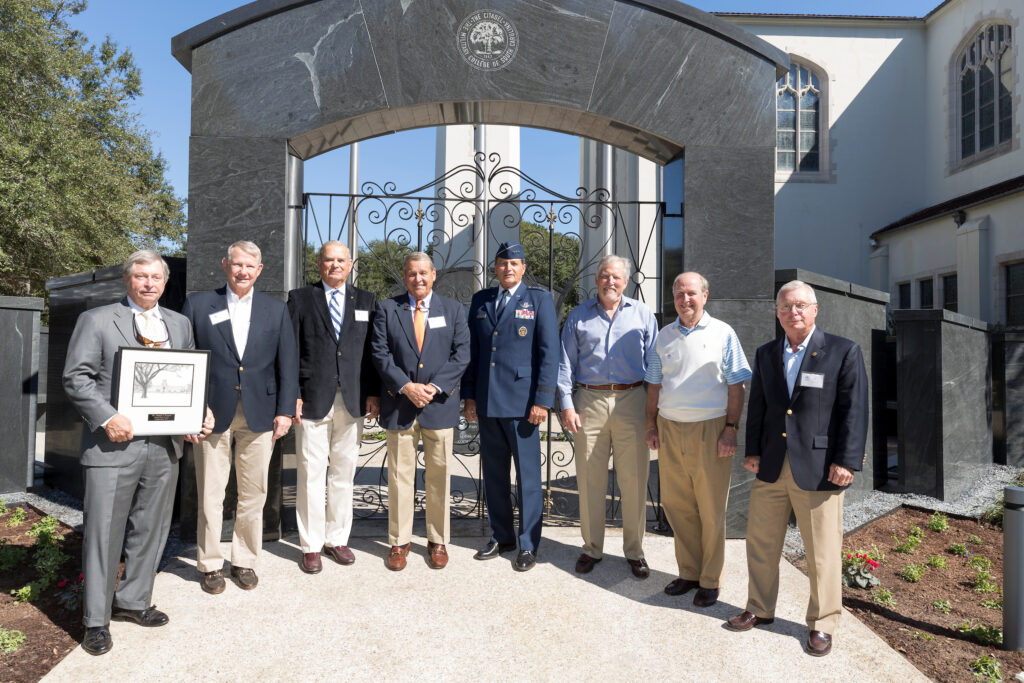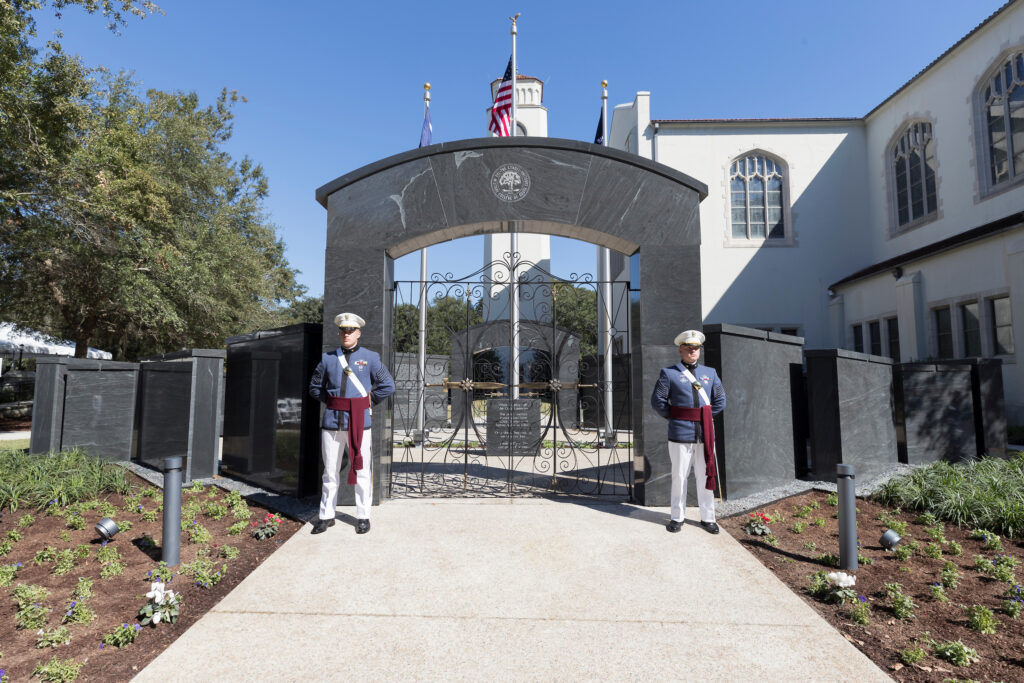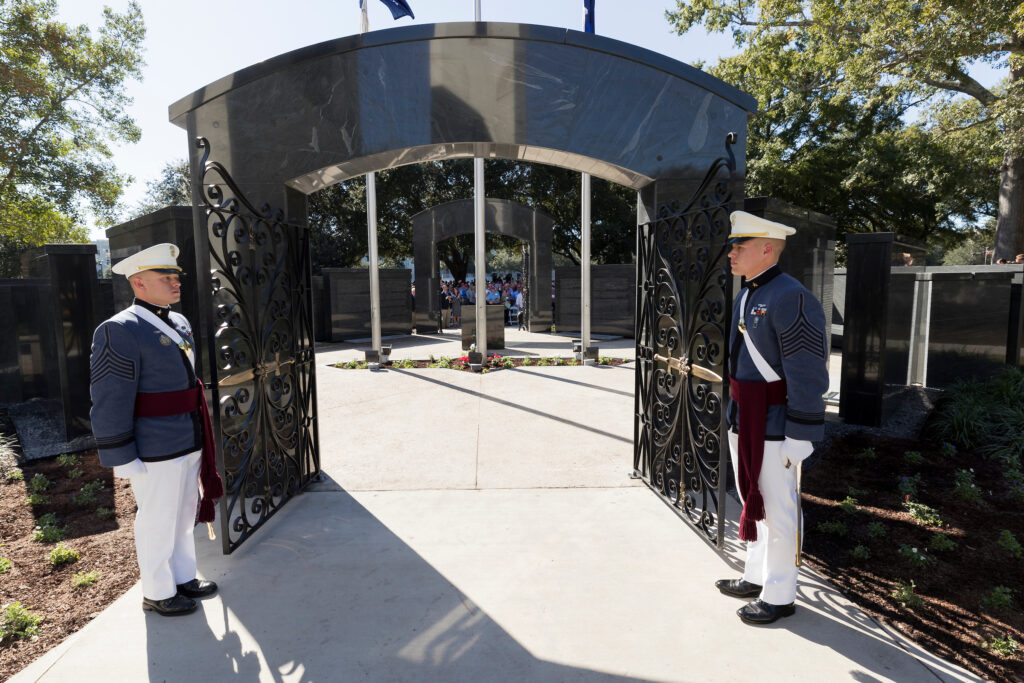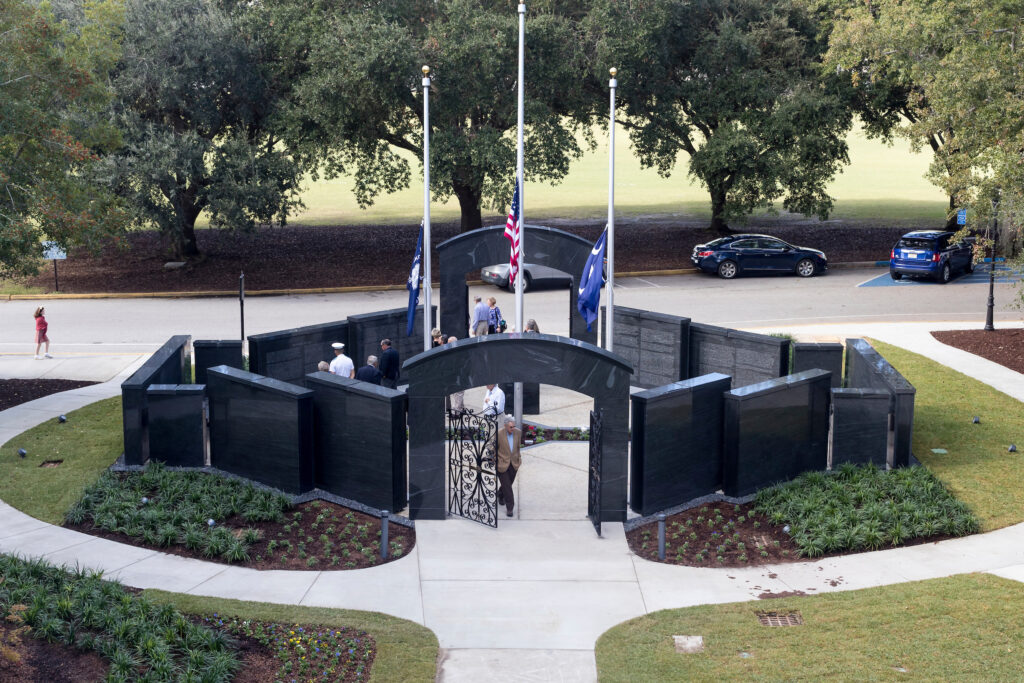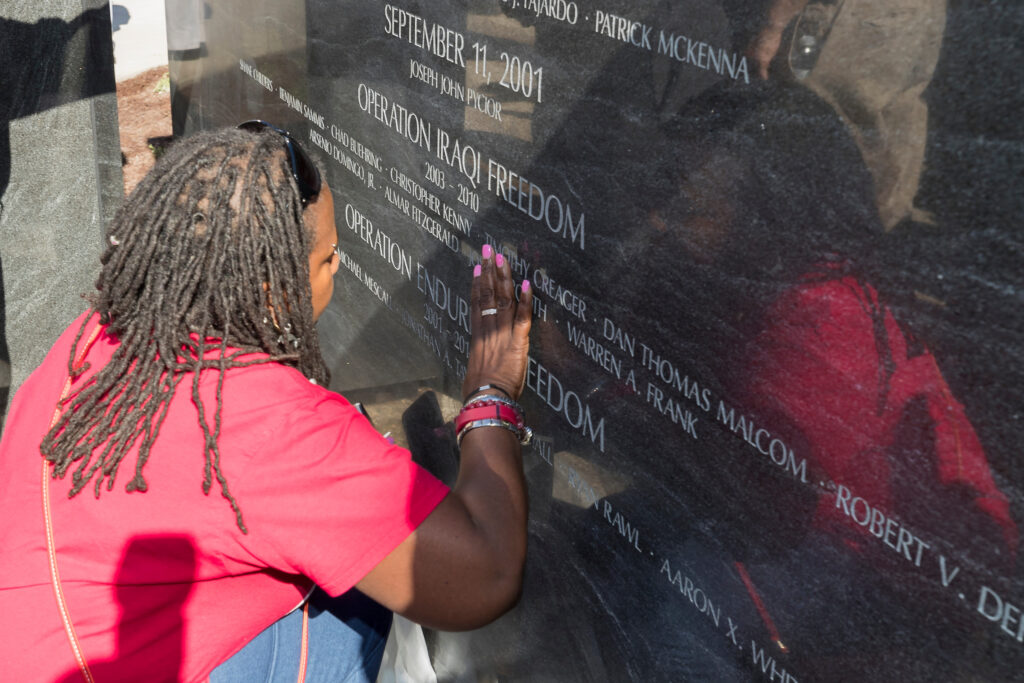 ---
Category: Monuments
Posted: May 15, 2023
Last updated: July 20, 2023