Law Barracks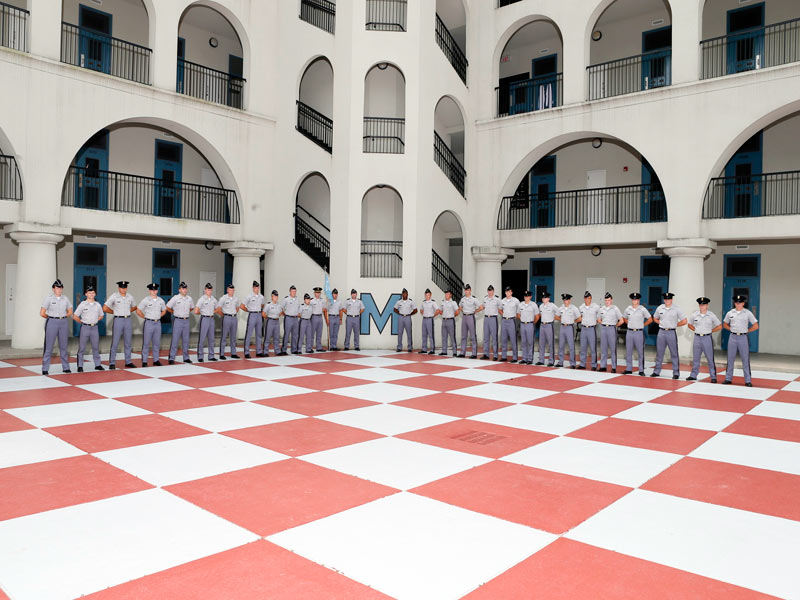 The original Law Barracks, named for Maj. Gen. Evander M. Law, C.S.A., 1856, was built in 1939 and later refurbished in 1977. As part of a major barracks rebuilding plan, Law Barracks was demolished in May 2005.
Rebuilt on the same footing and with the same architectural style as the original barracks, the new Law Barracks reopened to cadets in January 2007.
Law Barracks is home to Third Battalion, consisting of India, Kilo, Lima and Mike companies.
---
Category: Cadet Housing
Posted: May 11, 2023
Last updated: July 20, 2023