Jenkins Hall
Jenkins Hall is home to the Offices of the Commandant's Department; Department of Aerospace Studies, Military Science and Naval Science; the Air Force, Army, Marine and Navy ROTC offices; and classrooms; Board of Visitors conference room; the Cadet Corps' arms room; and Jenkins Hall Auditorium.
Jenkins Hall, situated next to Thompson Hall, is named for Brig. Gen. Micah Jenkins, C.S.A., 1854, who founded King's Mountain Military School. One of Gen. Robert E. Lee's favorite officers, Jenkins was among four graduates who attained the rank of general during the Civil War.
The foyer to the building contains two World War II murals by noted artist David Humphries Miller and a digital gallery of alumni who have earned flag rank, which in the Army, Air Force, Marine Corps, means they have attained the rank of brigadier general or higher; in the Navy or Coast Guard, the rank of commodore or higher.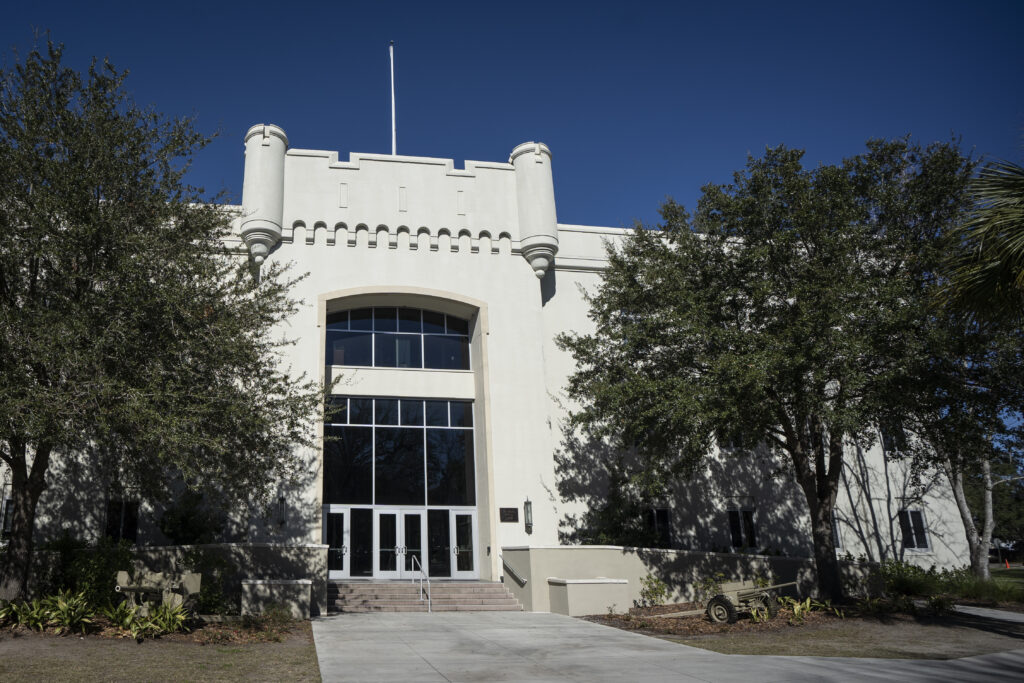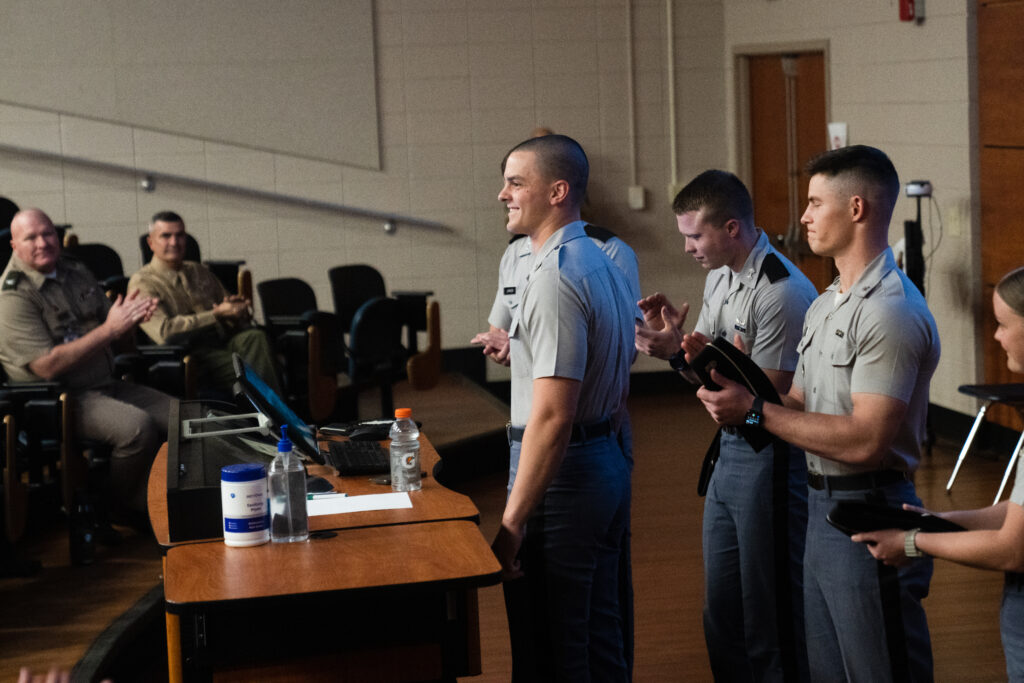 ---
Category: Academics
Posted: May 11, 2023
Last updated: July 20, 2023