Holliday Alumni Center
The Holliday Alumni Center is the home to The Citadel Alumni Association; The Citadel Foundation; The Citadel Brigadier Foundation; Cadet Call Center; Courvoisie Banquet Hall; Scarborough Media Room; and McKissick Library.
Completed in 2000 with the support of John Monroe Holliday, the Holliday Alumni Center is situated next to campus for the enjoyment of alumni, parents and visitors. Vast, well-lit parking for guests and rentable space make it an ideal venue for private functions.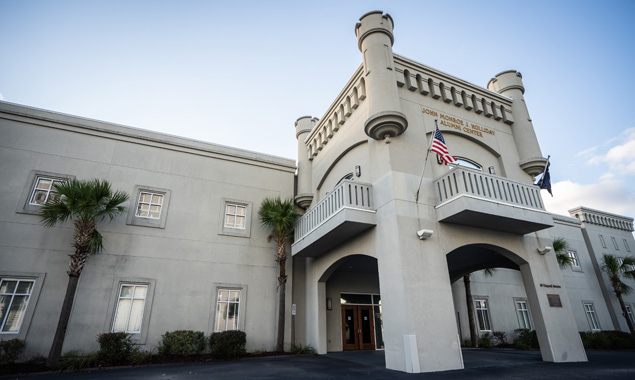 ---
Category: Misc
Posted: May 17, 2023
Last updated: July 20, 2023